In a world where the average size of cars appears to increase with every passing year, it's good to remember that there are still cars that aren't physically huge. The Mazda 3 is the smallest car in the Japanese brand's portfolio, and one of the longtime favourites among Russian buyers. It might also be one of the best value propositions full stop.
Mazda has long been high on my list of car brands who "get it". Stick to what matters, and don't bother making things more complicated just for the sake of it. Each and every model they make feels like it was engineered by people who know what a car is supposed to drive like, even though they're not exactly tasked with building a pure driver's car. The seating position, the weight of the controls and the set-up of the suspension are all spot on. Within the first couple hundred meters of driving one, I'm already used to it. Add to that Mazda's well-earned reputation for reliability and it's easy to understand why they sell as many cars as they do.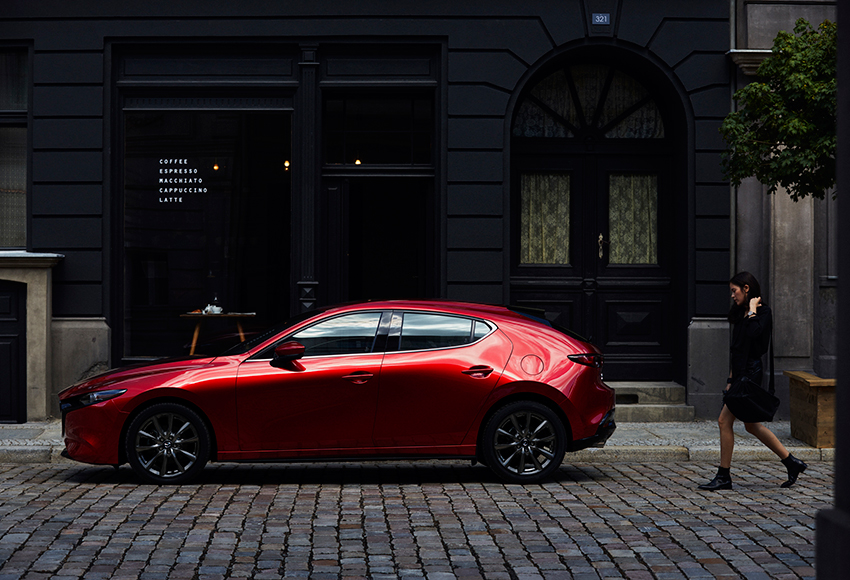 The Mazda 3 line-up for the Russian market is remarkably simple. It can be had as a hatchback or sedan, each with 2 engine choices and 3 trim levels. There's a configurator on their website, but if you're looking for a good way to waste time I'd recommend skipping it. The main choice is between the 120 horsepower 1.5L or 150 horsepower 2.0 engines. My test car had the latter, of course. All cars are front wheel drive only and the the three trim levels are "drive" "active" and "supreme" with each step getting more standard equipment included in the price. All except for the 1.5 litre version in its most basic trim get an automatic 6-speed gearbox, with a 6-speed manual reserved for the cheapest model only. Which might be a bit of a shame, actually, but more on that later.