Anna Jackson-Stevens talks
about her favorite places and restaurants in St. Petersburg.
We've just returned from our run in the park opposite our apartment on Lesnaya, we've barely missed a single glorious morning this summer and always have tennis for back up on the odd wet one. Did you know that St. Petersburg enjoys 260 hours of sunshine on average during the summer months and — according to one weather channel — a paltry 20 in the winter. I've been comparing conditions in various European cities with a view to trying them for size as the days become shorter and my research reveals that Naples generally has more rain than St Petersburg in November!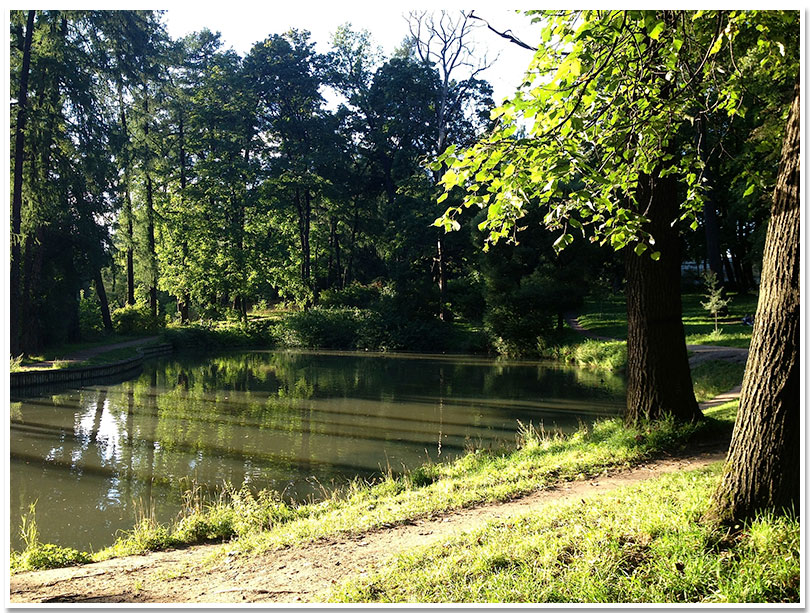 Back to the summer and Lesnaya, reportedly where Pushkin used to meet the gypsies. The garden has for us become an extension of home, just like the balconies once did in Moscow. We've become expert picnic packers: wine stays chilled in a thermal glove, mini glasses give the illusion that it goes further, herbed olives in a self-sealing pouch, a camembert (or roast chicken legs), chopped green apples and oat biscuits fit snuggly into a hamper and are prevented from rattling with a couple of battered tartan blankets. We've even invested in chairs, which we lend to fellow likeminded but less experienced picnickers. The city seems a world away.
A trip to town takes a little planning nowadays, as in childhood, when a restaurant or theatre outing was an event. What works in the park clearly doesn't on Nevsky Prospekt, like beachwear on the high street, or so I believe. There are some very elegant ladies in St. Petersburg, I see them on the metro in Chanel ballet pumps with Givenchy bags. However, for the most part, it's a casual city which gives the impression of not wanting to be seen trying too hard, and I detect a certain inverted snobbery which must take some effort, given the omnipresent splendour and sense of occasion offered by the decadent architecture, which promises excitement in the white nights ahead.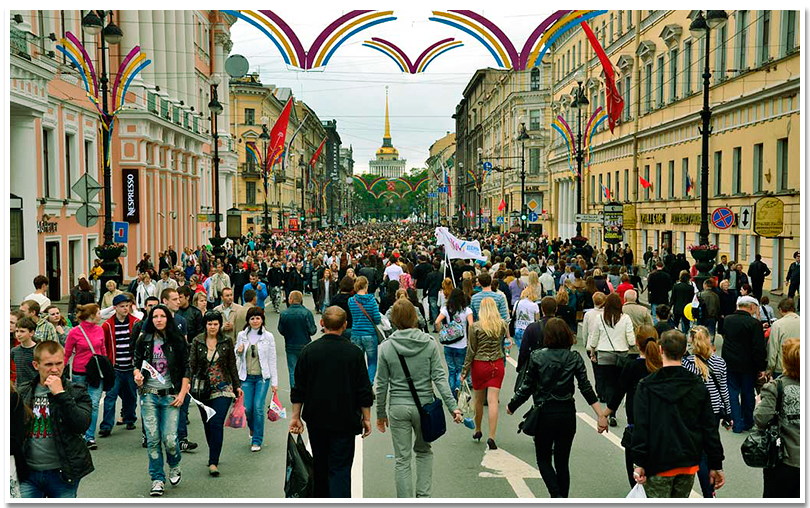 So when I go to town, even for a meeting, I want to dress up — to rise to the occasion presented by the city's founder. And there are places to go! St. Petersburg is well trodden, inclined to dine out on its heritage but the restaurant scene is surprisingly sophisticated, rather than offering everything for everyone, it prefers themes and stays true to them. Bistrot Garcon remains a favourite of mine for historical reasons, it was traditionally my first stop on arrival from Moscow and has always felt like a little piece of Paris: hot chocolate and a croissant straight from the station and an authentic beef tartare with a carafe of red before boarding to go home again. We still consider it a base and recently christened it's new sister spot on Malaya Morskaya — Bar Garcon is even cosier and serves complimentary snacks with your aperitif, a grittier more bohemian experience to the 5 star ones nearby.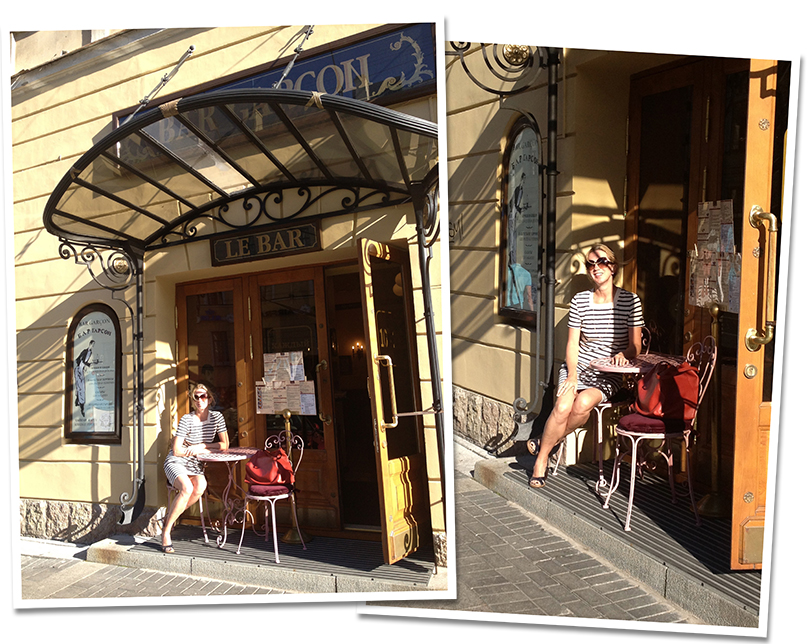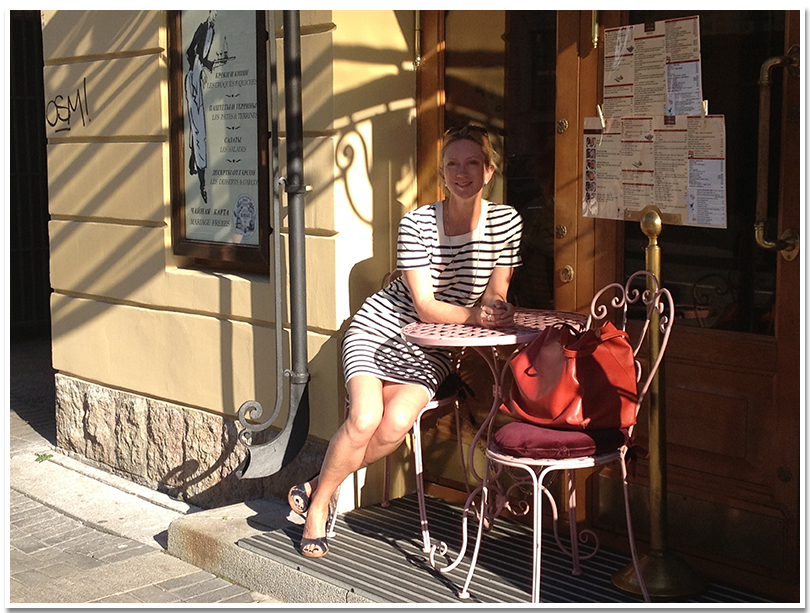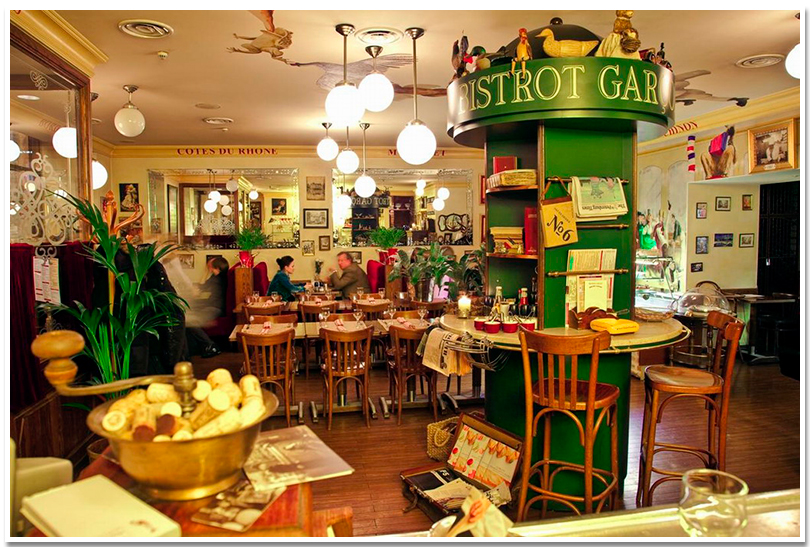 We were overwhelmed by the stars at the Mariinsky recently, male soloists spent much of the performance suspended mid-air while the audience held their breath before exploding in applause, Le Corsaire was a positively raucous affair! Where to go afterwards to wind down over a digestif: trendy W for cocktails on the terrace or the Astoria's risqué Lichfield Bar for cognac and cigars? We agreed on the Four Seasons, a first for us all, where we set off on a Martini mission — they're very good! They seemed to improve and the accompanying refreshments, particularly the large chunks of brinza, made us want more. We made a mad dash for the bridges, each opening as we approached, and before the 3rd we headed back to Moika to stay with friends.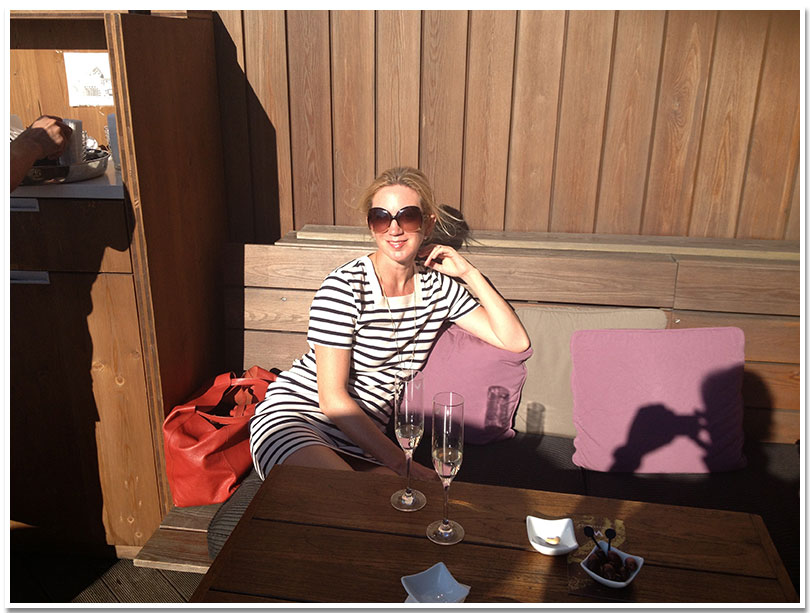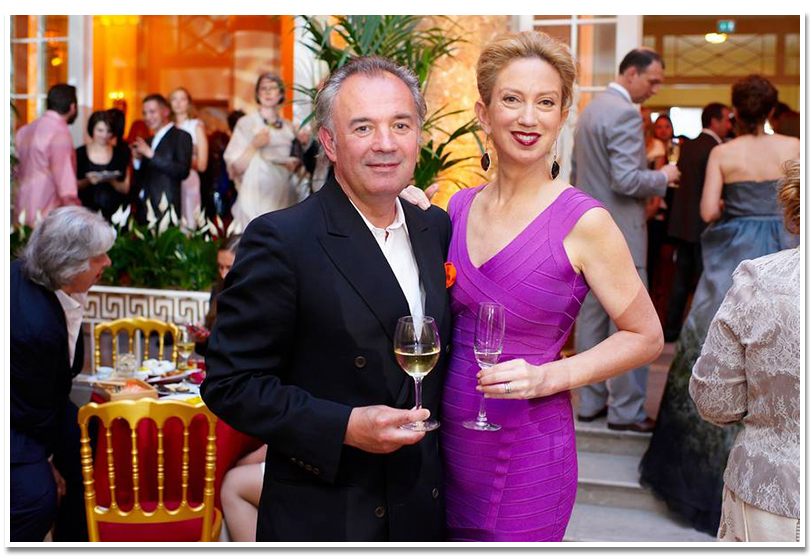 We returned to the Moika the following week with more friends — my husband Viktor was born and raised in Leningrad but it still takes visitors for him to be encouraged to do anything touristy. I proposed a boat trip, Viktor located a suitably pretty wooden which took 8 of us snugly, and weeks later the 60's song «Messing About On The River» is still on my mind. The idea was that the locals among our company would talk us through the journey so we wouldn't need a guide. As it happens, one Muscovite did the honours whenever something he recognised came into view while Viktor refilled our glasses. To be fair, he did treat us all to salmon tartare in endive canapés for sustenance before we launched, and the sound of silence on the waterways is also a joy.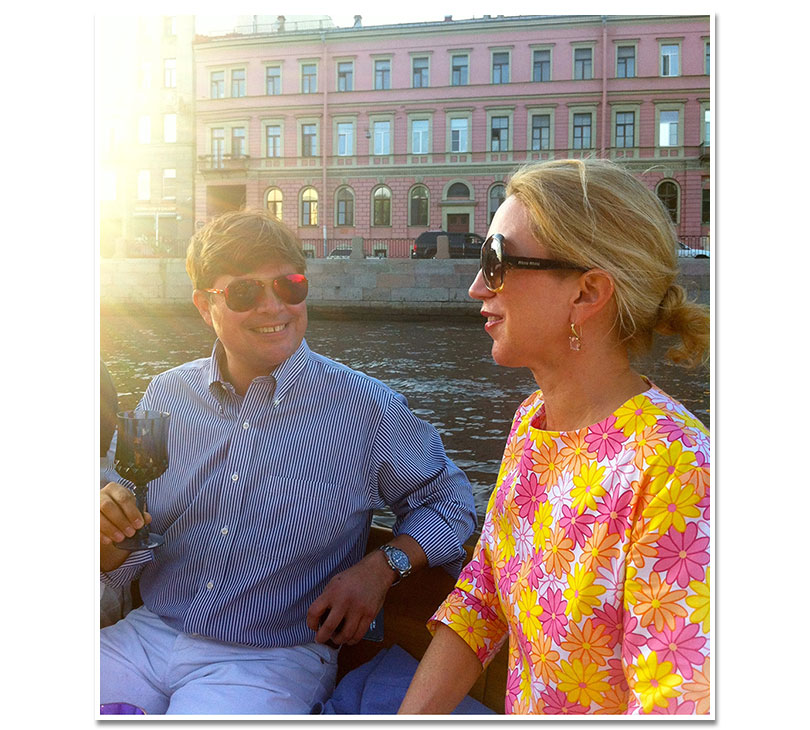 With all the water, one might expect more drinking and dining by embankments but mostly this happens a short journey out of the centre on Krestovsky Ostrov, and we visited one of the offerings — a Ginza project called Sun Day. Young healthy people play volleyball on sand and the slightly older and mellower enjoy Bandol with tuna tartare before sipping Limoncello.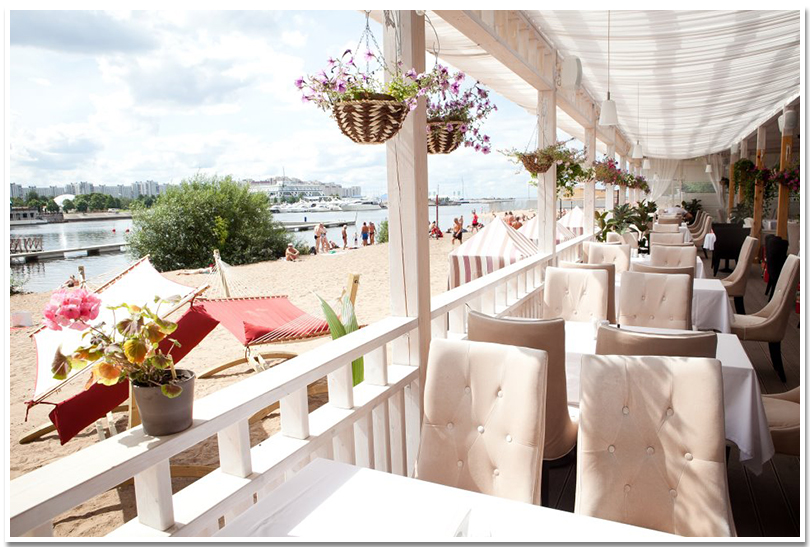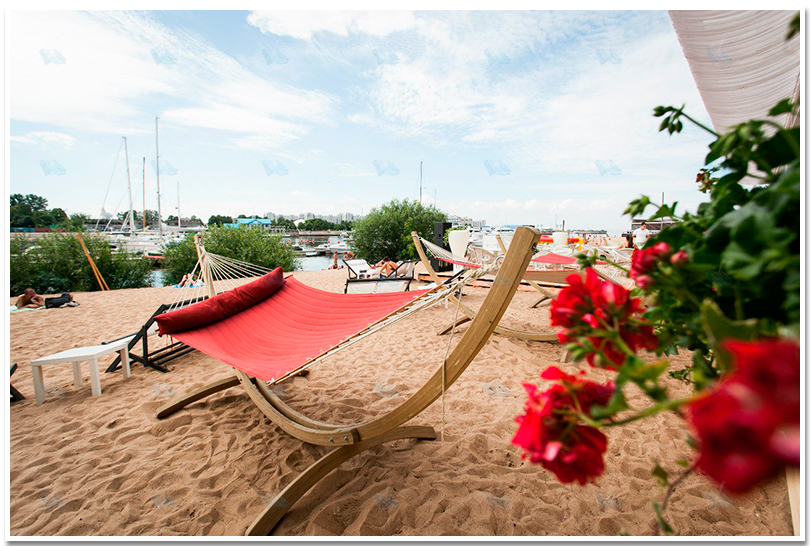 For a banquet I strongly recommend Bellini in the Manezh, on Universitetskaya Naberezhnaya, I can't vouch for the food but the view from the balcony is supreme and the owner's taste in Rosé champagne exquisite. We continued that particular jaunt in true Old Russian tradition — because we were entertaining again — a short walk away at Restoran. The setting is cavernous, the service gentle and attentive, and the menu full of my favourites: herring & potato, salo, and lightly salted cucumbers among others. As we were seated, 3 flavours of complimentary nastoika were placed in shot glasses before us, which set the tone for the evening, the night and the morning, and I missed the bridges again!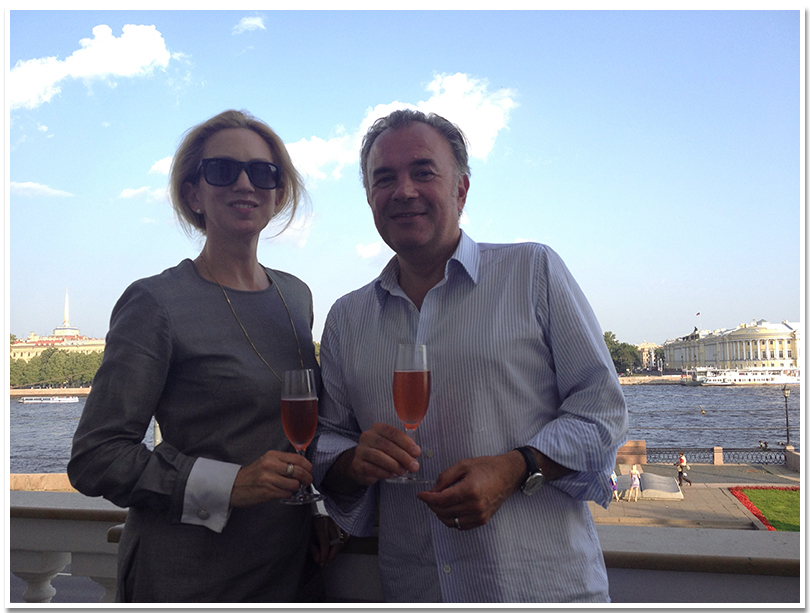 For adventurous foodies, I always propose Russkaya Rumochnaya No 1., although the hotels direct guests more frequently to Stroganoff Steakhouse, which is wonderful too! But the explorer will find next door more rewarding, particularly if he / she starts with a tasting tour of the vodka museum, guided by owner Leonid Garbar, if you ask nicely and in advance — the exhibits are his. Forshmak and bone marrow are two of the specialities I include in my zakuski order.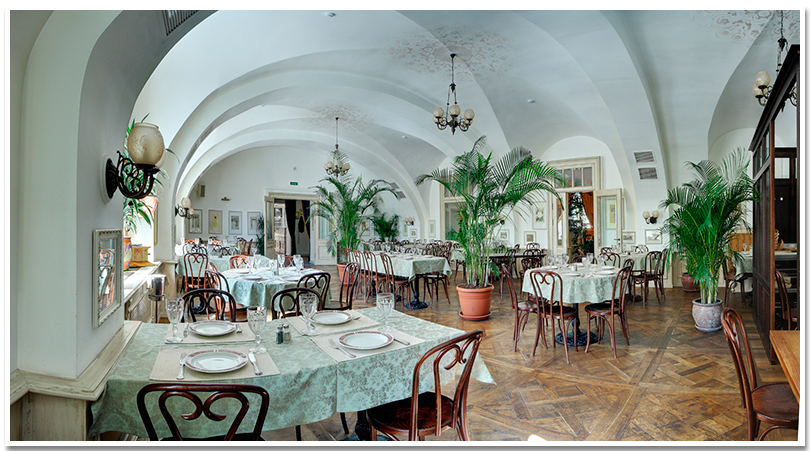 We prefer cultural outings to sport on Sundays (sometimes we manage both) and a recent review in the St. Petersburg Times prompted a visit to another Stroganoff, the palace on Nevsky where Beauty Without Glamour was showing. The subject matter is nudes in Russian photography and, although certainly thought provoking, I agree with the author that it lacks depth, failing to answer the question it raises. There seems to have been little progress since the 1900s, though notable exceptions are works by Anatoly Belkin or William Brui.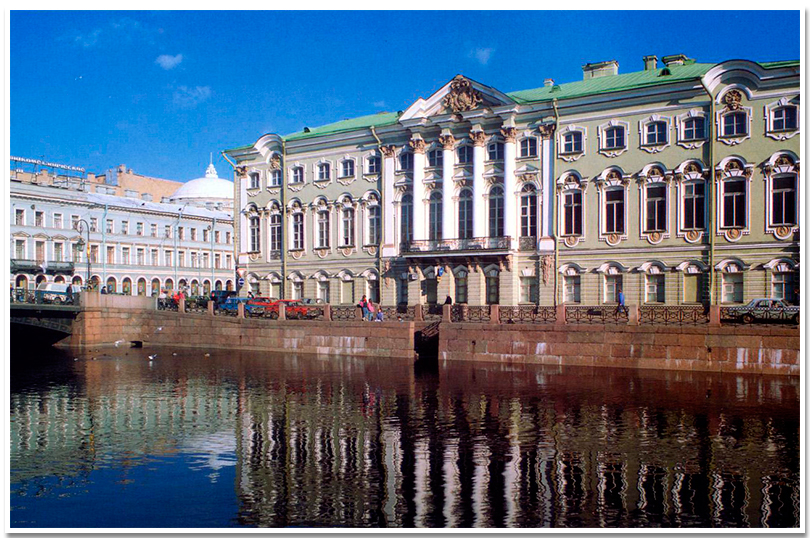 At least we could be sure of the heat over a curry lunch afterwards! There are two Indian restaurants with similar names next door to each other on Admiralteysky and a resident Indian acquaintance dines at Tandoor, which opened in 1994, and so do we. Their chutneys are too runny for my taste but the palak paneer is perfect comfort food and a single portion sufficient for two. I usually order this spinach and cottage cheese dish at Botanika too, where the chutneys have more bite. All the ingredients in Marina Albee's vegetarian restaurant next to the fashion institute on Ulitsa Pestelya are organic. Her hot ginger and honey drink is the best winter warmer and the house wines are super value for money, which might go some way to explaining the buzz on the summer terrace!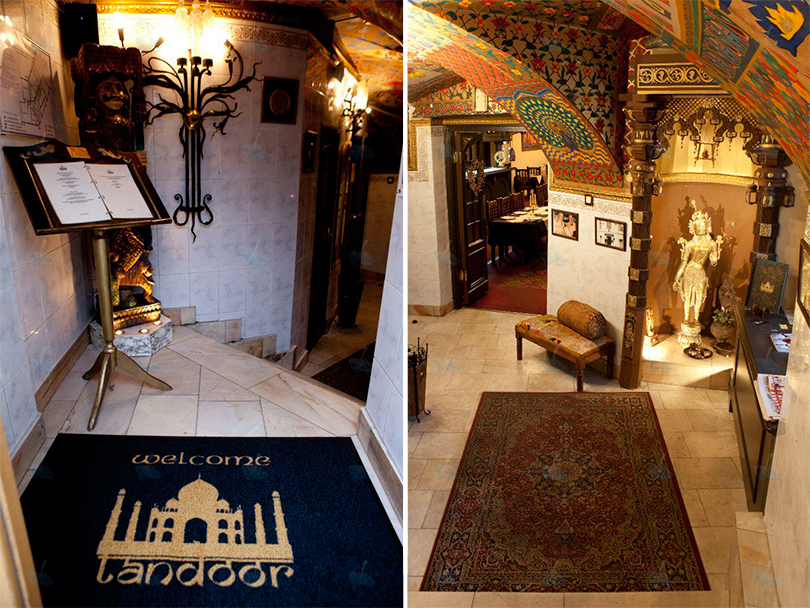 Before the season closes, I'm planning another trip to the Hermitage to see the late Sir Denis Mahon's collection of Italian Baroque art, and having whet my appetite with all those gorgeous fruit baskets, I'll head back to Moika, to E.M, settle by the Aga and sample the latest seasonal delicacies from Edik's tasting menu.