In today's review
we talk about the most interesting novelties of the Mondial de l'Autumobile motor show which has opened in Paris.
The Mondial de l'Automobile, the Paris motor show, opened this weekend and will keep its doors open for visitors until October 16th. As one of the most important car shows of the year, it attracts its fair share of new launches and concept cars. While there's nothing better than visiting it yourself, I don't mind telling you about some of the most interesting cars being shown off in Paris in case you can't make it. I'm all about providing public services of this kind, really.

Porsche
At the Porsche stand, the big news was the new Panamera 4 E-hybrid. Now with all-wheel-drive, more fully electric range and extra performance, the new car is a big step forward. But I'll write more on the new E-Hybrid Panamera later this week in a separate article.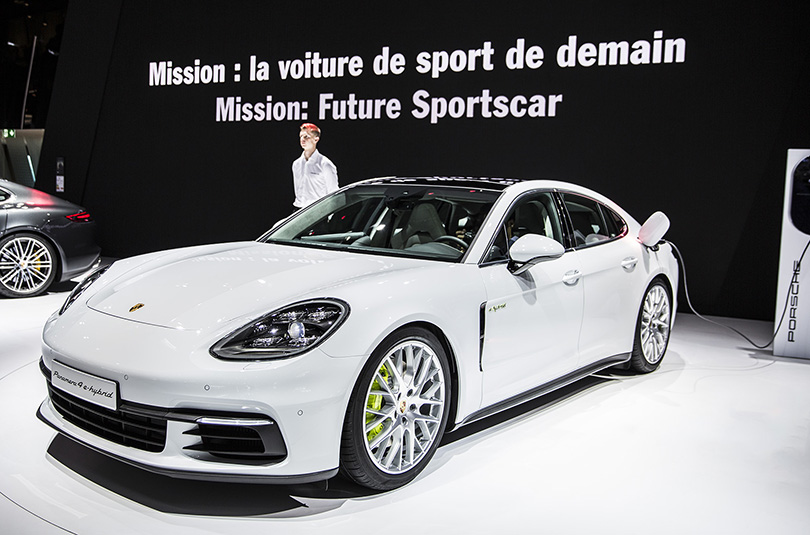 Porsche also unveiled an updated GT3 CUP car, a full on racing car without street homologation, which now has a four litre engine rather than the old 3.8. The change also suggests that rumours of the upcoming street going 991.2 GT3 getting the four-litre engine are probably correct. Exciting times.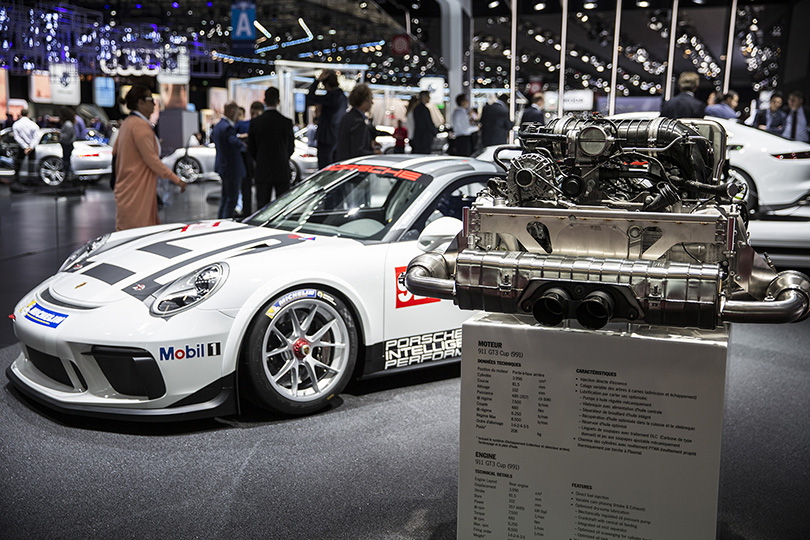 Audi
Audi showed us the sportback version of the new S5, which looks exactly like we thought it would, so it wasn't a huge moment. Audi Sport however, showed us the long anticipated RS3 sedan. Worth mentioning is that «Audi Sport» is replacing Quattro GmbH as the company that builds Audi's fastest models. Definitely an end of an era, but at the end of the day it's still the same company so what's in a name. Back to the RS3 sedan, it has the newer lighter engine that we saw announced in the new TT RS just recently. It's a five-cylinder turbocharged engine with 400 horsepower and a glorious sound that reminds us of the golden age of Group B rally.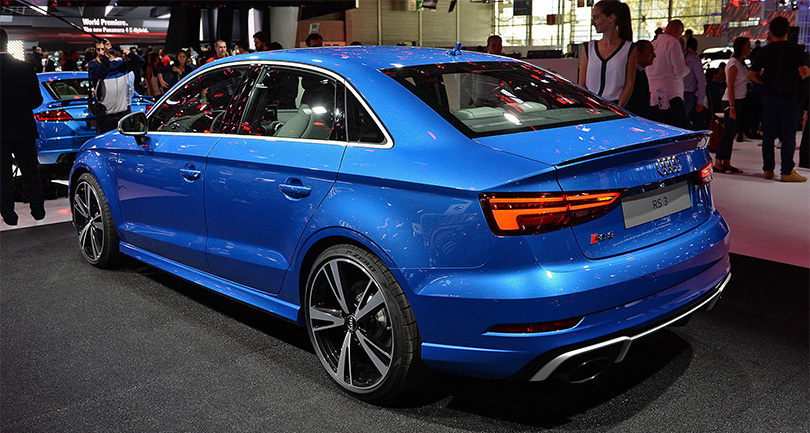 The only thing that could've made it even better would be if Audi had given it some more aggressive looking wheel arches. Remember how mean the old RS6 and RS4s looked with those wide shoulders? The new cars look a lot more timid, and there's probably a good reason for it, but I still miss the old school look. Either way, the «baby RS» cars with the 2,5 litre five cylinder engine were already bonkers fast and they only got faster for this latest iteration. The RS3 sedan «LMS» racing car was also unveiled, offering racing teams a relatively affordable entry into touring car racing. Worth noting that, because of the regulations that the car is built for, it has a smaller 4-cylinder engine and front wheel drive only. It does look mean.

BMW
The good folks from Bayerische Motoren Werke proudly showed off their X2 concept, a car most notable for looking remarkably un-conceptlike. This usually means that in the not too distant future we'll see this car formally announced as the X2, they just aren't quite ready to do that so they've called it a concept for now. True to the naming logic which BMW has been using for a while now, even numbered cars are coupes of sort. So the X2 has a similar philosophy to the X4 and X6 which means it has 2 doors and looks significantly sleeker than its 4-doored sibling, the X1. We can safely extrapolate that it will get the same engine options as those which are currently available for the X1.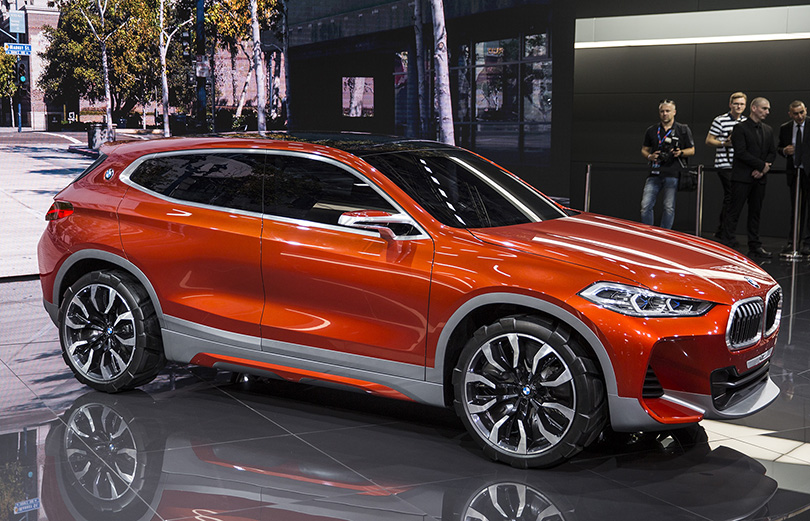 Mercedes
Pretty big news at Mercedes, which introduced us to their Generation EQ Concept, a car somewhat similar in design to their GLC but fully electric. A production car based on this concept is expected to land in show rooms as soon as 2018, and it will be the first in a range of 10 fully electric models by Mercedes. It has a large 70 kWh battery which should be good for up to 500 kilometres of actual driving in ideal conditions.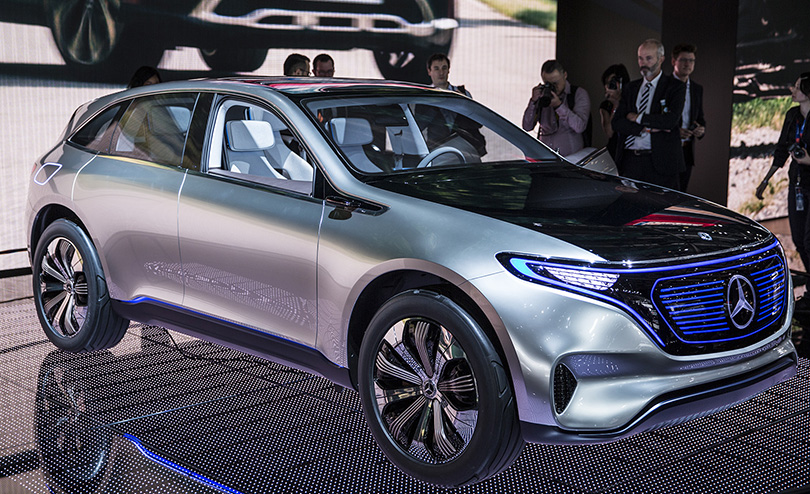 Lexus
Another new concept car at Lexus, which drew particular attention because of its seats. The UX concept is a bit like Spiderman's take on the Batmobile. We can expect any production car based on this concept to look a lot more «normal» but I do hope that we get to try to sit in those mega futuristic looking seats. Lexus' new Kinetic Seat Concept basically puts us in a web of «synthetic spider silk» which is supposedly a lot more comfortable to sit in for longer periods of time than regular car seats. They certainly look like they would be pretty nice to sit in on a hot summer's day, that's for sure.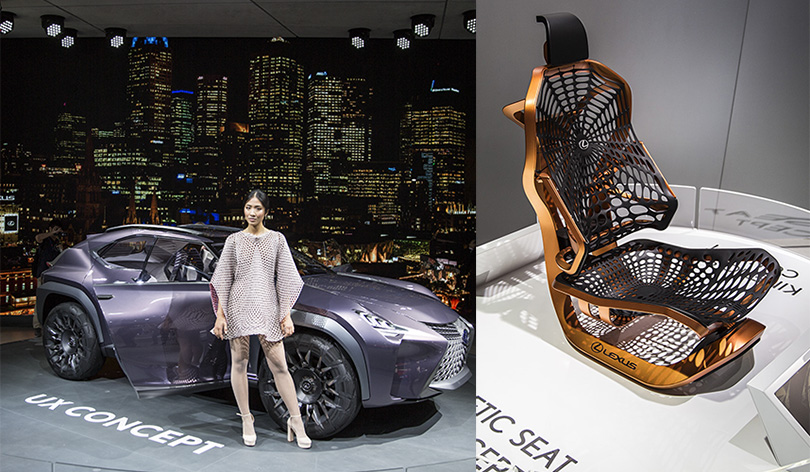 The Lexus LC 500h was also on display, which is a car which we've seen before as a concept but now it's been officially announced and deliveries are expected to start early next year. This car is a shoe-in for the most technically eccentric car of 2017 with two separate gearboxes connected to the hybrid powertrain. If it drives as well as it looks, it should do well.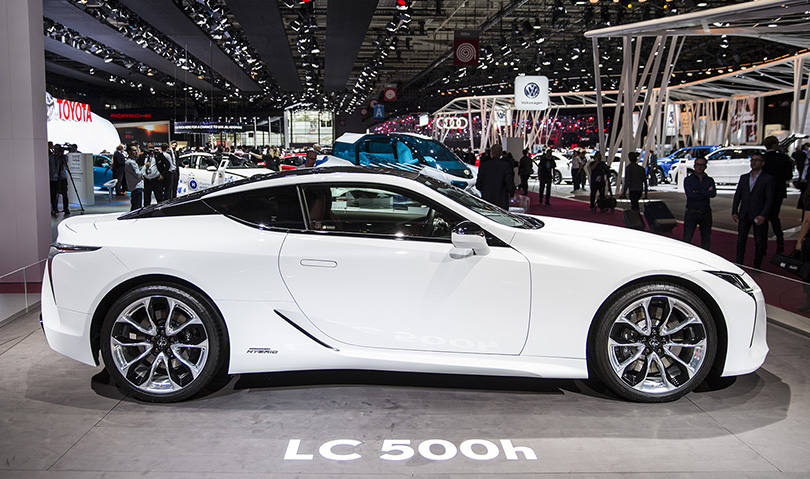 Ferrari
Nothing particularly interesting at Ferrari actually, but the sheer pointlessness of their introductions makes them worth mentioning, somehow. They showed us the new LaFerrari Aperta, a convertible version of the regular LaFerrari, but they were only selling 200 of them and they decided to sell them all first before showing the car to us common plebs. Anyway, it's hardly a surprise as chef Gordon Ramsey told the entire Top Gear audience months ago that he had bought one already.
Worse yet, it turns out that the Ferrari GTC4Lusso gets a new engine option: you can now get a slightly less expensive, rear-wheel drive version with a V8 turbocharged engine rather than the huge naturally aspirated V12. Apparently, somewhere in the world, there are people who would rather not get a car with one of the most glorious engines in production in order to save some money. If that's not bad enough, Ferrari has decided to cater to these posers in order to sell some more cars. What is the world coming to.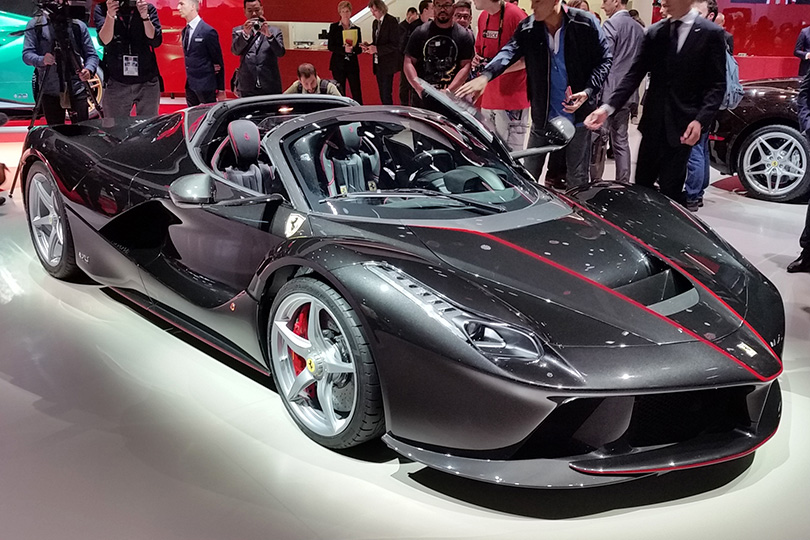 Volkswagen
Back to the world of the sensible, VW is been very keen to move on from their recent crises and talk to us about how brightly they see the future. With the ID concept, they are aiming very high indeed. Put alongside their most iconic and best selling cars in history, the Beetle and Golf, this fully electric car is being heralded as a huge step into the future for the company. A production model is due to arrive in 2020, with a self-driving one becoming reality by 2025.
It really is an important car — it sits on Volkswagen's brand new platform for electric cars. In a lovely nod to the past, it has the electric motor in the past, like the original Beetle. The ID concept is the seed from which VW hopes to grow a large and successful range of electric cars in the next decade.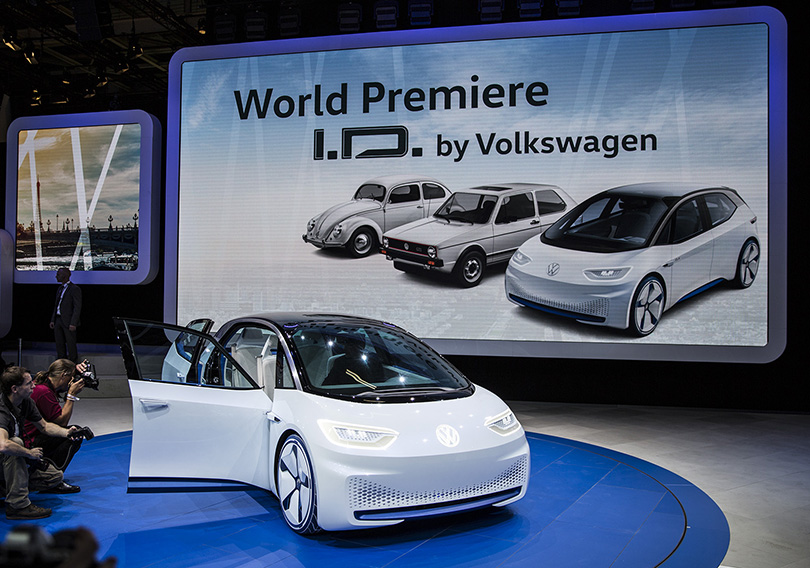 Land Rover
Land Rover launched the new Discovery, a sight for sore eyes after looking at so many futuristic concepts. The new Discovery doesn't run on batteries, not even slightly, and it can still do everything from picking the kids up from school to chasing a pack of Gazelles in the Serengeti. It's good to know that there are still certainties in life, for now. The new car looks noticeably sleeker than the outgoing model, but its off-roading credentials are as strong as ever. You can even drive it through almost a meter of water, which apparently can be quite handy even if you live in central Moscow these days. The Discovery seats 7 people comfortably, and offers WiFi connectivity for up to 8 devices. Presumably just in case anyone brings two phones. Good thinking.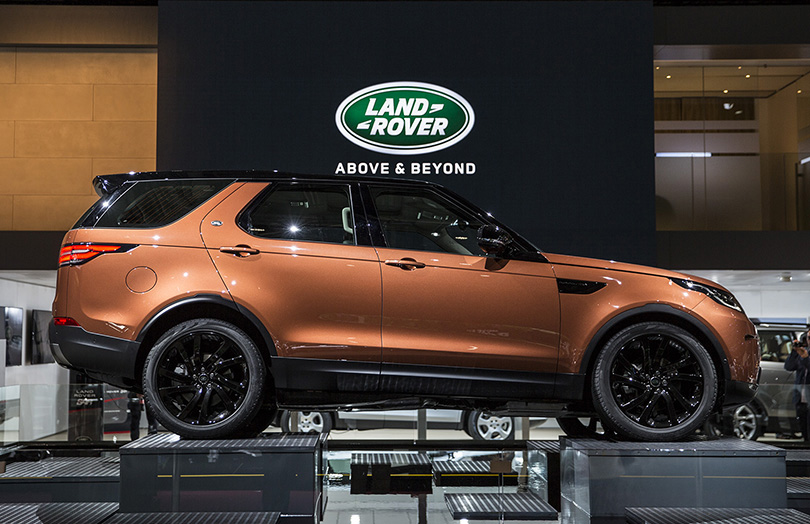 To wrap this up, the Paris car show this year is full of high hopes and expectations. All of the big manufacturers now have cars on their stands that are either (plug-in) hybrids or fully electric cars. It really feels like the future is arriving when you're walking around the show. At the same time, however, nobody is under the illusion that the combustion engine is about to be phased out. For the next 15 to 20 years, it will remain the cornerstone of most car's powertrains. For specialty and niche cars, it will be a lot longer still. But the knowledge that the world really is changing, albeit at its usual moderately sluggish pace, changes one's perspective somewhat. If anything, it makes us enjoy more those last moments of sunshine before we go inside and turning on the electric lighting. Let's make it count.