The first thing I do when
I come home from work, is… cooking.
I love doing it indeed, in the hotel, for our guests and back home, for my family and friends. To me, food is more than job, it's my life. All the more, it's a real blessing to work in the Tuscany region, when it comes to culinary art.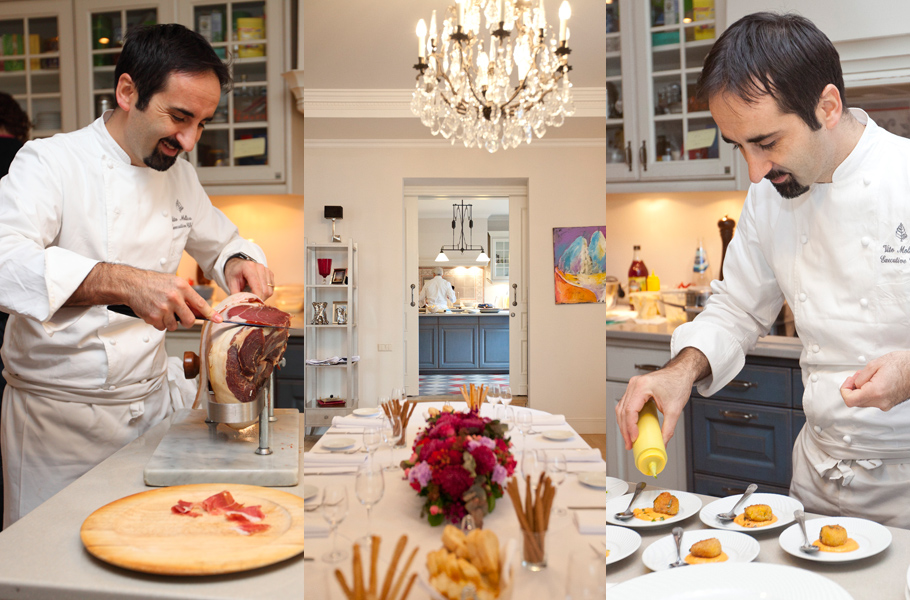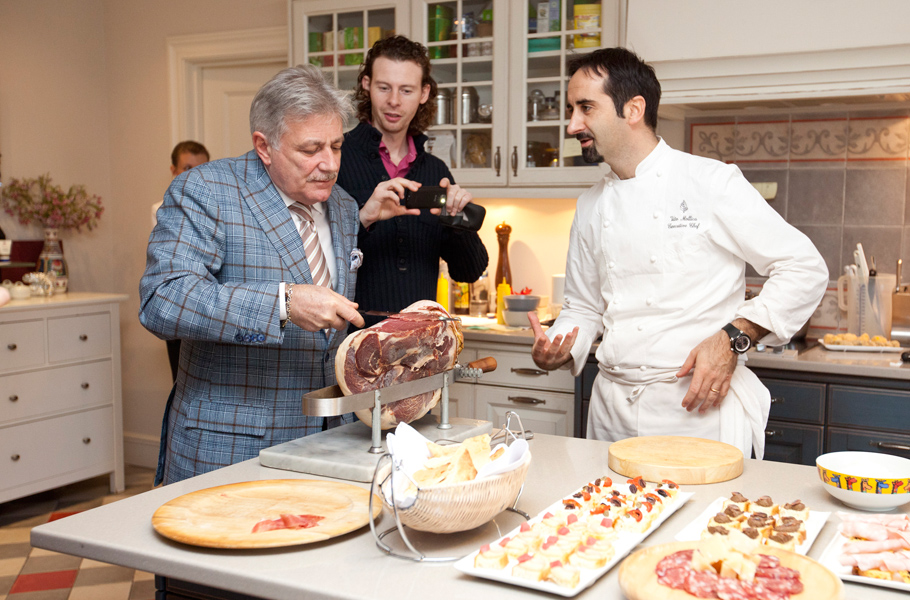 Four Seasons Florence General Manager Patrizio Cipollini,
Cantinetta Antinori chef Mauro Panebianco and Vito Mollica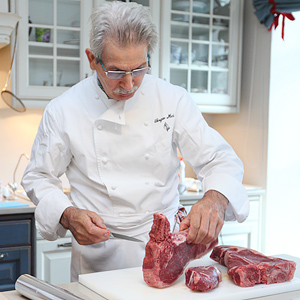 Tagliata beef
The main secret is, you should not serve the meat immediately after cooking, let it «rest» a little, then the excessive fluid is gone and the meat is very tender and delicious. I don't add many spices, rosemary, garlic and sage will do, no need to get carried away. Sometimes, when cooking home, I don't add any spices at all, this way you can better feel the taste of the meat itself.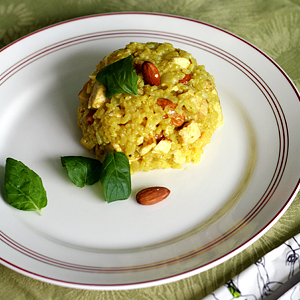 Risotto
A good risotto should be al dente, with a rich cream, but at that, every rice grain should be clearly visible! Two essential ingredients are Parmesan and butter, the more consistent, the better. For example, when we were cooking lunch in Moscow, we used the Russian butter, I liked it very much, it is milky and very good for risotto. With other ingredients you can experiment. For instance, I wanted to make a citrus risotto: orange, lemon, lime, grapefruit. At lunch, people don't want heavy food, risotto is not so light as such, but if we add the citrus cultures, then it is very fresh, simple and unusual at the same time.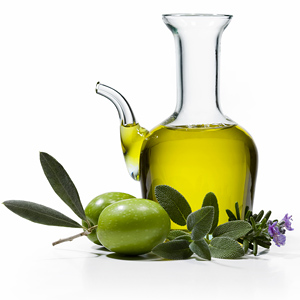 Olive oil
Olive oil is the symbol of Italy. Every region from South to North has its own taste of olive oil, it is like the region's passport. You have to do a lot of tasting to understand what my favorite taste is, but the main thing to remember is, you should not buy olive oil made from a mixture of olives from different countries and regions. This way the oil loses its unique taste and identity. I like to use Ligurian olive oil for fish courses, Tuscan oil for salad and meat and the Sicilian for vegetables, fish and white meat.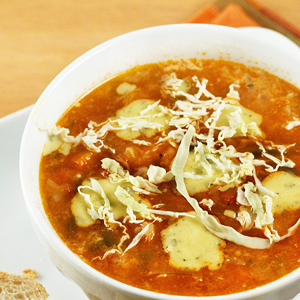 Florentine cuisine
The best way to learn cooking Florentine cuisine is to go to Florence. The city has a great lot of specialties, here are just a few, but you cannot leave Florence until you have tasted them:
— Florentine beef steak
— Lampredotto, this is a sandwich cooked right there in the street, made from cow stomachs. It may not sound so yummy, but believe me, there's nothing more delicious in the world!
— Ribolitta — a soup from bread and beans
— Pappa al pomodoro — tomato soup
— Panzanella — a salad from vegetables, tomatoes and cucumbers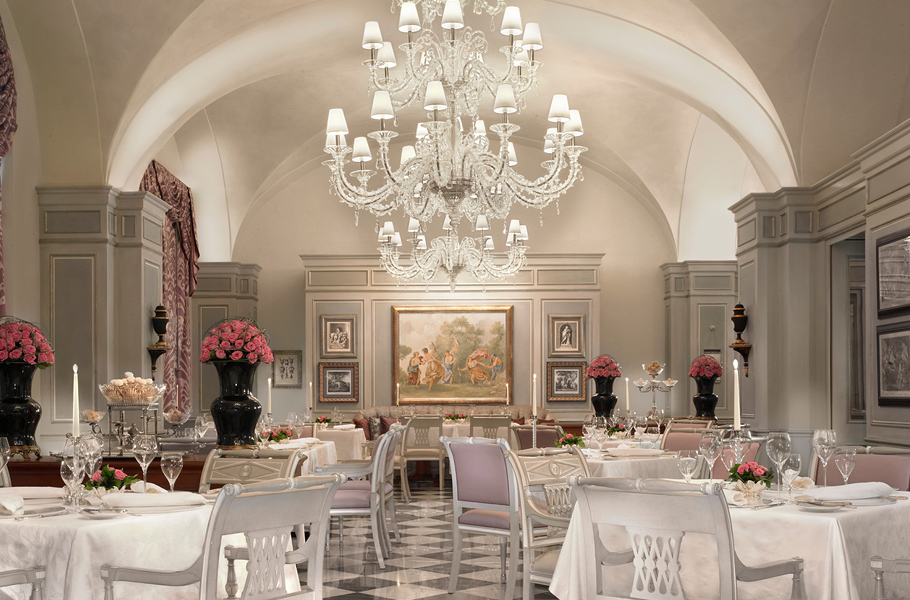 The Hotel Four Seasons Florence may boast of restaurants ranking among the best in the city.
Borgo Pinti, 99
Phone: +39 055 262 61. www.fourseasons.com/florence
Vito Mollica recommended three more favorite addresses of his to go for dinner in Florence:
If what you want is a superb gourmet experience, 3 Michelin stars,
fabulous service and wine choice, I recommend
Enoteca Pinchiorri (Via Ghibellina 87).
Phone: +39 055 242 757. http://www.enotecapinchiorri.it/

Genuine Tuscan food and an elegant atmosphere is available at the restaurant
Il Cibreo (Via de' Macci 118r.).
Phone: +39 055 234 1100. http://www.cibreo.com

Simple, but surprisingly delicious food (my special recommendations are steak and frittata) will be there for you at
Trattoria Sostanza Via Porcellana, 25/r.
Phone: +39 055 212 691. http://www.trattoria-sostanza.com