Those of you who may have read some of my articles before, would know that I'm not the kind of guy who insists on buying the largest possible car. But that's not to say that I can't put on my journalist hat and give a truly massively sized car like the Infiniti QX80 a try. Especially if it's to drive into a Russian forest.
As a brand, I think there's a lot to like about Infiniti. As the luxury arm of Nissan, it's basically what Lexus is for Toyota. A luxury brand, but not particularly pretentious and of course really well built.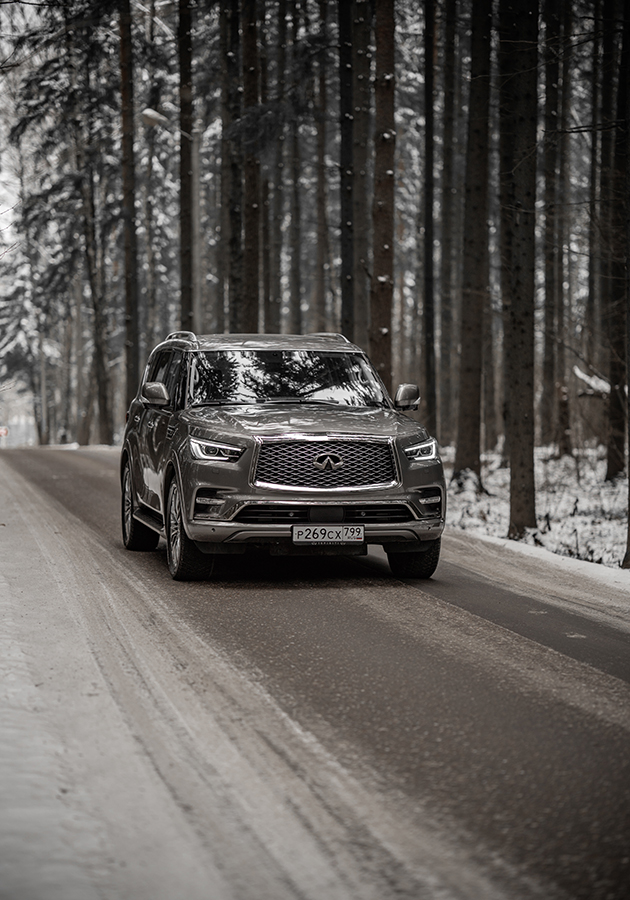 You won't find any Japanese car maker near the bottom of reliability surveys, after all.
Infiniti also builds some cars, like the Q60 coupe in particular, that I find rather beautiful. So well done on that. The QX80, to be fair, possesses the kind of beauty which only its mother, presumably a hippopotamus, would find attractive. But that shouldn't detract from the fact that it has an awful lot of qualities which may appeal to you. It has also recently received an update, with a facelift and a modernized interior.