Long before any of us
boarded a plane to Geneva for its yearly Motor Show, it was no secret that Porsche was going to introduce a new version of the 911 that would make every other 911 look a little bit usual.
Car reviewers, like yours truly, need to find at least something to nag about when we talk about brilliant car. You can't be 100 percent in love with every single part of it, otherwise you just aren't perceived as doing your job right.
So when Porsche launched the utterly brilliant 991 GT3 and GT3 RS, just about everyone remarked that they missed having a manual gearbox on some level or other. Not on track, no, but for driving on the road just for the sake of driving. It was probably a fair point.
The loss of the manual gearbox had a very good reason: performance. A company like Porsche has built its reputation through decades of racing. Speed matters when you're racing, because nobody remembers who comes second. For Porsche, Nurburgring lap times and competitive results really do matter, because no matter how indirectly, it matters for their customers. So when robotised gearboxes started shifting gears fifty times faster than a human could, it was time to embrace technological process.
But while there is a time for serious work, there should be a time for some serious play as well. 50 years after Porsche made the original 911R as a (very) limited production special model, the new 991 generation 911R is also pretty special. It has the most powerful naturally aspirated flat-6 engine Porsche have, straight out of the GT3 RS. With 4 litres in displacement, and producing 500 horsepower, you get a semi-race engine with a soundtrack more exciting than any number on paper could convey. It's only available with a manual gearbox, it's even lighter than the GT3 RS and they will only build nine hundred and ninety one of them. They are built for fun, lap times be damned. This is a 911 that you're supposed to drive for emotion's sake.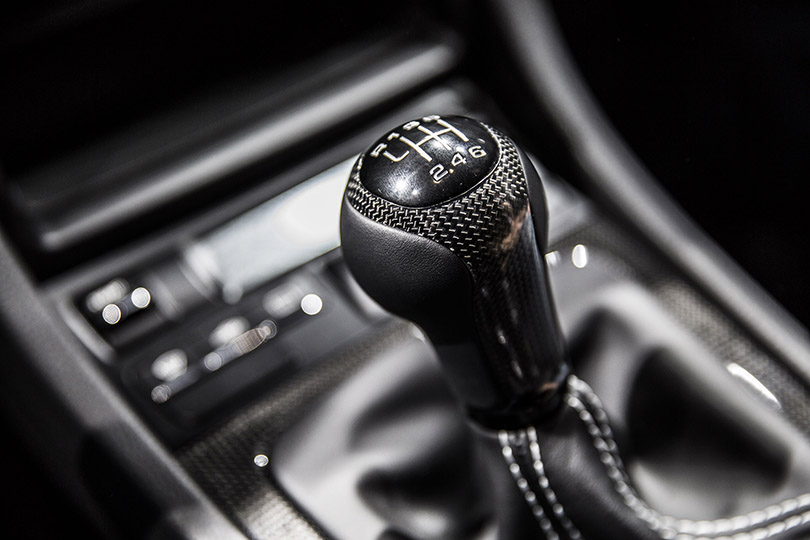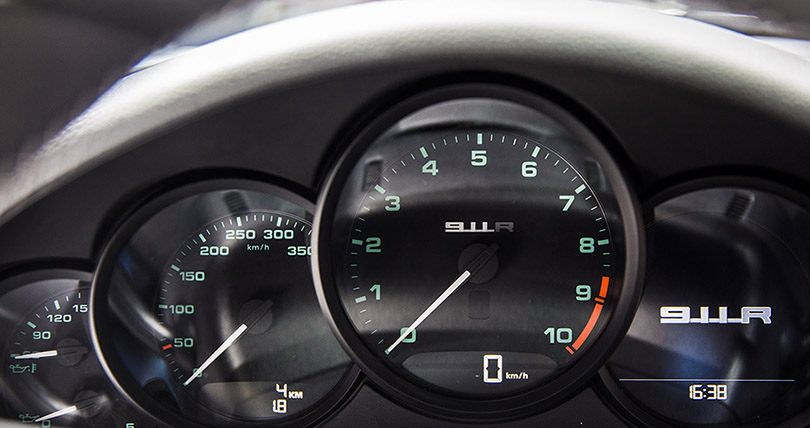 The 911R is visually very similar to the 991 GT3, except that it is missing the big wing at the back and some minor aerodynamic bits. It also gets some retro-inspired striping on the outside to make sure nobody could confuse this for a regular model. But, as I've already mentioned, it does not get the 3.8 litre GT3 engine but rather the 4.0 out of the RS. The six-speed manual is a departure from regular 991 gearboxes which always have seven gears. The regular seven-speed manual, while a lovely gearbox in its own right, was never really as well received as the older six-speed boxes in previous generations or the one which was used in the Cayman. As the 911R doesn't need a tall economy seventh gear, a six-speed makes perfect sense. And it reinforces the impression that Porsche threw the kitchen sink at making this car as awesome as possible.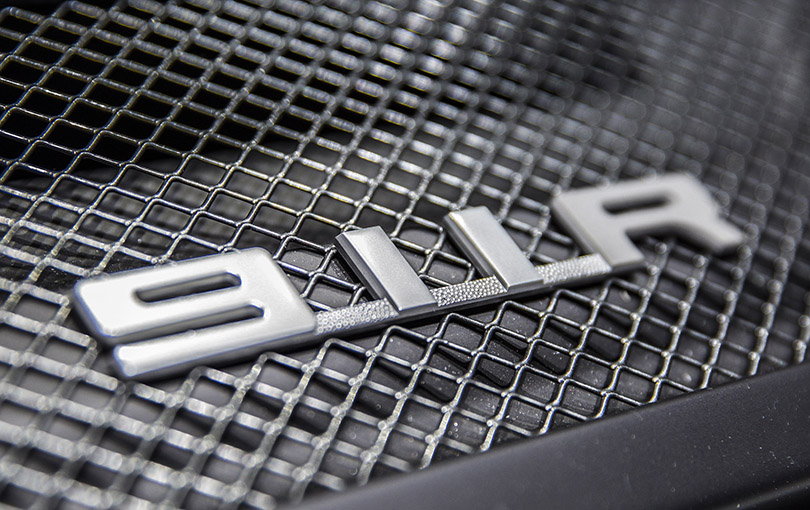 Every single 911R they plan to build has already been spoken for, as limited edition Porsches are currently seen as a better investment than gold or the elixir for eternal life combined. Whoever is in a position to put their name down for one of these exclusive cars would be stupid to turn it down as people have been treating rare Porsches like expensive concert tickets lately. Even though a 911R has an official price tag a few thousand more than the GT3 RS, it's safe to say that at no point in the future will you be able to buy this car for less than what Porsche is asking for it. Is that right? No it isn't. But it is what it is, and you can't blame them for making cars that people want. More than that, we can all shut up now about how Porsche has diluted the driving experience on their cars. Even if it's very unlikely that any of us will ever manage to own an «R», its mere existence is sufficient to change perceptions.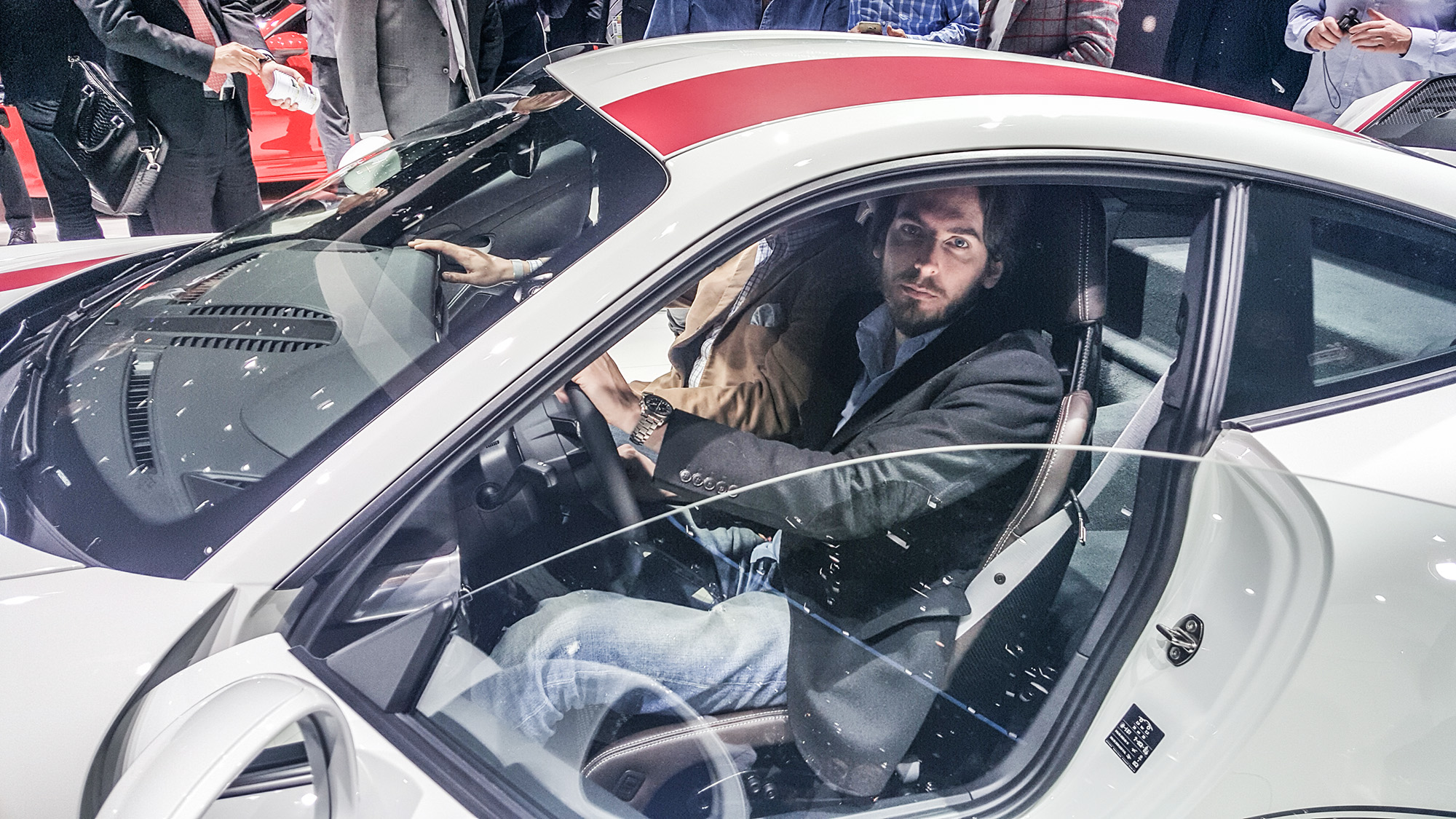 I guess I'll just be happy that I got to sit in one for a few moments at least. Shortly after this (all too brief) encounter I met with Andreas Preuniger, head of Porsche's GT car division, for an exclusive interview. It doesn't take more than about four seconds to figure our that Andreas is not only really great at his job, he loves it too. Almost as much as he loves the cars he is responsible for. With a true car enthusiast in charge, it's easy to understand why the GT division is producing cars that are this good. Time to ask him some questions:
Jan Coomans: With the new 911 Carrera receiving a slightly smaller and turbocharged engine, for the first time ever, will the larger naturally aspirated Porsche engines will continue to survive in your most special models?
Andreas Preuniger: I think it's important to point out that Porsche has been making turbo engines for a very long time, we have a lot of experience with them and the new engine in the Carrera I believe is one of the very best turbo engines available today. You really almost don't notice that it is turbocharged when you drive it — it makes a great throaty sound but you get more power at lower RPMs. It's different but in a good way, we want to offer our customers a full spectrum of engine choices. Most buyers of a Porsche GT model already have another Porsche which they use on a daily basis, for example a 911 Carrera. Then for the weekend they have their even more exciting Porsche to drive, and using naturally aspirated engines at very high RPMs is the most important part of what makes a car exciting.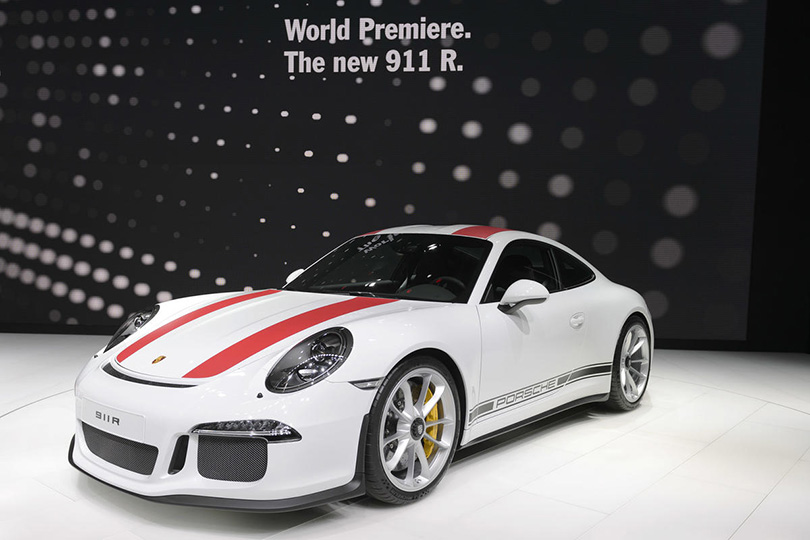 — So we can look at the 911R as a car which was designed for the people who want a pure driving experience, and put the criticism of reduced driver involvement to rest?
— Absolutely, we are in the business of selling cars so we make cars which people want. The GT4 showed us that there was huge demand for a GT car with a manual gearbox so we decided to make the 911R available only with a manual gearbox. With this car, I really do not care what its lap time around the Nurburgring is. I actually happen to know the time, but I still don't care! This car is about emotions, when you want to wake up early on a sunny Sunday morning and go out for a drive simply because a car is so great to drive. Of course we need to make sure that cars like the GT3 and GT3 RS are keeping us on top of the competition so we use all the technology available to make those as fast as possible. The GT3 road cars are also required for homologation of the racing cars, and for racing the naturally aspirated engine is still better. When the standard 911 GT3 RS made its racing debut in the 24 hours of Daytona a little while ago, it nearly won the class in its first ever race even though it was not built as a race car. The new 911R by contrast is simply a great drivers car for people who do not care about lap times but about how much fun they have simply driving a car. The previous generations GT3 served both the purists and the track rats as they had manual gearboxes, so now that the GT3s have PDK gearboxes it's necessary for us to build a car specifically for purist drivers — we made a new 6-speed gearbox specifically for this car.
— So the new gearbox is not related to the 7-speed manual gearbox available in regular 911s?
— The casing is the same, but the internals are completely different. The actuation is different, the feeling of shifting is different also. The gear ratios are similar to the GT3, except for 5th and 6t gear which needed to be a bit longer because it does not have the 7th gear like the PDK cars.
— About the Russian market specifically, where Porsche is still showing very strong growth even in times of crisis in the automotive sector, the vast majority of sales are of SUVs and the luxury sedan in the form of the Panamera. Is there any intention to promote Porsche's true sports cars more on the Russian market?
— I would be happy to! Most markets see Porsche as a brand of sports cars. The Chinese would be an exception to that, but the core of the Porsche brand is the fact that we build sports cars which are very close to race cars. That's what our GT brand represents and now also the 911R falls within that philosophy. We want to keep this core alive so I would like to have more customers who appreciate that idea. Of course, as head of the GT department it is only natural for me to say that! But with the almost hysteria we see about the launch of this car, I think it is safe to say that there is still a very big demand for pure sports cars in every market. It's important that there are a lot of happy people in the world, and with the 911R we try to contribute to that.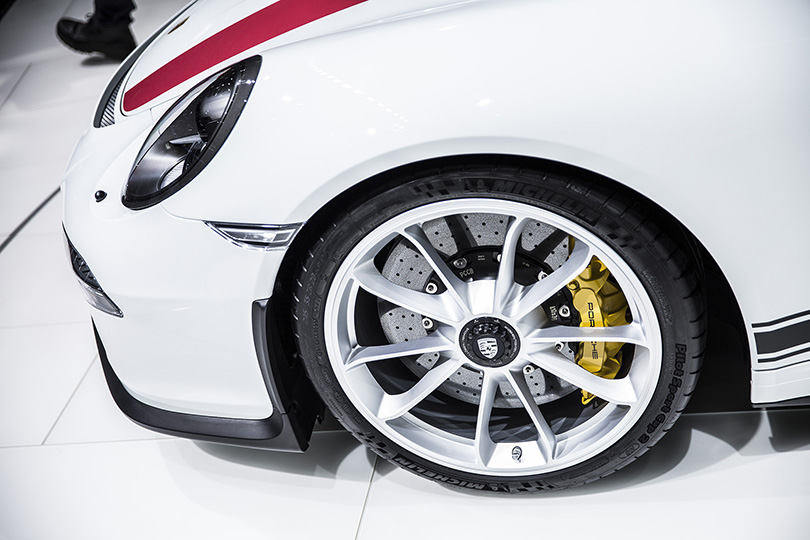 — It's interesting you say that, because the problem which we have in trying to buy a Porsche GT car is that there are so few of them available! Is this really caused by a physical limit on production capacity in the factory?
— Yes it is an issue of limited production capacity as GT cars are made on the production line in Zuffenhausen together with some other Porsche models. The GT cars require many different parts to the regular Porsches, which is difficult in terms if supplies and it's important that we do not slow down the line which would mean less cars built overall. We are always looking into ways to possibly increase production, but GT car production has already increased quite significantly in recent years.
— The last couple of years it also seems like many of the Porsche GT cars are being bought by speculators and investors who have found an easy way to make a profit, making it harder for us drivers to try and get one of these cars to enjoy…
— It's absolutely crazy, yes, but there is not much that we can do. The cars were not meant for this, they are meant to be driven, but the market has gone a bit crazy with regard to not just the GT cars but also some of the older model Porsches. Many cars are worth more after a number of years than when they were sold. But that was of course not our intention, it's a driver's car and we want people to drive them. And even people who want to drive their car now start to think that it's too precious and valuable to risk, but this is of course not the point of a Porsche and we see it as a negative thing. But we cannot do much about it except maybe to increase production, which we already did for the GT4. We more than doubled the original number of cars, but there is still a limit to how many we can build without disrupting the suppliers and our factory. Again with the GT4 we had a huge problem trying to get enough of the carbon bucket seats made which everybody wanted, so there are many limiting factors to production.
— Mr. Preuniger, thank you very much indeed for the insight into your world.