Every year, just around the time
that our summer holiday memories are starting to fade, the world's biggest motor show opens its doors in Frankfurt. The IAA runs until September 27, in case you want to pop over and have a look for yourself, but there's already plenty to write about.
As it takes place in Frankfurt, this is the motor show where the big European brands show off their cars for next year as well as their vision for the next decade. The full range of automotive design is on display, from the most boring family car to the «never gonna happen» insane prototypes. Still, even though very few prototypes ever turn into real cars, the BMW i8 being a notable exception to that rule, they do give us a real insight into future technologies and possible design features.
Unsurprisingly, the first prototype which caught my eye was the Porsche Mission E electric sports car concept. As much as I'm really not looking forward to the era of electric cars, this design knocked some of the despair out of me right away. This is the first Porsche ever with 4 doors that looks beautiful. The Panamera's weird roof line always made it look wrong to me, but this is absolutely spot on. It's very much like a 4-door 911 and well proportioned. Please please please let this design become a real car some day. I assume you'll need to fix the fact that the rear doors open in an awkward fashion but surely that can't be too difficult.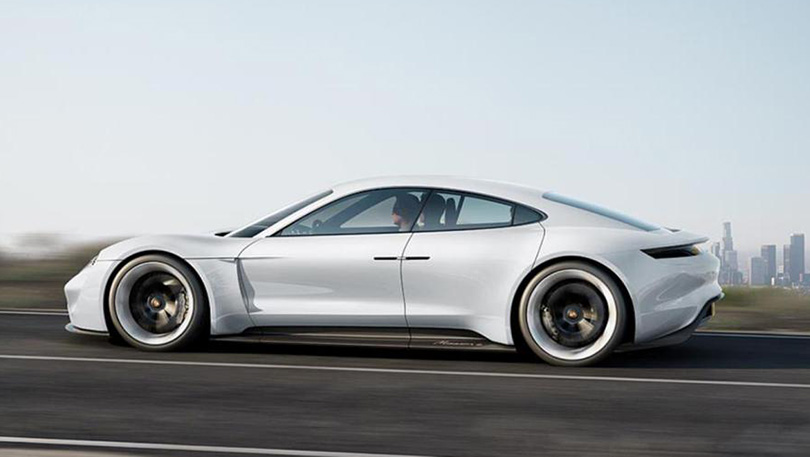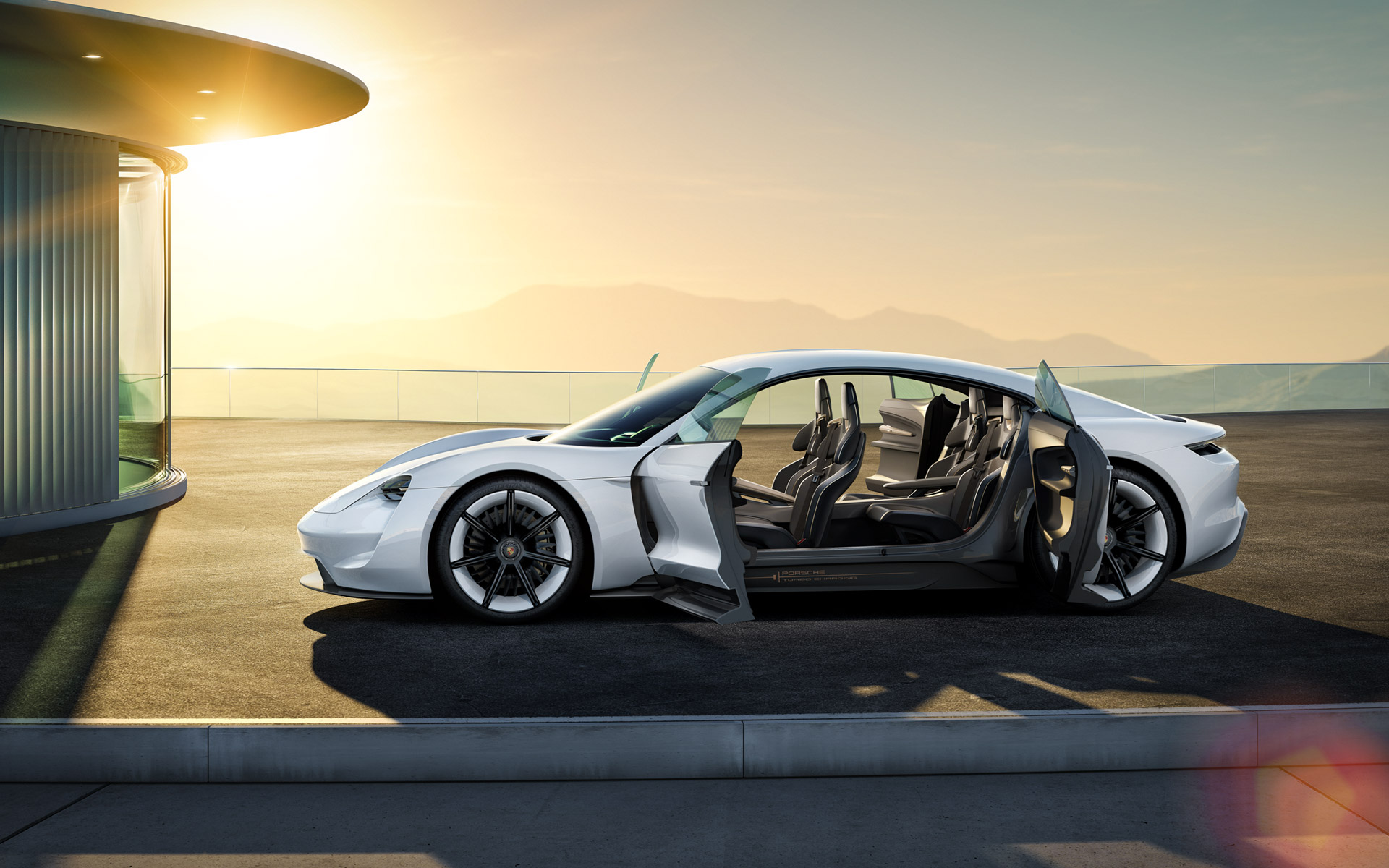 The Mission E prototype has some other redeeming features, such as the fact that it has 600 horsepower. And the batteries, which should last for nearly 500 kilometers of driving, can be charged back to 80 percent in 15 minutes. It's already being called a Tesla-killer, but frankly I think that's a bit premature. We'll have to wait quite a few years to find out how good Porsche will be at building electric cars. For now I'm just glad they managed to make a car with 4 doors that looks pretty enough to be a poster on a wall.
Staying with electric cars for a moment, Audi showed off the E-tron Quattro concept which will likely be called the Q6 when it goes into production in 2018. We can expect the current design to be very close to what the real car will look like, judging by how «normal» it looks already. The E-tron is purely electric with up to 496 horsepower worth of electric motors and a large battery pack that should let you travel at least 500 kilometers before needing a recharge.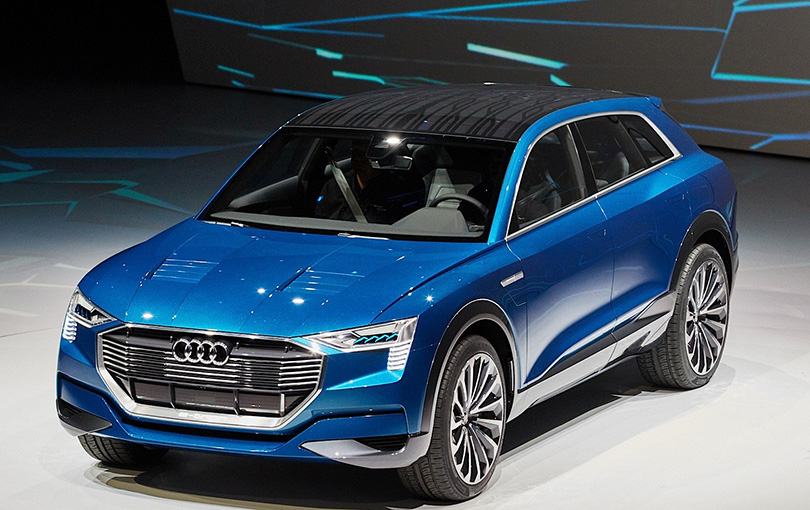 Then again, we've known car manufacturers for a long time and whatever they claim with regards to fuel consumption or battery range should probably be taken with a pinch of salt. I would safely assume that in the real world you will see at least 25 percent worse numbers than on paper. But that still leaves a good driving range for a big electric SUV that does 0-100 km/h in less than five seconds. The Q6 might also be offered with different engine configurations, possibly plug-in hybrids, but nobody seems to be sure about that at this point.
Mercedes did show off a plug-in hybrid prototype and called it the Intelligent Aerodynamic Automobile concept. Not sure whether the initials IAA are coincidental, but it's safe to say this name won't stick around for very long anyway. It's probably the most striking concept on display in terms of design which is an achievement in itself. The car looks like it's been lifted straight out of a sci-fi movie. I admit that I do get a bit worried when it comes to the back of the car. The designers appear to have looked at the Audi A7's backside and nodded their head in approval. I personally get a different feeling looking at an A7, but in this case the designers took the idea a lot further and came up with…this. I'm not sure what it is. It's definitely intriguing. In fact, I'm having a hard time looking away but I don't know why.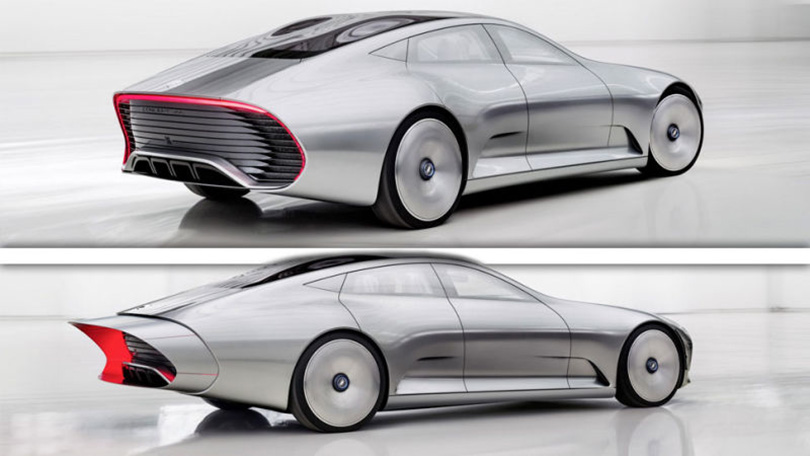 This car's party trick is basically to transform itself above 80 km/h, not into a fighting robot or anything, but merely into a more aerodynamic shape. Reduced resistance from the air flowing around it means the car uses less fuel. Not the most exciting purpose perhaps, but then we're not in a Michael Bay movie. Mercedes has said some elements of this concept car's interior will carry over into their regular cars, perhaps as soon as the next E-class which is due to be unveiled pretty soon. It's a safe bet that the fully digital dashboard will make it into production cars. I think I would miss having real gauges in my dashboard, but I suppose progress can't be stopped.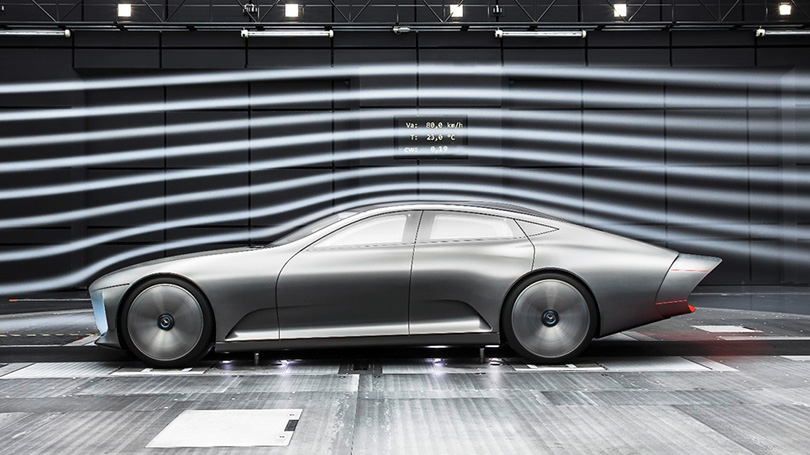 At the Jaguar stand, the big news is the new F-Pace crossover they're launching. Crossovers are cars that are somewhere in between SUVs and regular cars. Looks a lot like an SUV but drives more like a normal car. I actually find it somewhat amusing how car manufacturers keep mixing and matching different types of car to the point where nobody can tell what's what anymore. I suppose the problem, if you can call it that, is that customers for some reason like something that looks like an SUV. But SUVs have worse characteristics than regular cars except for off-roading, and nobody really takes them off-road anyway. So now companies are making cars that merely look like SUVs but don't really behave like them. I'm trying not to say that most people are stupid here, but I'm struggling to phrase it in a more politically correct manner.
That's not to say that the F-Pace, aside from its name, is not a great effort from Jaguar. It does look pretty good inside and out. Perhaps a bit strange to have a front end that looks a lot like the XF and XE models combined with rear lights that are F-type — yet somehow the result does end up rather visually pleasing. You can get the F-Pace with some of the same V6 supercharged engines as the F-type and with the same ZF 8-speed automatic gearbox too. That ought to be enough to make it drive very well indeed. It looks like an interesting alternative to the German brands which have much of the higher end market right now.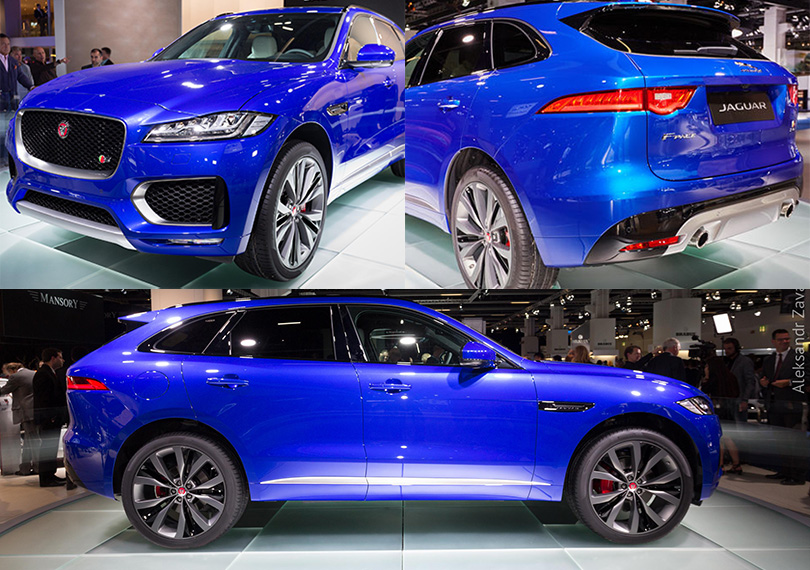 A noteworthy feature is that the F-Pace is compatible with the Apple Watch. If you happen to have one of those, and buy an F-Pace, you will reasonably be able to claim that your watch is actually useful. You'll be able to warm up the car remotely, with a few taps on your wrist, which is certainly handy on a cold winter morning. You can also conveniently send someone a text message with the estimated time of arrival as predicted by the car's navigation system. Could be handy provided you could be bothered to figure out how to use it of course. And you probably won't.
But perhaps the best news of all comes from Alfa Romeo. As I am a 15-year-old boy trapped in a 35-year-old body I still remember the times when Alfa Romeo made some genuinely nice cars. They did break down of course, a lot actually, but somehow the lack of reliability was accepted as being part of the Alfa experience. It was difficult to get really angry at an Alfa, as they always had a schoolboyish charm and air of adolescent naughtiness about them. «Oh well, boys will be boys. Come here and eat your pizza».
It was often said that you couldn't be a real car enthusiast if you had never owned an Alfa, however briefly. But the past decade or so hasn't been kind to Alfa Romeo, even though they made some very good looking cars they never quite got the driving part right. Alfisti nearly became an endangered species. So, to great nostalgic euphoria, here is the new Alfa Romeo Giulia. Finally.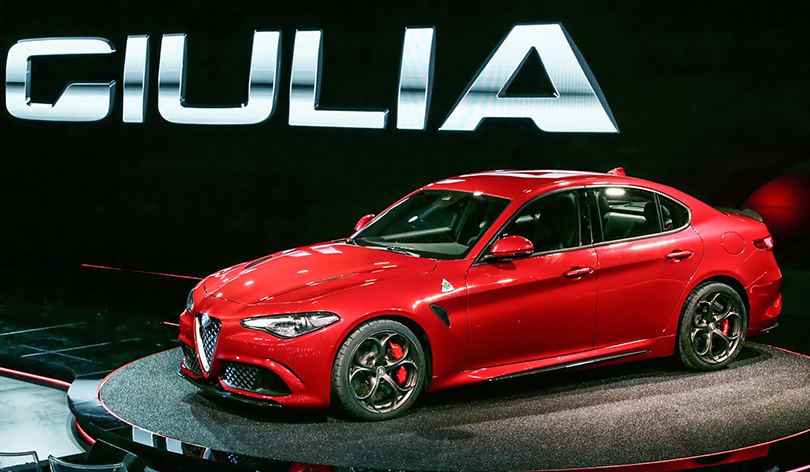 Doesn't it look great? Of course this is the super hot «Quadrifoglio» version, and seeing that green cloverleaf on a 4-door Alfa Romeo makes some of the lower regions of my body tingle violently. At least on paper, they've done everything right with this car. It's a rear wheel drive chassis based on the Maserati Ghibli but the top models get all wheel drive. No more of that evil front wheel drive nonsense. The hottest version of the Giulia will have a 503 horsepower turbocharged V6 — jointly developed with Ferrari — and reaches 100 km/h in less than 4 seconds. It's also supposed to be really quick around the Nurburgring, though no video has been released to prove the claimed lap time.
Even the more regular versions of the Giulia can be had with fairly powerful engines: a 326 horsepower turbo 4-cylinder or a 335 horsepower V6 diesel which should bring great fuel economy as well as performance. The new Giulia is part of Alfa's new direction which they describe as la meccanica delle emozioni. How can you not love that? They're firmly aiming at upsetting some of Germany's sportier cars like the M3 or C63, and on paper the Giulia looks like it could beat them all. But it's worth keeping in mind that those are the words of Alfa Romeo's PR department.
Of course I'm a bit worried that it won't be as good as it looks when we finally get to drive it. When things look too good to be true, they often are. So let's cross our fingers, toes and nose hairs that Alfa has really pulled this one off. They deserve it. And we deserve it, too.