Interestingly, the word laptop seems
to have fallen out of grace a bit. Notebooks, Netbooks, and Ultrabooks are everywhere, and sound so much more sophisticated. Even if no-one has a clue what precisely the difference is supposed to be.
Some laptops are small and thin, some are large and thick, and then there's everything in between. It's easier to just look at the things and make up your mind, no need to google what some of these trademarked terms stand for.
Today, I'm reviewing an Ultrabook. Which is basically a thin, light laptop with considerable processing power but no optical disk drive. Come to think of it, Ultrabook is a lot easier to say after all. Maybe they invented it to do reviewers a favour if nothing else. I certainly ruined that opportunity. Oh well, I'm not going back now.
HP provided me with an EliteBook Folio 1040, which is their top line of Ultrabooks. It has pretty rich specs, including the newest Intel i7 processor, 8 Gigabytes of RAM and a 256 Gigabyte SSD drive. There are more goodies included like an internal 4G LTE modem and a fingerprint reader, but what mattered for me the most was the 14-inch HD 1080p IPS screen.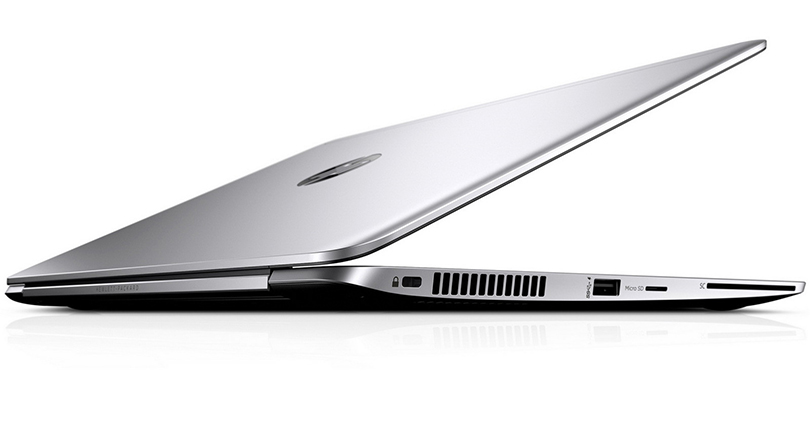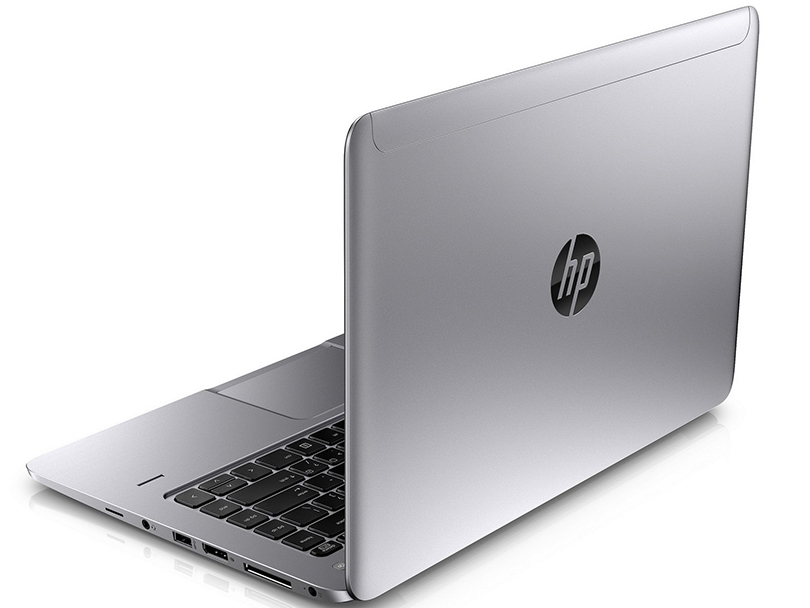 Screens specs are often overlooked when people buy a new laptop, which is somewhat ironic since the screen is all you really look at. Most laptops still come with TN technology screens rather than IPS or PVA. You absolutely should not care what any of these acronyms mean, only that it makes a huge difference in terms of viewing experience and colour accuracy.
Essentially, a TN panel has a very narrow angle from which you can properly view the screen, and poor contrast ratios. An IPS screen such as the one found in this HP EliteBook is superior in pretty much everything except pixel response times, which is something of little importance in this case.
As a photographer, I always calibrate my screens and after doing so, this IPS screen represents colours very accurately. Which matters a lot if you want to publish or print anything. At only 14 inches diagonal screen size, 1080p is plenty of resolution to deliver very sharp and crisp images. Basically this screen has the same amount of pixels as the average HD TV which is 3 times larger. It also has a matte coating, which might look a bit less flashy next to a screen with a shiny coating, but believe me matte is better once you own it. Unless you only like working in a dark room with no windows to avoid reflections.
---
---
Having a solid-state drive in your laptop is really important, by the way. Essentially these are very fast, very large memory cards, with no moving parts. If you're still used to using regular hard drives, try using a solid-state drive and you will never go back. There is no excuse for HDD anymore unless you really need a ton of storage space. SSDs are still a bit more expensive, but we are now at a point where they are more than affordable, unlike 5 years ago.
The everyday experience with this laptop has been overwhelmingly positive. The keyboard is backlit so you can see what you're typing in the dark, an extremely useful feature which is often overlooked. The keys have a good feel to them and overall build quality is excellent. The aluminium housing has a good feel to it and looks great in anthracite. (Gray sounds so dull doesn't it?)
---
---
HP will let you order the laptop with either Windows 7 or Windows 8 depending on what you prefer. For those of you who are used to having a Start Menu and therefore going with Windows 7, I'd still go for Windows 8 instead and download a small software package that will restore the classic Start Menu. Windows 8 boots considerably faster and has quite a few welcome technical improvements over its predecessor so there is really no reason to go for the older operating system.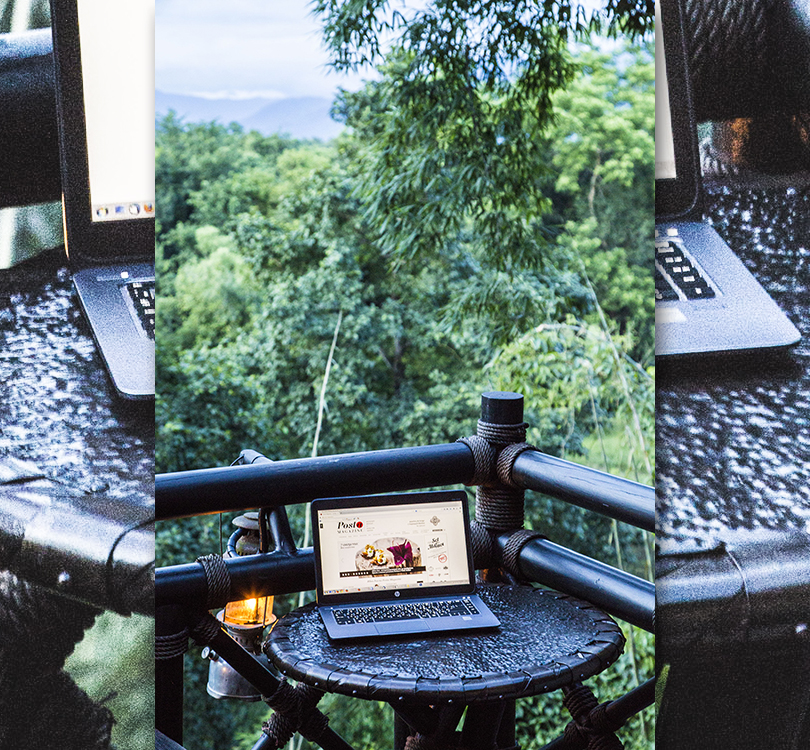 As the name suggests, this is definitely not a budget laptop. It uses the highest quality components, and has many genuinely useful features which I'd be happy to pay for. The price tag of around 2000 dollars puts it close to the MacBook Pro price range, although those aren't quite the same size. Personally I use such a wide range of software tools that I prefer using the more flexible Windows operating system over Mac OS, but your preferences may vary. It's certainly good to have some alternatives available in the high end of the laptop market, so not everybody is forced to join the cult of the partially eaten fruit. Choice is always good.
HP has done a very good job at making a professional laptop which ticks all the necessary boxes for actual professionals. It's big enough to work on, even do photo editing, yet it only weighs 1.5 kilograms and is compact enough to fit in some ladies' handbags. If you've been in a Hermes or Louis Vuitton boutique recently, voluntarily or otherwise, you probably know what I mean.
Typing this review on the actual HP EliteBook I am reviewing, sitting under an actual palm tree, two things occurred to me. The first thing is that that this laptop really does last longer than I want to work. The second thing is that falling coconuts, allegedly, kill more people than sharks do. I better get out of here.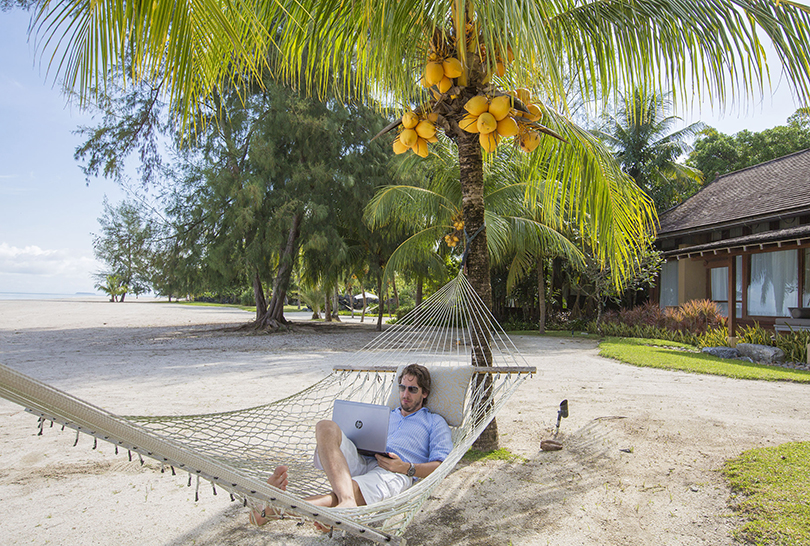 Last article
Mechanisms with Jan Coomans: New i8 from BMW — first of a kind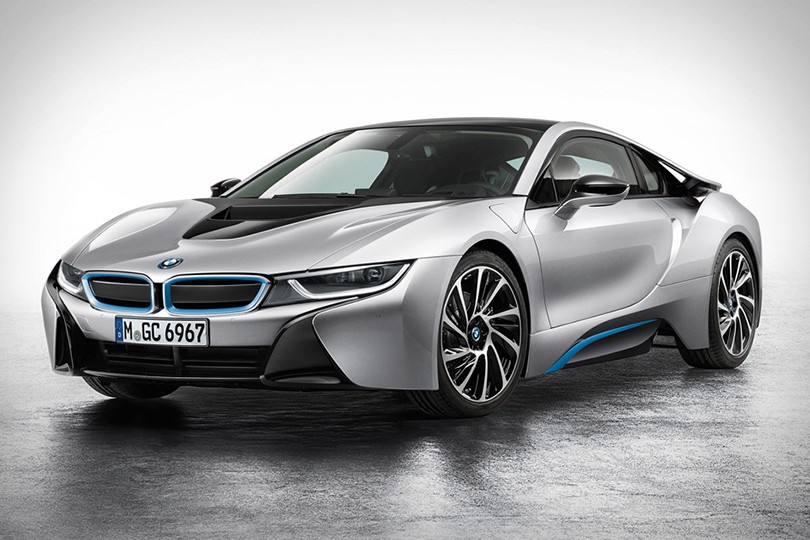 Revolutionary. Ground-breaking. All-new. When the automotive press receives yet another press release, odds are it will be littered with these terms. As a result, we barely even notice them anymore.
Yes, yes, you made a new car, well done.
Revolutionary? Well, apparently it still has 4 wheels and a steering wheel, so maybe not so much.
But, BMW's new i8 is one of those cars to which these flattering terms may actually apply. First of all, it looks… different. The kind of 'different' you saw in the latest Batman movie.
Car manufacturers like to take crazy looking concept cars to car shows. It shows off the skill and boldness of their design and engineering departments. It gives the brand a sort of hipness which their regular products fail to deliver. Of course, by the time these concept cars turn into actual production cars, most of the flair and boldness has disappeared in order to avoid scaring old ladies in the street and actually sell the things. Much to everyone's surprise, BMW has now broken with that tradition…
Read more…