Aciel Nakipbekova (fashion designer), Anna Jackson-Stevens & Henri Tobie de Monspey
Anna Jackson-Stevens
muses over long dresses,
cheese… & wallpaper.
There was an air of Russian romance in Paris on January 18, despite the fact that my husband Viktor was unable to join me. My friend Claud Cecil Gurney had invited me to co-host a party at his showroom de Gournay on Rive Gauche. The opening of Maison & Objet coincided with my birthday and friends I would have invited to a celebration of my own at home happened to be in Paris for the salon, Men's Fashion Week and Bijorhca, so it was a divine opportunity.
I stayed with dear Jamie Cook at his grand house on Rue de Varenne, home also to the Musée Rodin. His home seemed to be functioning once again as an hôtel particulier, as each new visitor arrived with a suitcase. For a birthday breakfast I took myself off to Le Train Bleu at Gare de Lyon to people watch from a worn leather sofa with a flute of champagne. I also caught a glimpse of myself in the fuzzy mirror opposite, admired majestic ceilings, Belle Epoque sculptures and paintings, and fleetingly spotted a grey view between shabby-chic velvet curtains. I imagined myself with stacks of luggage, among travellers such as Salvador Dali and Jean Cocteau, descending the staircase unhurriedly to board a train to Vintimiglia.
Afterwards, a spot of shopping at the food hall in Le Bon Marché, where I bought a magnum of white Burgundy and a cheese called L'Abondance — a symbol of the year to come, I hope. I also agreed with a stylish lady on a make-up counter to return for the 'fresher face' offer after lunch.
In the meantime, what to wear for the evening? (My other most frequently asked question is: what shall I have to eat?!) De Gournay's silk wallpapers, lovingly hand-painted are so exquisite, regal even, that I feel golden in their reflection — it comes as no surprise then, that they were chosen for the set of of Anna Karenina. I knew that we'd continue for a digestif by the fireplace in Jamie's ballroom, so definitely a dress, and long. I like length for elegance and because it slows me down in all the excitement.
As I stepped onto the pavement on Rue des Saints-Pères in barely-there sandals, the flurry of snow had become more urgent; an attentive taxi-driver led me to the red carpet. The doorbell to de Gournay was answered and I escaped the Parisian night chill for the plush interior, which had a faint aroma of Christmas — champagne and dried fruit and nuts. Guests gathered, glasses chinked, while our St Petersburg pianist played a medley of classics and folksongs reaching a crescendo with a rousing rendition of Kalinka, which kept even the passers-by entertained.
I had two hours sleep that night, set alarms on three mobile phones and crept out in the darkness once more, crunching in the snow and to make my way to Charles de Gaulle. A few hours later I was celebrating again, this time with Viktor over a bottle of champagne in Pulkovo. I opened presents, placed cards on the terminal windowsill and finally swapped my hand luggage for the larger case I'd packed for Viktor to bring, before heading back in to the departure hall for a flight to Seoul en route to Hong Kong…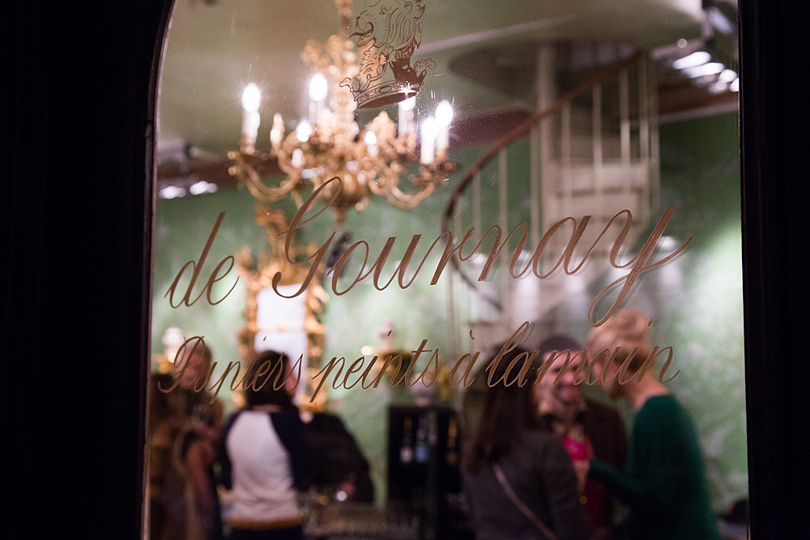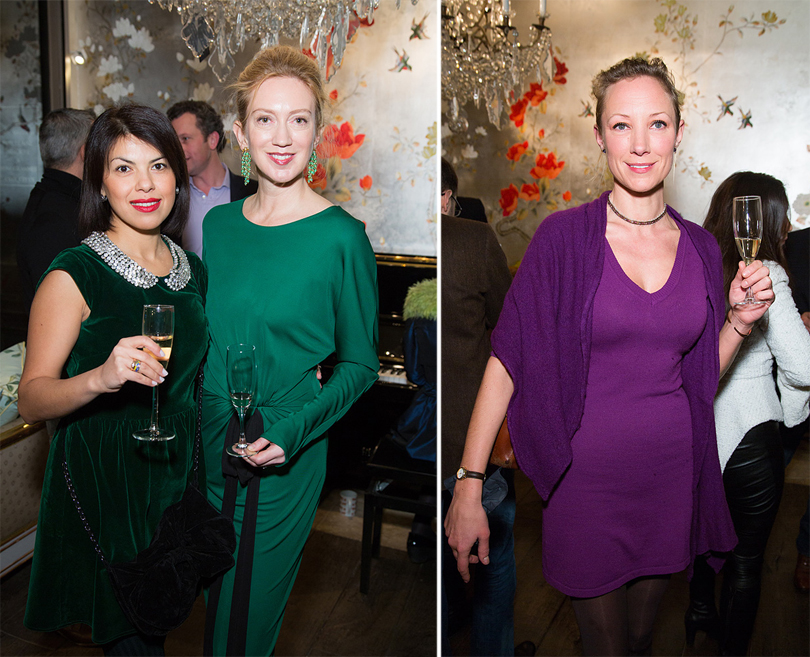 | | |
| --- | --- |
| Oyden Tashpulatova & Anna Jackson-Stevens | Annaliese Ellidge |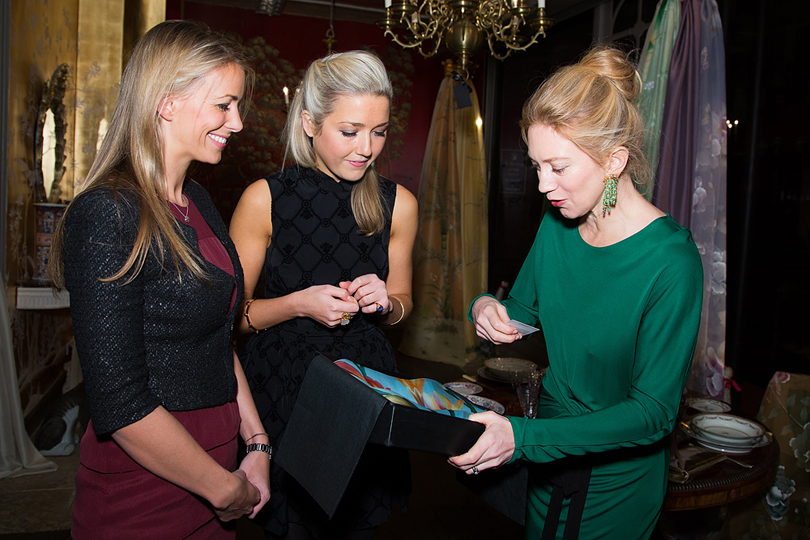 Anneke von Trotha Taylor (de Gournay), Hannah Cecil Gurney (de Gournay) & Anna Jackson-Stevens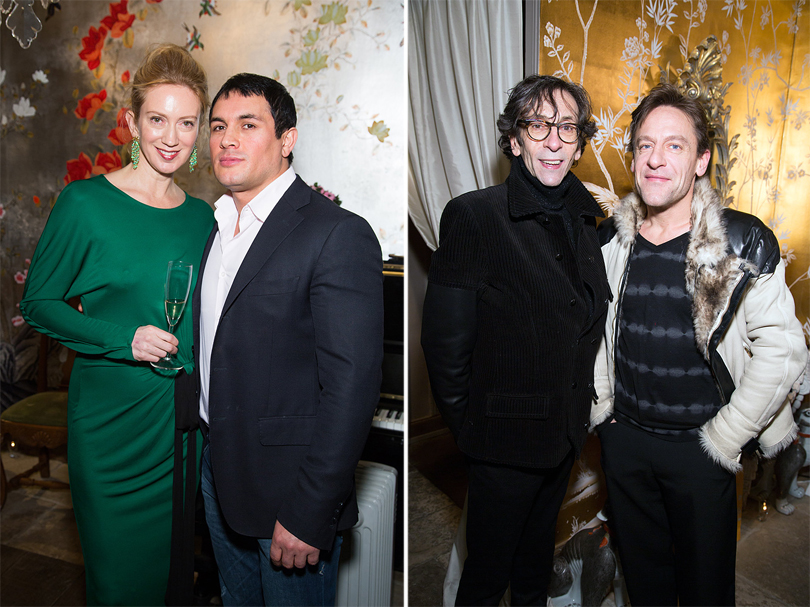 | | |
| --- | --- |
| Anna Jackson-Stevens & Sohib Bekov (Fitness Guru) | Pierre Rambert (Le Lido) & Fernand Eveille |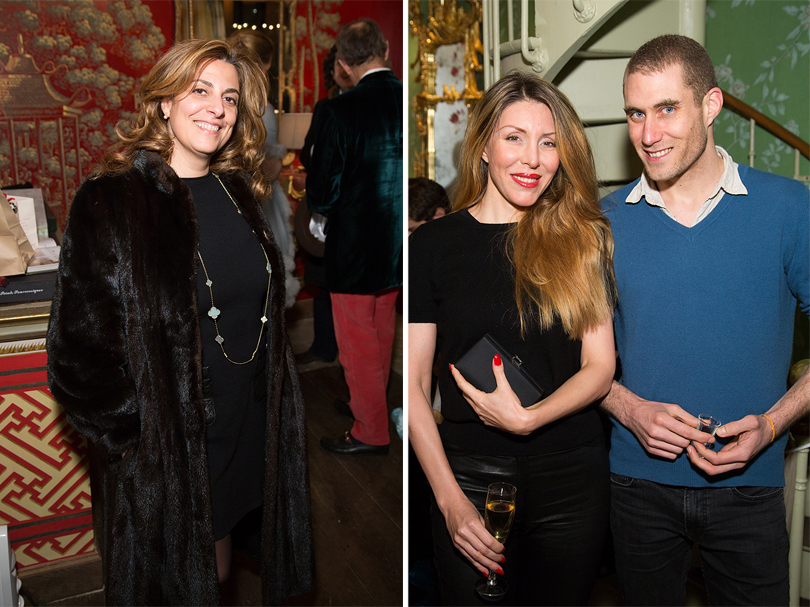 | | |
| --- | --- |
| Monica Thomas (de Gournay) | Daniela de la Gour (designer) & guest |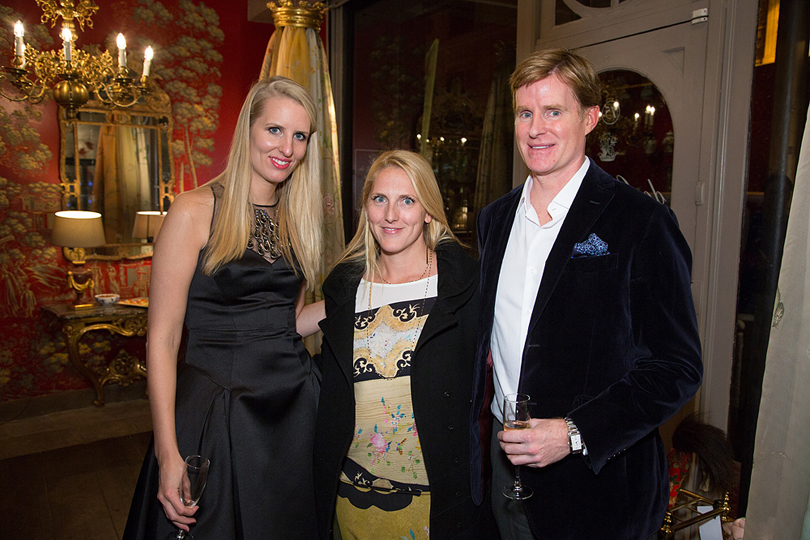 Gwendolyn Raynor (de Gournay New York), Catherine Bennett (Council of Fashion Designers of America) & James Cook (entrepreneur)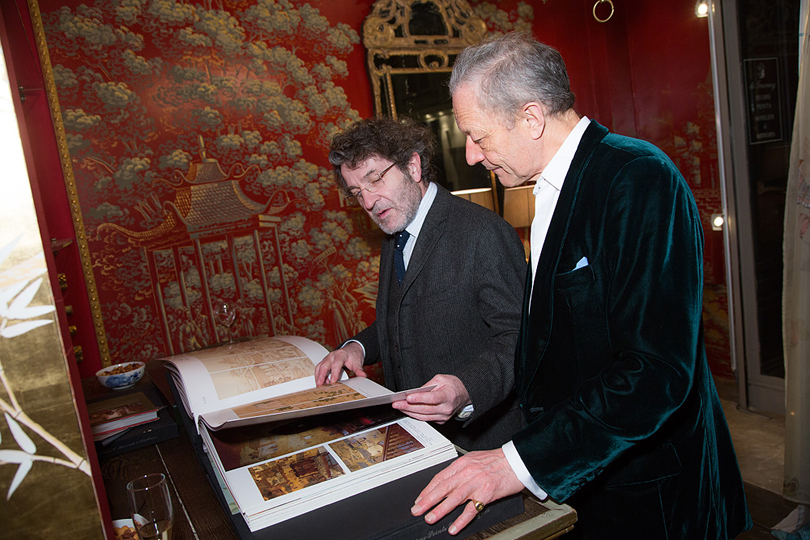 Michel Charriere (Hotel de Gesvres) & Claud Cecil Gurney (de Gournay)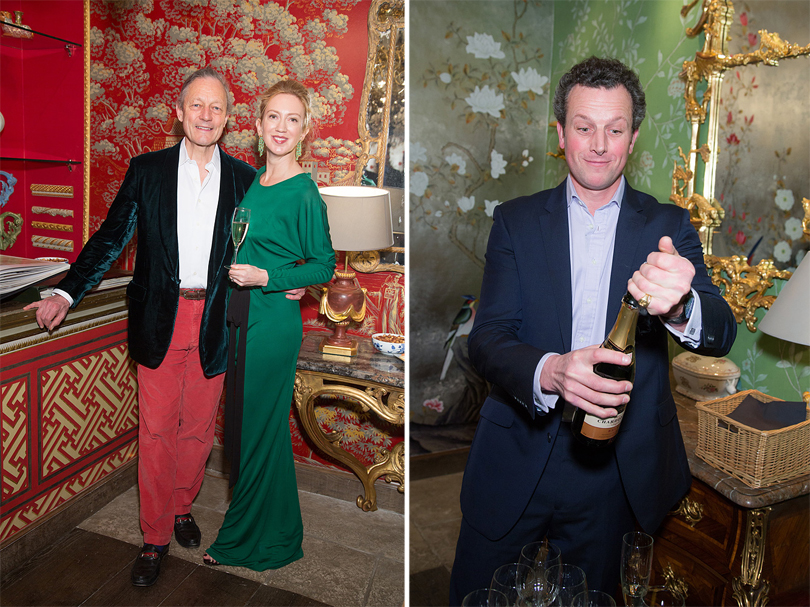 | | |
| --- | --- |
| Claud Cecil Gurney (de Gournay) & Anna Jackson-Stevens | Dominic Evans-Freke (de Gournay) |