Powerful. Exciting. Desirable. Traditionally, none of these adjectives have seen much use in texts written about the Volkswagen Passat. It's very definition of a sensible executive car, after all. There's a new one, by the way. And it's intent on changing a few things.
There have been Passats for as long as I can remember. Which makes sense I suppose, given that it's been around since 1973 which is a full 7 years longer than I've been alive. The first Passat was basically a slightly modified Audi 80, launched came not long after Volkswagen had acquired the brand. Its type number was B1, and Volkswagen would continue platform sharing the Passat with the equivalent size Audi until the B6 started using modified VW Golf underpinnings in 2005.
Not that too many people would have really noticed that particular change, as only the keenest observers would have noticed that the engine in their new Passat was turned 90 degrees compared to the old car.

Speaking of engines, the Passat line has seen its share of interesting engines over the years. Sure, about 99 percent or so will have been shipped with the most efficient (dull!) engine options, but there was a time when VW went positively bonkers and let people order this most sensible of cars with engines like the fabled 2.8 litre VR6 (the sound!) or even the 4 litre W8. Sheer madness, to most people. Never mind company fleet managers. Especially in Europe, the Passat has always been hugely popular as a company car due to its sparse fuel usage, practicality and overall good value. So as far as those people were concerned, the 275 horsepower 8-cylinder option was probably about as useful as a solid rocket booster fitted to a wheelbarrow. Still, the few W8 Passats that were built gained cult status practically instantly. And Volkswagen did sell enough of them to prove to themselves that the odd "W" configuration engines were viable, and they still survive to this very day in cars like the Bentley Continental GT.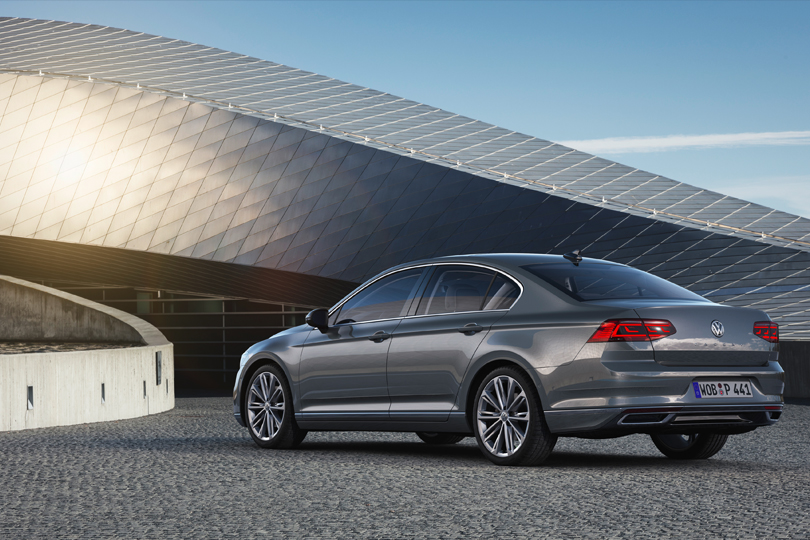 Of course, the car landscape has changed considerably since VW first introduced the Passat. Its own brand portfolio has grown considerably as well. With Skoda and Seat having joined the family, the need to avoid too much market overlap has meant that the VW brand itself has been moving upwards. Not too long ago the Passat would have been going after cars like the Opel Insignia or Ford Mondeo, but with this latest iteration it is setting its sights a little higher. Without ignoring what made it such a volume seller in the professional market, Volkswagen has made the new Passat sufficiently upscale — and technologically advanced — that it's nibbling at the heels of the big three. That's the BMW 3 series, Mercedes C-class and Audi A4, to be clear. While the new Passat is not trying to match those cars tit for tat (that would be cannibalism) it has evolved to a point where it is a genuine alternative in the premium market.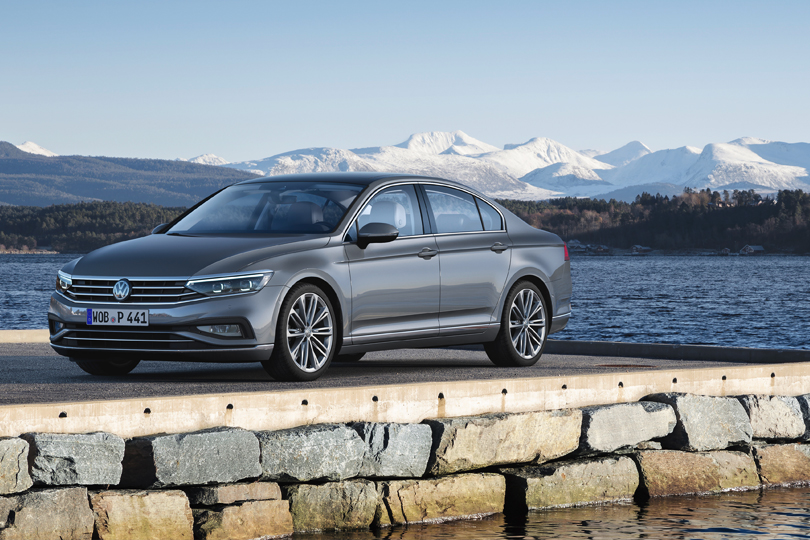 Car manufacturers are companies and any company that stays in business understands that there's no point to sell the exact same thing as your competitors at the same price. That only works for fruit and veg markets. The corner of the car market that the Passat has carved out for itself is all about how much product you get for your Dollar, Euro or Ruble and as such the badge snobbery is kept to a bare minimum. They have, however, written the word "Passat" in the center of the dashboard, so there's that. Still, size and practicality score a lot more points in this universe than the pointless ability to go around corners in a cloud of tire smoke. And lots of people spend lots of time in their Passat every day, so technology has come to play a big part as well. The new Passat comes with the latest driver aids and assists and the infotainment system leaves nothing to be desired either. Because it makes sense.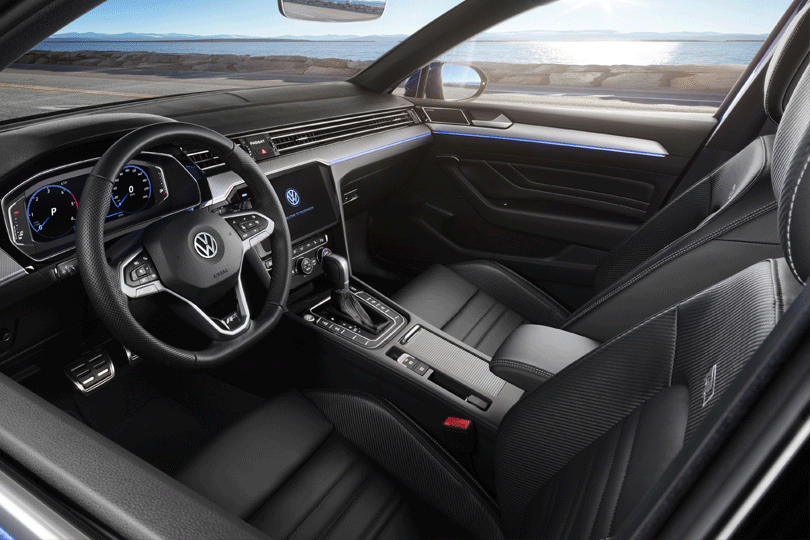 The new car makes so much sense in fact that it doesn't even have any crazy engine choices. Four cylinders and 2 litres of displacement is as big as things get these days, though turbocharging can pump up the power figures to very healthy levels. The range-topping 270 horsepower version would probably make mincemeat of the old W8 in a drag race. Even the relatively tiny 1.5 litre turbocharged engine won't be exactly slow with its 150 horsepower. Or you could have the all new TDI "EVO" engine of the same power. There's also a plug-in hybrid "GTE" version which combines yet another small turbocharged engine, 1.4 litres in this case, with electric motors and batteries to give a combined power output of 215 horsepower. And because it comes with a pretty sizeable battery pack, the GTE also has a good 50 kilometers purely electric driving range.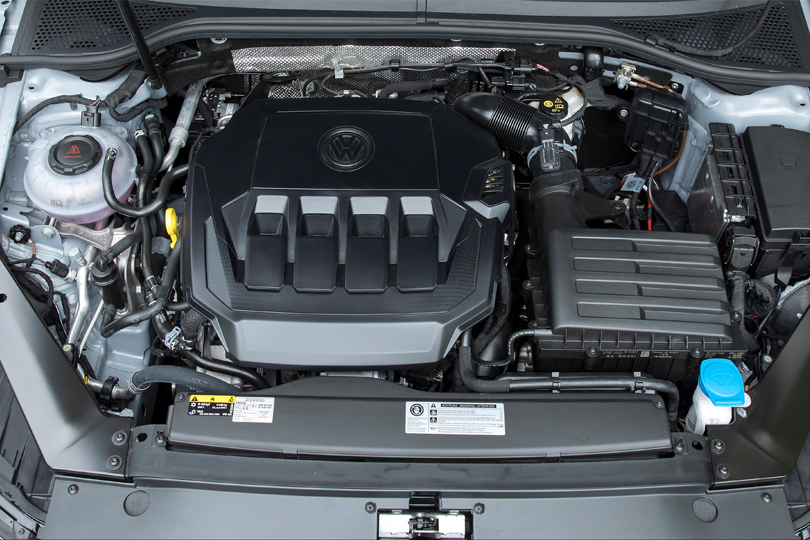 As far as the driving experience goes, there aren't any real surprises to speak of. The Passat is quite softly damped, which means it will eat up the miles very comfortably and never invites you to drive particularly spiritedly. It will happily to cruise at very high speeds though, because Autobahn. Speaking of which, the optional "Travel Assist" feature is an upgrade on the previous adaptive cruise control and it reads signs, reacts to traffic and keeps you in your lane at speeds of up to 210 kilometers per hour. Which seems like a genuinely impressive feat to me. And for when the boredom of life on the road becomes a bit much, you can have a chat with your car as it will (should) respond to your commands if you greet it with "Hello Volkswagen" first. I couldn't immediately find out if you can change the default greeting — I think if I got a new Passat I'd be inclined to call it Desmond or something. Seems less formal.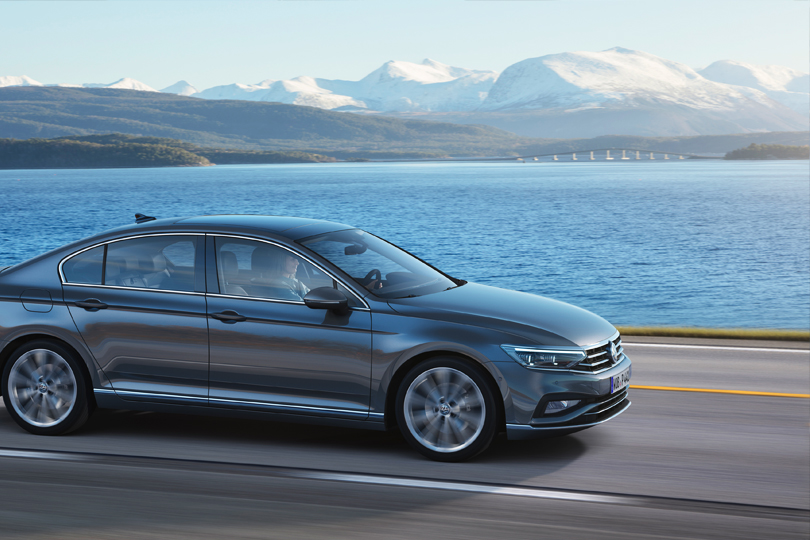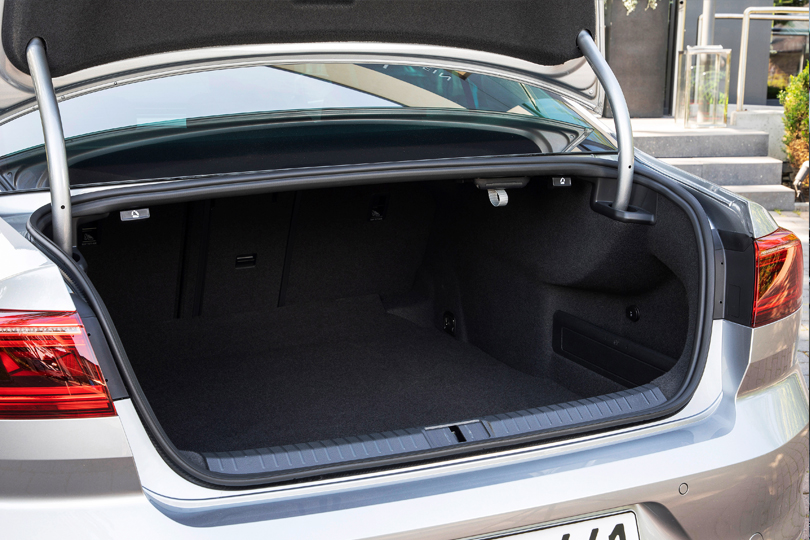 On the outside, I like the freshness of the design quite a lot and it looks the part for a premium car. IQ.Light LED Matrix headlights, first seen on the latest Toareg, are now also a feature on the Passat. But it's fair to say that there are no particularly bold styling choices in sight, just like you wouldn't expect a bank clerk to rock a mohawk. It's all very dignified. It's a similar story inside the car but the digital dashboard and large high-res infotainment screen give the car a very modern vibe. And of course it feels very solidly put together. Quality is the word that I can't avoid using here I suppose. I also like the fact that there are still some analog buttons used for functions that are simply served better the old fashioned way like the temperature and fan controls for example. You don't necessarily want to go digging through sub-menus on a touchscreen every time you want to make a small change to the climate controls or fire up the seat heating.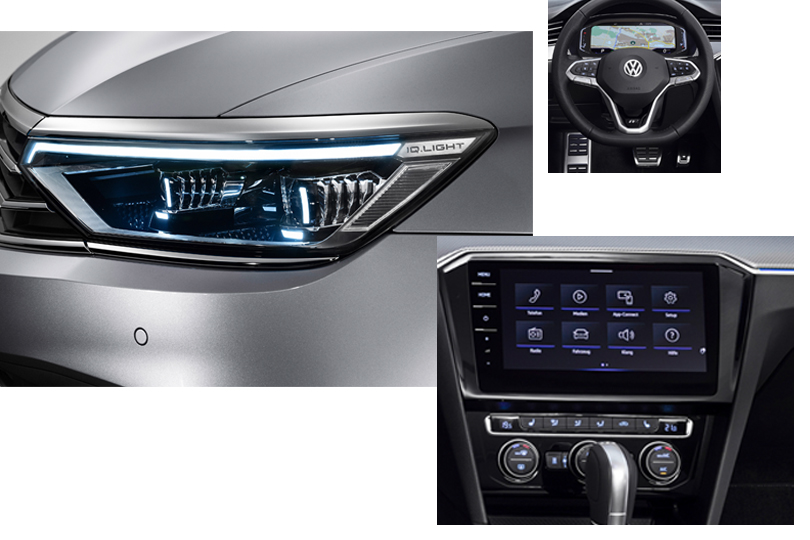 Summing up a car that is as unpretentious as the Passat is surprisingly difficult. The car is great at what it does, which is why it sells in stupendous numbers, but we can hardly pretend that it lends itself to sexy reviews particularly well. I guess the main thing to take away here is that Volkswagen is really blurring the lines between the mid-range and premium markets with the Passat. It doesn't entirely fit in either segment, but it blends the elements that *should* matter the most to the largest amount of real world buyers. Which of course is hardly a shocker if you translate the German word "Volkswagen" into your own language. Even so, if you've never given the Passat a close look before, I suspect this latest one may well surprise you.