All good things must come to an end.
And the best time to end Top Gear was probably right after Jeremy Clarkson got fired from the show. But, as it usually goes with things that make a lot of money, that wasn't the end of the story.
Of course when we want to tell a story, it's best to start at the very beginning. For a very long time, decades in fact, Top Gear was a pretty dull and uninspiring 30-minute car show which ran for 21 uneventful years until the BBC eventually canceled it. Some of its former presenters moved to a competing channel, ITV at that point, and created a similar show called Fifth Gear. Obviously, this was in a time when most cars had 5-speed gearboxes. Just in case you're wondering what makes 5th gear so special in an era of 7 and 8-speed gearboxes. Anyway, the BBC apparently didn't like the fact that its car show had been taken over by a rival network and decided to bring back Top Gear in a bigger and more entertaining format.
Unsurprisingly, they turned to old Top Gear's most entertaining presenter Jeremy Clarkson to host the show. Together with former school friend Andy Wilson, who became Top Gear's executive producer, they almost single-handedly created the most popular car show the world has ever seen. The TV rights were sold to more than a hundred countries, and thanks to an enormous production budget Top Gear could do the silliest (but very entertaining) things from turning a car into a rocket to crossing the English Channel with a floating Toyota pick-up truck. It was all jolly interesting to watch, and the natural chemistry between hosts Clarkson, James May and Richard Hammond was the perfect recipe for an hour's worth of car-based entertainment on Sunday night.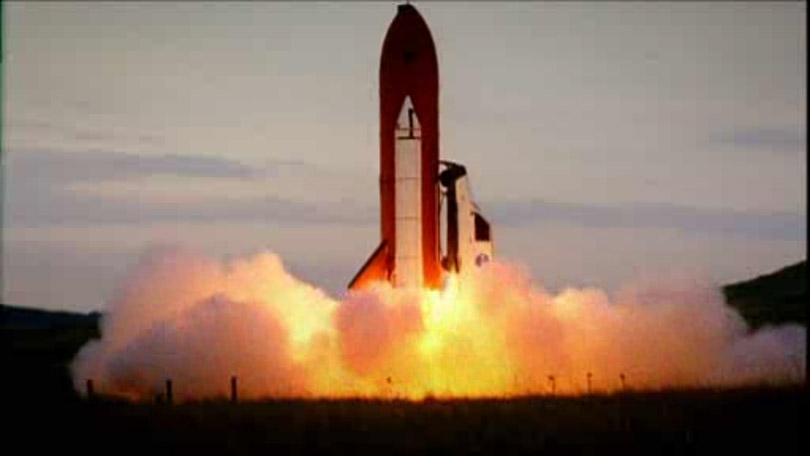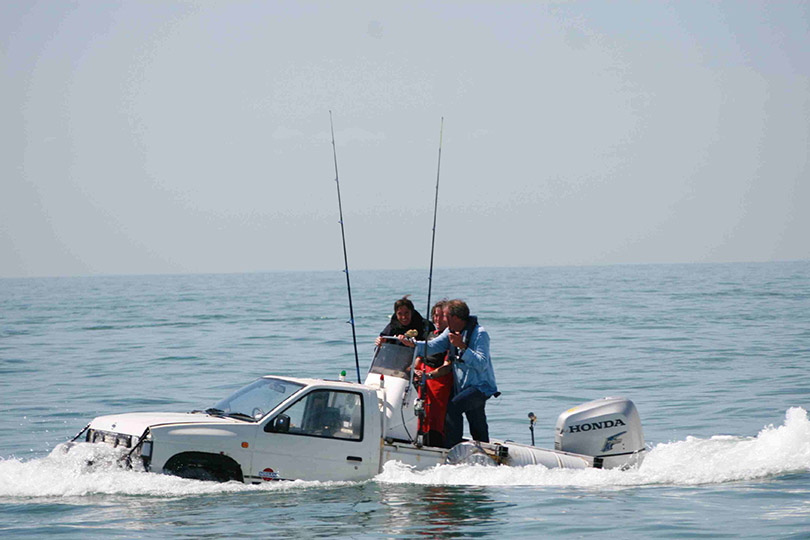 I say entertainment, because the show really became more about 3 middle aged blokes and their interactions rather than about cars. Of course cars were used for the show, preferably those of the very fast and very loud variety, but genuine road tests became a very rare thing. Rather than talk about cars, Top Gear became a comedy program involving cars. And it was great at doing that, even when the format became rather predictable after many years of use.
While Top Gear was turning into comedy entertainment, another thing happened which we all know as the internet. And as the internet changed journalism forever, it changed the way people learn about the latest cars. Not that long ago, most of us had to make do with seeing a few pictures of a nice car in a weekly car magazine of the paper variety. You had to rely on the writer's linguistic talents to have any idea of what the car sounded like and how it drove. Fast forward to 2016 and we're all busy watching car porn on YouTube. Videos of newly launched cars are uploaded almost as soon as the GoPro cameras are turned off. Televised car shows which are filmed weeks or even months in advance are always going to be hopelessly behind online publications. After I've watched 3 different journalists on YouTube drive the same car sideways in a big cloud of smoke on the same racetrack, I don't really need to see it again two or three months later.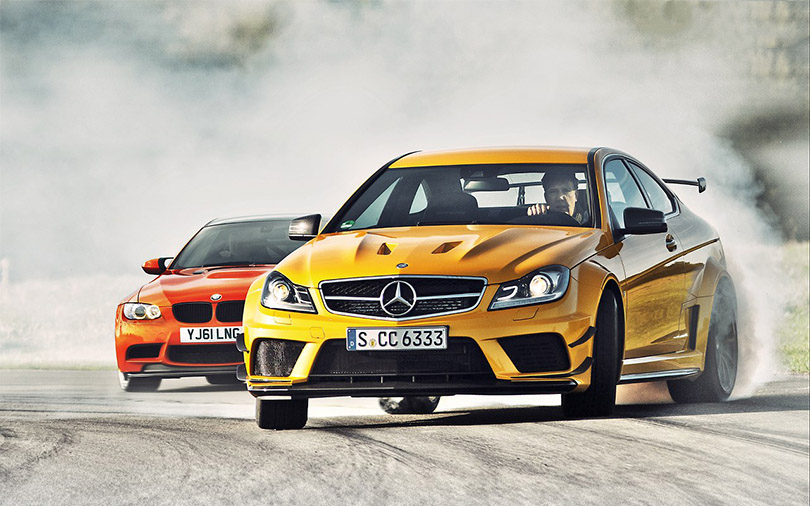 The end result of this technological revolution is that virtually all major car publication now create high quality digital videos which are free to watch online. This has propelled some of them, most notably English journalist Chris Harris, to «legendary» internet status. One car, one driver and one cameraman was all it took to become one of the most watched car reviewers on the planet. Of course Chris has a bit of a habit to destroy a car's rear tires in spectacular fashion, a talent which is highly appreciated by the average YouTube viewer. But seeing a «regular bloke» like Chris talk about cars in a way that we can all understand, and as a mostly independent reviewer, brought an authenticity to the medium which large scale productions often lacked.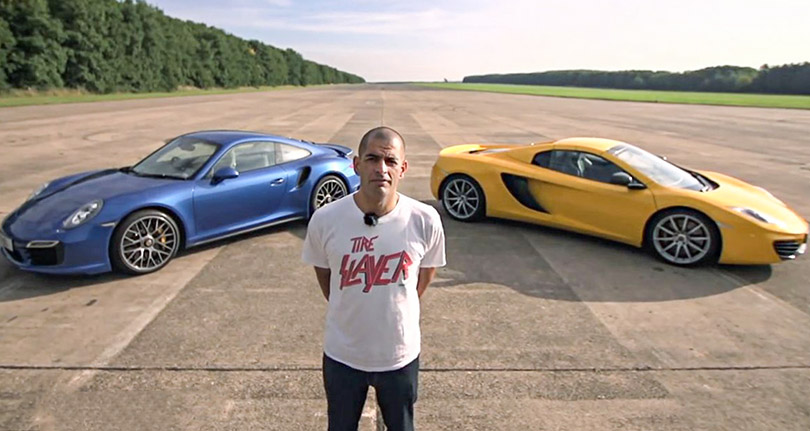 Chris Harris is an internet celebrity when it comes to car videos
Top Gear was still pretty entertaining to watch, as the high production value gave us some glorious looking shots of cars, and the comedy value of Clarkson and Co. failing at yet another silly challenge was still better to watch than most other stuff on TV. Yes it was predictable, and people would complain endlessly on internet forums afterwards, but the fact of the matter is that we still watched it. To understand how it all fell apart it's necessary to point out that Clarkson had long been a thorn in the side of BBC's bosses by continually failing at political correctness and even started the odd diplomatic row with a number of different countries. The BBC is a publicly funded channel, so it can't really get away with insulting random groups of people on a nearly weekly basis. Whilst being on his final warning, Clarkson went and punched a Top Gear producer when he learned that he couldn't get a steak dinner after a long day of shooting. I must admit that I get terribly irritable when I'm hungry as well, but the kind of workplace violence that sees an employee sent to hospital is still generally frowned upon. The BBC had no choice but to fire Clarkson, although technically they simply did not renew his contract when it finished.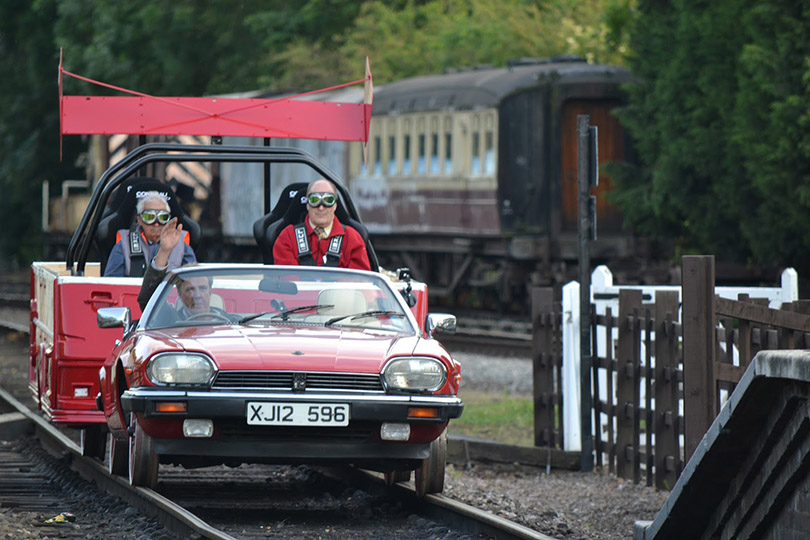 For most ordinary TV shows this would have been the end of the line. But when we're talking about a car show which' earnings rivaled the GDP of a small country, rather than being canceled it turns out you suddenly get two car shows instead of one. The BBC went and found some new presenters, and the old presenters took most of the production team with them to make their own new car show. Because we live in an age of lawyers and contract clauses, the old crew couldn't simply go to another TV station. Instead, the former Top Gear trio turned to giant internet firm Amazon which owns a streaming service called Prime. If you've ever watched the hit series «House of Cards» with Kevin Spacey, that's another show produced by by Amazon. The internet's assault on television continues.
There are several reasons why I believe that both new shows will probably fail to re-create Top Gear's former glory. The BBC will fail because it is very unlikely that the new show will re-create the chemistry and friendship between presenters that made the old show fun to watch. They lost most of the old creative staff when former Executive producer Andy Wilman left and took the team with him. The BBC has hired Chris Evans to be the main host, and Evans is a bloke whom even the English find terribly annoying. Perhaps not quite as annoying as Eddie Jordan, but he's part of the new cast as well so…that's not going to help. The former owner of the Jordan F1 team was the least liked commentator on the BBC's Formula 1 broadcasts, but maybe he still had a contract or something. Difficult to think of another reason why they'd use him otherwise.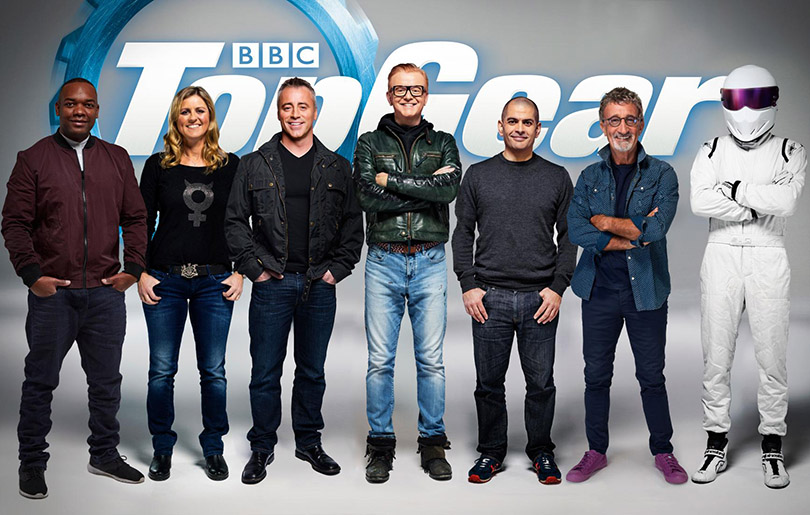 Worst of all though, I believe the BBC went wrong when they chose a team of seven people to replace four. Too many chefs really do spoil the broth. In their eagerness to hire all the talent they could find they also ended up with former «Friends» star Matt LeBlanc and Queen of the Nurburgring Sabine Schmitz as co-hosts. Infusing a car show which was built on a quintessential English sense of humour with American and German presenters strikes me as a bit odd. Racing drivers are also notoriously bad actors, and actors aren't usually good racing drivers. I've seen Sabine Schmitz on various car shows over the years, and I just don't think her acting-driving is that nice to watch. If you want to watch a great video with Sabine Schmitz, you should watch her overtake an entire field of cars on the Nurburgring in her Porsche 911 race car. That's the real Sabine, and she's great to watch. When she's overacting and screaming at things on TV however, I'd rather watch something else.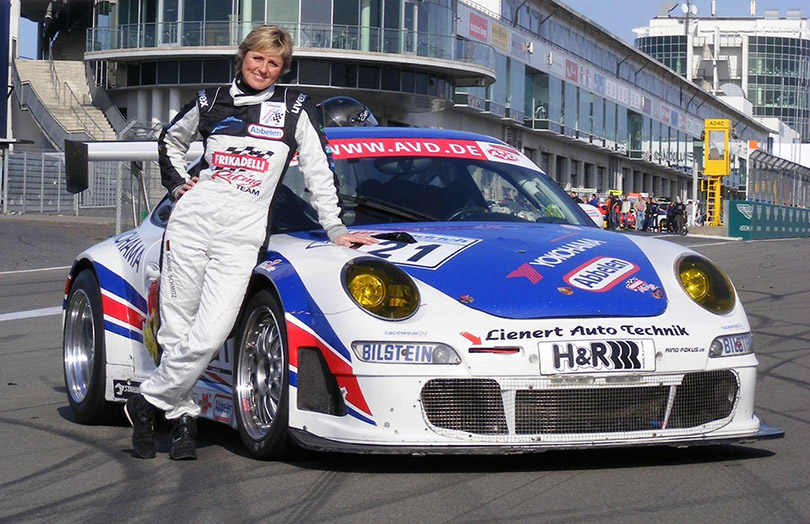 They did also hire the aforementioned internet legend Chris Harris, who should be fun to watch, even though I've started to suspect from his material that he might be starting to take himself a bit too seriously. In any case, he has nothing to lose by giving Top Gear a try. If it doesn't work out, the internet will happily welcome him back. Virtually unknown journalist Rory Reid completes the new Top Gear team, but at this point it's difficult to imagine all these people working together harmoniously. Very little is known about Rory, his most obvious feature appears to be that he isn't white like the other six presenters. But the fact that nobody knows him is probably a good thing in this case, as we don't know what to expect. When old-new Top Gear (this is getting confusing) hired James May and Richard Hammond nobody really knew them, either.
But by far the most worrying aspect of the newest Top Gear is that the show appears set to keep most of the elements that we were already tired of. The anonymous racing driver in a white suit, «The Stig», for one thing. Not to mention the «star in a reasonably priced car» segment which was utterly boring to watch nine times out of ten. A preview of the new show was released by the BBC a few days ago, which confirmed fears that they're trying to do exactly the same thing as before just with different people. I think it's fair to say that after watching a decade of scripted «accidents» and various humorous plot lines all the best ideas were used a long time ago. Even the best TV shows become predictable if they run long enough, and Top Gear passed that mark quite some time ago.
That doesn't necessarily mean that Clarkson, Hammond and May will fare much better, whatever their new show will be called. While their adventures could well be hilarious to watch on occasion, they'll have to come up with some new things to make it worth watching as most people aren't going to pay the big subscription free for Amazon Prime to see the same thing all over again. They do have most of the old creative team, but they were struggling for new ideas already long before Clarkson got fired. We can only hope that the move from TV to internet has stirred their creative juices.
Whatever happens, it's safe to say that an era has ended and a new one is starting. Whether this new age will be kind to either Top Gear or the rebels formerly known as Top Gear remains to be seen. Sometimes, one plus one does not equal two. In this case, it may not even equal one. Only the future will tell. Of course, we will be watching. What else would we do?