Concept car,
which didn't leave anybody indifferent.
At the Geneva Motor Show this week, Maserati surprised friend and foe with its «Alfieri» concept car. Alfieri Maserati was the most prominent of three brothers and the man who created the brand precisely 100 years ago this year, in case you didn't know.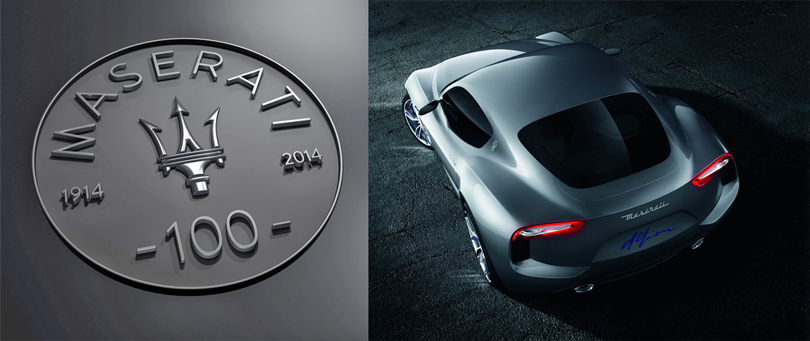 Maserati tells us this car is just an idea they've been kicking around the office, but you don't usually name a car after your founder to celebrate a centennial unless you plan to actually build it. So far it hasn't been confirmed, but I would expect a car very much like this one to show up somewhere in 2016 or so. I certainly hope they do build it, I mean, just look at it.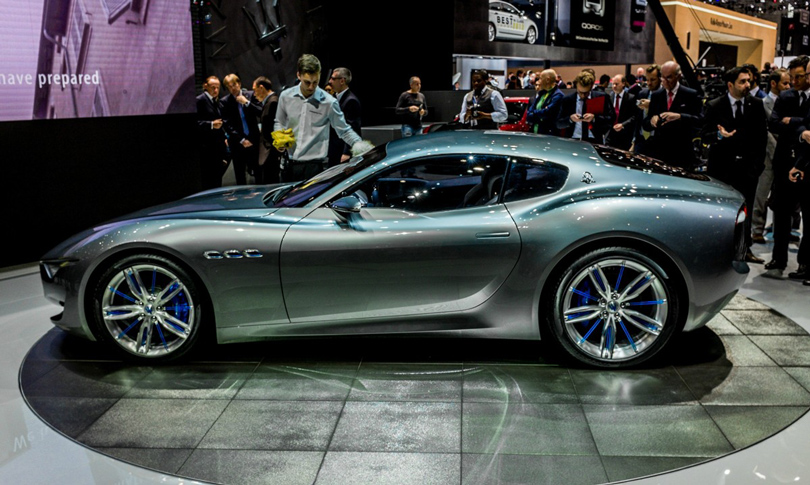 I'd really love to see an amazing car with the Maserati badge. It's such an iconic brand which has struggled in the more recent past to build exciting cars. Or cars that worked for that matter, particularly in the 80s. Fortunately ever since they became owned by Fiat things have been improving massively, and the use of some Ferrari engines certainly didn't hurt.
The man responsible for drawing the Alfieri is Lorenzo Ramaciotti, who says he found inspiration in the Maserati A6GCS from the 1950s. When it comes to naming cars, it's clear Maserati has improved considerably over time. It's worth noting that the A6 was a light and nimble little car with not too much horsepower — of course in the 1950s its 170hp engine was considered really rather powerful. Not much is known about the engine in the Alfieri, most likely we should be thinking along the lines of V6 and V8 turbocharged engines as are currently found in the Maserati Ghibli. It's not going to have Veyron levels of power, but that would ruin the car anyway. A car like this needs just the right amount of power not to spoil the overall balance. Something like 400 horsepower could do well.
This concept could well be Maserati's competitor to the Jaguar F-type. It has the same stunning looks, a legendary badge and should sound amazing as well of course. That that we've actually heard it, but assuming an Italian sportscar will sound great is a bit like assuming snow at the North Pole. It's a safe bet. Get to work Maserati, the world needs this car.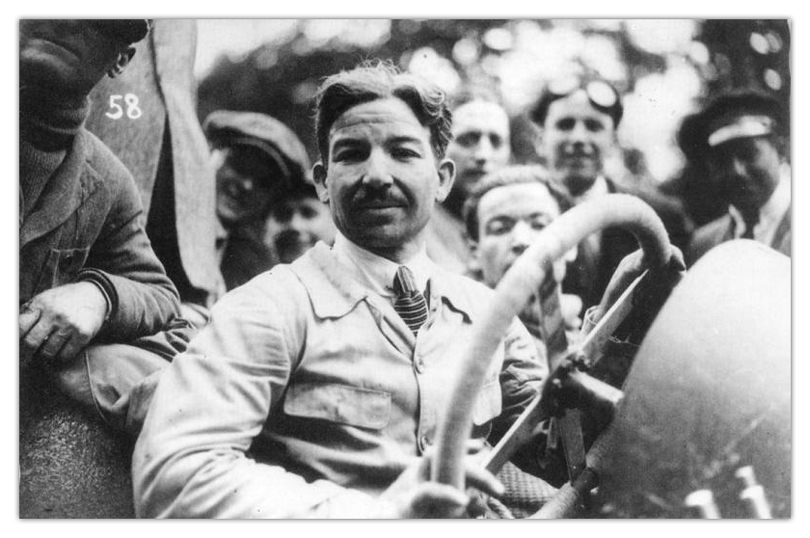 Brand founder Alfieri Maserati