The Formula One Grand Prix is taking place this weekend in Sochi, which was as good of an excuse as any to sign up for a chat with one Valtteri Bottas of the Mercedes-AMG Petronas Motorsport team. Having long team names is something of a Formula One tradition, in case you were wondering.
Just in any case you haven't paid attention to the whole F1 thing, the works Mercedes team (for short) has basically dominated the sport for years now. They've won both the drivers and constructors championships for the past five years. And they very much look like winning it this year, too. They've got two star drivers in Lewis Hamilton and Valtteri Bottas, which makes sense because everyone wants to drive the best car on the grid anyway. I got to talk to Valtteri a couple of days ago, and this is what he had to say.
Jan Coomans: Being an F1 driver looks like a lot of fun from the outside, but how much work goes into it outside of the race weekends?
Valtteri Bottas: Yeah there is a lot to do actually. Sometimes I visit the factory, if not then we do skype calls. We need to stay fit so we train every day as well. Every race weekend takes a lot of planning from all sides and then when we get to the track we as drivers are busy basically from Friday morning all the way to Sunday evening. There isn't much time off during the season for sure.
— Finnish drivers are often disproportionately represented in motorsports if you take into account how small the population of Finland is, why do you think that is?
— Yeah that's a good question. I suppose the Finnish mentality is just suited for racing. And we have so many racing heroes in our past, for example me as a kid was so looking up to these former world champions that I wanted to do the same thing. Racing is almost like a national sport in Finland at this point.
— Finland also has a lot of rally drivers, I suppose because your country is full of perfect roads for it, which do you think is more difficult to master? Rally or open wheel racing?
— Difficult to say, because for both sports you need to start at a very young age and you need to commit fully to one of them. I think they are both equally tough if you want to be the best. It's really hard to switch between these two as they are so different too. If you're a rally driver you'd find it difficult to drive in Formula one and vice versa.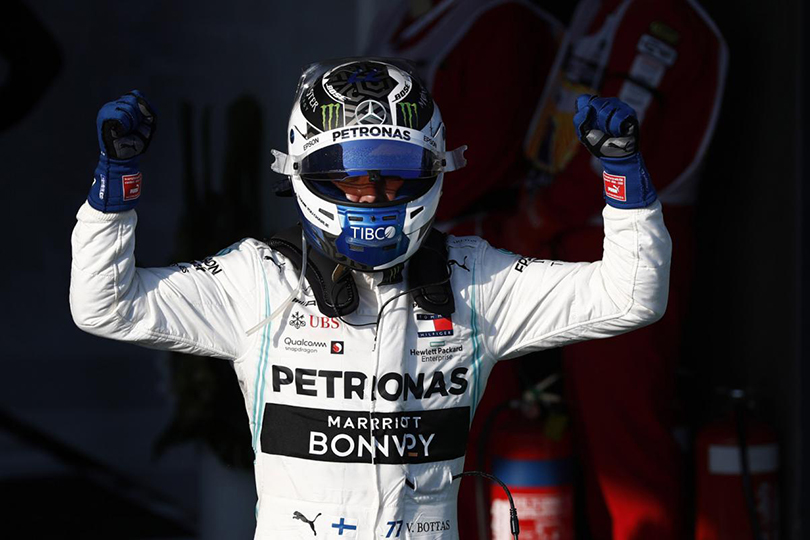 — What are the best and worst parts of being an F1 driver?
— The best part for sure is that we get to drive the Formula one cars. These are the best and fastest cars on the planet, and to drive them is incredible. For me I suppose the worst part is that it's difficult to stay anonymous. No matter where I go people can recognize me and that's not something I enjoy very much.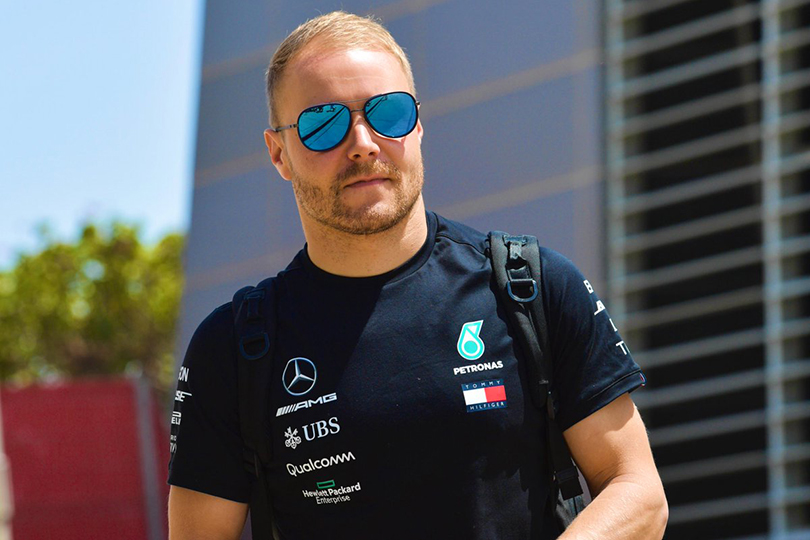 — How do you deal with sometimes flying between very different time zones in between races, given how important it is in your line of work to be 100 percent fit and concentrated?
— It's all about planning really. Both with our fitness coaches and the people who arrange the flights. We try to find the best flight times to minimize the disruption to our bodies. For example, the previous race in Signapore was scheduled to run in the evening local time. So for that one we keep our bodies on European time, ignoring when it gets light and when it gets dark.
— You started your F1 career with Williams, an independent team, and then moved to Mercedes which are a juggernaut. What's the biggest difference between these two worlds, outside of budgets obviously?
— Yeah the size, definitely. The works Mercedes-AMG Petronas Motorsport team just has so many more resources, so many more people. Outside of that of course there is a very different mentality in a team that has been winning so much compared to a team that has been struggling for years.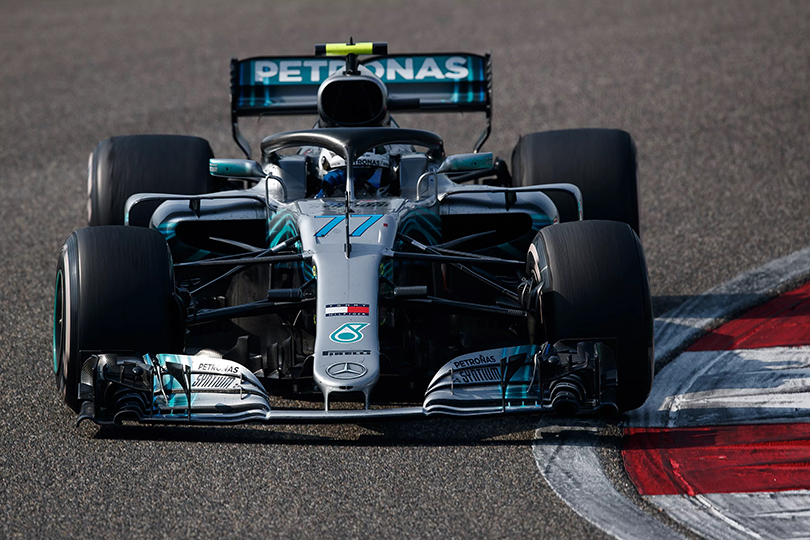 — Mercedes has been on a very long winning streak as a team, how do you think they stay so motivated to stay on top after so much success?
— I think what's most important for us is to set our own targets. Every other team in F1 has the same target and that is to beat us. So we need to set our own targets to make sure we stay on top. This is a team sport so it's not just about how well the guys in the factory are working, you also need the strategy team to be doing a perfect job as well as the mechanics who do the pit stops. When you get used to winning and success you want to stay on top, and that positive energy drives you forward.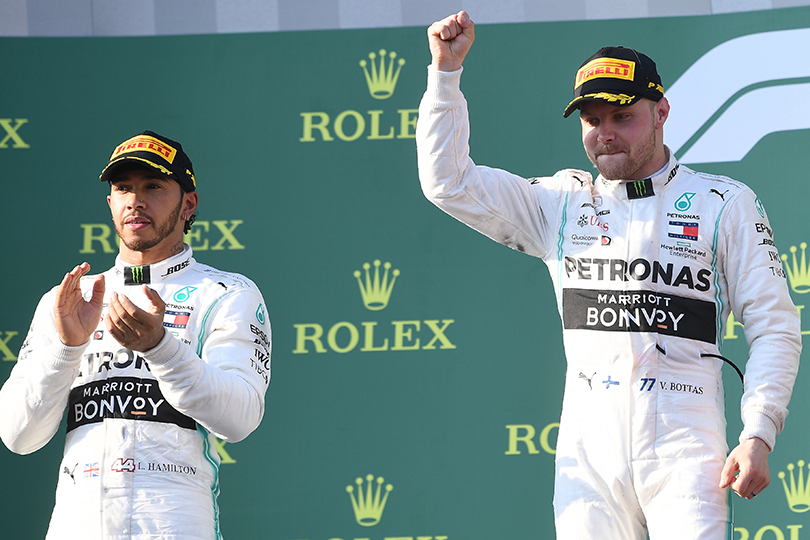 — The Sochi F1 track seems to be a venue where you've done very well in the past. Any ideas what makes this track so suited to your driving?
— I don't know, it's a strange thing. From the first time I visited this track I right away found a rhythm, which is the most important. And every time I go there I'm still finding new things that allow me to go a bit quicker. It's hard to explain why some tracks just naturally suit a driver better than others, but Sochi suits me so I'm happy to go back there soon.
— Have you ever visited any other parts of Russia like Moscow or St. Petersburg?
— No, never actually. But I hope I will soon.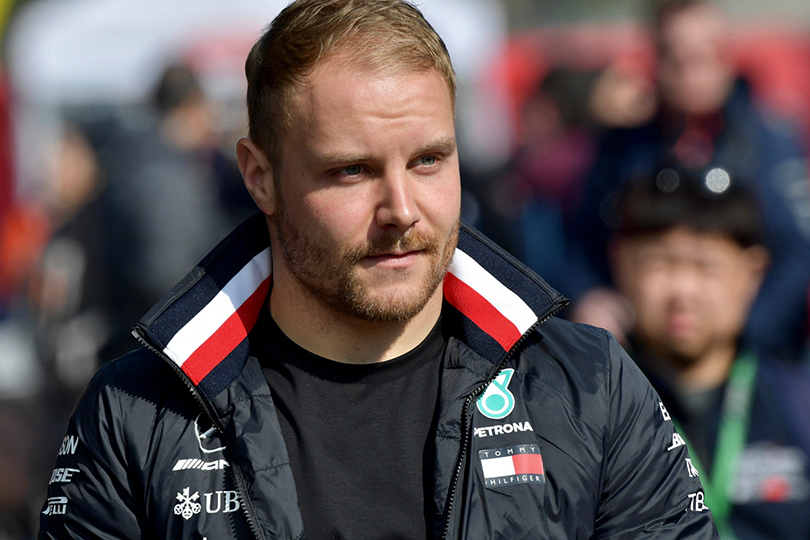 — If my memory serves me right, the IWC Schaffhausen watch brand has been a sponsor of Mercedes-AMG Petronas Motorsport ever since they returned to the sport, even before they started winning. What do you think makes this brand such a good match with the team?
— You're right it's been a very long time, I think that it's a perfect match considering that our sport is all about precision and high tech, using new materials. And of course our whole sport is ruled by time, it is all that matters. If you are 0.001 second faster then you win. And you see all these elements in IWC's watches. Plus, watchmaking is an art just like building a fast F1 car is an art as well.
— Thank you very much and good luck this weekend!