Sean Connery has played in 93 movies.
But ask anyone and they'll probably remember him for the character of James Bond and not any of the 85 other movies he starred in. Sylvester Stallone will always be about Rocky, even if they might not have been his best movies. You get the idea.
That made me wonder, if you had to pick one defining car of each and every car brand, what would it be? We're looking for the Mona Lisa in their history. The model that new ones are still compared to no matter how much better and more advanced they are now. That's not to say that every car enthusiast will agree, but that's part of the fun.
To start off with the «big three» from Germany we have Audi, BMW and Mercedes. Putting them in alphabetical order somehow feels appropriate.
The car that defines modern-era Audi is without doubt the Quattro from 1980. Its performance and motorsport success changed Audi's image from «boringly conservative» to «Vorsprung durch technik». Advancement through technology. And even though technologically the «UrQuattro» has been left far behind over the past 30 years, it's still the granddaddy of all Audis today. It can even claim it inspired many rival manufacturers to pursue all-wheel-drive technology of their own.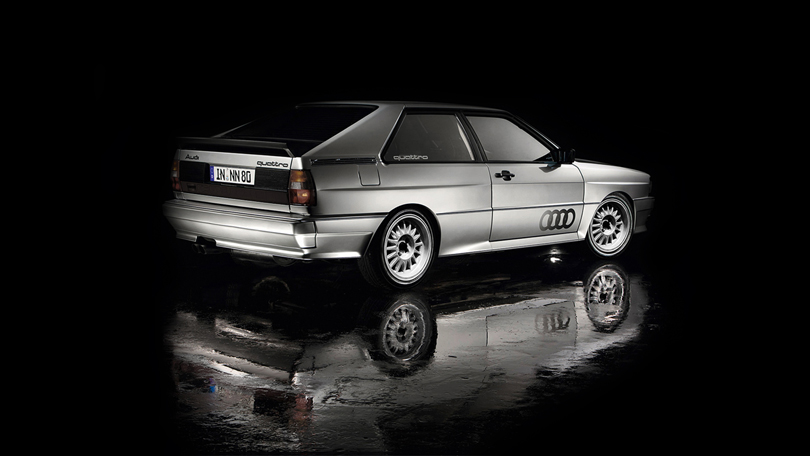 Coming to BMW, the choice is a bit more difficult. But for me, it has to be the original E30 M3 from 1985. This was a wolf who didn't bother to dress as a sheep. It had such speed and handling that it dominated racing in Europe both on smooth racetracks and forest rally stages. Sure, it was not quite as epic as the M1 they had made a few years earlier, but that was a supercar they only built for racing. The E30 M3 was a production car that you could dream to actually own, and it used the traditional BMW ingredients: a fantastic engine and very sporty chassis settings.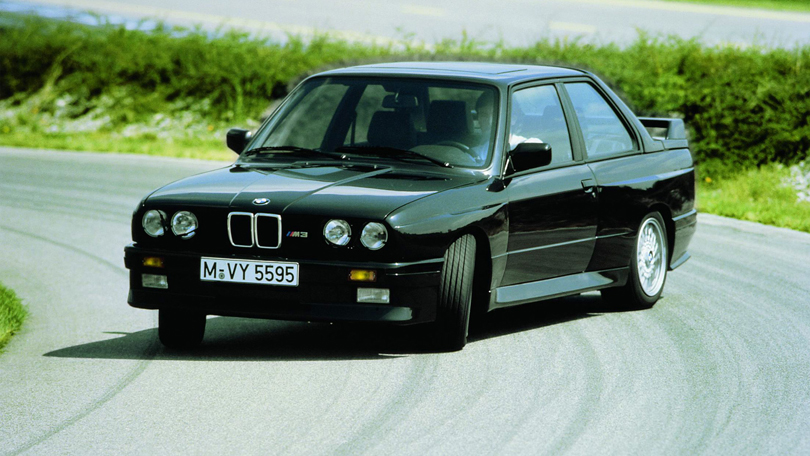 For Mercedes we go a bit further back, all the way to 1954 when they introduced the 300SL «Gullwing». Although it was the first production car to feature fuel injection and could boast to have the highest top speed of any car in the world, what we really remember it for now is how very pretty it was. And how it had very silly but very cool doors that made it look somewhat like a seagull in flight — hence the nickname. It must have been quite a sight in 1954.
Mercedes today still build fast, sleek and luxurious GT cars that take cues from the epic 300SL.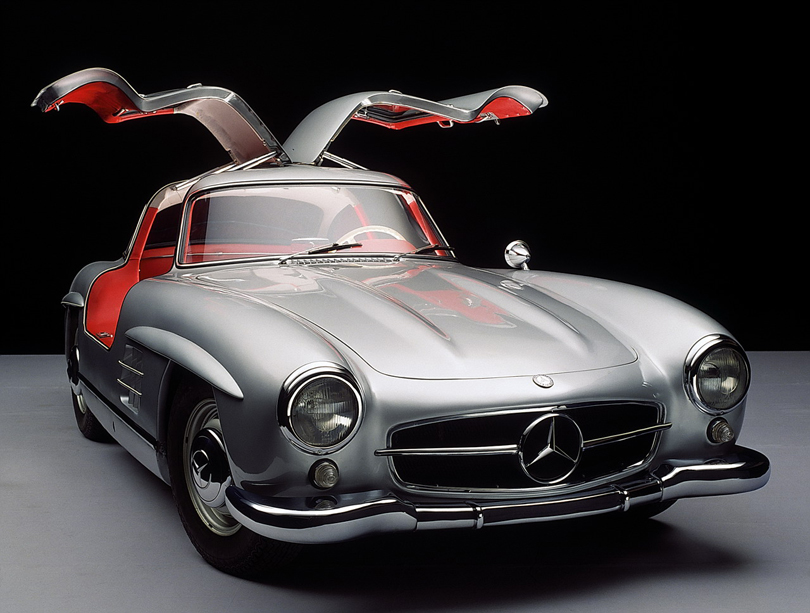 Moving on across the Channel we have Jaguar. This is a company that takes pride in being quintessentially British, and has made many gorgeous cars in its long and rich history. But when pressed, you can only choose 1 really: the E-type.
Enzo Ferrari called it «the most beautiful car ever made» and he should know. It was fast, very fast by 1960s standards and presumably every designer working at Jaguar has several pictures of it hanging in their office to serve as a source for inspiration.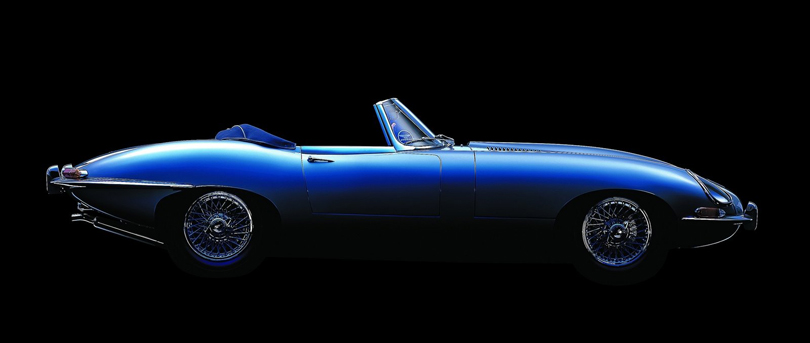 Now at this point I could bring up Italian supercars like Ferraris. But I'm not going to. It's too much like arguing over which of Michelangelo's works is best. There are too many great cars to choose from. There's the 250 GTO, 365 GTB, the 206 Dino, F40… before long I will have mentioned half the cars they ever made. It would be easier to point out the worst cars they ever made. * cough * Mondial * cough *
Brands like Ferrari, Lamborghini and others are in the business of only making legendary cars that most of us can only dream about. It's only really news when they fail at their job, because usually they succeed.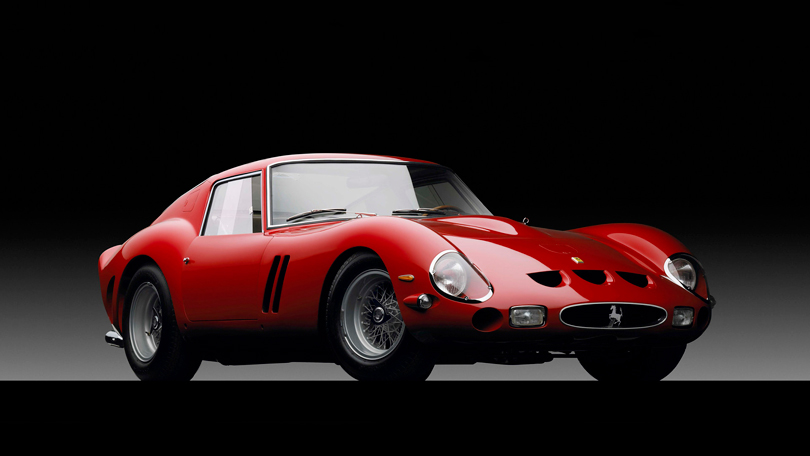 Staying in Italy, there's some sad stories as well. Lancia, maker of the amazing Delta rally car, has not made anything exciting for quite a while now. How different things were in 1985 when they were competing with insane Group B rally cars packing more than 500 horsepower and 4 wheel drive. They are currently selling slightly altered versions of Chrysler models which can only be described as sad.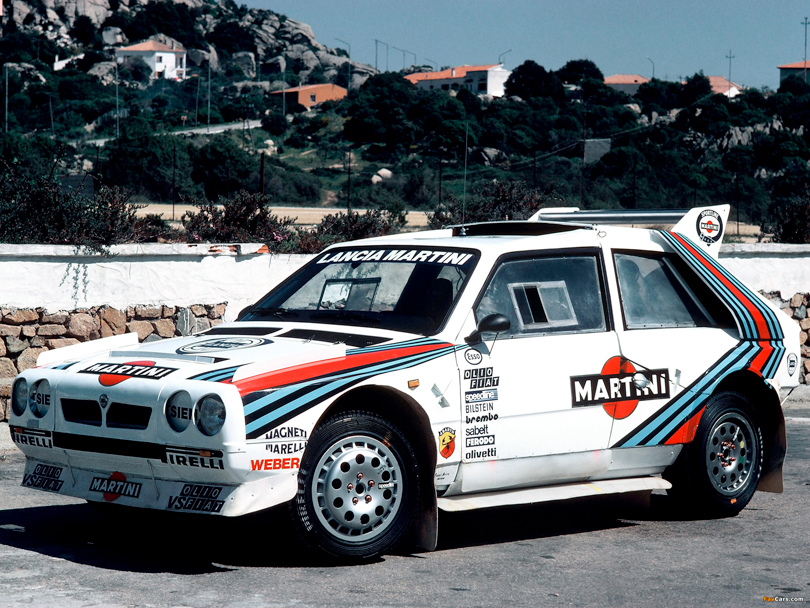 I could go on for a while, but there is no point in going on about how the best cars are behind us. We will be able to buy fossil fuels for a very long time to come, and great cars are still being built today. It is simply worth remembering the cars that are still inspirational today. Modern technology can be applied to make old concepts better and better with each new generation.
In any case, those of us who love cars will always have particular cars that are close to our hearts, even if they are absolutely rubbish compared to the modern equivalent. Passion is not about facts and figures, but it's about the things you cannot quite put your finger on. I for example am not ashamed to admit that the automotive love of my life is a 1995 Volvo 850 with a silly big turbocharger on it. I miss it greatly, no matter how inferior it was technically to cars I owned afterward.
With cars, it turns out there are no right or wrong answers. You either love them or you don't.