I must admit that when I first laid my eyes on the prototype of what would become the Maserati Levante, I wasn't exactly blown away. I may even have been slightly rude about it, come to think of it, as I wasn't sure the world needed yet another iconic brand making an SUV. But now that it's a real car, on a real street, how does it look?
Pretty much everyone who is into cars probably has a soft spot for Maserati somewhere in their hearts, even if they don't realize it. They have one of the best brand logos in the entire automotive industry as well I think, in fact their trident logo is based on the Fountain of Neptune statue in Bologna, Italy, where Maserati was originally founded. Their headquarters later moved to Modena when the company was sold to the Orsi family, the first of quite a few times that Maserati changed ownership. Citroen, De Tomaso and finally FIAT have all been proud owners of the brand since then. But most importantly, Maserati survived the dark ages and is now doing better than ever before in no small part thanks to the new Levante which is a genuine sales success for this relatively small company.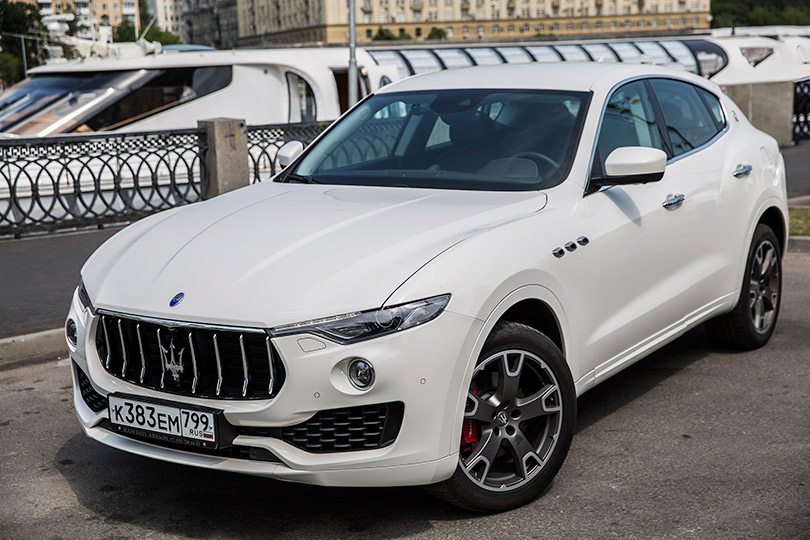 When you think about it, there aren't actually too many car companies these days that don't sell SUVs. Maserati's sister company Ferrari would be one, but then they've already admitted that they're working on one so it's only a matter of time before we can scratch Maranello off that short list. Lamborghini has already launched theirs, as has Rolls-Royce. McLaren and Bugatti don't — and probably won't — have any, but then the Levante isn't really competing in the super luxury segment of the car market anyway. It's designed, and priced, to take on the much bigger premium car market where the Germans, and perhaps the Japanese, reign supreme.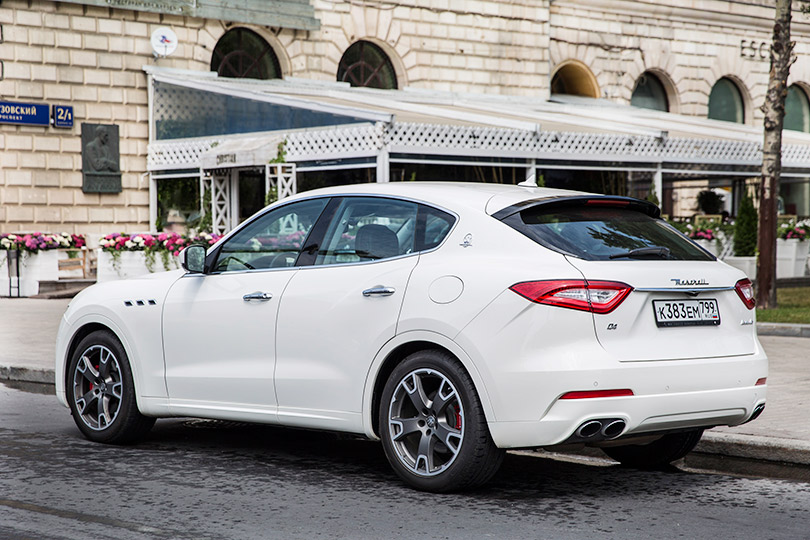 I suppose what confused me initially about the Levante is that the way the car is designed it bears a striking resemblance to an Infinity FX 70 when looked at in profile, and on a picture especially. It's a matter of how the different design elements came together, but truth be told when you see the car in real it's actually a lot better. There are some lovely creases in the bonnet and bodywork which remind you that you're buying a car from a legendary Italian brand, even if it is an SUV. That gigantic grille with the pointy trident in the middle is quite impressive, and reminds me of a Manta Ray's huge mouth. At the back, the Levante looks rather sporty with four exhaust pipes completing the picture. It's not actually groundbreaking in any shape or form, in fact it doesn't even stand out much on the road, but it is still a very welcome option if you want something a little funkier and less predictable than your typical German SUV.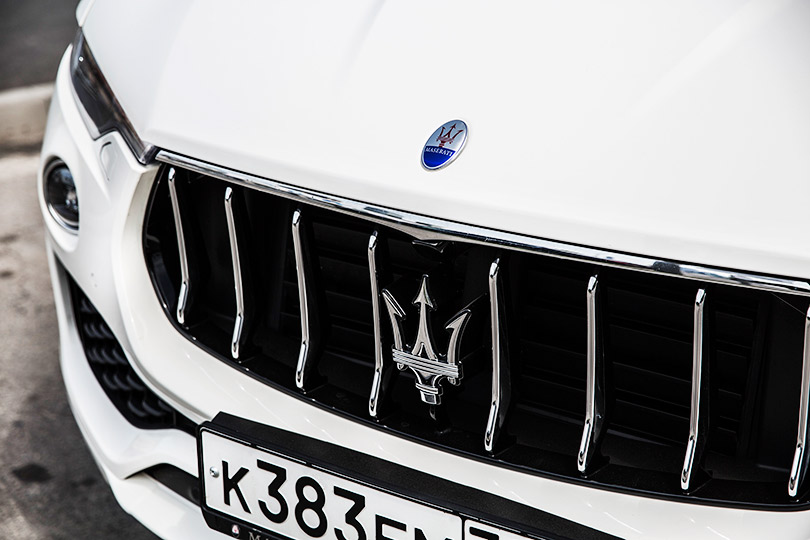 In terms of specifications though, the Levante is looking pretty reasonable. There are two turbocharged V6 engines available, a petrol or a diesel, and each of those can be had in two different power levels. 250 or 275 horsepower for the diesel, and 350 or 430 horsepower for the petrol version. Maserati have also shown a Levante Trofeo very recently with a turbocharged V8 (politely borrowed from Ferrari) and nearly 600 horsepower, but that one doesn't seem to have gone on sale just yet here in Russia. The car I drove was a regular 350 horsepower petrol drinking Levante, and it accelerated briskly enough when asked that I suspect few people will want more poke. It will hit 100 kilometers per hour exactly 6 seconds after setting off, compared to 5.2 seconds for the 430 horsepower Levante S.
Despite the fact that platform sharing and rebranding cars is all the rage these days, I am happy to report that the Levante is a proper Maserati. The petrol V6 engine has even been designed and built by Ferrari, for Maserati. The engine is nicely responsive and, certainly when the sports exhaust is on, sounds mildly exciting. The thing about that exhaust, by the way, is that is seems to be loud mostly when you're standing still. Particularly at idle and up to 1500rpm it creates significant drone inside the cabin but once you get going it quietens down considerably except during gear shifts when the exhaust burps out some unburnt fuel. It does feel like it was all calibrated by Italian engineers, bless them, who have created an exhaust that will make your car sound special when you're parking the car but made sure it doesn't bother you when you're actually driving. You get the extra attention, should you want to make an entrance, but not the headache.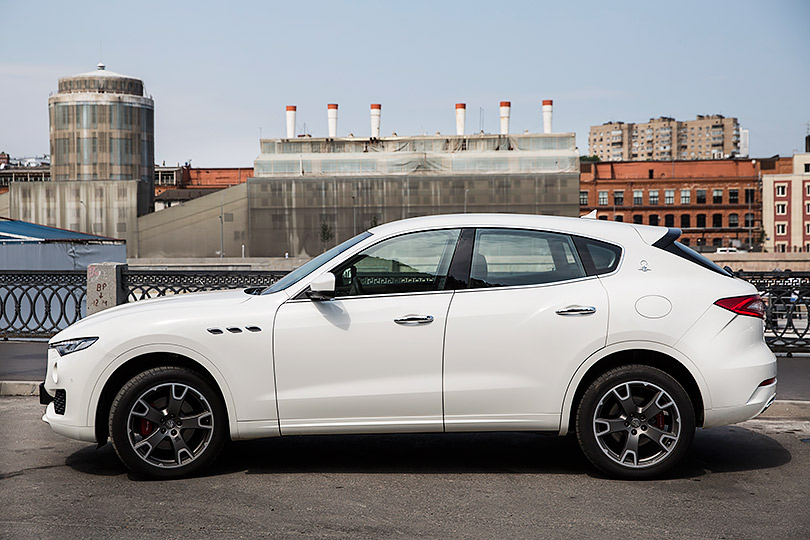 The Levante comes with Maserati's own "Q4" all-wheel-drive, and as far as I could tell on bone dry roads it works perfectly well. Come winter, I imagine the car will take you wherever you may want to go with ease. It rides on height adjustable air suspension, so the ground clearance can be changed at the touch of a button. The ZF 8-speed gearbox, too, deserves a mention as shifts in a silky smooth fashion even in Sport mode when it becomes more responsive. I also really enjoyed the feel of the brakes, they are very easy to modulate and the feeling through the brake pedal is excellent not just for an SUV but any other car too. To me, there's nothing nicer than brakes which feel like they have an endless reserve of stopping power, which is exactly the case here.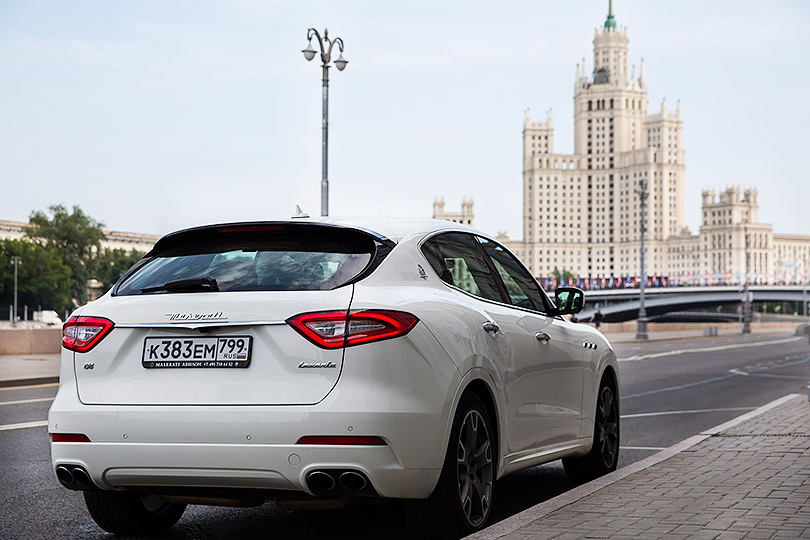 The interior of the Levante is not entirely what I expected. The seats are very comfy and supportive and the whole cabin is well put together. Not even a single rattle! In an Italian car! And the press car I drove already had 15 thousand kilometers on the clock, so it wasn't straight off the show room floor either. That having been said, the overall feeling in the interior is strangely one that reminds me of sitting in a very well equipped Japanese car. Which may sound harsh but it's actually very much a compliment. It's just not exactly what I expected. There are a few small exceptions to the quality feeling when it comes to the plastics on the center console, and the infotainment screen and software feel a bit outdated, but nobody who actually buys a Levante is going to feel sorry about those, you only really notice the difference if you just stepped out of the latest super high tech Audi. It's worth keeping in mind that this car is competing with the likes of BMW rather than Bentley, anyway.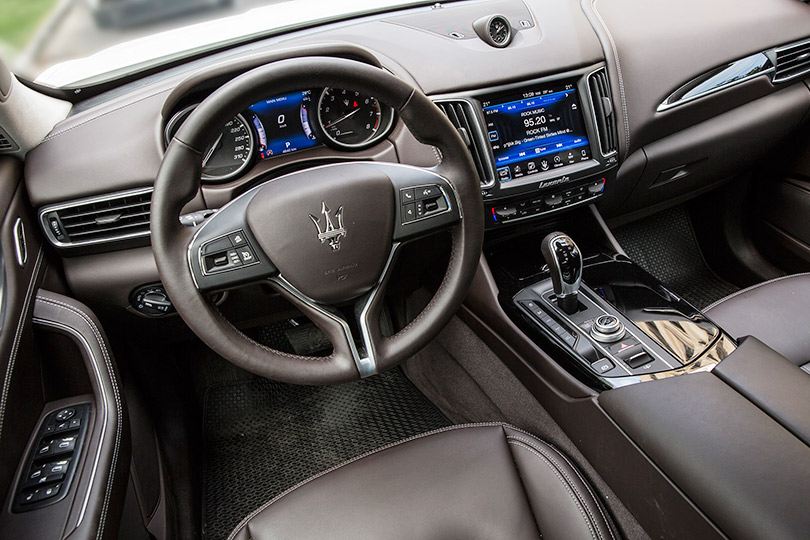 In terms of pricing, you can get behind the wheel of a new Levante from 5.5 million Rubles onwards, which strikes me as a pretty fair price for the car relative to its competitors. Of course you're going to be spending a bit extra on options and to dress up the car a little to look the part. While the plain white Levante I drove still looked pretty good, going for a something like a nice dark blue paint with sporty wheels can really make this car look special. Which I think is the whole point of the Levante, anyway. At Maserati Avilon, who kindly let me drive the car for a few days, there were a whole bunch of very good looking Levantes standing around which also goes to show just how popular this model is. I suppose it's not really offering anything new or particularly different in terms of driving or practicality but it is a genuine break from the predictability of most mainstream cars and it being Italian it just has a unique character that you don't get in most cars. You'd forgive it just about anything, but the amazing thing with the Levante is that you really don't need to.