Car show room openings aren't usually worthy of too much attention. Not unless, say, Lamborghini, is doing one. Coincidentally, they did just that recently, in Saint-Petersburg to be precise. It was an occasion momentous enough for Lamborghini's CEO Stefano Domenicali to fly in and talk to us not just about the new show room but also Lamborghini's vision of the future.
If the name sounds familiar to you, it's probably because you've heard or seen Stefano Domenicali back when he was principal of the Ferrari Formula One team. Now at the head of the other Italian supercar giant Lamborghini, Stefano still comes across just as enthusiastic and kind as when I first saw him on TV. Even after enduring a very, very long flight from Shanghai to Saint-Petersburg, no less.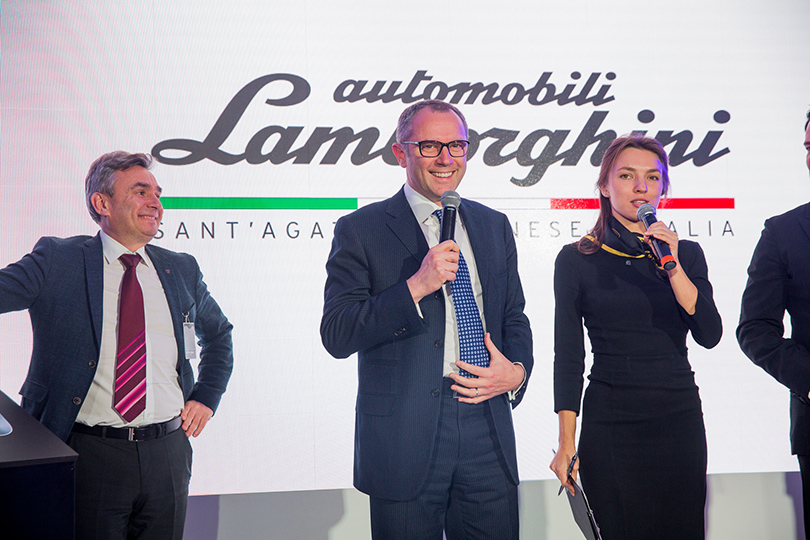 There are two cars that Lamborghini wanted to talk about, one which exists and one which does not. Yet. The first one was actually there in the flesh, livening up the brand new show room with its fairly bright orange exterior. Called the Huracan Performante, it has to be one of the most talked about Lamborghinis of all time. Mostly thanks to something called the internet, and some of its users which reacted with considerable skepticism to the Performante's lap record of the Nurburgring Nordschleife of 6 minutes, 52.01 seconds. And yes, that .01 at the end matters. Enough for it to make it into Lamborghini's official slides anyway. But they have good reasons to be proud of it. For one thing, it's a full 5 seconds quicker than the Porsche 918's former record. Which is a huge leap, especially considering that the Porsche has over 250 horsepower more than the Huracan Performante.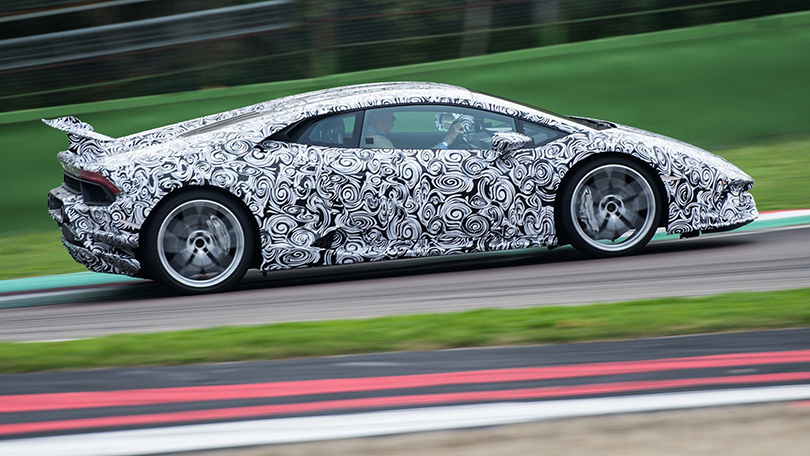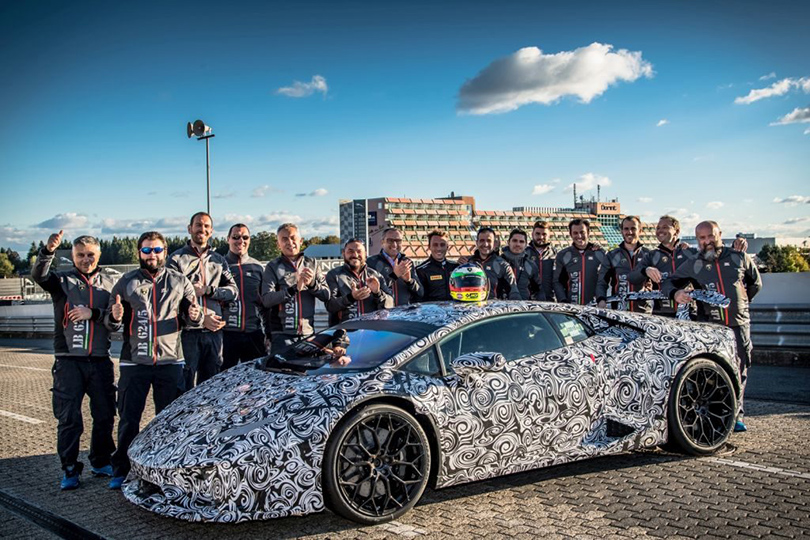 But lap times are just bragging rights, ammunition for the PR department. What should matter to the average car enthusiast, even though most of us are unfortunately somewhat priced out of the supercar market, is that the Performante is a Huracan which finally handles as well as it looks. Not that there was anything really wrong with the regular Huracan per se, but some the automotive press didn't always take kindly to its "safe" handling characteristics. Unrealistic though the complaints might have been, the Huracan Performante single handedly puts the issue to bed. This is clearly Lamborghini at their very best, and of course we never doubted them for a second. Hopefully, we'll be able to drive the Performante soon and let you know exactly how good it is.
The other car, or thing, that Lamborghini were happy to talk about is the Urus. Think of it as an SUV with supercar genes. Should be interesting to say the least. They are taking their time with its development, making sure that it lives up to not only our expectations but theirs as well. There's no doubt that we can expect a very impressive machine to come out of Sant'Agata Bolognese when they are ready. The huge importance of the Urus for Lamborghini is obvious — look what the Bentayga has done for Bentley or the Cayenne for Porsche. Ambitious growth targets means tapping into the luxury SUV market, it's as simple as that.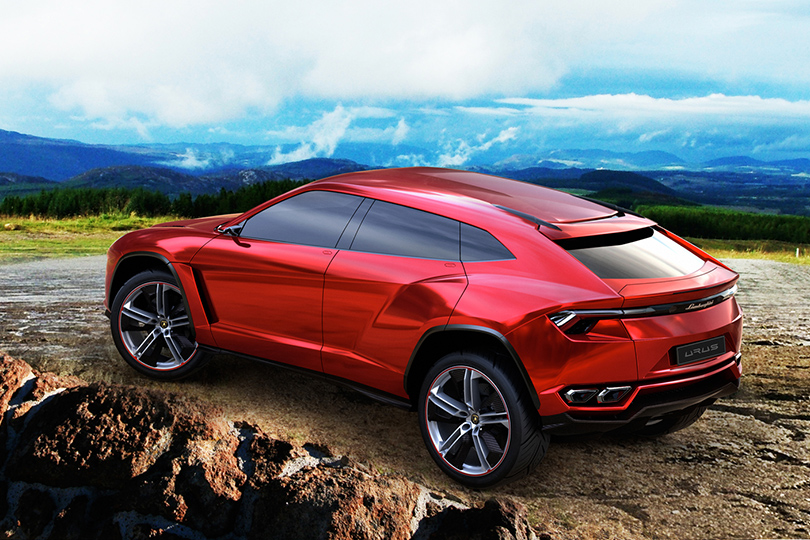 Stefano Domenicali is as upfront about that as anyone, and we were lucky to sit down with him face to face and ask him a couple of burning questions.
Jan Coomans: Stefano, it's obviously it's not a secret that you used to work in a different Italian car company for a long time, Lamborghini's biggest rival in fact. Did this make it easier or harder to establish yourself at the top of Lamborghini?
 
Stefano Domenicali: I'll tell you very openly, first of all as you know when I left Ferrari after 23 years, I went to Audi Group, I was working in Germany. I didn't move straight to Lamborghini. When I received the information that I was appointed as a chairman of the company, I was very delighted because I think that I have followed Lamborghini from a different perspective before and I thought that they really had a great path into the future. And when I came in, I have to say that I was very well accepted by all the people. And I tried to come into the company with the right approach.
As a first step, I had to understand the organization, you know, the people. And to try to highlight the value of the people that are inside. That was my primary objective. Honestly I was very well accepted, and I was very proud of it, because it was important for me. And of course as an Italian going back to Italy, you know that there is a philosophy, a characteristic that has to be expected. The biggest mistake that you could do would be to just apply a copy and paste exercise. There are two companies, two different philosophies, two different ways of thinking about cars. Even if we are only 30 miles from each other, it's a different mentality, and it was important for me to align myself with this mentality rather than forcing mine onto it.
Young generations are really in love with our brand. So that means that values which we are deploying are the right ones. But we need to be active with a time to market that is short. A new product at the right moment with a right characteristic, with the right volumes, in order not to decrease the value of the cars which already in the system. And this is the ideal and the key to the success of the future. Of course the challenge of URUS (Lamborghini's SUV project) is a different story. It's a segment which we need to learn very quickly, otherwise with the strong competition in this area we could suffer even after a strong start. And we need to have local dealerships who understand the needs of new customers. It has to be on the market, in the right place at the right time.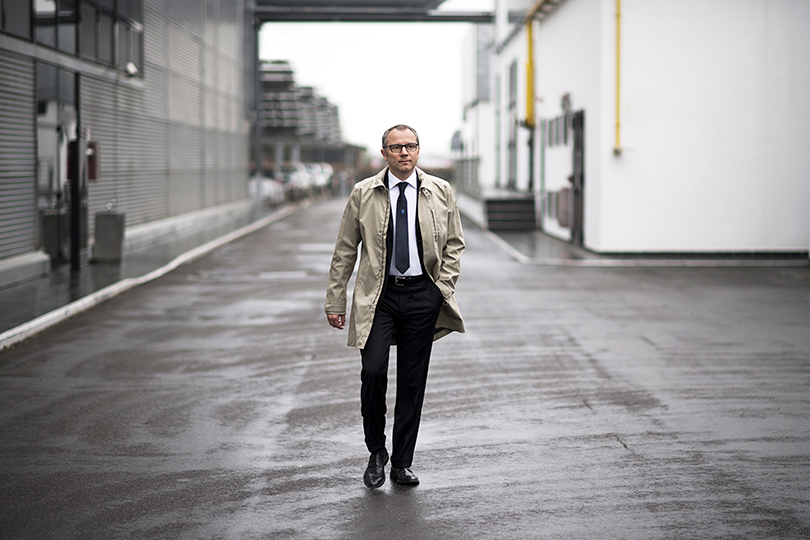 — 
Many of our readers will probably have seen you on TV when they watched Formula One, how different is it for you to be the head of a road car manufacturer rather than a Formula One team?
— 
Well of course a very different business, because one is trying to sell more, not just trying to win. At the end of the day the challenges in running these organizations are more or less the same. Before, I was managing a group of people that was more or less the same size as Lamborghini is today. For sure one thing that is important to respect in both cases is the fact that when you see a green light you can't say, okay, let's wait, you can take one more day to do a car and so on. In sport, that means you lose and it's the same in the business world. Of course the industrial world has different complexities. I'm really learning every day more and more. And it's not a one-man-show. It's not only me. It's a matter of having a good team, people who really love the brand, being involved 24 hours per day with a racing approach, this is what I like.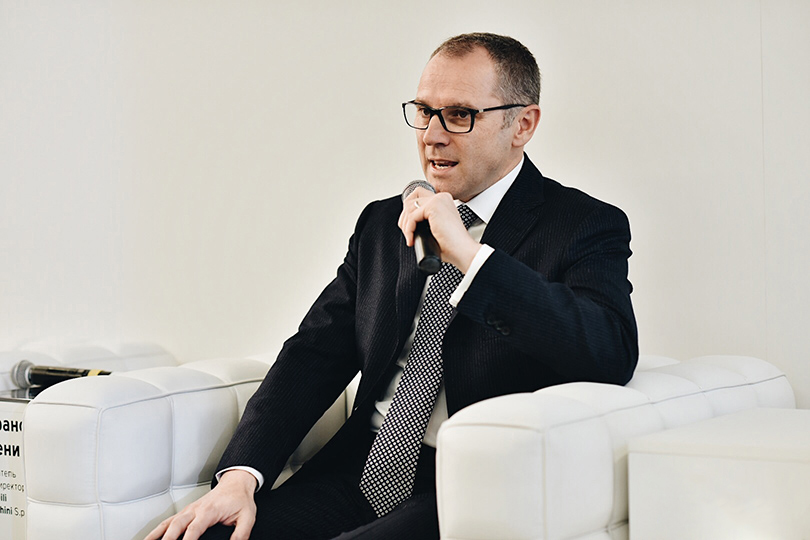 — 
In terms of the future, Lamborghini is one of the last companies remaining using very large naturally aspirated engines — V10s and V12s. With even Ferrari now starting to use turbochargers and downsizing their engines, how long do you think you will be able to continue using the large conventional engines that we all love?
— 
Well of course one of our duties is to make sure that the actual powertrains that we have stay alive as long as possible. This is for two main reasons. Firstly because this is what our customers want. Secondly, because we still see the potential in continuing on the same road we are on. Obviously we need to think about environmental regulations and emissions, but there is still room for us to be protagonists in this segment. Of course, we are looking into the future as well, and I can already say that the first hybrid models for Lamborghini will be of the Urus platform. It's clear, it's obvious, because of the SUV segment is the best place to start.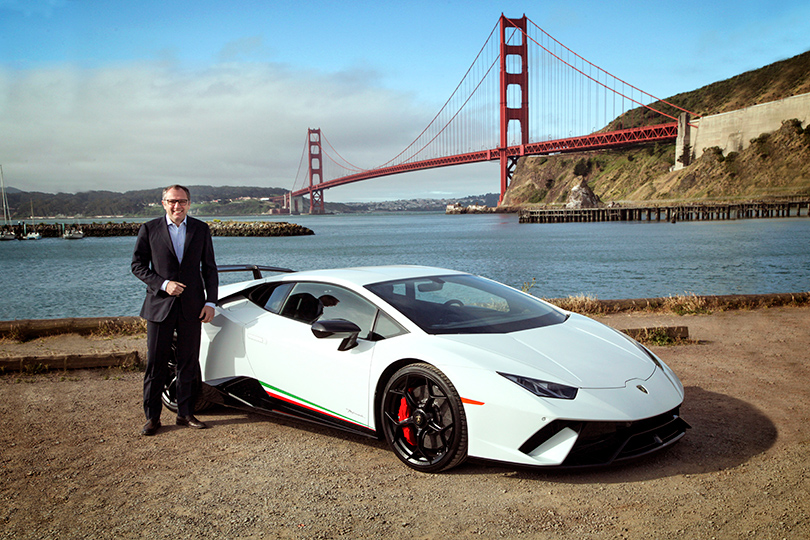 — 
A few months ago Lamborghini was all over the car news with a new Nurburgring lap record, and not just that you broke it, but the margin with which the Huracan Performante went faster than the Porsche 918 was huge. Of course online conspiracy theories cropped up right away. Were you surprised by the skepticism, or perhaps you were happy at all the extra exposure it created?
— 
To be honest, the effect that was done by these people on the internet was incredible. The magnitude of rumors that was created around that record, was unexpected. And the actual lap time we did surprised us a little bit as well, even though we had simulations on the possibility of the lap record, we were happy to turn it into reality. And actually, I was there personally that day. We only had a window of half an hour to do the record lap attempt. We did only one lap, one and a half lap, but it was enough. So we took it. To be all alone on the Nurburgring, as you know, is quite difficult. Fortunately the conditions were good.
We were ready for the skepticism because we knew that as soon that it was out a lot of people would try to think that it was not real. Although, how could you believe that the company like ours can cheat on this? It's impossible. That's why the day after the announcement we were ready to beat the critics, we had the GPS data ready to send and prove our record.
— 
Can you name us your favorite Lamborghini of all time? Tractors don't count!
— 
As my favorite car of the past I like the Miura because it's very stylish. Beautiful. And of course the real asset to me is what is the best car looking ahead and making sure that this kind of tradition is kept alive and made even better. We always keep the past in mind because when you look at the lines and the style of these cars, it's not easy to do better.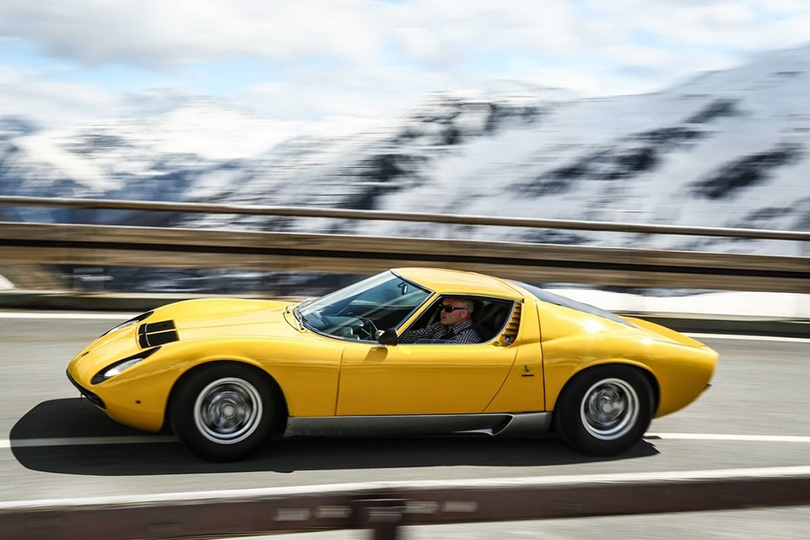 — 
Speaking of the past, how come Italy has so many exotic sports car makers? And why is it so hard for them to stay in business?
— 
Ha, that's a good question. Our country, and specifically this part of Italy where I was born, is really a land of passion for motorsport and the car. Special cars. A lot of famous drivers are from our region as well. There are so many. Mister Ferrari, Mister Lamborghini, Mister Dallara, Mister Ducati, the list is almost endless. There is a real passion there for this kind of job. The problem is when you have good ideas, sometimes they are not enough. You need to have the support of big group, a big company. We saw this with Ferrari and Fiat, with Lamborghini and Audi. You need big investments if you want to make big steps in development. Unfortunately these great people didn't have it at the beginning. But we have the tradition, the passion, and we will keep doing it.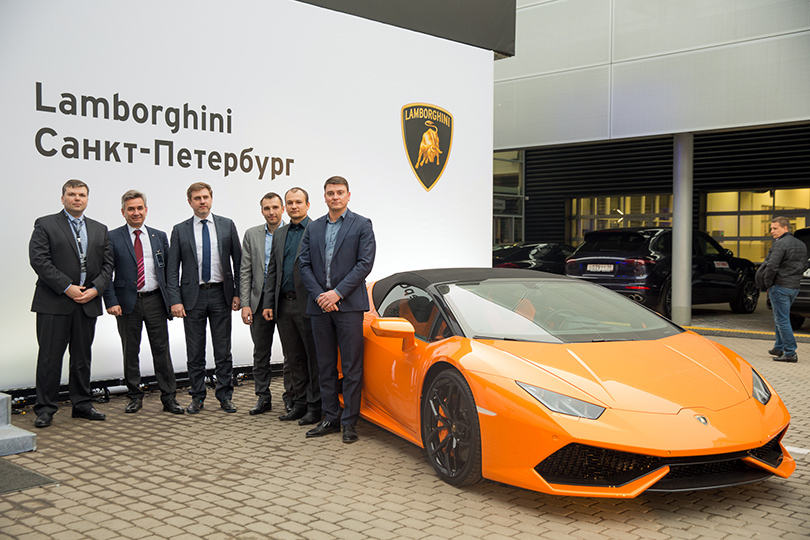 Details:
http://www.lamborghini-avtodom.ru/contacts/spb/