It seems just yesterday Sebastian Vettel was celebrating his second world championship in Formula one,
but this weekend the new season is starting off with the Grand Prix of Australia.
In all fairness, the 2011 season did not quite live up to the standard set in 2010, mostly because Sebastian Vettel's car did not break down as often as it did before. Also his team-mate Mark Webber had a bit of a poor season which meant Vettel had the championship in the bag already several races before the end. A bit of an anti-climax after the last-moment victory he secured in 2010.
But if winter testing is anything to go by, it seems likely that his Red Bull Infinity car will not be quite as dominant this year. That will probably go some way to change the scenario most often played last year which involved Vettel setting the fastest lap in qualifying and then dissapearing into the distance once the red lights went out. In fact, unless Red Bull have been purposefully hiding their true speed, it seems that we might get some proper close racing again this year.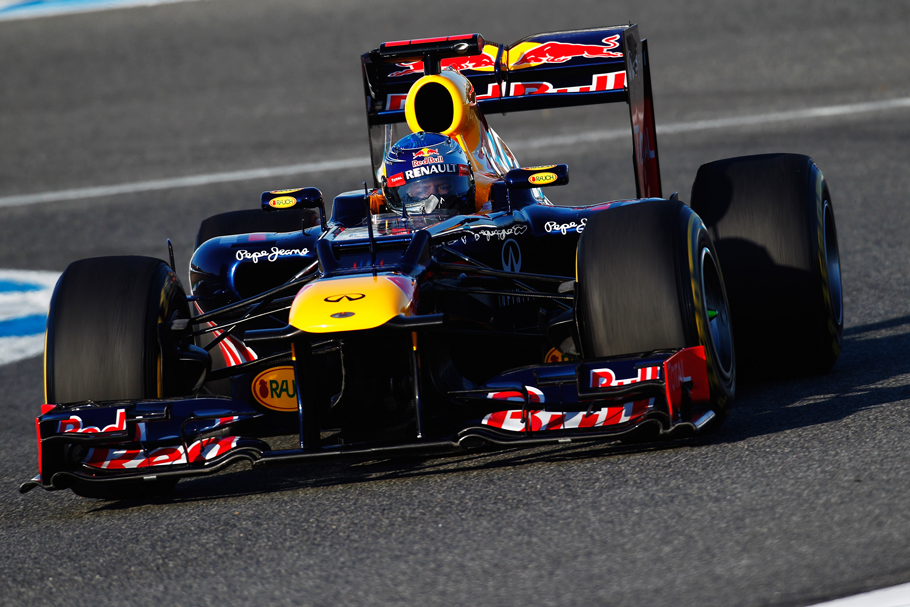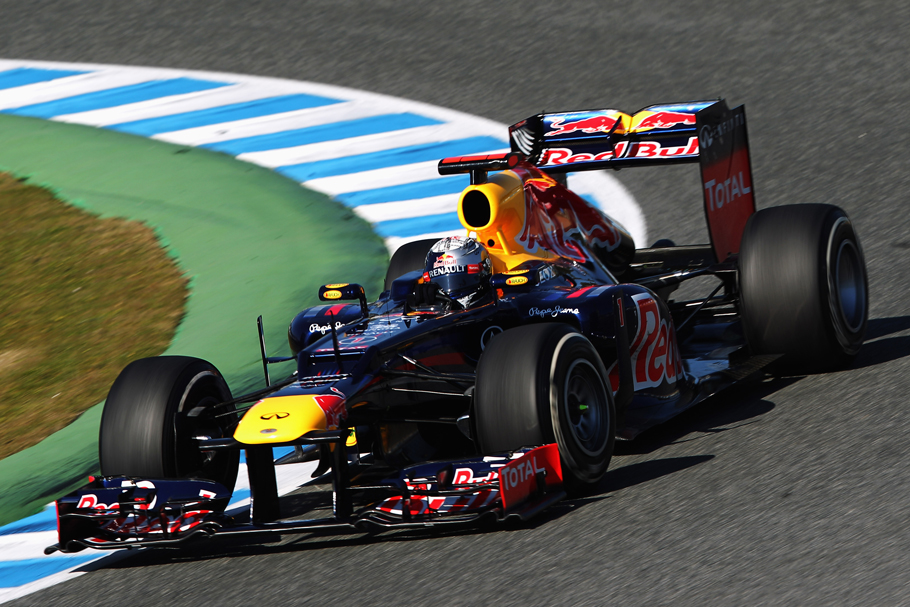 There have been some considerable changes in the rules, which unfortunately have also had an effect on how most cars look. The ruling body of F1, the FIA, have specified new rules to make the cars safer which involved lowering the front of the car. The side effect of this new rule has meant that for aerodynamic reasons, most cars now feature a "step down" nose which reminds us of either a platypus or an ugly duckling.

Only the McLaren team have produced a car without it, which makes it by default the best looking car on the grid. The saying goes that if a F1 car looks good, it'll be fast as well and McLaren have looked good in winter testing. Whether it will prove to be enough to break Red Bull's dominance remains to be seen, but at the very least they will have aesthetics on their side. Seems like a good move to get the car – and its advertising – a good amount of airtime in any case. Their British drivers Jenson Button and Lewis Hamilton will be looking to make Red Bull's life difficult this year. It will be interesting to see how their apparent "friendship" holds up if they are both genuinly competitive in races.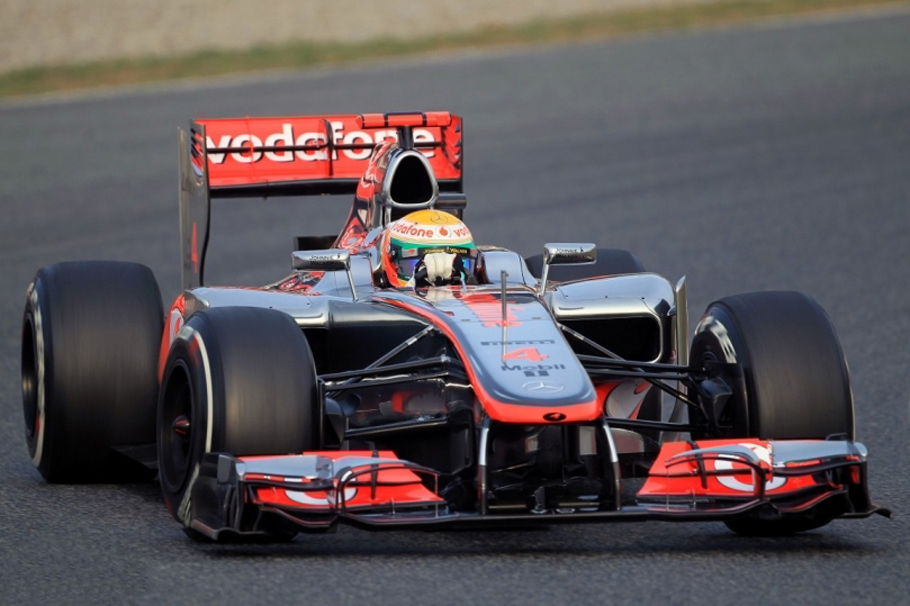 Ferrari promised their star driver Fernando Alonso a car worthy of his talents this year, and they did some considerable re-shuffling and hiring in their design department to boost their chances. But if the initial results from testing are to be believed, too many cooks may have spoilt the Italian broth.
Not only is the Ferrari one of the ugliest cars on the grid, they have taken an agressive approach in its design and it looks as if they may have bitten off more than they can chew. The new car is described as reasonably fast yet unpredictable and it also appears to eat its tires incredibly quickly. Unless they have found some last minute fixes before this weekend's race, expect Ferrari to qualify decently but struggle for grip in the race.
Their flamboyant boss Luca di Montezemolo has already been pre-emptively warning the team that he is going to be one unhappy bunny if Ferrari is again off the pace this year. Needless to say, that probably has some people inside Ferrari losing sleep at night. After all, you know you're in trouble when the Silvio Berlusconi figure of Ferrari comes after you. Fingers crossed for them that their first race of the season will turn out better than expected.
Mercedes meanwhile have looked pretty decent in testing and although they are not expected to win races in a straight fight with McLaren and Red Bull, they should be a lot closer to the sharp end than they were last year. That's good news for Michael Schumacher, who would dearly love to win another race if only to prove he's still got it. He will tell you that he's having fun just racing again, but he's not fooling anyone. Everybody knows he wants to win and for that he will have to beat his talented much younger team-mate Niko Rosberg who has shown himself to be a pretty hard guy to beat in the same car.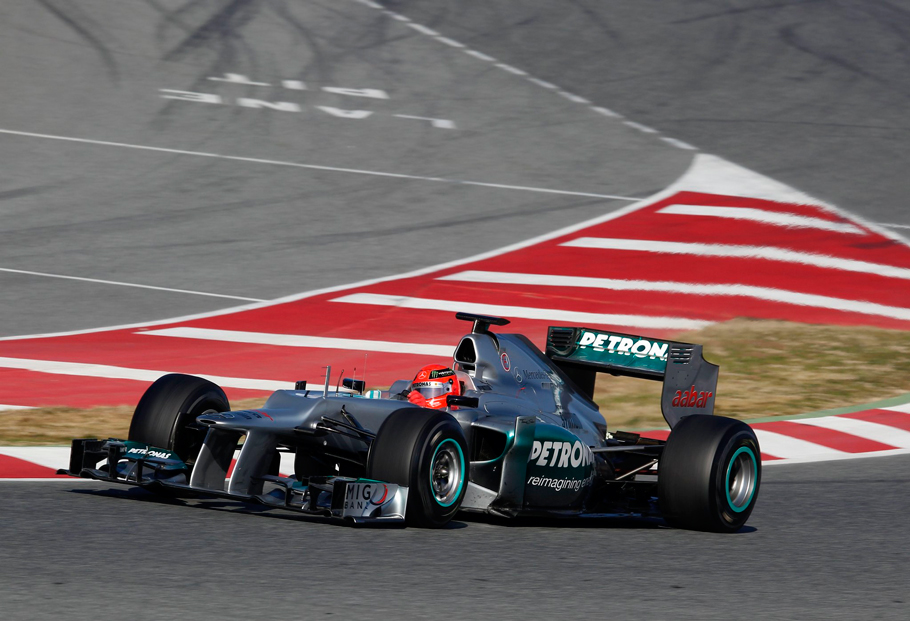 Also worth mentioning is that there will be a record 6 drivers on the grid this year that have won the F1 world championship. 2007 champion Kimi Raikkonen has apparently had enough of bouncing rally cars off trees and is returning to the sport after a 2-year absence to race with Lotus Renault. Which used to be just called Renault last year. And the team which was called Lotus last year, is now called Caterham. I could bore you with the explanation for this name-swapping and the drama around it, but I've thought better of it because I'd prefer that you read all the way to the end of the article. Anyway, Kimi brings the total to 6 champions which is the most we've ever seen on one starting grid.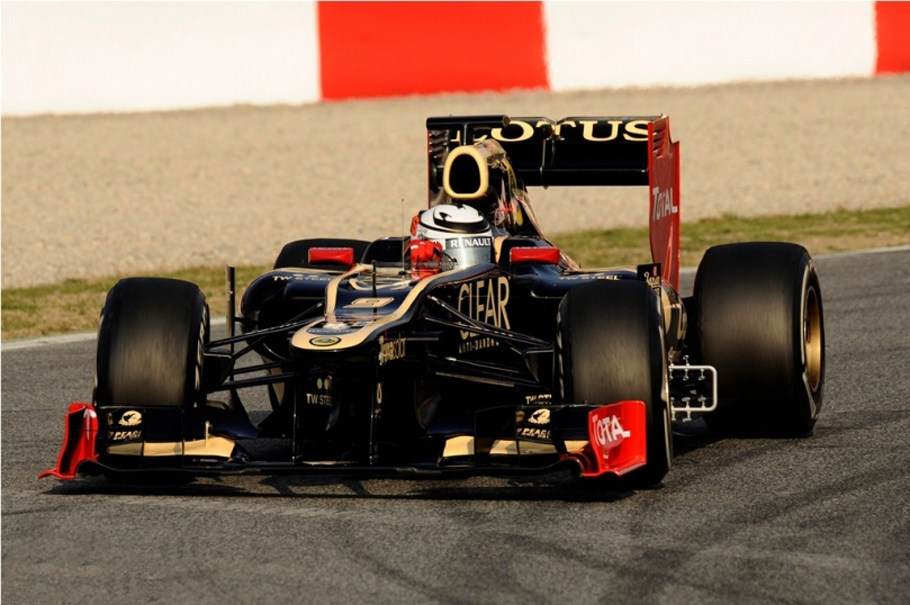 It would appear that all ingredients are there to have an exciting season this year in Formula one. That's no guarantee for class A racing, but we should be a little bit wiser after the first race this coming sunday. For those of you who enjoyed the commercial-free top class broadcast from the BBC however there is bad news. Because of budget cuts the BBC has been forced to sell part of its F1 license to pay channel Sky. In practical terms only 10 of the 20 races in total will be shown live on the BBC. It's a shame but economics and people with calculators always win.
In case you're watching the races together with some of your – probably male – friends, here's something I found that would guarantee you some attention. The Meccaniche Veloci Quattro Valvole Carbo Ceramico wristwatch. Yes, a watch. I'm not sure if that's the longest, most complicated, COOLEST name ever for a watch, but I can't think of anything that beats this one. Leave it to the Italians to come up with something like this. The watch features 4 dials, that explains the "quattro" part of the name. »Valvole» means valves, like the valves in a car engine. Sounds less sexy in English doesn't it. Quattrovalvole was a term coined by Ferrari for the 308 GTS/GTB roadcar of the mid-1980s. In those days, having 4 valves per cylinder was still very special.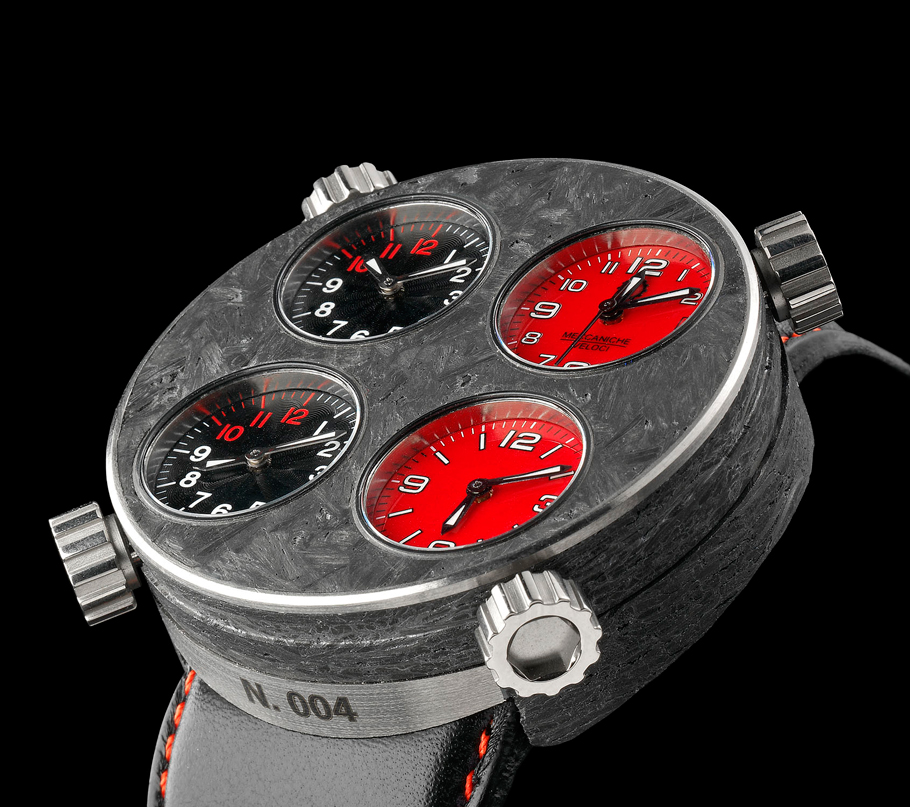 Meccaniche Veloci Quattro Valvole Carbo Ceramico Red
So here you have a watch with a layout identical to a 4-valve-per-cylinder Ferrari engine, produced by Meccaniche Veloci which is an Italian luxury watch brand. Their name translates to "Mechanical Speed" which is a very good name for a watch company I think you'll agree. If all this isn't enough, Meccaniche Veloci teamed up with Brembo, who make high performance brakes and who supply most Formula One teams with their brakes. The case of the watch is manufactured by cutting up a real Brembo composite carbon ceramic brake disk which explains the last part of the watch' name. These brake disks are pretty expensive by any standard, and they can only make a few watch cases out of every disk. So you know that these watches are actually difficult and expensive to produce, which makes their price tag more acceptable. Finally, the watches come either in Red, Black, Yellow or Silver which are the same colours Brembo uses for their brake calipers.
I don't think it is humanly possible to put more references to car and speed into a wristwatch. It would simply explode if you tried. The watches are designed in Italy, but are Swiss made, so you can have confidence that they were put together with complete accuracy. If you get one of these, it might be wiser to simply tell your wife or girlfriend that you like the look if it rather than the full explanation. I have no clue why this approach works better, I've just noticed that it does. You have been warned.
Meccaniche Veloci in Moscow:
Sublime by BOSCO
GUM, Krasnaya pl., 3
7(495) 620-33-11, 620-33-90