I've always thought that there is something intrinsically cool about fast family cars. I suppose it's a bit like having your cake and eating it, too. As such, I've always been rather fond of Audi RS models. And the RS4 is pretty much the quintessential RS in my view, as it is a direct descendant of the very first one, the RS2. Does the new car have what it takes to make the badge proud?
Cars have certainly evolved a lot since the RS2 was launched well over two decades ago. The natural evolution has been to get bigger, heavier and more powerful. What started with 330 horsepower and a manual 6-speed gearbox five generations ago is now 450 horsepower with an 8-speed automatic. The one constant in the RS story has been the Quattro all-wheel-drive, which is still a unique selling point for the RS4 as its most direct competitors remain rear wheel drive only and thus are severely traction limited. The RS4 is therefore still uniquely positioned to take advantage of its ability to perform in any kind of weather — and most of Russia definitely experiences a wide spectrum of weather conditions.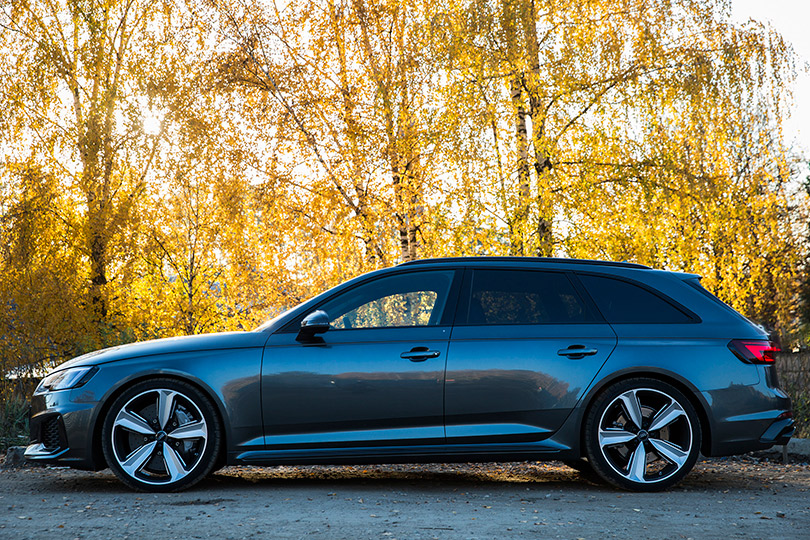 On the face of it, the biggest change compared to the previous generation RS4 is the engine. We've lost the 8000 RPM naturally aspirated V8 and have gone to a turbocharged 2.9 litre V6 engine that we know from the Porsche Panamera (and Cayenne) "S". It does make an extra 10 horsepower in the Audi, for a grand total of 450. Which isn't actually more than the previous RS4 but turbocharging makes the new RS4 faster and more fuel efficient, so there's nothing to complain about. Turbocharged engines have always been a big part of the RS family anyway. But it's actually the gearbox that transforms the car's character the most for me. When the manual gearbox was dropped in favour of a dual-clutch automatic, it kind of made sense because you got pretty much the same level of responsiveness but much faster gear shifts. It made the cars faster. Moving from a dual-clutch to a regular automatic is less obvious as a step forward. The new gearbox is excellent, and undeniably smoother. But torque converter automatics such as this one have a tendency to make the drivetrain feel heavy and just a bit woolly. Like there's a rubber band somewhere in between your throttle pedal and the engine.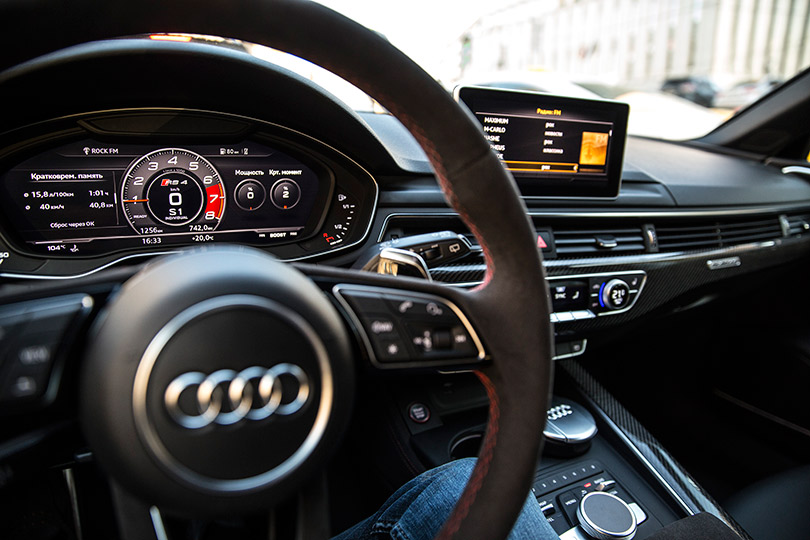 The old V8 coupled to a dual-clutch unit was almost manically responsive, ready to jump on any tiny opportunity to go full throttle and roar towards its sky-high redline. The new and improved setup is almost a polar opposite. It has so much torque and performance to spare that it likes to be lazy most of the time. You ride the wave of torque but there is never any need or desire for high RPMs and the theatrics are minimal. Because the throttle response is much more delayed than it was in the previous RS4, it's never really asking you to drive it hard. It feels most content when driven sensibly. Which means the RS4 is still a very fast and absolutely fantastic long distance car, but it makes you slightly nostalgic about the previous car's drivetrain when you want to have a bit of fun. To be fair though, the sheer brutishness of the acceleration offers plenty of excitement. And I actually do believe the new drivetrain suits the RS4 really, really well. It's just that it reminds me a lot more about the first generation RS6 which I once owned, and less of my B7 RS4 which I recently sold. This gorgeous looking press car is even the same colour my RS6 was, and only available as an estate model just like the original '6. I enjoyed that car a lot, and I have no doubt I would be very happy (ecstatic, more like) with this B9 RS4 as a daily driver.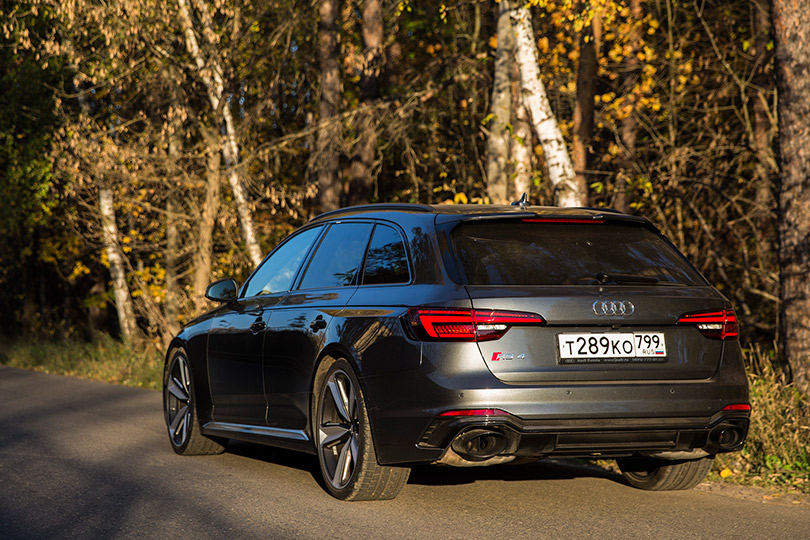 Of course, looking at the market as a whole the decision to make the RS4's performance smoother and more accessible makes a ton of sense. This is the car that people do buy to drive all year round on anything from a smooth highway to a snowy alp. The RS models have never been cars to take to a racetrack, which made them all the better to drive in the real world. But these qualities tend to be taken as negatives by drift-happy car reviewers, even though real life usually doesn't involve driving to work sideways in a cloud of tire smoke. If you had a twisty mountain road and a little friendly competition with an M3 or C63 I would happily go for the Audi as my weapon of choice. The nearly endless amount of traction and confidence inspiring handling just makes it blisteringly quick if you want it to be. And it doesn't look half good while it's doing it. I think every RS4 they've ever made has been beautiful, and this one is no exception. I absolutely love the subtle crease in the rear door which leads onto the RS-sized wheel arches. It's a pity that they offset some of this design genius by putting fake plastic vent thingies on all four corners of the car. It's not like light bulbs would need any special cooling arrangement anyway, so it just looks silly. Thankfully, you don't really notice unless specifically looking out for them. But I think they ought to just stick to fitting meaner front and rear bumpers in addition to wider wheel arches, that's more than enough to make the car stand out.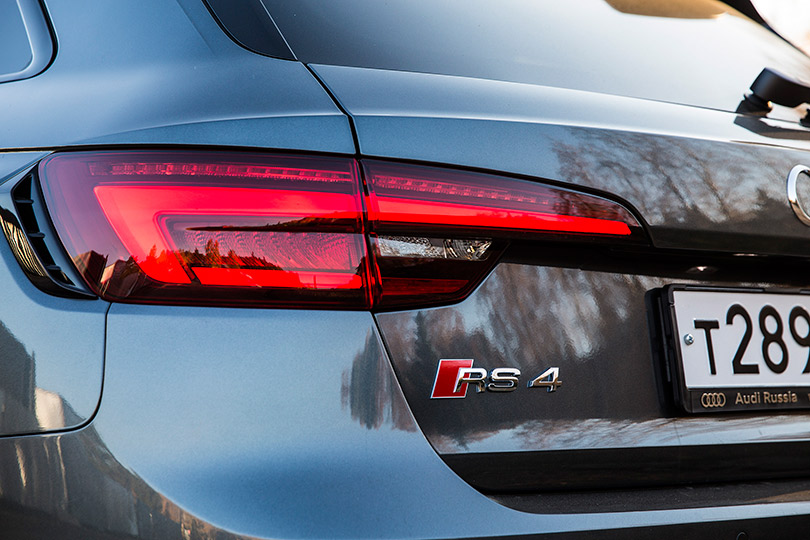 The interior is typical Audi, which means it's just about flawless. High quality carbon fibre inlays, a very nicely sized sports steering wheel clad in Alcantara and superb seats finished with special red stitching. You feel pretty much at home as soon as you get in, ready to start your trip around the world. The suspension is very compliant but firms up nicely when you put the car in Dynamic mode. Doing that also makes the gear shifts a little crisper and opens up some valves in the exhaust to give you a better listen of the mellow sound that the V6 produces, which is very pleasant. All this makes the RS4 an amazing place to be in, to the point that you start going out of your way just to drive it.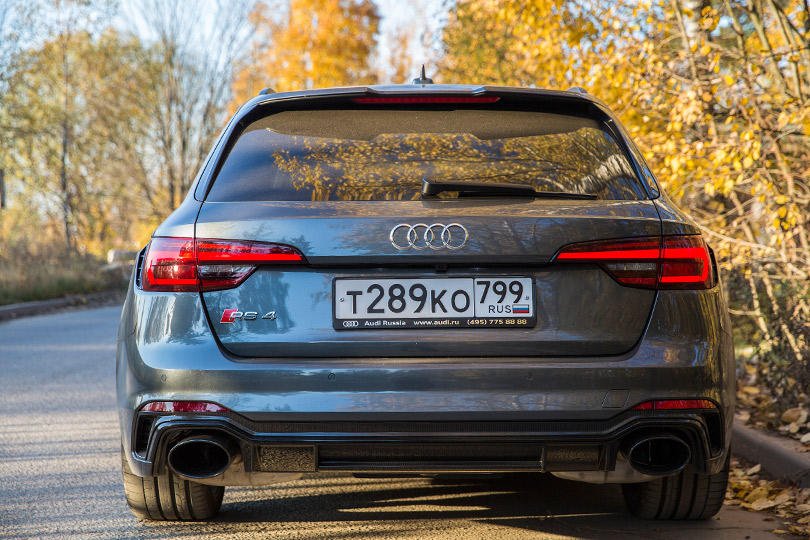 In a straight line, there aren't too many cars that will keep up. Zero to 100 kilometres per hour only takes 4.1 seconds and the automatic gearbox actually helps a lot when you want to launch the RS4. Because it uses a regular torque converter, you can keep your left foot hard on the brake while you use your right to press the throttle which puts load on the engine to generate boost and avoid turbo lag. The pre-load that you put into the torque converter also means that the car literally jumps off the line as soon as you get off the brake. That elastic band analogy that I used earlier in a somewhat negative context really works to your advantage when you want to make a rocket start. The gear ratios are also a pleasant surprise, spaced quite close together for optimal acceleration except for the highest gears 7th and 8th which are for efficient highway cruising. On the whole, I would say that this drivetrain suits the RS4 and its intended purpose very well.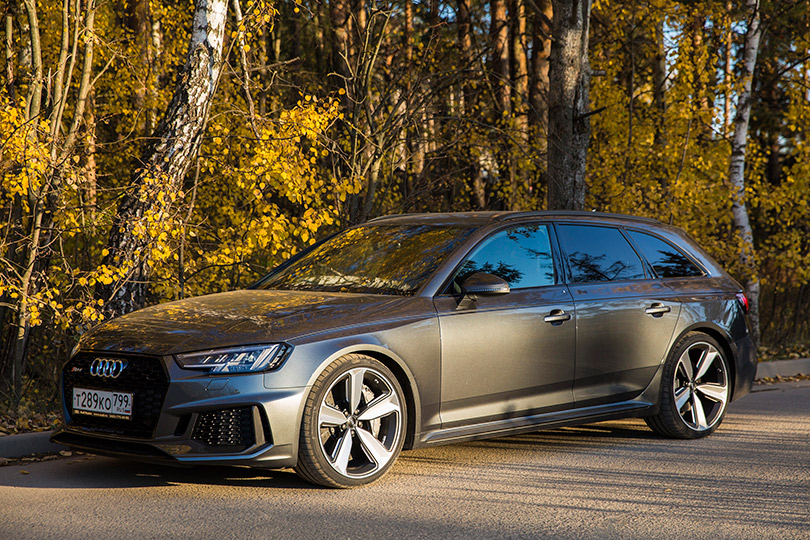 The press car that I drove came with huge carbon ceramic brakes, and they have staggeringly good brake feel and modulation these days. They also feel like they could stop a train. What they won't do is actually shorten your braking distance over the regular brakes (which are also of a more than ample size) but they do feel very nice to use and produce very little brake dust. Not like brake dust is a huge concern for me in Moscow as the rest of my car usually gets dirty before the wheels do. The ceramic brake option, as on any car, is quite pricy however and will probably not be particularly popular with actual customers for this type of car.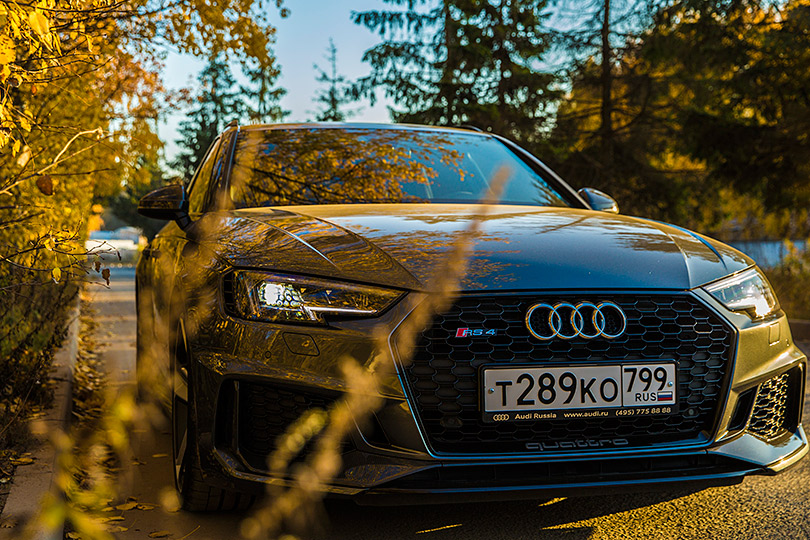 My job as a car reviewer is easy in that I just get to say whatever I like or don't like, without having to concern myself with making a car that passes government fuel efficiency standards or the things that "normal" people like. But the fact that even an irrational car nut like me can love this new RS4 despite it being a decidedly less hardcore driving experience than its predecessors means a lot. Driving it, or even merely looking at it, seemed to consistently improve my mood. For a vehicle with a utilitarian component as large as it is, I'm not sure what more I could ask for.