When a car brand launches a new flagship model, the automotive press tends to take notice. When Audi, whose marketing slogan is «leading through technology», launches a new A8, that's enough of a reason to fly into sun-kissed Italy to take it for a spin. And no, they did not need to ask twice.
Let's start off by stating the obvious: the A8 is a big car. Very big, to be totally honest with you. And the A8L I got to drive is even bigger. 5302 millimeters to be exact. Which is a lot of millimeters. Its wheelbase, and the rear leg room as a result, is 130 millimetres more than the regular A8. There's something very pleasing about expressing a distance such as this one in millimetres, by the way, isn't there? It just sounds so much more precise and engineering like. Anyway, if you happen to be on the very tall side, which is most definitely a curse disguised as a blessing, by the way, that extra one-eighth of a meter really does come in handy.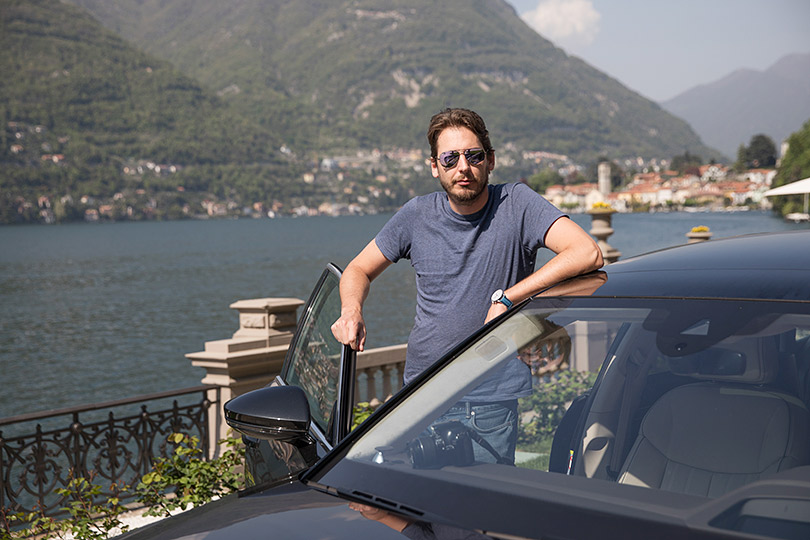 And, let's face it, cars like the A8 are more likely than not bought to be sat in the back of. So thats where we'll start. With the front passenger seat in its most forward position, and folded forward, even actual giants will find enough space to sit with their legs stretched. Audi has always been at the forefront of building quality interiors, so it should come as no surprise that the interior in their latest flagship luxury car is entirely exquisite. I suppose you can argue about style and personal tastes, but I reckon the new A8 has its German rivals solidly beat in the interior department. But, and the size of this «but» depends entirely on how well you get along with touchscreen-equipped electronic devices, the new controls might take a little bit of getting used to. As far as I could make out, the only analog controls left in the back are those to control the position and angle of your seat. Well, those and the door handle itself which for some reason feels slightly upside down the first few times that you use it. Not that one would expect the occupants in the rear to have to open their own door too frequently, so they'd probably never notice.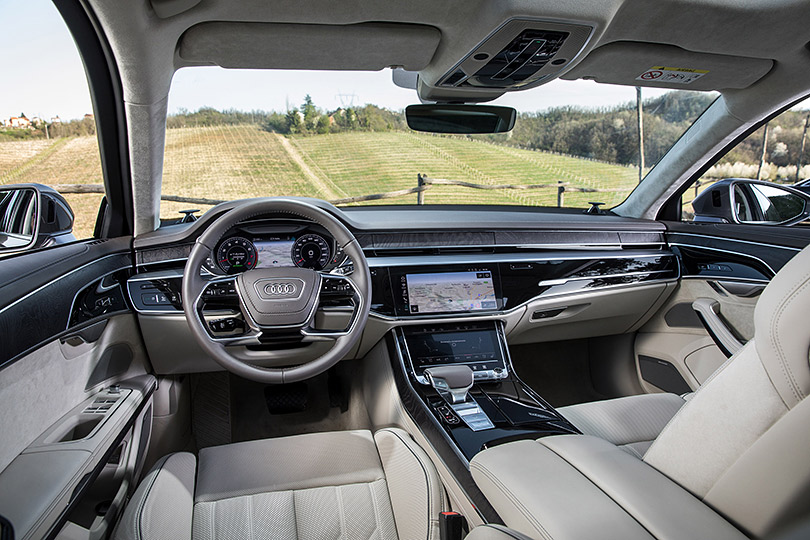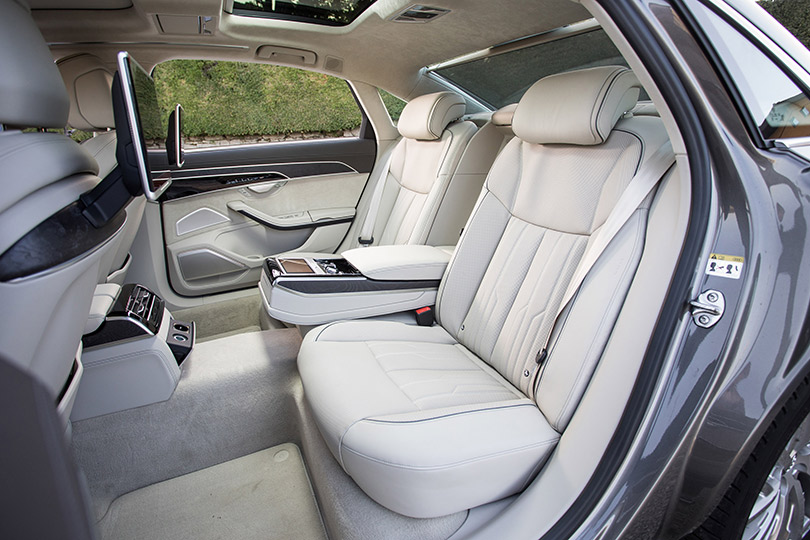 To stay with those touch screens for a moment, they are literally everywhere in the new A8. It doesn't matter what you want to turn on, off, or adjust — chances are you will be doing it by way of using a touchscreen. The screens all look totally awesome and give the car a genuinely futuristic vibe. In the back of the car, the touchscreen controls appear to be embedded in the centre armrest, but if you look a little closer you'll notice that this screen can be detached at which point it becomes something that looks a lot like a smartphone. You can use it to control the temperature, what area of your back you'd like to be massaged by the seat, and much, much more. The usual multi-touch gestures can be used functionalities seem to be endless. The new A8 is probably a shoe-in for the car with the largest instruction manual in the world. I suspect there are actual spacecraft that aren't nearly this complex.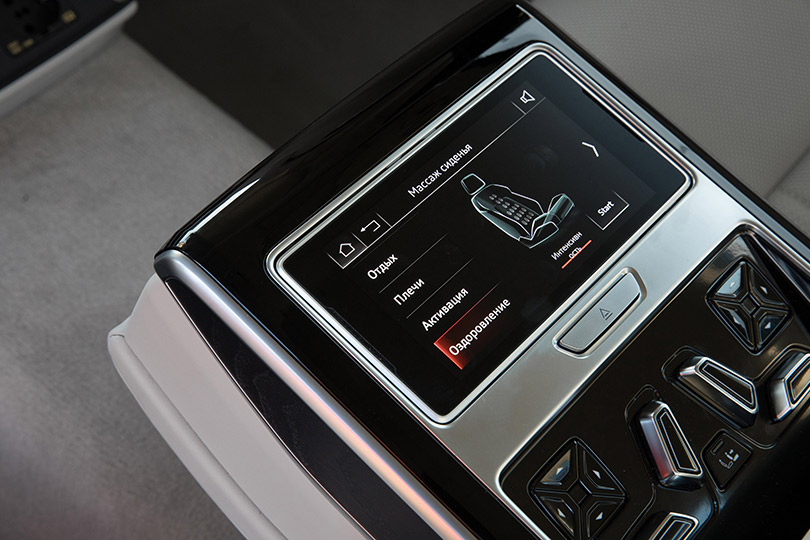 The new A8 can also be had with two optional touch screens for the rear passengers that are mounted to the headrests of the front seats much like those rear TV screens that you see used most often to keep kids quiet on long trips. Except that these devices detach and turn out to be fully independent tablets that let you do just about anything that you could think of. And some things that you probably couldn't think of, too. Like checking the oil level of the engine, for example. Important stuff like that. If you're one of those irritating people who can't help but be a backseat driver, you're in luck as your tablet is fully connected to the car's navigation system. Which should give you a multitude of ways to be even more annoying to the actual driver. It's a massively enjoyable system to use though, especially when there are a couple of bored car journalists on the back seats. Half an hour is easily spent visually browsing planet earth in a quest to find some of the world's most famous racetracks. Battling the people in the front of the car for control over the radio channels is another worthwhile way of passing the time, and you learn all kinds of interesting things like the fact that the Italian radio channel «Vatican» doesn't sound at all like what you would expect. I'll give you a hint: «Mambo».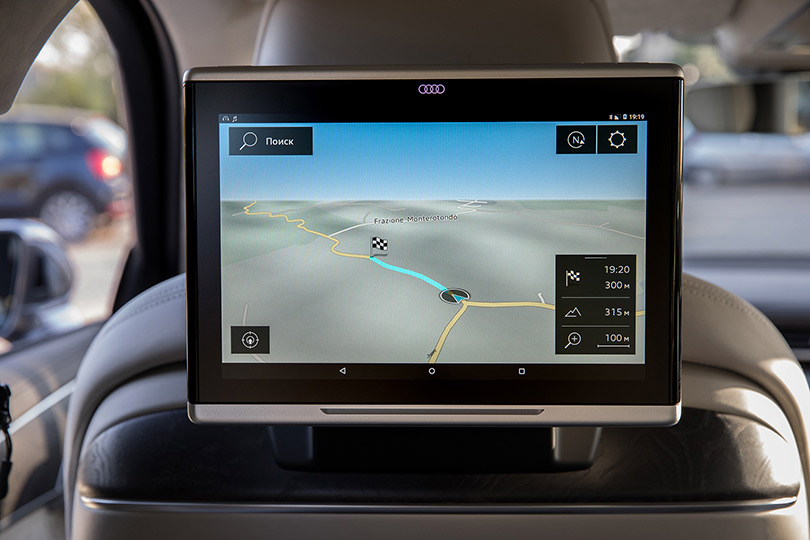 The ride comfort levels of the A8 are, of course, exemplary. But far from being excessively soft and floaty, the car is actually pretty solidly damped. Audi's Predictive Adaptive Suspension is constantly adjusting the stiffness of individual dampers depending on the drive mode you choose and what the road surface looks like to its scanner. Drive modes range from eco to comfort to dynamic, or you can put it on automatic and let the computer decide. I do imagine that, if you live in a place where the roads are less than perfect, you may want to forego choosing the largest possible wheels for your A8. 18 or 19 inch wheels will be much better suited to bad roads than those of 20 inches or more, as the tires used by the biggest wheels have rather low sidewalls. They look great to be sure, but on a car such as this I'm not sure looks are worth sacrificing even a little bit of comfort.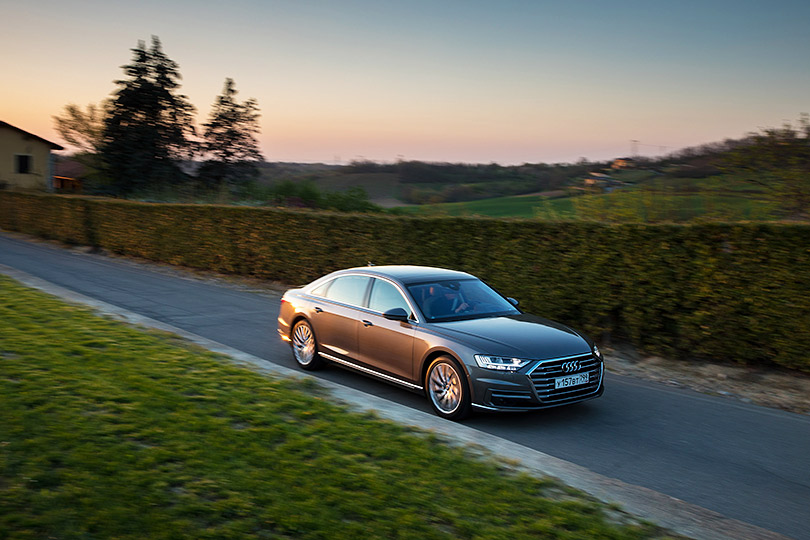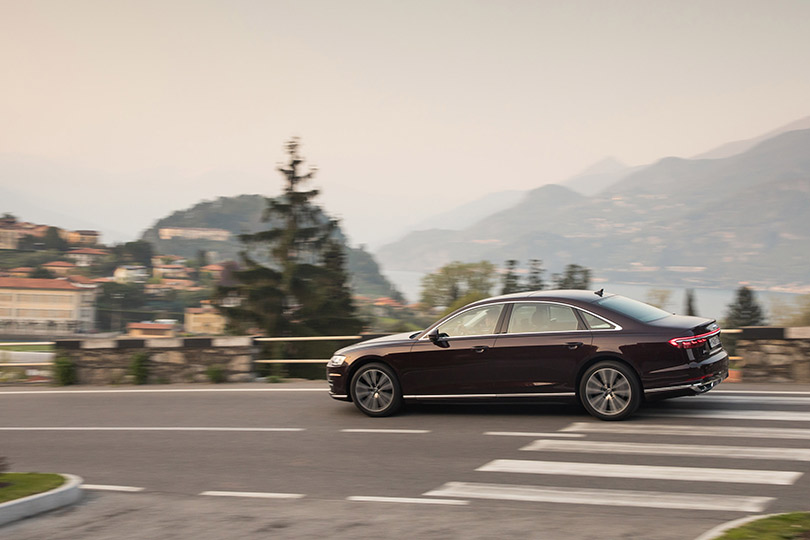 In terms of the actual driving experience, «smooth» is the word that comes to mind. Our car was equipped with the 340 horsepower 3 litre turbocharged V6, which is whisper in traffic or cruising but does also produce a nicely muted creamy 6-cylinder sound when considerable acceleration is requested. Audi's new naming strategy, assigning numbers to each performance level, means that this engine gets the «55» label It's all the engine you need in a car like this, I like power as much as the next guy but I never felt that it needed any more. 5.7 seconds to get to 100 kilometres per hour from a dead stop is still rather respectable. It has a mild hybrid solution as well, with a new motor/generator, which also serves as the starter, increasing efficiency. Larger, even more powerful model numbers will of course follow soon enough, using the 4.0 litre turbocharged V8 that we know quite well already, and a plug-in Hybrid model is also on the cards a little later on.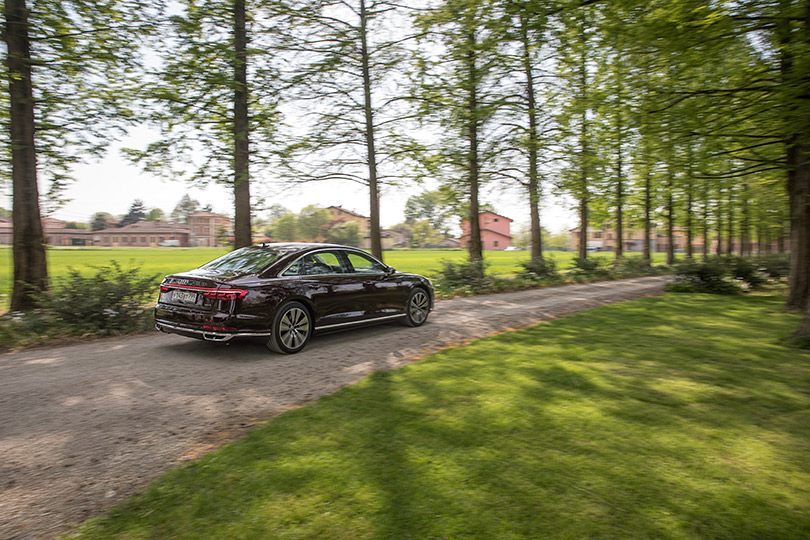 Autonomous driving is another area where the A8 is moving the goalposts. It will happily drive itself in traffic jams or at speeds up to 55 kilometres per hour, and it uses a plethora of different sensing methods to figure out where it's going. I didn't have much of a chance to test this in the real world, but the adaptive cruise control and lane departure assist are probably the best I've ever encountered on a car. If there is one thing that I may need to clarify about that last statement, it's that I've never really driven a system that I really liked. And even the most advanced system in a production car right now still annoys me rather frequently. On the one hand, these systems work great when there's little or no traffic or you're just endlessly following a car without ever needing to change lanes. In these situations, the knowledge that the car will slow down or even do an emergency brake for an obstacle means you use much less mental energy, which is great. But if you try to use it on a busier highway, the fact that computers are still fairly dumb becomes obvious.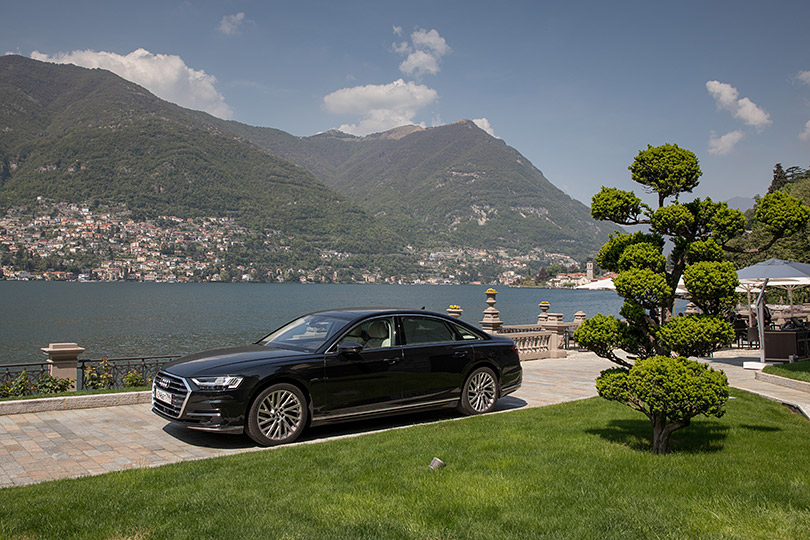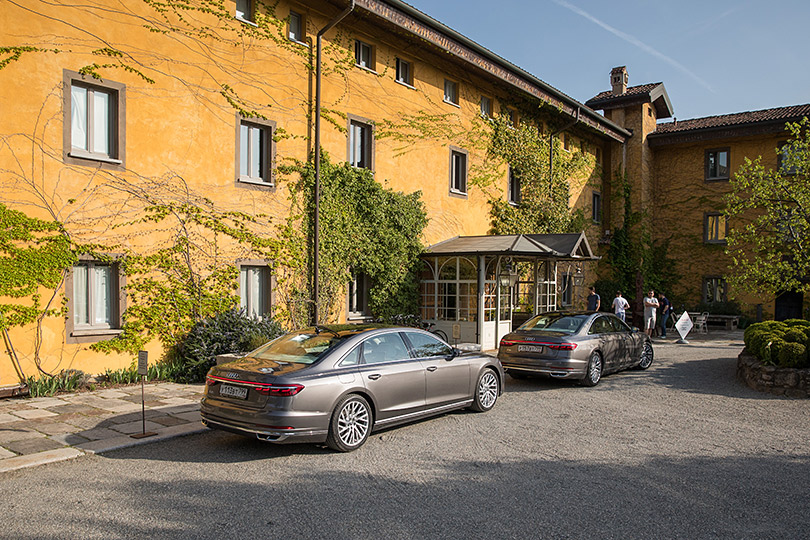 A human driver can anticipate events and movements of other cars while a computer does not respond until its programmed parameters for responding are met. For example, on the highway a truck shows up ahead which is obviously going slower than you. Normally, you would see the truck, look in your mirrors and without ever needing to change your speed find a gap in traffic in the left lane to overtake the truck seamlessly. A computer does not do that. It will start to slow down for the truck in front while it is still far away unless you move to the left lane very early indeed. If there is other, faster, traffic in the left lane, you will be quite an annoyance for those drivers. Especially because, if the car has already slowed down a little for the truck ahead, it does not start to accelerate until you are fully in the left lane and it sees that the road is clear. The only fluent solution is to take control yourself, accelerate if necessary and let the cruise control re-establish the set speed once you're past the moving obstacle. I guess the real problem is having a rational computer drive among irrational and unpredictable humans. If we only had computers controlling the cars, and the computers communicating with each other, things would be just dandy. Right now, the computer is already pretty good at not hitting anything, much better than many people I know in fact, but there is some way to go in terms of driving fluidly.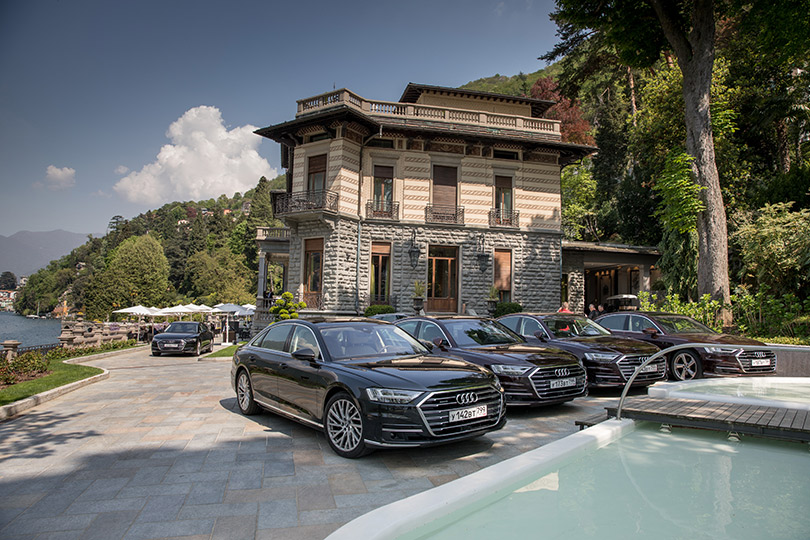 The truth is, I could go on for a very long time about every single system and impressive quality the A8 has and it would likely bore you to tears. The only alternative, I'm afraid, is the rather predictable conclusion that the new A8 is simply a brilliant car for going long distances in supreme comfort and with the maximum amount of toys to keep you busy. Its most obvious competitors are the Mercedes S class and the BMW 7 series, which automatically means that whichever you end up buying is probably more a matter of brand preference or loyalty than outright technical superiority. If you do care about the latter, though, I think you'll find that the latest Audi A8 is right up your street.