While everybody undoubtedly has their own idea about this kind of thing, I think luxury travel is at its best when you can go off the beaten path, at least by a little bit. It allows one to see some of the most stunning places in the worlds even when you're not of the overly adventurous type. Like, I wouldn't necessarily want to go hiking in a jungle in southeast Asia with my tent on my back, but if someone builds a lovely villa (and also a gourmet restaurant nearby) then that changes things considerably. For people with a low Bear Grylls factor like me, this makes Vietnam is the perfect location for a luxury resort like Amanoi by Aman resorts.
Tragically, for a place as amazing and achingly beautiful as Vietnam, the name still makes most people think of a war first and a country second. It's probably going to take a while longer for that to change, and things like a fourth Rambo movie coming out aren't exactly helping matters. But that does change as soon as you go and visit, which is very easy now that Vietnam Airlines do a direct flight from Moscow to Hanoi. It's a good 9 hours of being in the air, but their new Boeing 787 Dreamliner plane make the journey very comfortable thanks to this model's increased humidity and cabin pressure over older types. From Hanoi it's a short flight south to Cam Ranh airport where Amanoi's driver will pick you up and drive you to the resort by car. It's another hour and a half or so, but time flies by as you look out the window at the many small fishing villages and stunning views as you drive through the mountainous coastline of the South China Sea.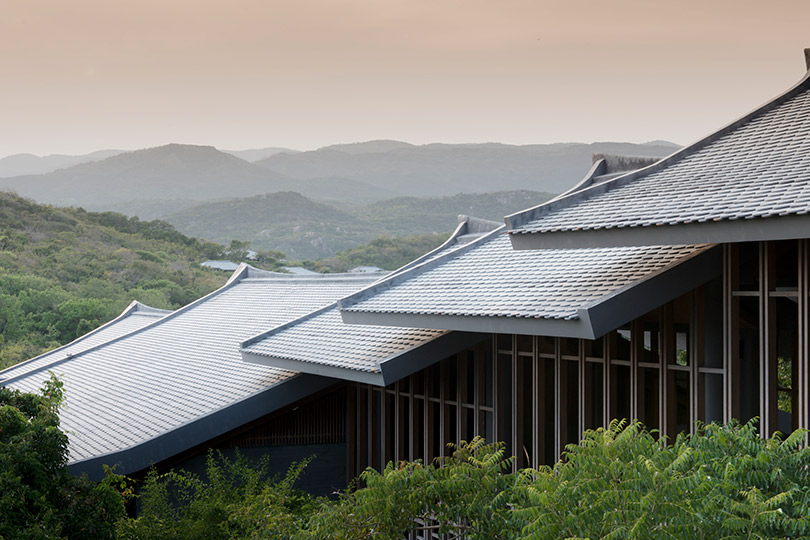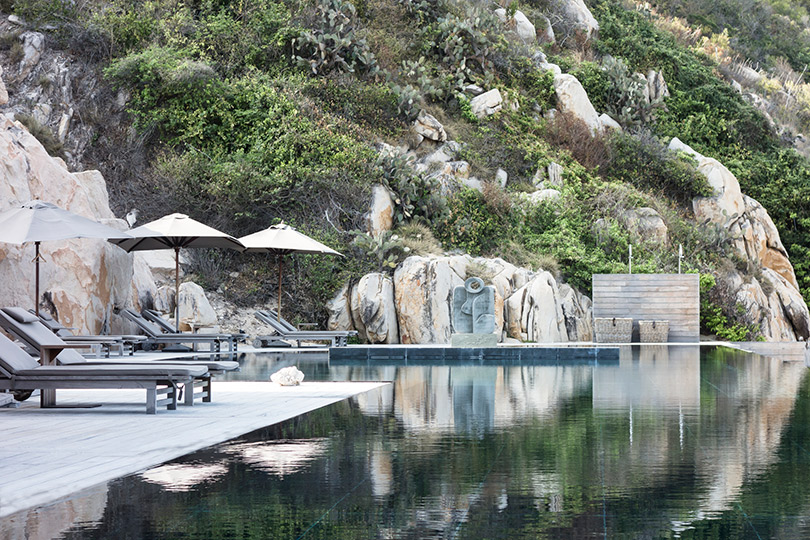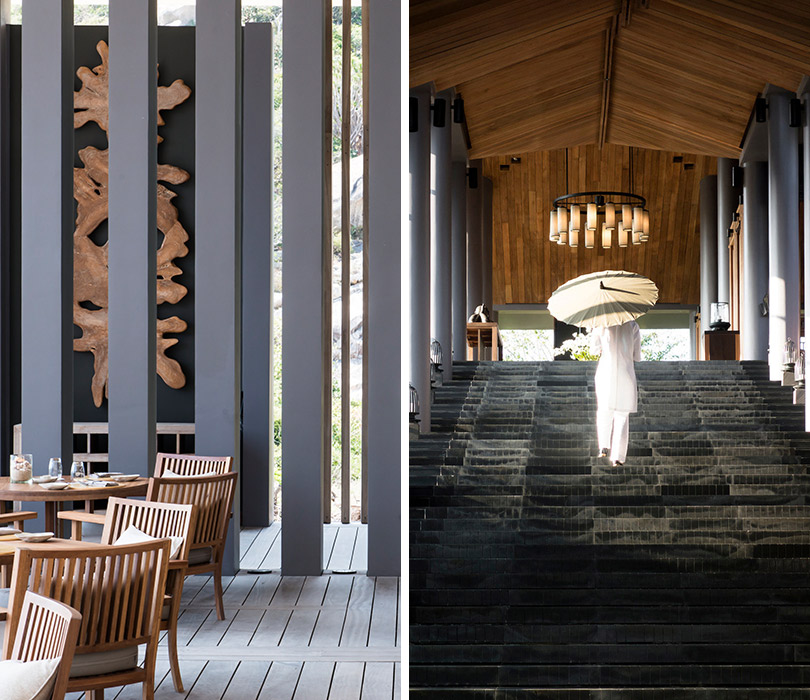 As soon as you arrive at Amanoi, the sheer quietness of the place is striking. There's the odd cicada or cricket making a bit of sound every now and then, but you can tell right away that you're in a rather exclusive environment. A nature reserve, in fact, and totally serene. An oasis of calmness and pampering. Anyway, upon arrival some very impressive stairs lead you to the central building which also houses the main restaurant and bar, and from there it's only a brief electric buggy ride to your villa (Pavilion, sorry). The size of the property is so large and the Pavilions are spaced so far apart that nothing or nobody ever feels too close to your private space. It is your home away from home as soon as you step inside, a mark of great interior design, and the large outdoor pool is quite inviting too. I don't usually do pools much, as I don't like the chlorinated water much and I prefer to save my rather limited desire for swimming for the actual sea, but I did end up spending quite a lot of time in this one. Somehow it was just really comfortable to be in and the views are absolutely superb especially close to sunset. Once you decide to get out, there's no need to cross the living room soaking wet as there's a door that leads you from the terrace near the pool straight into the indoor shower. Nice. Of course you wouldn't expect anything less in a place that was designed by Jean-Michel Gathy, one of the world's leading architects.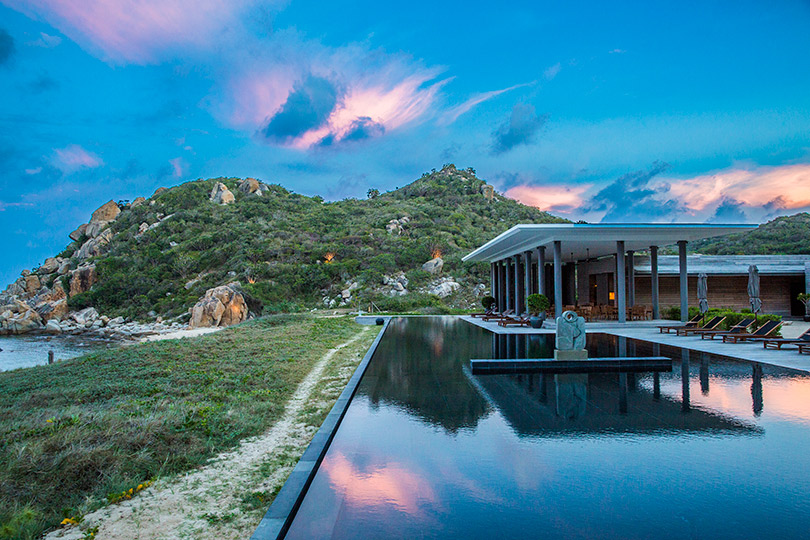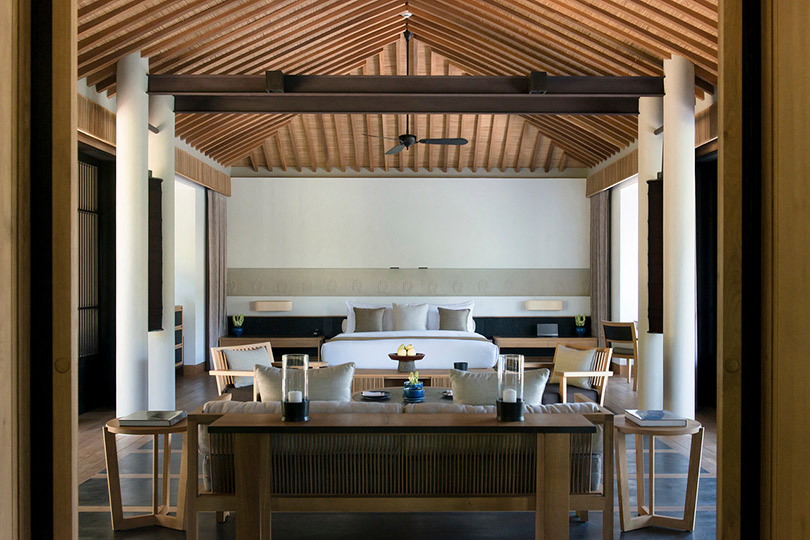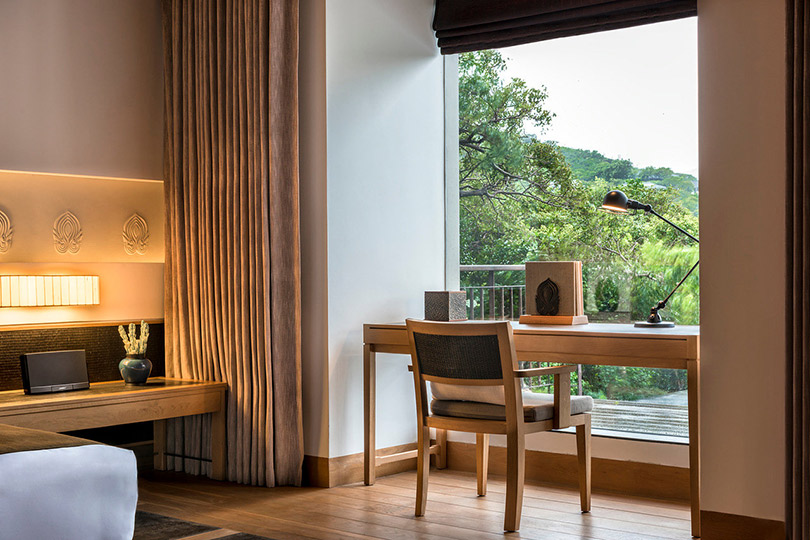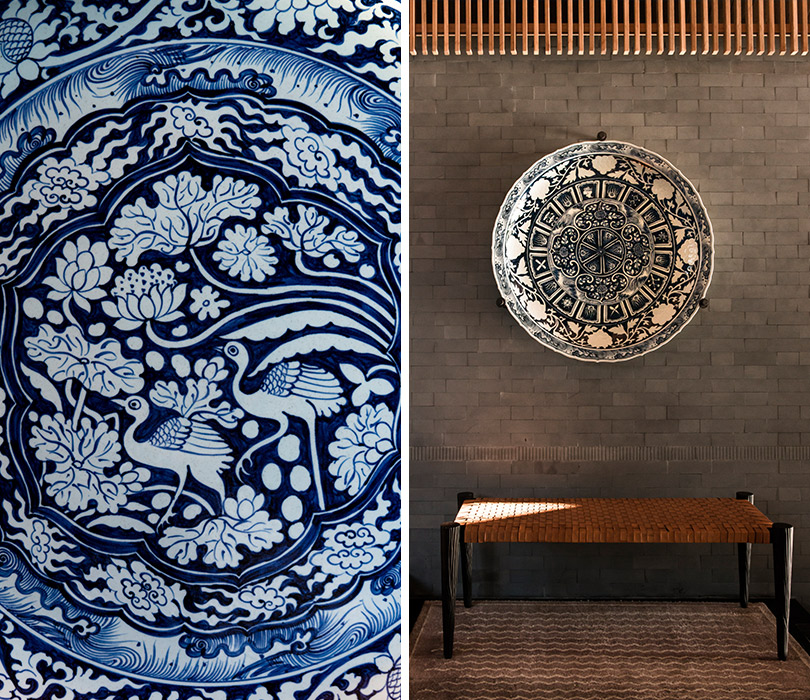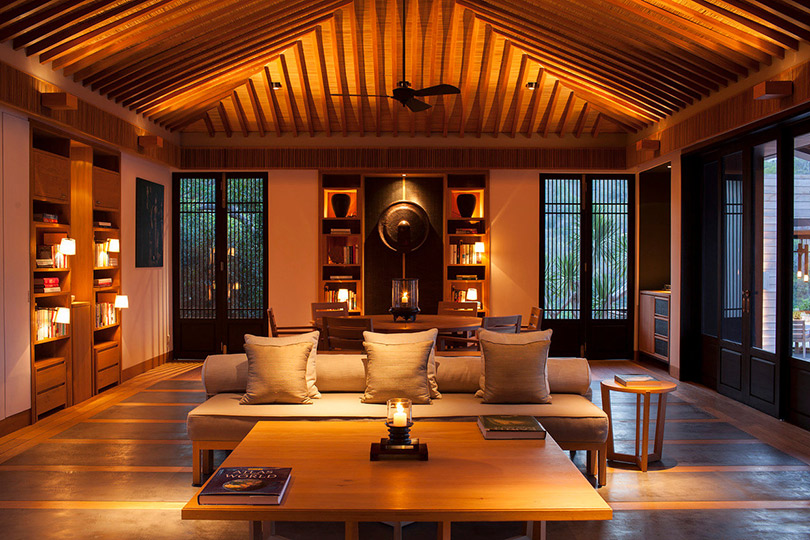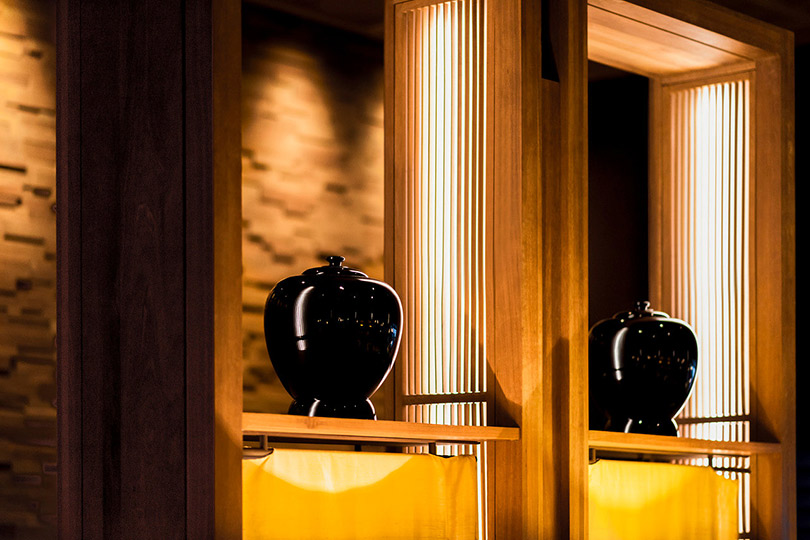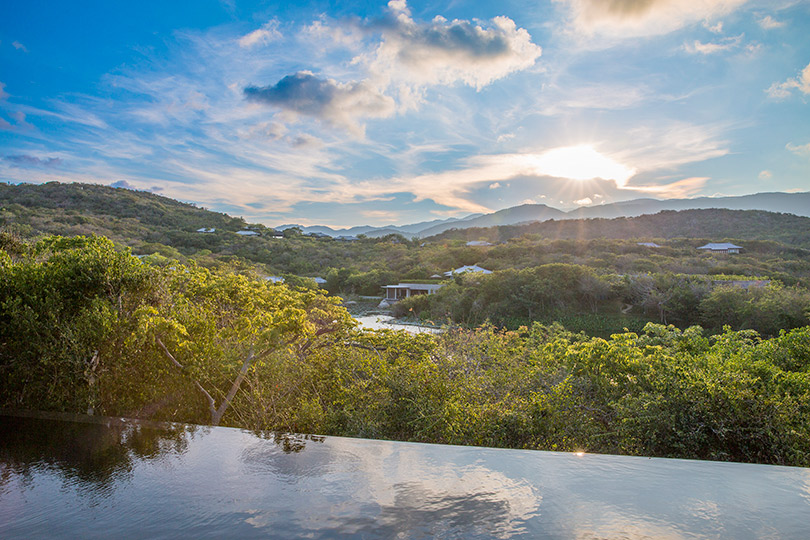 One good reason to take a step outside your home away from home would be to visit the Spa.
Nicolas Pillet, the General Manager at Amanoi who you are likely to run into as takes a keen and daily interest in whether his guests are having a good time, is understandably proud of the fact that the Spa has won the title of best in Vietnam. It sits by the central pond, which is exceedingly picturesque with hundreds of lotus flowers gracing its surface and green hills all around. While time seems to move slower as you admire the pond, it appeared to speed up considerably during the massage I received inside. An hour and a half seemed more like twenty minutes, such was my body's comfort level that my internal clock had put its feet up on its desk and nodded off.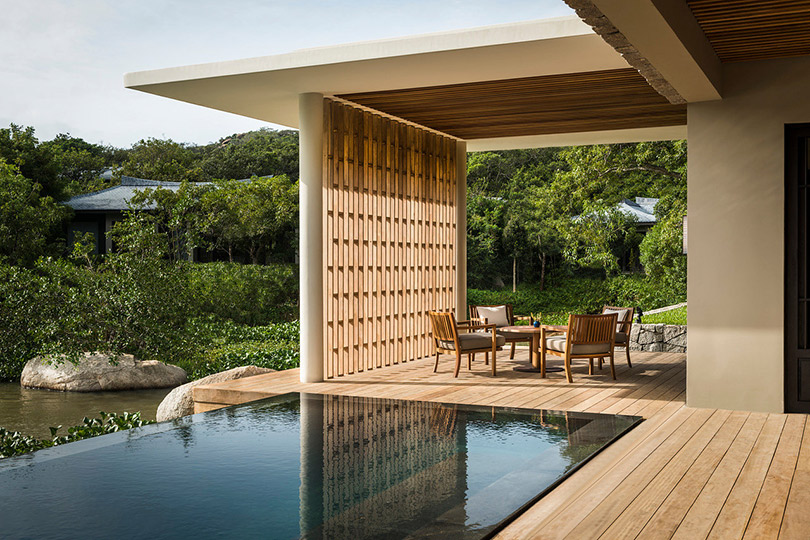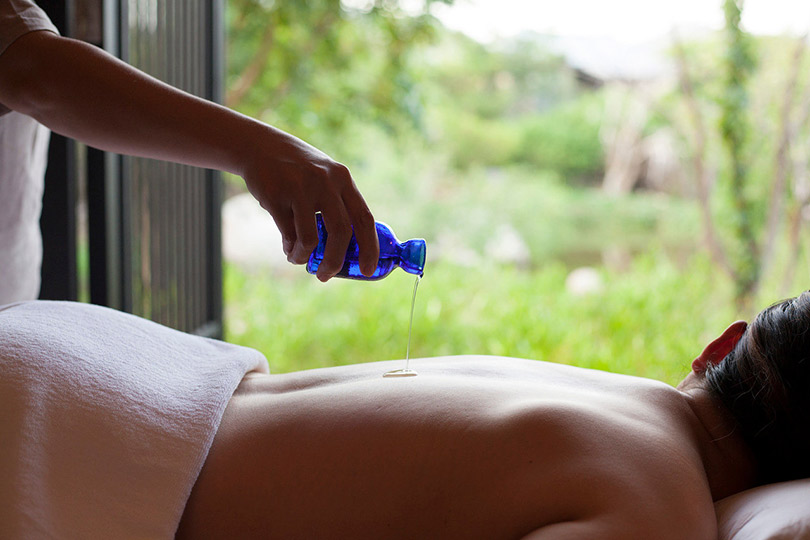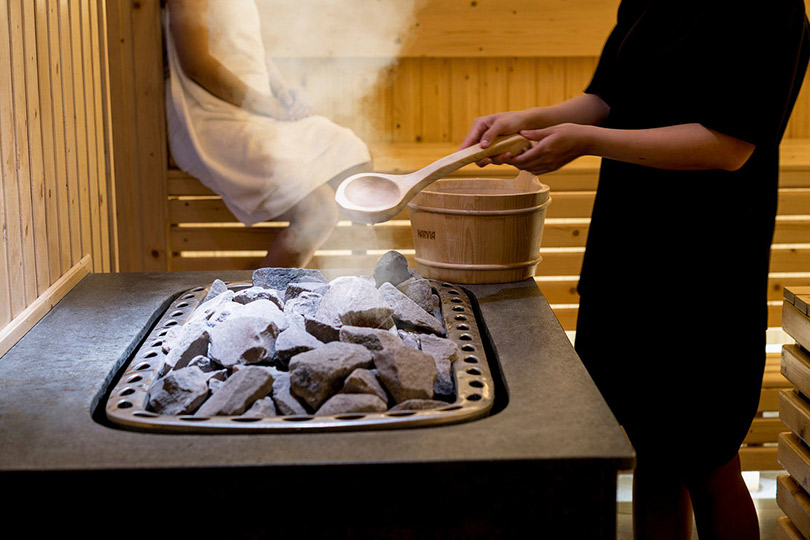 One of the most important things of any beach resort is going to be, well, the beach. How's that for a plot twist? But the Amanoi's beach is not exactly your typical stretch of imported white sand with a container load of plastic furniture all over it. No, this is a purely natural beach with only a couple of sunbeds in a single line and well spaced apart. There's plenty of opportunity for water sports as well, but if you just want to enjoy the water and the sand you'll find yourself with plenty of space thanks to the exclusive nature of this place. The word crowd doesn't really exist at Amanoi. While on the beach you also get a great view of local Vietnamese fishing boats, all of them modestly sized and seemingly crewed by people whose families have fished for generations. The small fishing village from which they hail is actually only just on the other side of the mountain, a ten minute drive from the resort. I'd highly recommend visiting, just to get a feel for how the locals live. It's a nice little tour to see the harbour where the day's catch is being unloaded, and the local people are invariable happy and curious to see foreign visitors. I suppose dressing yourself in the American flag would be a little insensitive, but I looked like your average European tourist and even small children who were too young to even be able to write were shouting an enthusiastic "Hello!".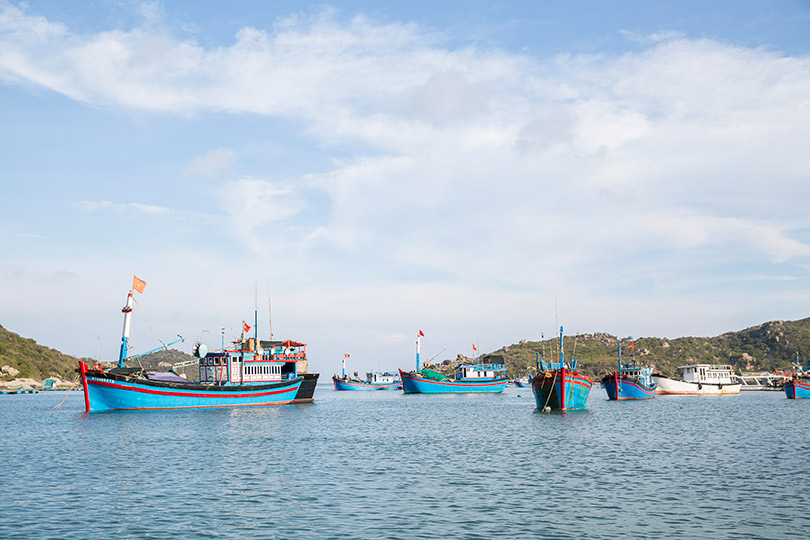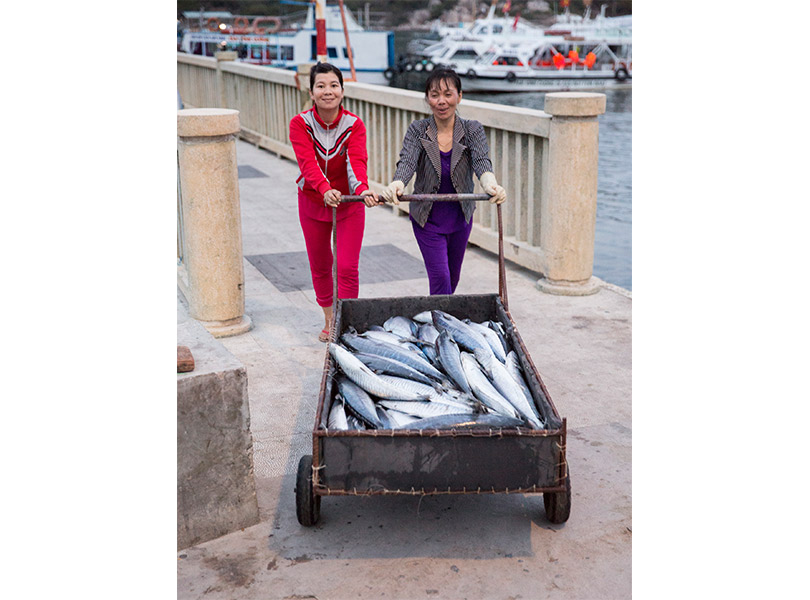 In this village also lives an elderly man named Ong Bay, who opens his house to guests of Amanoi if they wish to have a nice typically Vietnamese dinner in this most domestic of settings. The food is prepared right next to you, while you sit under the large Mango tree and contemplate the psychological benefits a quiet and modest life in this old fishing village must have. Then again, Ong Bay's life like so many others in Vietnam has certainly had its stressful moments. Originally a refugee on the run from the Nguyen Dynasty, he and his family would flee another three times for various political reasons. The house has been rebuilt several times but keeping the original architecture. While Ong Bay's exact age was not disclosed, the fact that he has twenty grandchildren and four great-grandchildren suggests he has enough life experiences to fill a rather large novel. I would rate this experience as probably the most memorable of the whole trip, and it gives you a welcome taste of how the locals live their entire lives before you go back to enjoy your soft bed and the rarified luxury atmosphere at Amanoi.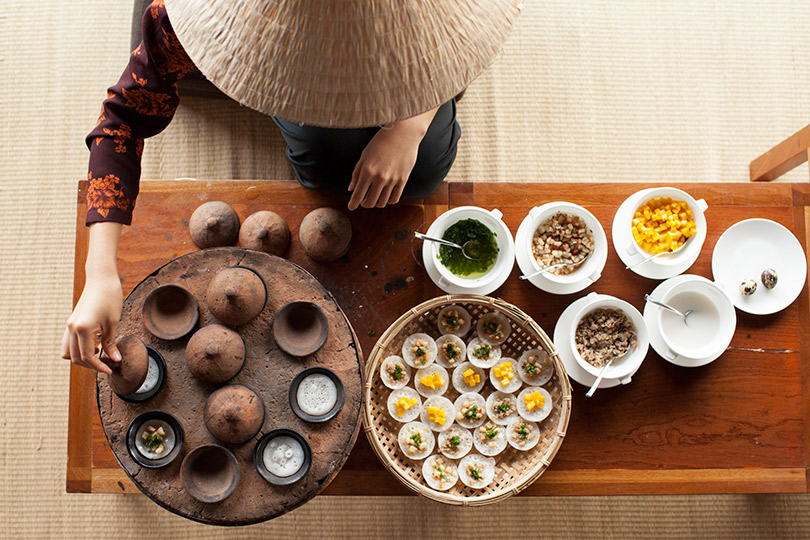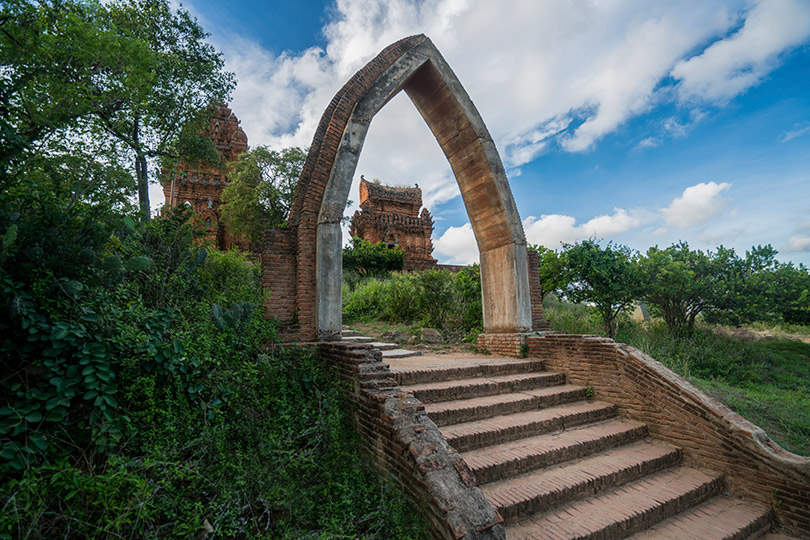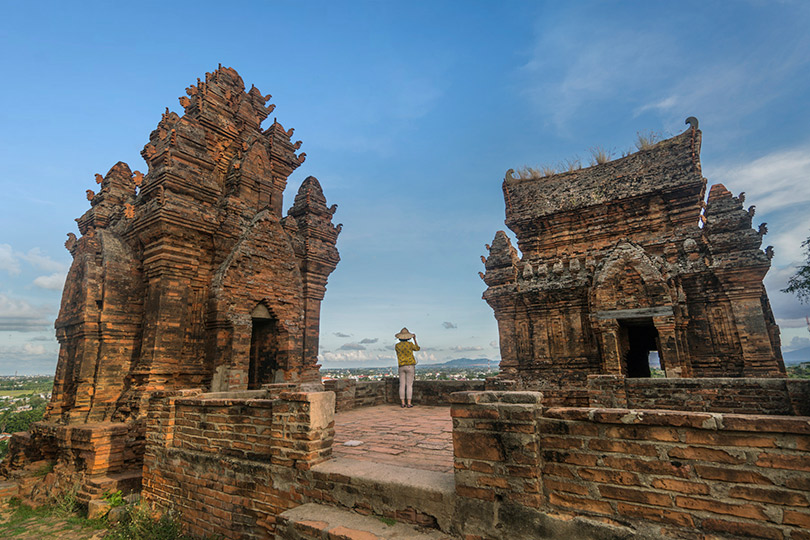 Another brilliant excursion, if I can call it that, is to visit the Cliff Lounge to observe a glorious sunset with some sparkling wine and finger food within arm reach. In this case though, you do have to take the word "lounge" fairly liberally. It is little more than a single wooden table and bench on a cliff about ten meters above the sea, fifteen minutes from the resort by small speed boat. But no description of this place can adequately convey just how amazing it is to be there. After the boat drops you off, you're all by yourself with Vietnam's stunning looking nature while the local fishing boats are going about their business on the sea right in front of you. It's one of the best views my eyes have ever had the pleasure of seeing, and in a comfortably tropic temperature no less. Somehow a great place can seem even greater when you're wearing shorts and flip flops. Or, even better, barefooted. When the sun sets and the sky's vivid colours start to darken, the boat returns and you're back in the resort before you know it.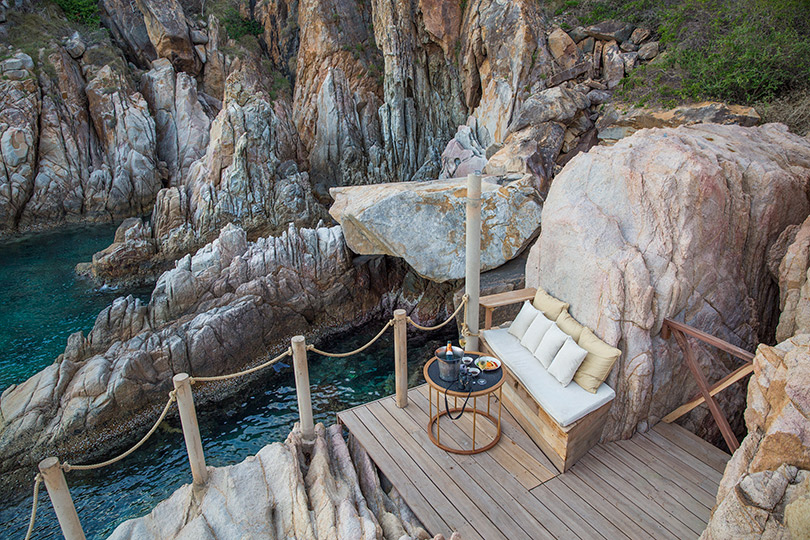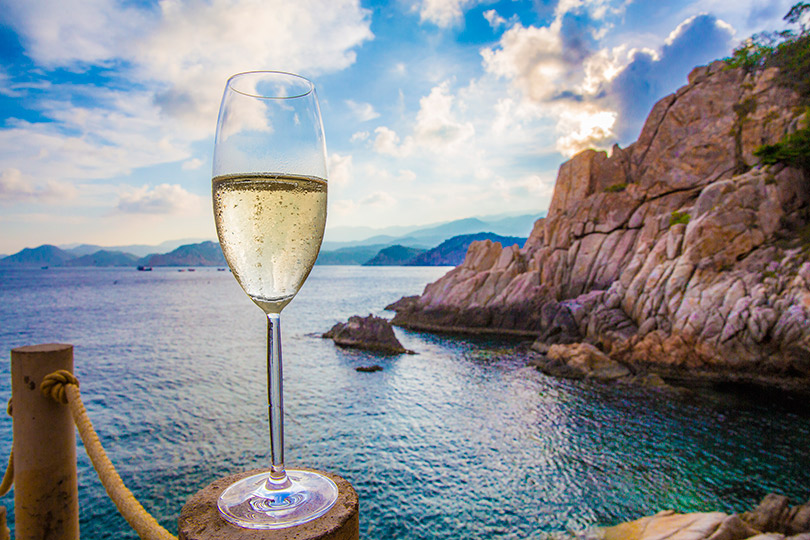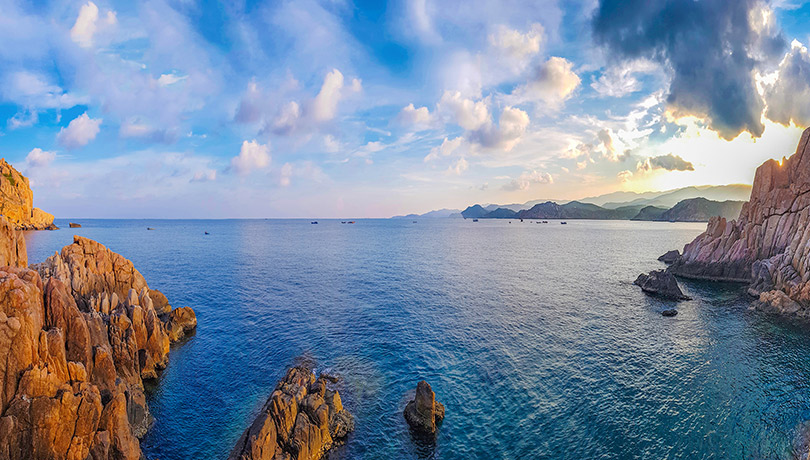 Once there, you're probably going to be having dinner which is served in the main restaurant high up on the hill. As you would expect of any Aman resort or hotel, the food is exceptional. Especially, in this case, the deserts. Great was my surprise when I found out that the Chef responsible for making some of the most amazing French style desserts I've ever eaten was in fact not French but Vietnamese. I pretty much ended up ordering the apple tart every night, who cares about their waistline anyway. I certainly don't when the desserts are this good. In the same restaurant you can enjoy an a la carte breakfast every morning, unless you choose to have it in your pavilion of course. Personally I think it's worth a little hike up the hill (or a quick call for an electric buggy to drive you there) for the amazing view over the South China Sea which looks very, very blue and inviting in the morning sunshine. Lunch, meanwhile, can be enjoyed in a very nice and completely open (aside from a roof) restaurant by the sea and main swimming pool.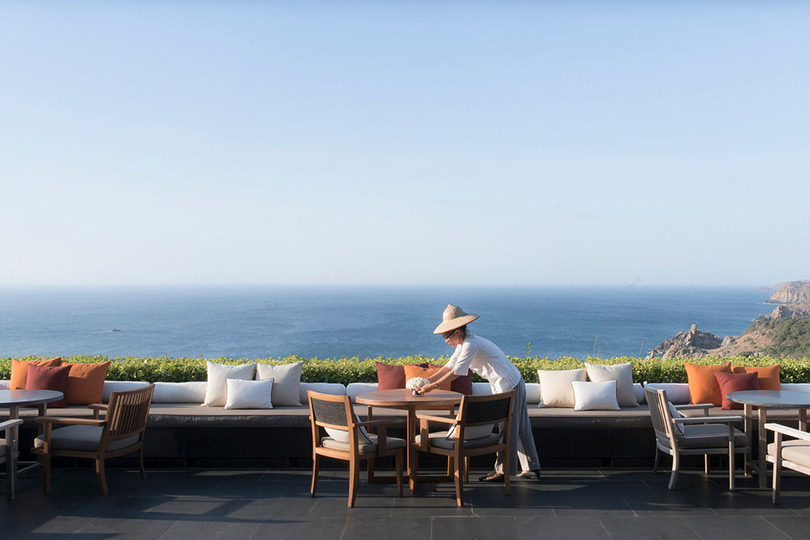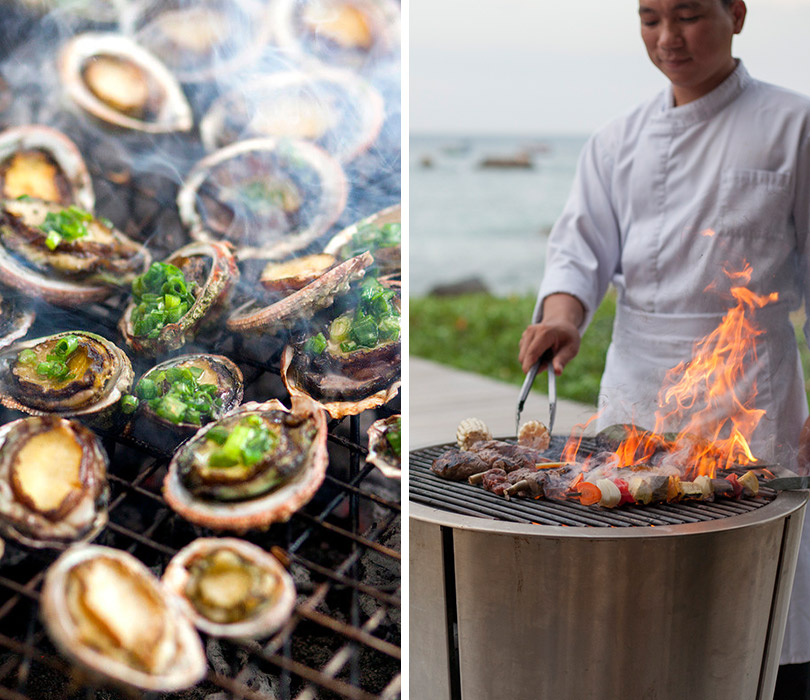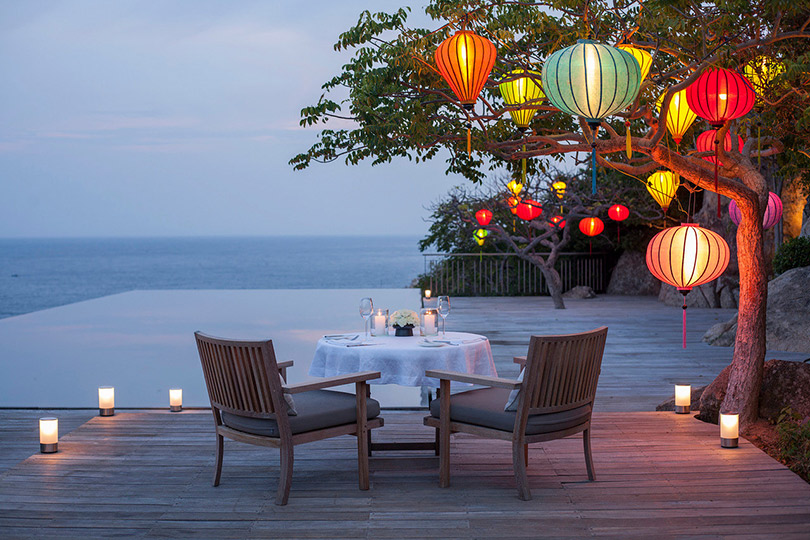 One peculiarity of Amanoi is that there are no bills to sign. Well there is one at the end, obviously, but between checking in and checking out nobody wants to bother you with something as mundane as signing a piece of paper. After the first day, nobody even asks you for the number of your pavilion. While it takes a little while to rid yourself of the habit of asking for the check, it does help to make you feel free away from life and boring responsibilities in the real world. It probably wouldn't work if Amanoi wasn't such an incredibly well run resort. Even the housekeeping seems to be done by mythical creatures who know exactly when they can come in and tidy things up without you noticing. As I'm sure you can tell by now, I liked Amanoi a lot. Especially when you've already seen many or most of the obvious tourist destinations, the place makes you feel like you've finally gotten to the place where people go when they know. You probably won't know any of the other guests but even so, one cannot help but feel that simply by being there everyone has something in common that is valuable. And once you're in the know, you'll never forget it.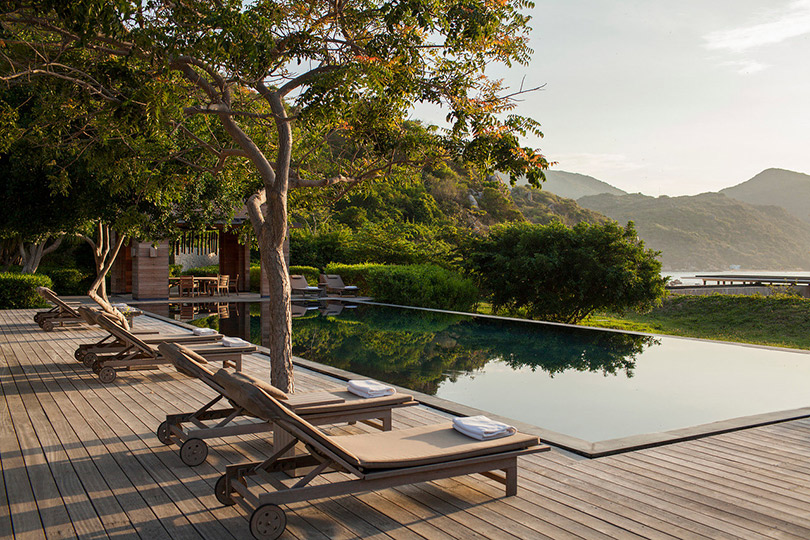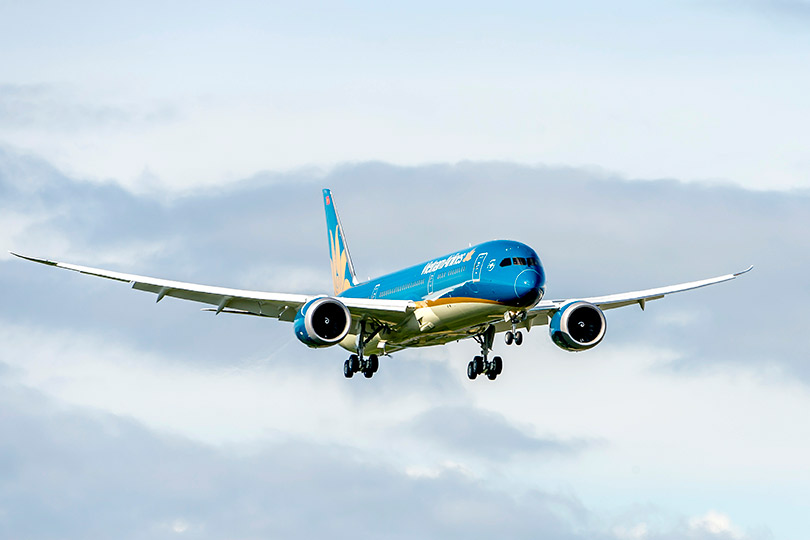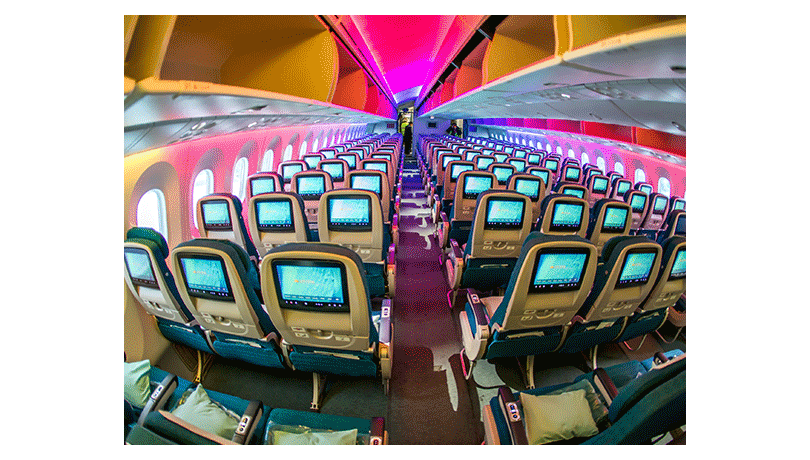 Детали
www.vietnamairlines.com