Apparently, there's no such thing as a cloud without a silver lining. Pandemics and lockdowns certainly aren't much fun, but they do have the power to hugely extend the amount of time you spend with the press car you picked up just before the lockdown kicked in. As it happened, the car in this case was a Volvo S60.
Volvo is certainly a brand that has undergone something of a transformation in the past decade or so. In the not-so-recent past, they were synonymous with cars that seemed to be designed strictly with a ruler. There were straight lines as far as the eye could see, which earned them the loving nickname "brick". Or "turbo brick", in the case of the faster turbocharged versions. Fun facts: in 1985, the Volvo 240 Turbo won both the DTM and European Touring car championships and the estate version was the fastest "wagon" on the planet. Fast forward many years and a couple of ownership changes later, the Volvos of today are very different, though the general philosophy behind them is still much the same.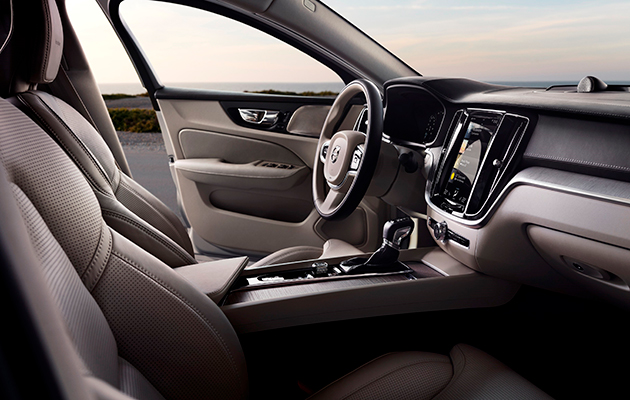 On the one side, they've gone from not really caring about what the car looked like to producing some of the best looking cars on sale today. That doesn't mean that the famed Swedish common sense has been thrown to the roadside, however. Functionality still trumps form, but wherever possible you now get both. This has helped move them higher up in the market, to where I'd consider them to be the most unpretentious luxury car you can buy. Obviously, personal tastes will vary, but I think the S60 has the prettiest form yet of the design language which Volvo introduced with the second generation XC90 quite a few years ago now. The S60 looks, to my eye, even rather sporty. That's especially true if you go for the "R design" trim level which brings with it a lower ride height and slightly sportier looking body parts.