If you are to stay at Cervinia,
we suggest you to check in Hermitage hotel of the Relais & Chateaux network in the center of the resort.
There's something undeniably pleasant about being in the mountains in winter time, even if you don't really fancy tying a couple of planks to your feet and slide downhill on the white stuff. To tell you the truth, I've never been much into skiing. When I was about 12 years old I spent a week sliding down the Austrian alps together with my school mates. Mostly on my face rather than skis. It is rumoured that a videotape exists of this expedition, but I swore long ago to never speak of it again. I guess it doesn't matter now, since nobody can play a VHS tape anymore anyway.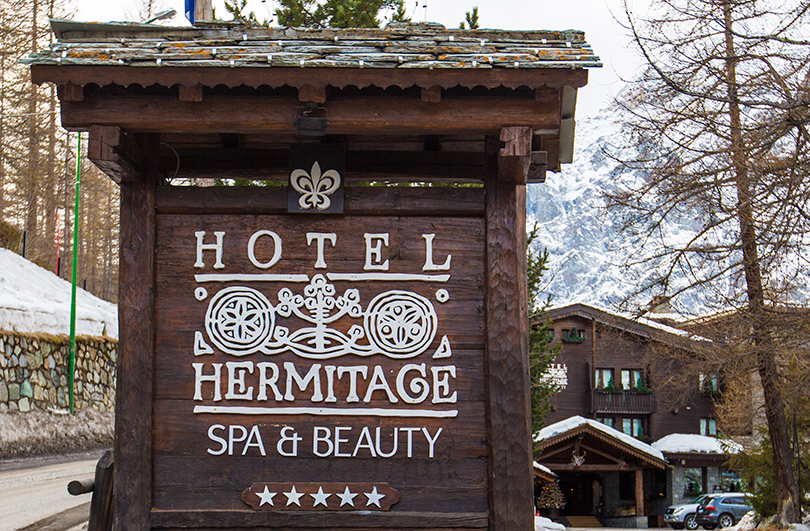 But then last year I had something of an epiphany. Being a guest in Courchevel, I was kindly offered another go at skiing. This time without cameras or pesky 12-year old schoolmates to slow me down. And it was truly wonderful. My face still got to feel the texture of the piste a couple of times, but on the whole it was rather serene. Blue sky, sharp white mountain tops and gravity as your companion for the day. Well, gravity plus a pass for the ski lifts, obviously.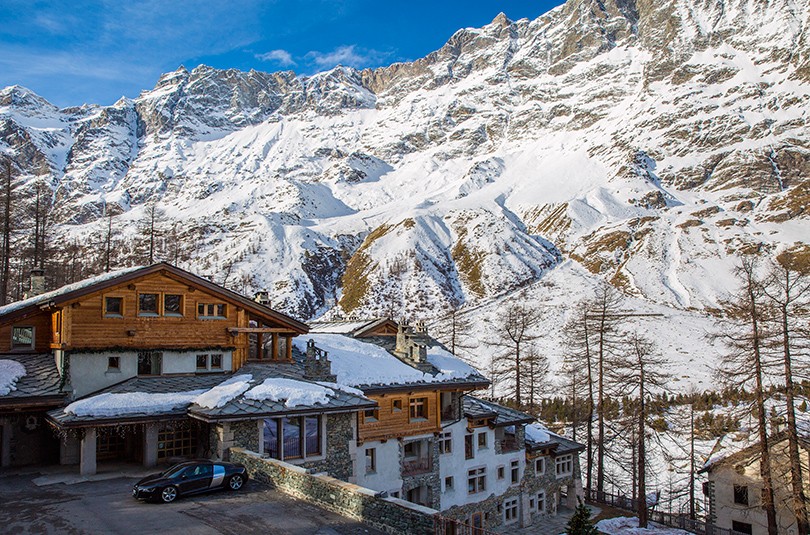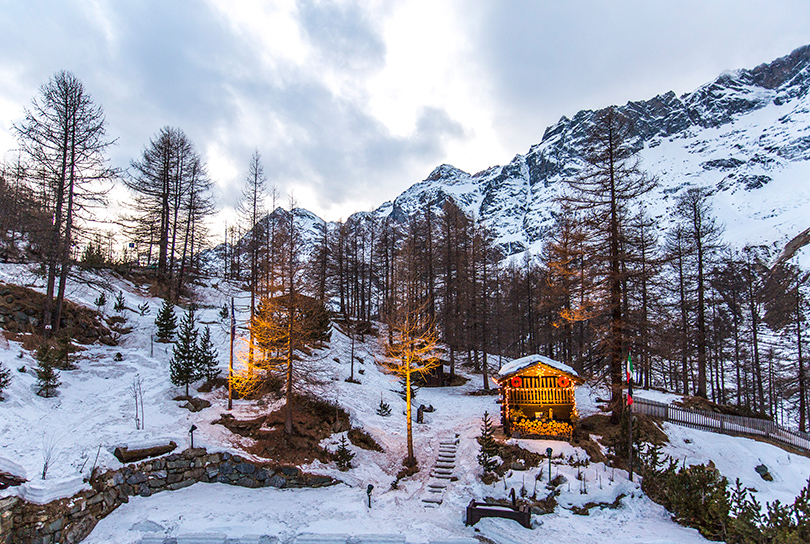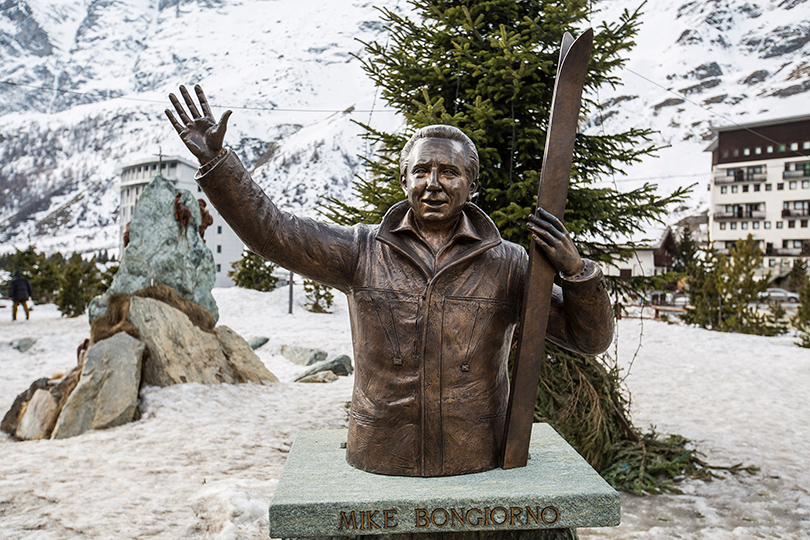 The Alps stretch for 1200 kilometers across 12 countries, so there's a lot of them to go around. Just recently I found myself on the Italian side in Cervinia, right next to the famous Matterhorn. One of the highest peaks in the Alps, it's actually called Monte Cervino in Italian. It sits right on the border between Italy and Switzerland, so it's got a German, French and Italian name. I suppose all you should care about is that it's an impressively beautiful piece of rock. You can quite literally take a ski lift to Switzerland should you feel like it, and Zermatt is right around the corner. During the day you can have lunch in one of the many restaurants near the ski slopes, giving you a great view with your food.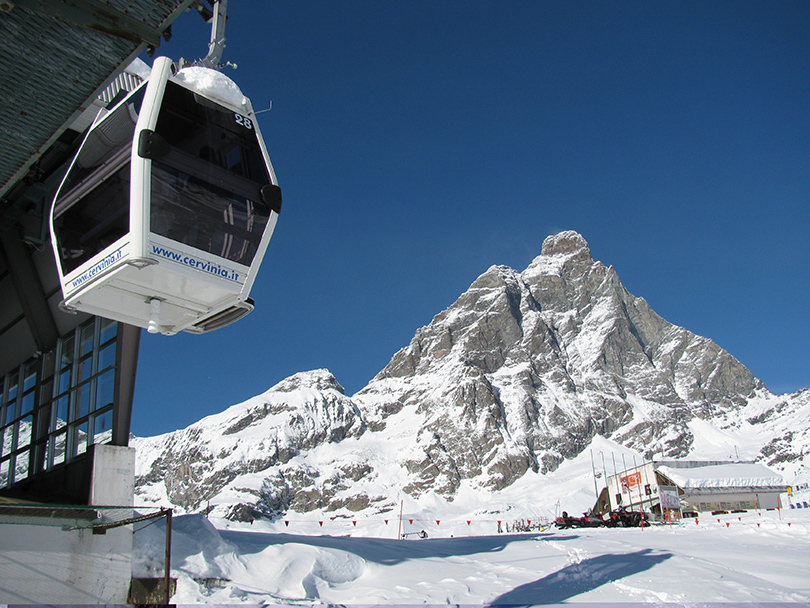 Cervinia itself lies more than 2000 meters above sea level, meaning there is good snow earlier and longer than in many other destinations. Whilst I was in Cervinia, the slopes were full of high quality snow while some other popular winter destinations were watching the grass grow. At least in winter, green is not the desired colour for a ski slope, and Cervinia is a pretty safe bet for good snow. Being high up in the mountains, the road to Cervinia is twisty and steep. It's in a good condition and plenty wide, but I imagine during heavy snowfall you really want 4 wheel drive and good winter tires. You might need snow chains otherwise. When it's dry though, this is one fantastic little road to drive on. Hairpin after hairpin, I found myself wishing I was driving something else than what I was. A twisty road, a great view, and walls of rock to reflect the sound of your engine. And it's in Italy! The country where, if you're lucky enough to drive a supercar, the police will stop you to take selfies with your car. The Swiss, by comparison, don't have much of a sense of humour if you don't take their speed limits literally.
Right next to Cervinia's town center we have the Hotel Hermitage from Relais & Chateaux. As soon as you enter the lobby, the alpine atmosphere makes you feel right at home. The smell of wood, the glow of the fireplace, and every wall has a painting of Monte Cervino on it. From the hotel it's only a five minute walk to the shops and restaurants in the center, and of course the ski lifts. The hotel has several cars to take you there as well.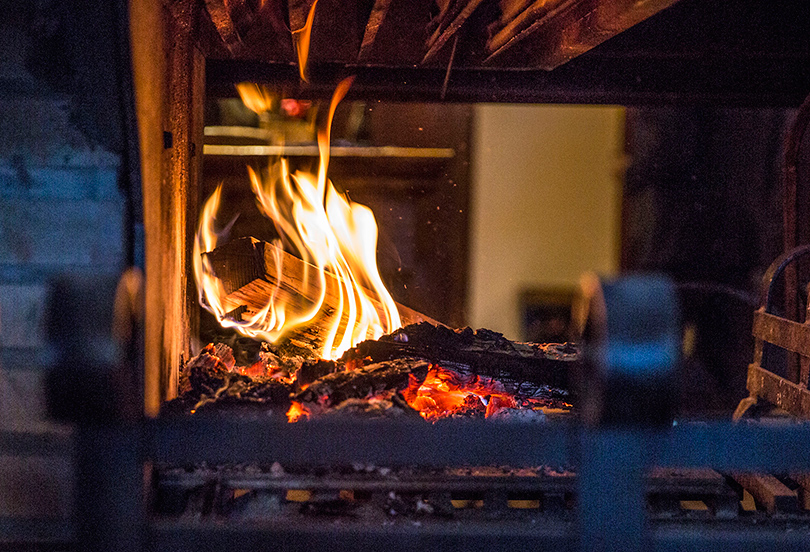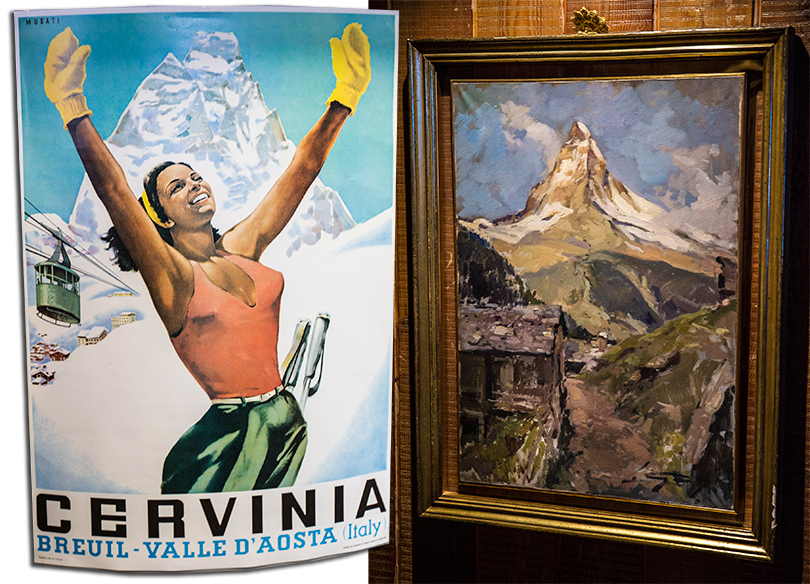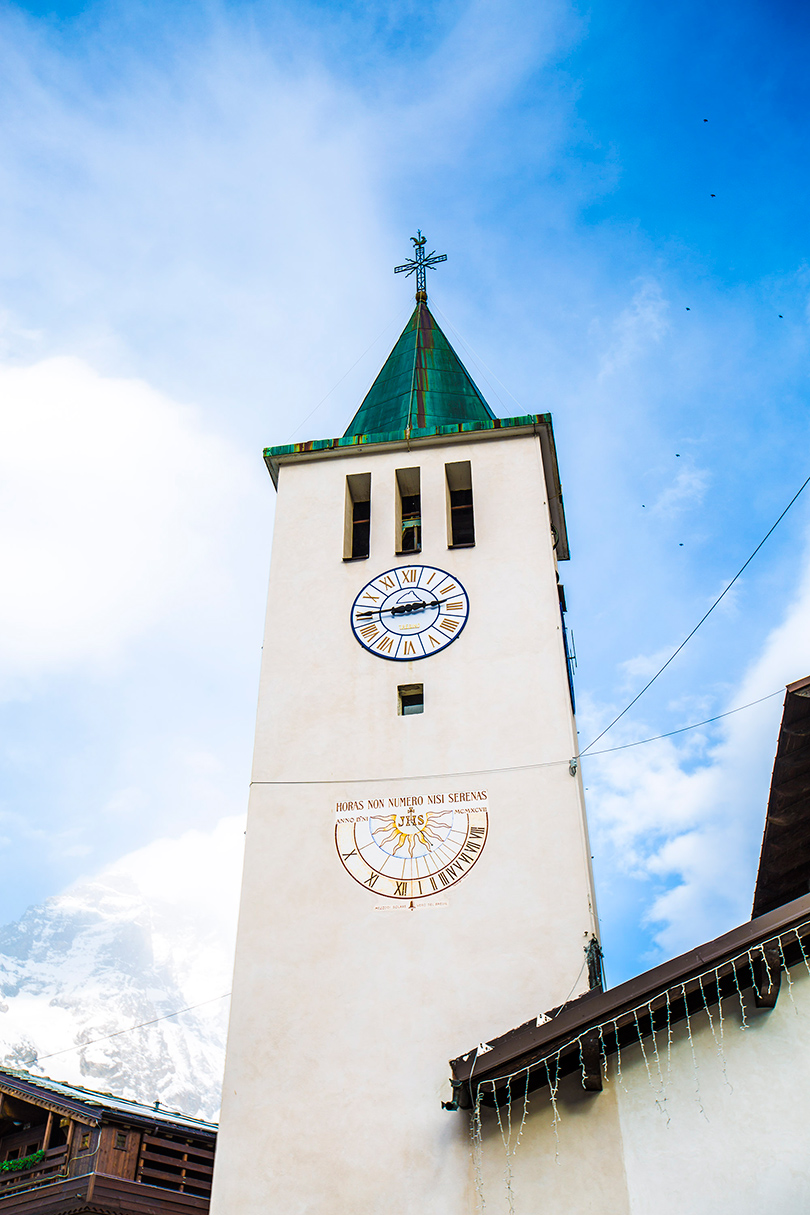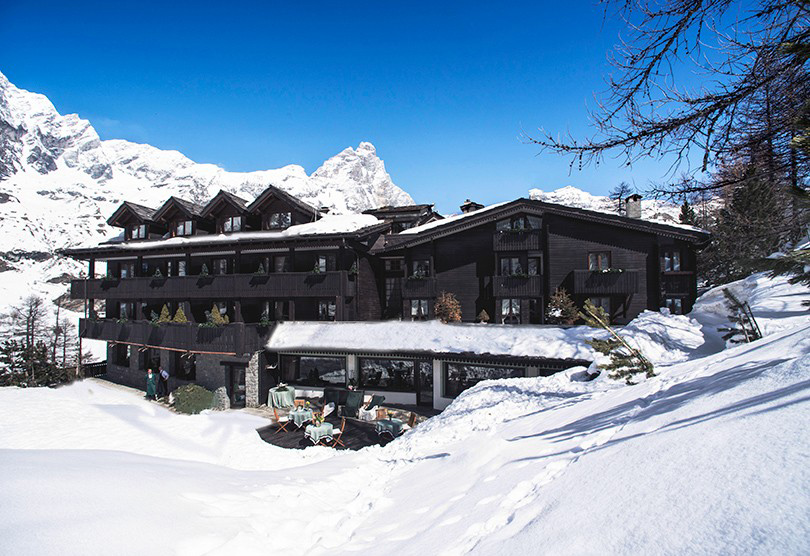 With Relais & Chateaux, you know there's going to be a great restaurant as they are restaurateurs first and hoteliers second. The Hotel Hermitage is no exception, and the dining room is usually packed in the evening both with hotel guests and reservations from the outside. I can particularly recommend the meat ravioli for a starter by the way. A great and tasty reminder that you are, in fact, in Italy. There's also an open fire grill which has a large selection of fish and meat, but what you really need to try is the Tiramisu at the end. It just doesn't get better than this one.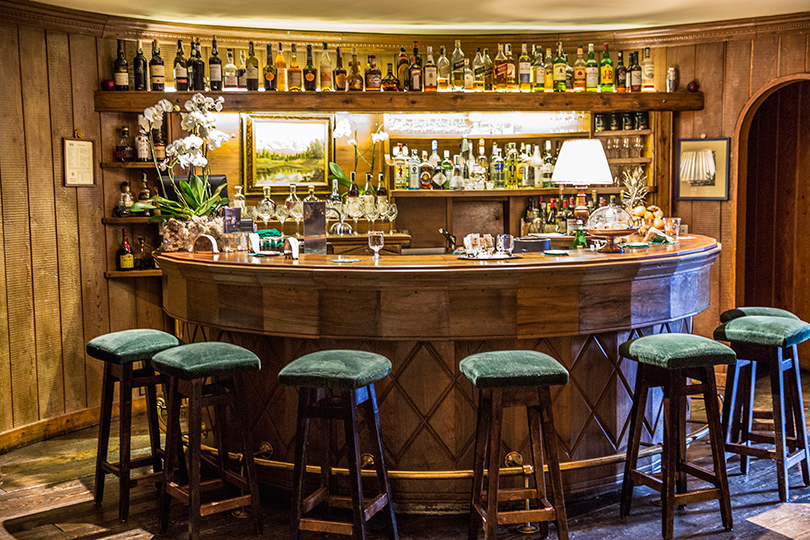 Plenty of space at the bar for the Après-ski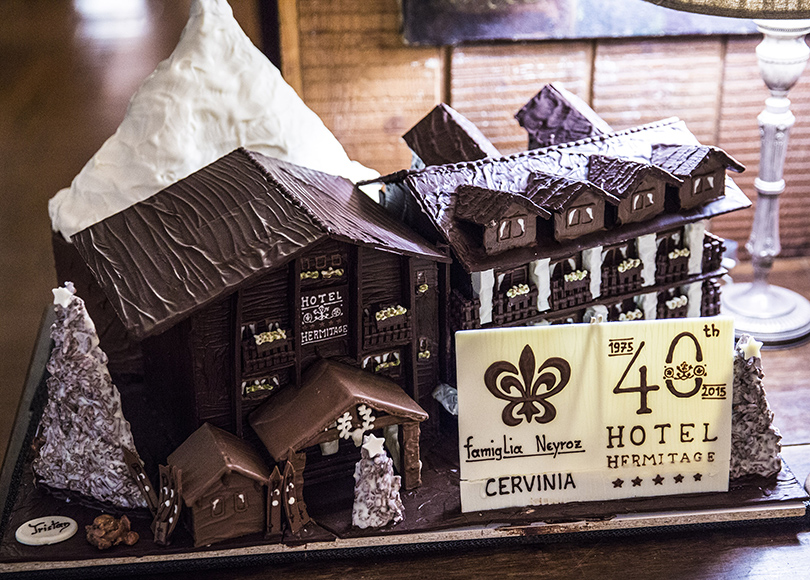 A loyal guest gifted this tasty looking chocolate model to the hotel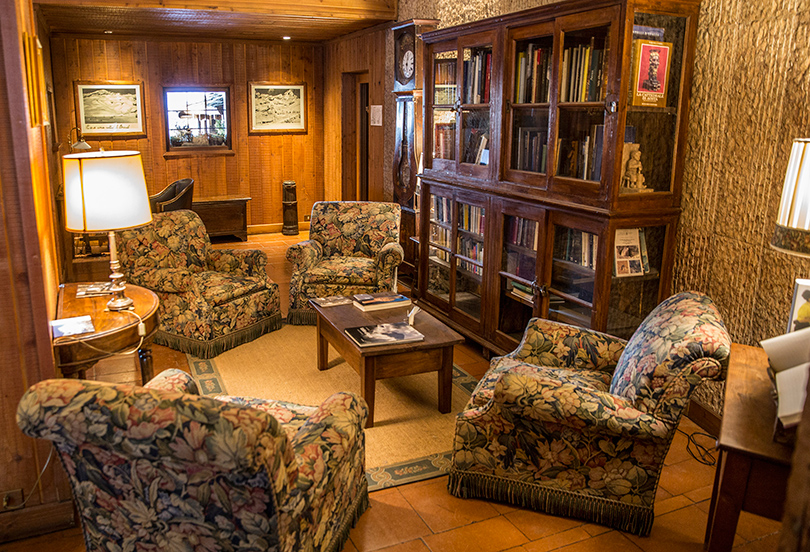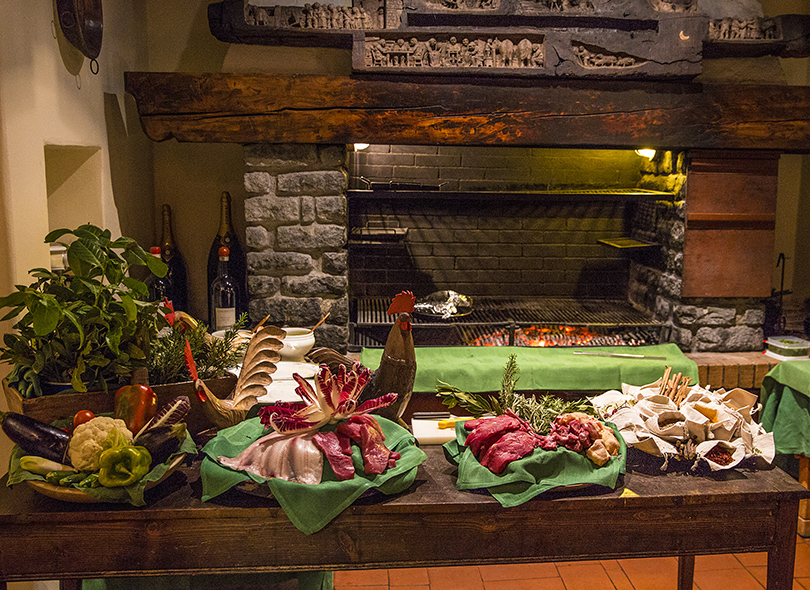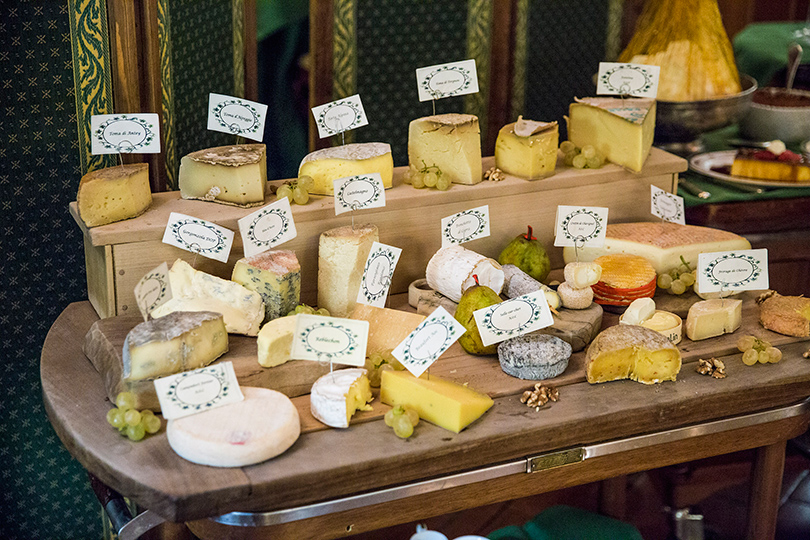 No need to feel guilty either, as you'll burn those calories right off the next day on the slopes, Or, should you not be skiing, in the hotel's private gym which is located right next to the spa. The pool, sauna and steam room are only a few steps away. The spa itself is by La Prairie, which means they have a wide range of quality treatments and products available. With these kinds of products, no matter what kind of skin, you do get what you pay for and the effects can still be noticed weeks or months later. Yes, this might come as a surprise to you, but occasionally I do get beauty products applied to me. We're living in a strange world, what can I say. I still prefer driving the Nürburgring to getting a facial, don't worry.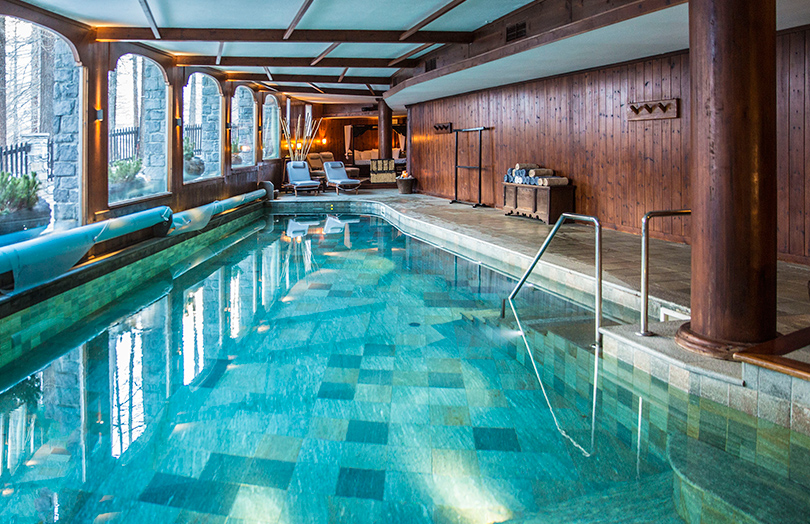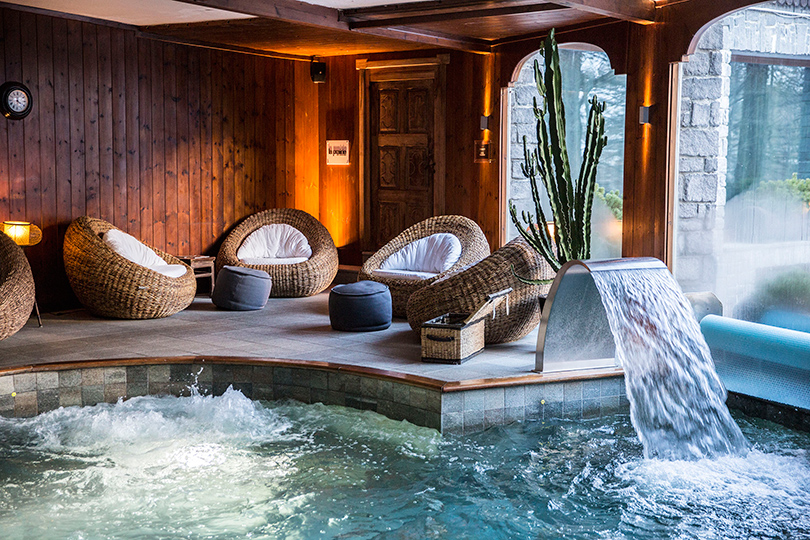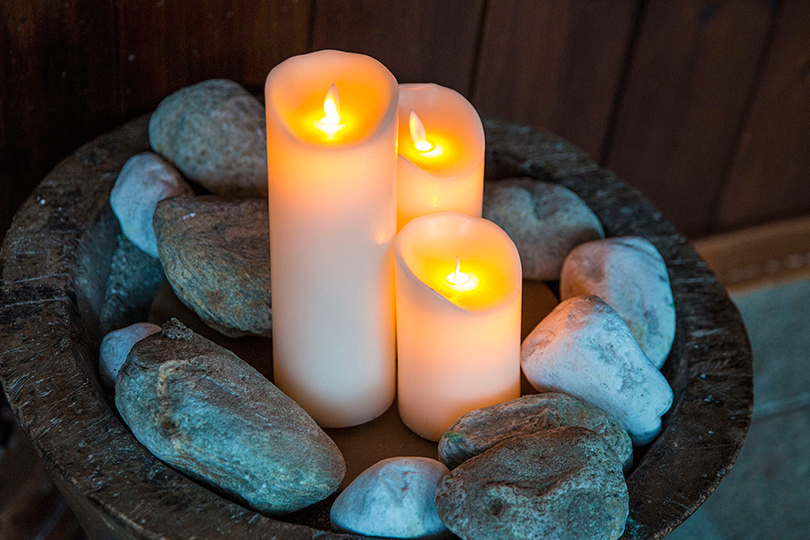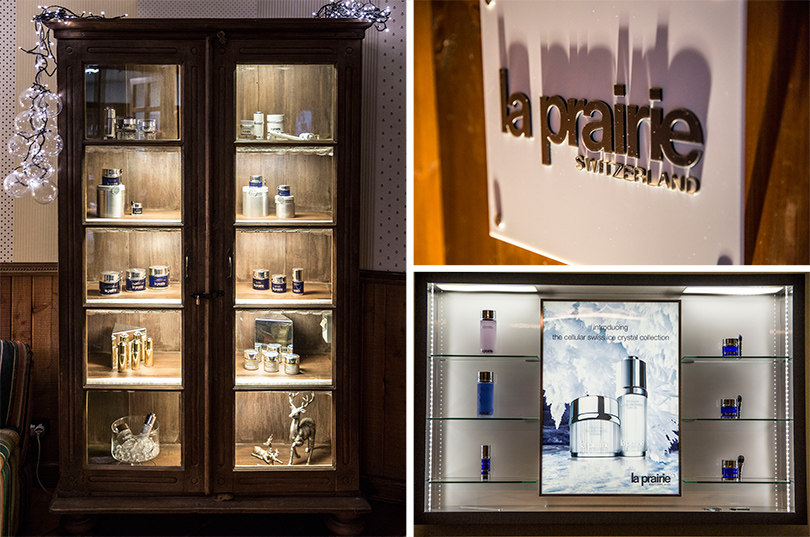 As a destination, the Hotel Hermitage and Cervinia were a great success. Because there's just so much to do, and none of it is really overpriced. When you're not skiing, you can jump into a car and reach the Serravalle Designer Outlet in about an hour and a half. Or Milan. And Switzerland is still right around the corner. And of course, as a pure skiing destination, it has everything you need. First and foremost, a lot of the white slippery stuff. And there's still time to grab your skis, as the season in Cervinia runs until the end of March.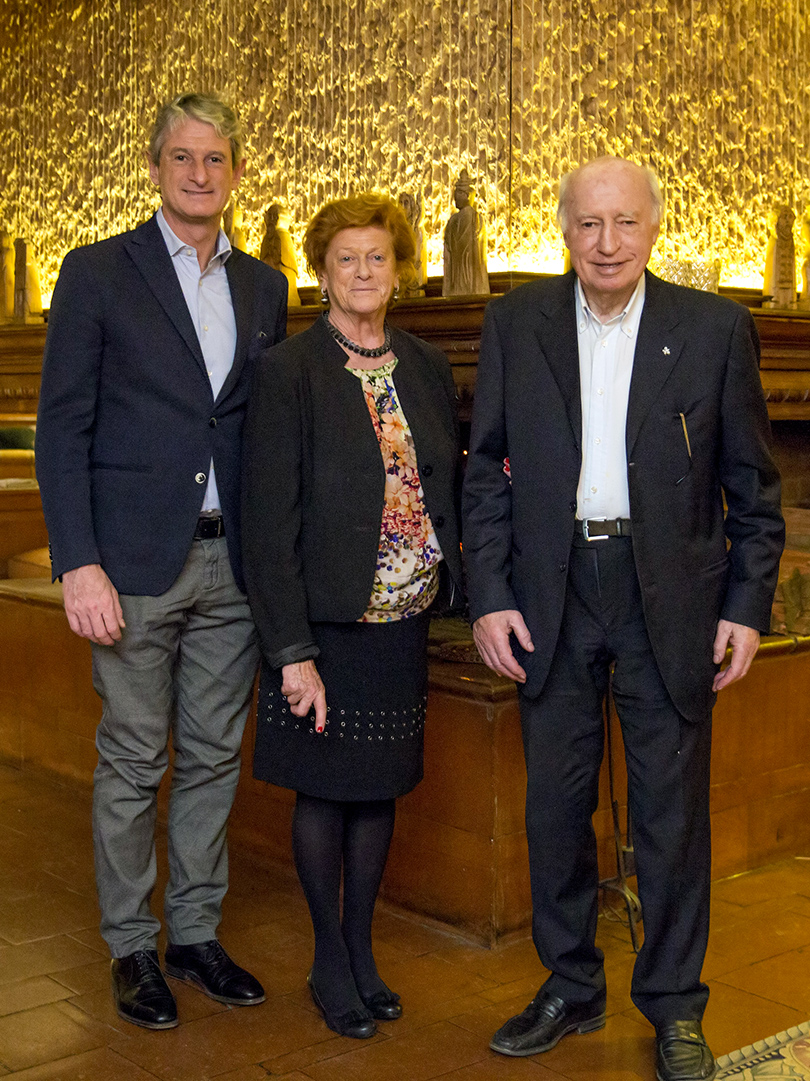 The hotel is family owned, which adds to the cozy atmosphere
Details by Posta-Magazine:
www.hotelhermitage.com
HOTEL HERMITAGE — 11021 BREUIL-CERVINIA (AO) — ITALIA
tel. +39.0166.948998
[email protected]
[email protected]