Rolls-Royce. Somehow, it just sounds right, doesn't it? It doesn't even matter if you're a car enthusiast or not, when they ask you if you'd like to drive a Rolls-Royce for a couple of hours, never mind two of them, you can only say yes. So I did.
In a way, calling a Rolls-Royce a car is stretching the limits of the word "car" a bit. It almost seems unfair to all other cars, or the Rolls itself for that matter, to even suggest that they are in competing with each other in any way at all. I believe this also means that my opinion which you're about to read isn't particularly well qualified. While I certainly consider myself a car enthusiast, the cars that I get enthusiastic about tend to fit a certain, stubbornly narrow, profile. And I struggle to think of any car that is more different from my dream car than a Rolls-Royce. So I'm left with no other option — I'm just going to have to pretend like I know what I'm talking about here. Not like that's necessarily a big departure from my usual writings.
The Rolls-Royce brand, for me, isn't all about the car itself. The machine, and specifically the Spirit of Ecstasy cutting through the air at the sharp end of the car, is a symbol of having reached the rarefied heights of human existence. Of course, that's just an overly pretentious way of saying that buying a Rolls makes you look rather civilised, whether you actually are or not. Assuming that you manage to not order it in a particularly nasty shade of pink, that much goes without saying. Anyway, because a Rolls-Royce is just about as upscale as afternoon tea at Buck House, they weren't going to hand us the keys to the cars behind a fast food restaurant. Rather more suitably, a small handful of capable journalists, and myself, were transported to a little bit of paradise about two hours away from Moscow. Specifically, Zavidovo.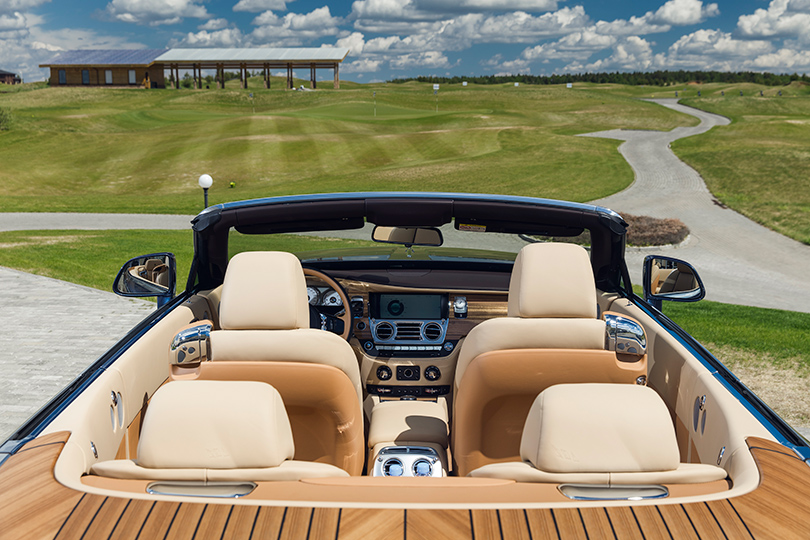 As far as I can tell, no brilliant scientists hailed from Zavidovo nor did any historically relevant battles happen there during the war. Instead, what has put it on the map is the Zavidovo PGA National Russia Golf Club. A bit of a mouthful, but the name doesn't seem that excessive once you get there. Every time I travel outside the bubble of Moscow and into the nature that surrounds it, I'm a bit amazed by just how pretty it is, but the scenery in Zavidovo is positively breathtaking. There's a river, lakes, ponds, and some of the greenest greenery you could find anywhere. For an altogether relaxed sport like golf, it's the perfect place. Its president, Alexander Yarunin, was a delightful host and the dinner, unsurprisingly, was excellent as well. Alexander is a man who seems to live and breathe golf, his enthusiasm for it being so contagious that even I — nearly — started to feel like it was something I ought to learn how to do. The next morning, we were politely p̶r̶e̶s̶s̶u̶r̶e̶d̶ invited to try our hand at the ancient art of whacking a ball with a large metal club. Obviously, it was a bit more subtle than that, but like most people who try golf for the first time, I felt like a toddler who has barely learned how to crawl being asked to climb Mount Everest. It was mostly an exercise in trying to keep your dignity intact, to be honest. I shall never again make fun of actual golfers, though I might bring up the factoid of how the game started from time to time. Hint: it involves bored sheep herders, sticks, and sheep droppings.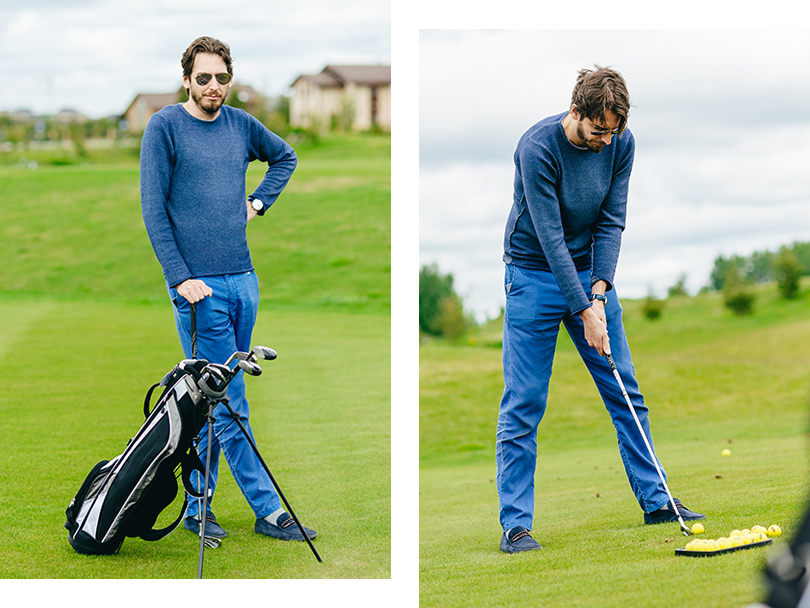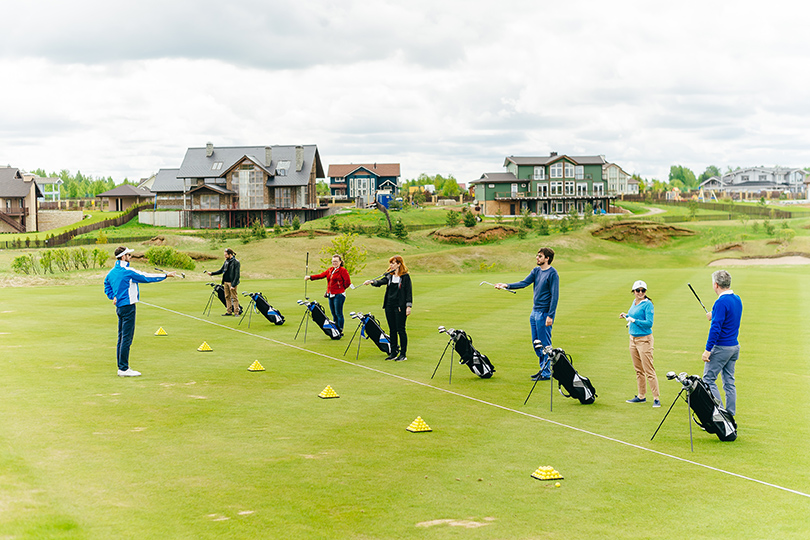 To get back to Moscow, there was a Rolls-Royce Dawn on hand, and a Ghost as well for good measure. As luck would have it, the weather was excellent, so we could set off in the Dawn with the roof down. I was actually happy to spend the first bit of the trip in the passenger seat, to get a feel for the car, the cabin, and all the buttons. On the whole, sitting in a Rolls-Royce dawn feels pretty much exactly how I imagined it would. Everything is either really soft, or really solid, and feels properly expensive.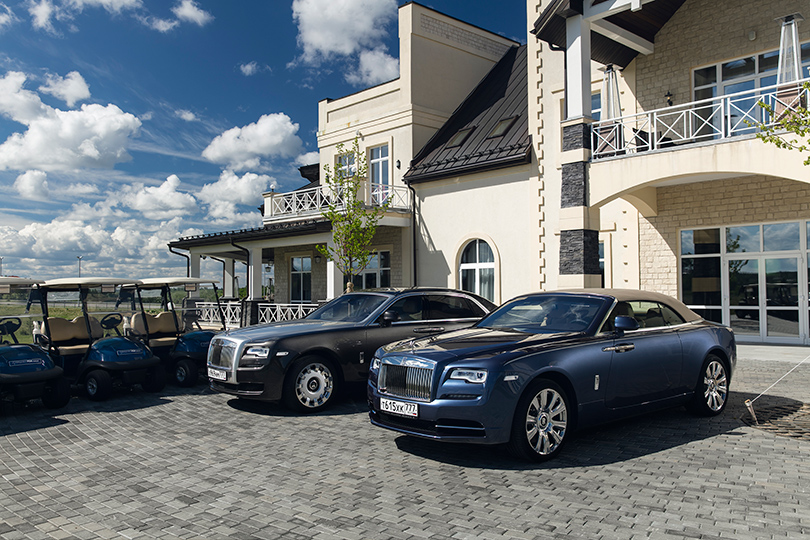 It's a car that has been built pretty much the other way around from any other car. If you're a car manufacturer knocking out half a million units of a particular model, you streamline the process and try to make it as cheap and efficient as possible. They don't do it like that in Goodwood, England, the place which Rolls-Royce calls home. If a stripe needs to be painted somewhere, they'd rather have a man paint it, imperfectly, by hand rather than get a boring robot to make a perfect one ten times faster. I also prefer a Lange & Sohne mechanical watch over a battery-powered mass-produced one, so I can't argue with the philosophy. It also means that no matter how much money a Rolls-Royce costs, you can always make the point that you get what you pay for, because this is the end of the line in terms of craftsmanship and attention to detail.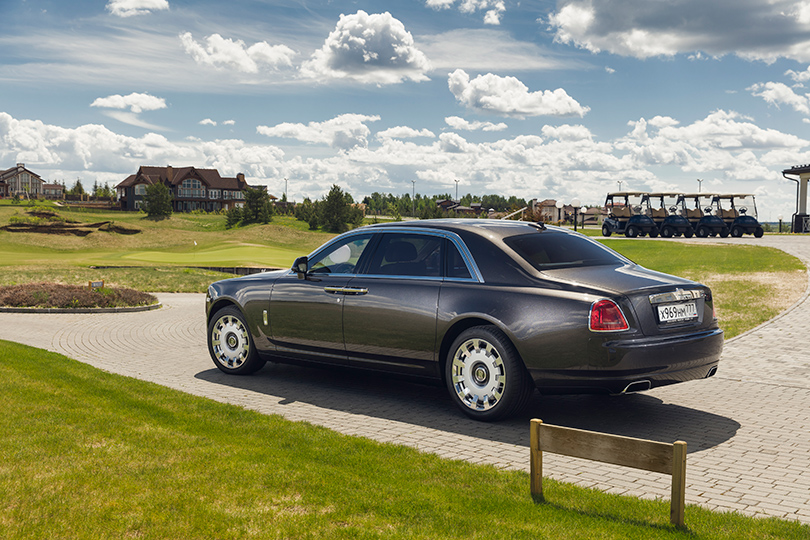 The actual driving experience behind the wheel is, certainly in terms of driving dynamics, largely irrelevant. I'm used to driving cars that make me smile because of their engine or the way they go around a corner, and none of those metrics could reasonably be applied to the Dawn or Ghost. Driving one of these cars out of a courtyard and onto the open roads is a bit like manoeuvring a particularly large Yacht out of the Monaco harbour. Usually, comparing a car to a boat is particularly unflattering to the car, but I don't think it is in this case. The steering is the lightest I've ever felt in any car, and the steering ratio must be an enormous number as huge inputs are required if you want to make a significant change of direction. The engine is virtually silent, there's only just enough sound to clue you in to the fact that you're being propelled forward a suitably large internal combustion engine present rather than an electric motor, or witchcraft. These cars are infinitely restrained. They're not slow by any means, a 6.6 litre V12 engine with turbos is ample, but speed is not really something they want to concern themselves with. Along the same lines, there is no sport button, or manual shifting, or even a rev counter. There's only a gauge that works the exact opposite way of a rev counter and shows "power reserve". When, inevitably, you do floor the gas pedal out of sheer curiosity of what would happen, the car merely looks up over its Financial Times paper for a moment and goes "In a bit of a hurry today, sir?".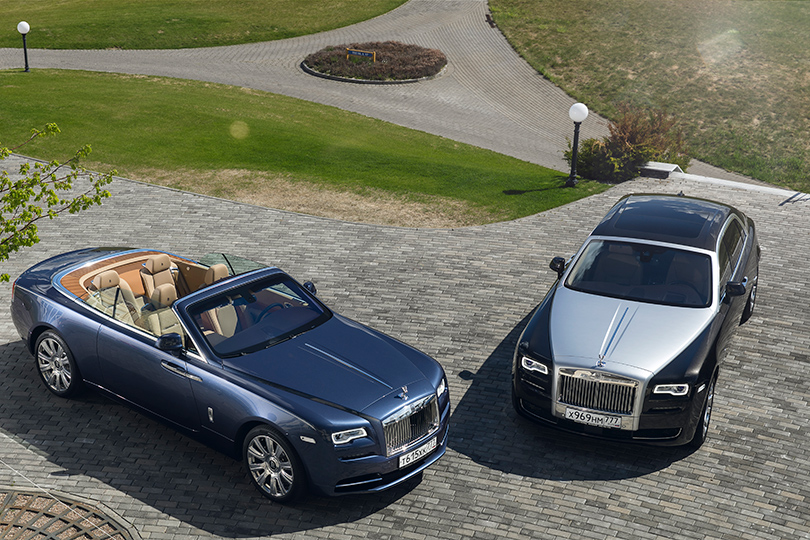 After swapping the Dawn for the Ghost as we got closer to Moscow, the sheer size of these machines became even more obvious as frequent lane changes became necessary and traffic increased. But then your brain adjusts, and you start to enjoy being in this cocoon of luxury, as close as makes no difference to being in a different dimension to everyone else on the road. As far as I could tell, the only flaw which kept the Rolls-Royce in merely-mortal territory was that it was stuck in traffic like any other car. Something that the engineers back in Goodwood are working hard on resolving, I'm sure. These cars are the automotive equivalent to the Airbus A380, which also happens to be powered by Rolls-Royce jet engines, so I wouldn't be too surprised if they take to the skies one day.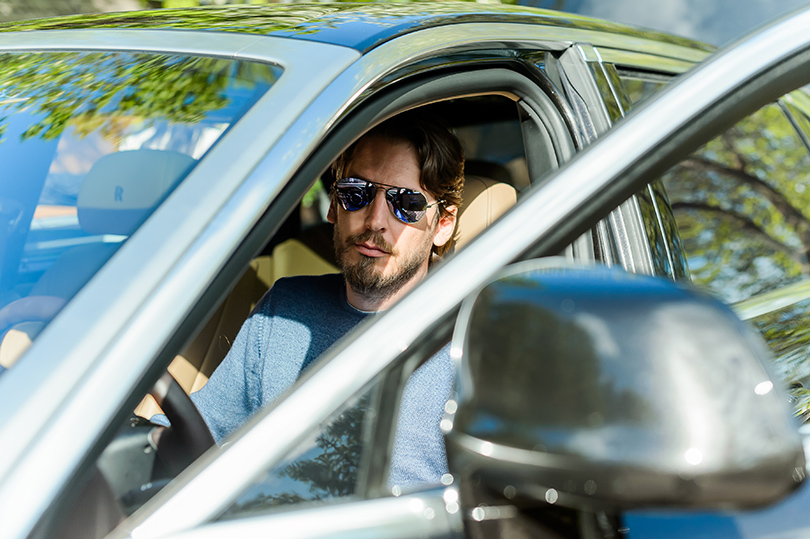 The one thing which did get my brain in a bit of a philosophical twist was sitting in a Rolls-Royce Ghost right next to a dilapidated bus full of absent-looking people who seemed to be on their way home from a long day at work. The world's a strange place when you think about it, but at the same time it's probably a richer place because companies like Rolls-Royce still exist in it.
What is the point though of reviewing a Rolls-Royce? I can't imagine anyone will read this and go "all right, you've convinced me, let me get my coat and credit card". It's a car for the very few and the very lucky, who I would imagine have their own very good reasons for purchasing one, or several, Rolls-Royces. They don't need to be told that it's a good car, that much is obvious. For the record, I certainly do consider people who love Rolls-Royces to be car enthusiasts just as much as I am. There's no rules about which cars you're allowed to like, as long as you like cars. I may be simply unable to imagine a universe in which I would buy one, perhaps because I would fill my garage with a dozen cars for the price of one Dawn or Ghost, or perhaps because my mind is still stuck in the grape juice phase and hasn't yet progressed to the fine wine stage. If it ever will. But I'm glad I got to drive them. I just hope the Spirit of Ecstasy doesn't suffer from a fear of heights, in which case she wouldn't have appreciated my way with the throttle pedal causing the nose of the car to point towards the sky much of the time. She's the kind of girl you'd like to meet again, after all.