Most often, when an era comes to an end,
you only realize it after it has ended. Austrialian/British rock band AC/DC have been rocking for over 40 years, but after recent announcements that the band's founding member, rhytm guitarist and leader Malcolm Young was seriously ill, many assumed AC/DC would never play again.
But, as it turns out, there will be one last hurrah after all. In May, AC/DC entered the studio without the man who has led them to produce 16 albums including the second highest selling album of all time Back in Black. Only Michael Jackson's «Thriller» sold more.
Replacing the irreplacable Malcolm is his nephew Stevie Young, who conveniently looks just like him. Back in 1988, when Malcolm took a break to sort out his alcohol addiction, Stevie filled in for him and pretty much no-one could tell the difference. Now Stevie has officially replaced Malcolm on the new album and upcoming 2015 tour. And that is, most certainly, the end of an era.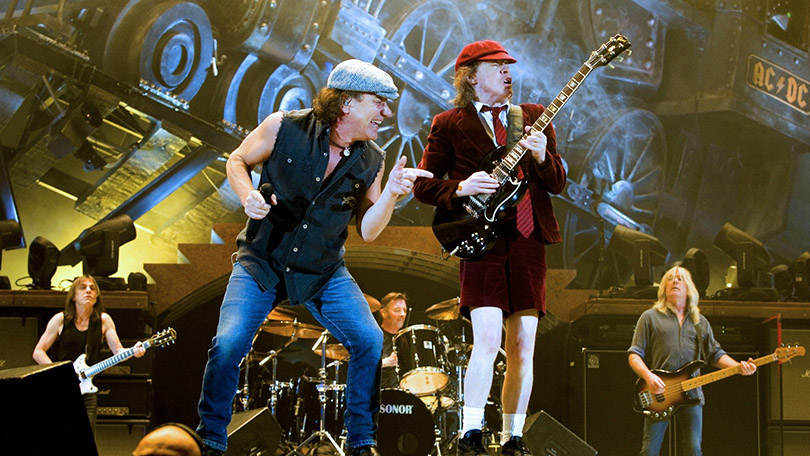 Brian Johnson & Angus Young
The big question of course is how AC/DC will cope without the man who has autocratically stamped his authority on everything they play, and ever deal they sign, for over 40 years.
So far, the first indications are pretty positive. Not least because it's obvious that it was Malcolm's decision for the band to continue without him. As the master of quality control, he would no doubt have decided to retire the band if he didn't think they could go out on a high note.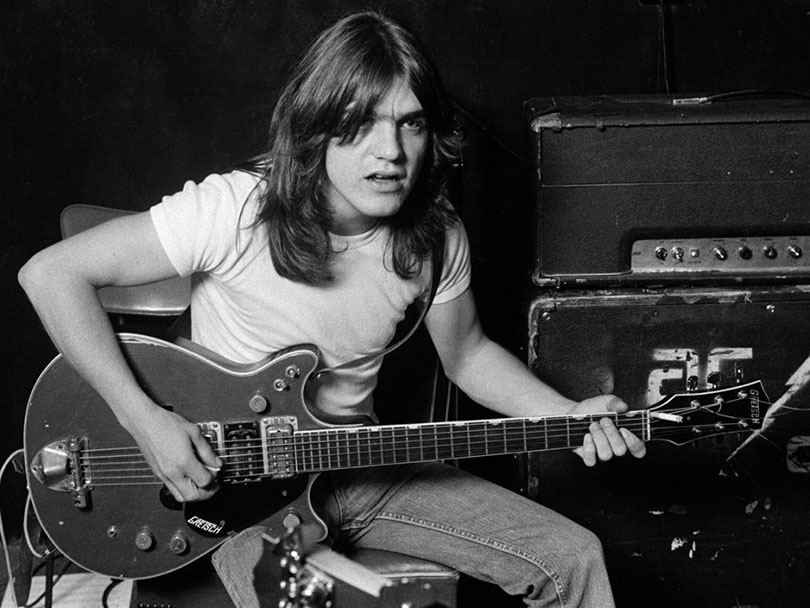 Malcolm Young
But there is little doubt that this upcoming album and tour will be the last of AC/DC. Singer Brian Johnson is 66 years old, 67 in fact by the time the album releases. For someone whose job it is to sing the way he does, a high screaching voice filled with gravel and brimstone, it's amazing he is still able to produce that sound at all. Angus Young, lead guitarist and the real face of AC/DC, is 59. That's quite old to be jumping around in a schoolboy costume I think you'll agree.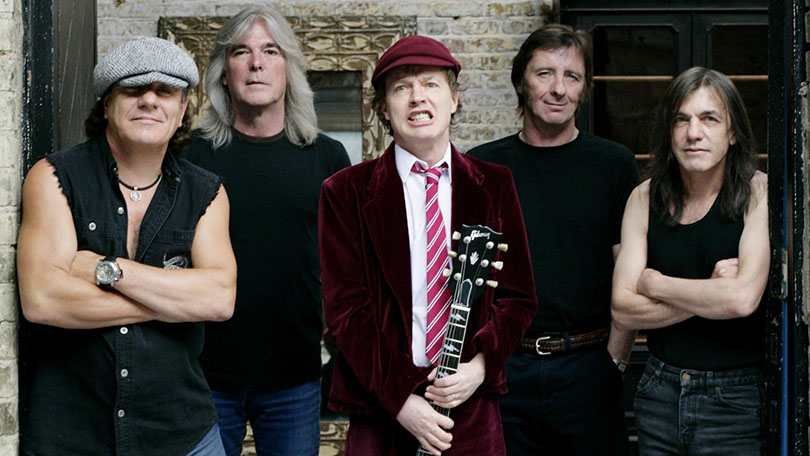 Called «Rock or Bust» the new AC/DC album will launch on December 2nd, although Australia gets it a few days earlier. Will we get a the best AC/DC album in decades? We can only hope. But things are looking cautiously optimistic on that front. The album has the word «Rock» in it for a start, something it has in common with 2 previous great AC/DC albums and 14 (!) of their songs. We also know one of the lead songs and probably single is called «Play Ball». Not the first time they've referenced balls either, and although it is being used in a baseball promotion clip, odds are they aren't actually talking about baseballs.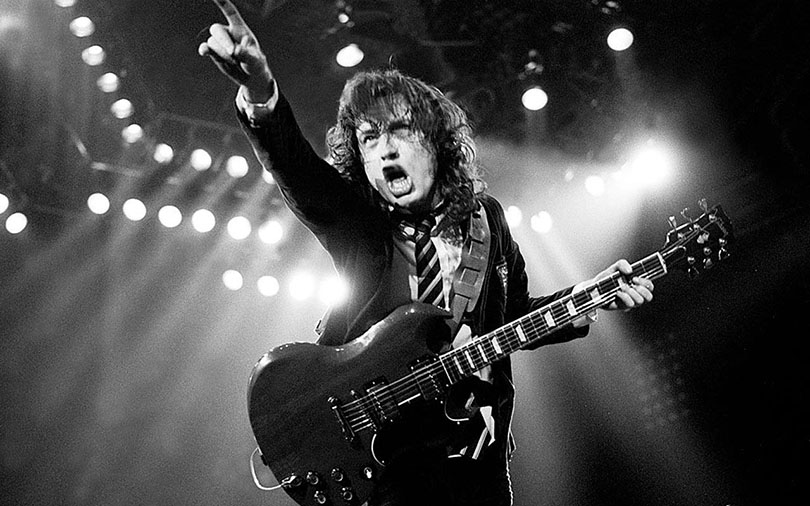 The TV promotion clip for the American Major League Baseball post-season is about 1 minute long and gives us a glimpse of what the new album will sound like. So far, opinions are almost unanimously positive. It sounds more classic AC/DC than the previous album did, less digital effects, just simple dirty Rock'n Roll. Should make for a pretty good Christmas present. You can have a listen for yourself in the video below.
As for next year's tour, we don't know how big it will be, but it probably won't be as big or as long as the Black Ice tour was. It will be fascinating to see the dynamic with the newest band member, who represents the first and by far the biggest change since the death of Bon Scott in 1980. Will they come to Moscow? They haven't been here since 1991, but it would certainly save me a plane ticket if they do.