I don't know about you, but I often have to think long and hard to remember which three letters go onto which Mercedes-Benz. Their model range has grown so vast that the alphabet is in danger of running out of letters any day now, or perhaps my mind just works better with numbers. So when the invitation came in to test the newest GLC, the "63s" part was the first thing my brain saw and the only thing it needed to see anyway.
It's one of the fastest SUVs in the world, so let's go and drive it.
In case you're new to this page and my ramblings, as a general rule of thumb I don't really "get" SUVs most of the time. Least of all when they're the kind of SUV where the press release makes copious use of the words "coupe" and "sporty" and pretends they are somehow applicable to a big 4-door car with an unnecessary amount of ground clearance. This kind of out-of-touch automotive elitism hasn't stopped people from buying SUVs en masse however, so I guess it's clear who is having the last laugh here. Not me. Anyway, before I go off to charge at the next windmill, I suppose I better tell you about the Mercedes-AMG GLC 63s and why it's (annoyingly) brilliant.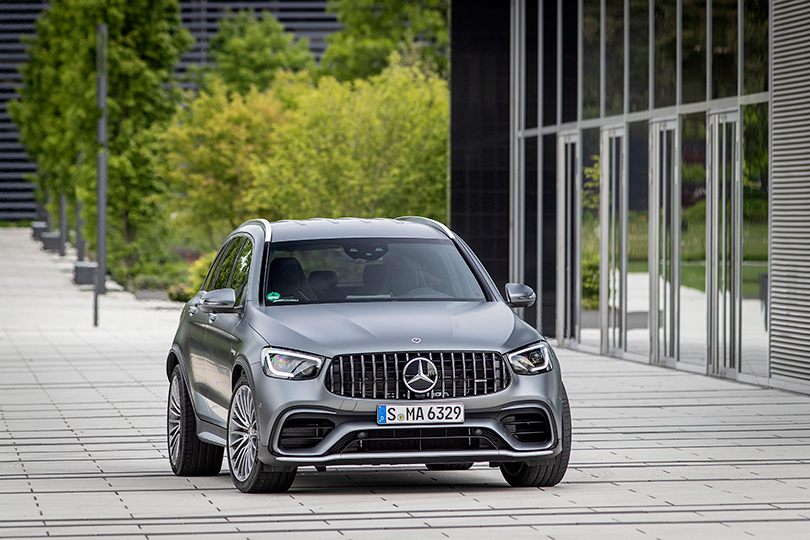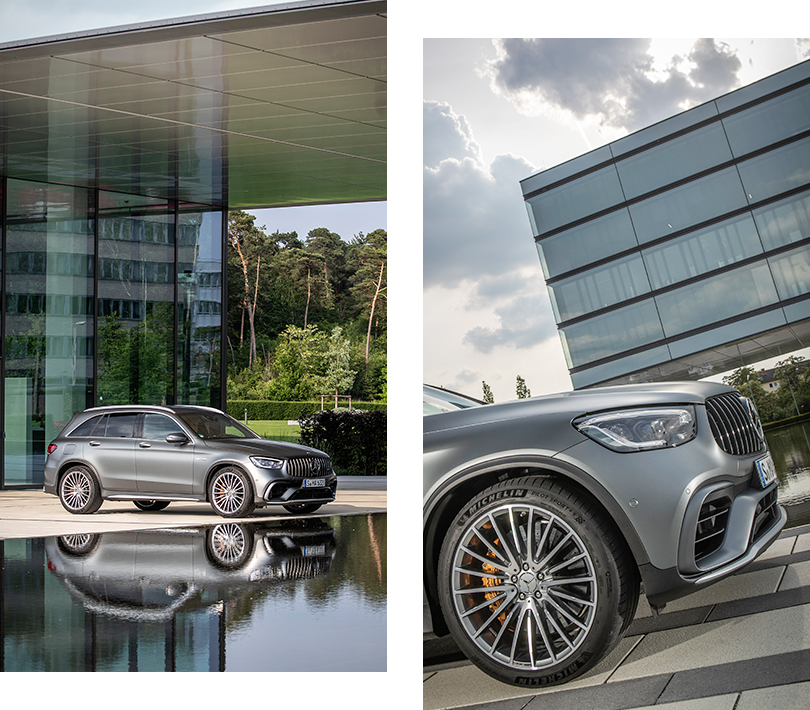 First of all, it's the right size. Put a gun to my head and tell me to choose an SUV and I'll definitely shop in this segment of the market. (Clearly, I've not yet adopted the Russian tendency to buy the biggest car possible) In the case of the GLC where you get to choose between a classic SUV shape or a *cough* silly *cough* coupe version, I'll have the pure SUV please. It just looks right to me, but feel free to disagree with my entirely subjective preferences. And the best thing about an SUV of this size is that it really does drive a lot like a normal car. In the case of the GLC 63s, like a really fast car actually.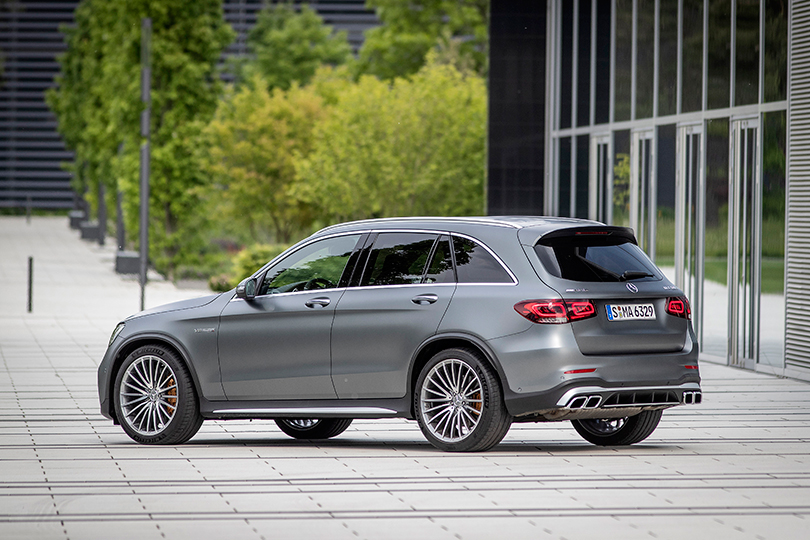 So, reason number one to buy the fastest model of the GLC range: the engine. I know — duh. There are some other powerful SUVs in this segment like the new BMW X3 and X4 M, the Porsche Macan Turbo or even the Alfa Romeo Stelvio Q — though the latter sadly doesn't appear to be sold in Russia. But those cars use a turbocharged 6-cylinder engines about 3 litres in size. Peanuts! The Mercedes-AMG GLC 63s gets the proper daddy 4 litre V8 with a couple of turbos. It's true that Mercedes seem hell bent on shoe horning this engine into just about every model they make, but they're actually doing us a favour as it's one of the best engines on the market full stop. It's hugely powerful but it also does the Superman / Clark Kent thing when it switches from raw and unhinged to quiet and fairly peaceful. It's a superb powerplant by whichever metric you want to use. And, sorry to the other brands, it's simply better than any contemporary turbocharged 6.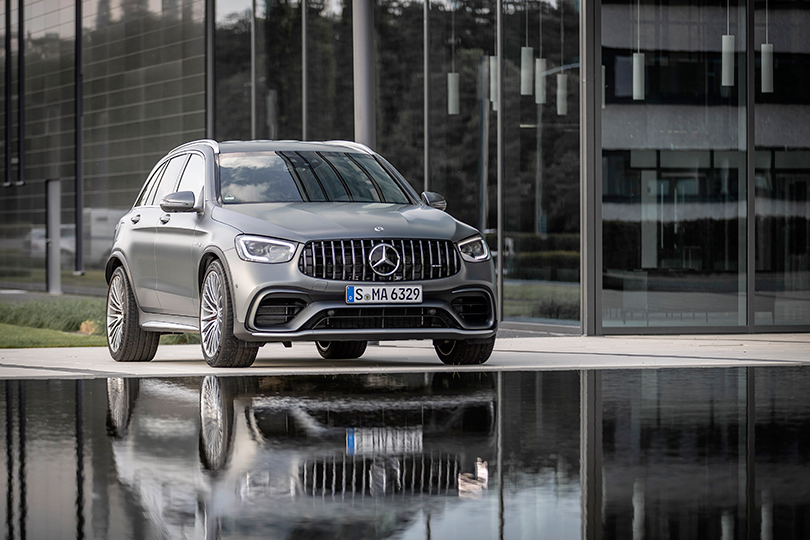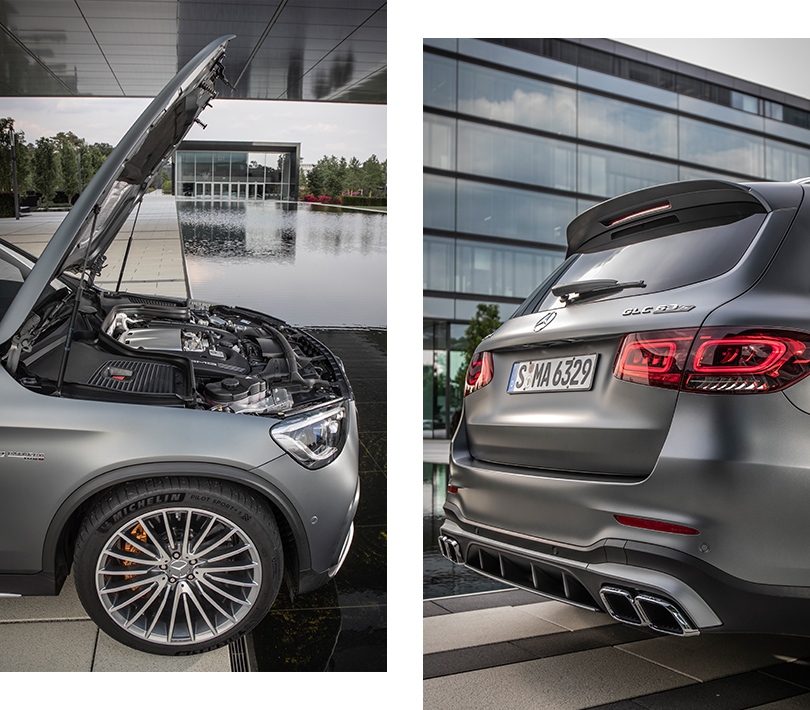 So it won't come as any great surprise that there is lots of speed to be had here, if you want it. Late last year the 510 horsepower GLC 63s became the fastest SUV around the Nurburgring Nordschleife, a title previously held by the equally powerful Alfa Stelvio. Sure enough some SUV will probably come along soon and go even faster, but lapping the 'ring in under 7m 50s is genuinely quick for any car. From a dead stop, the GLC makes a cheetah-like leap to 100 kilometers per hour in 3.8 seconds. That's firmly in sportscar territory. And, especially when you drive around in Sport or Sport+ with the exhaust in full angry rottweiler mode, this car does invite you to make use of all that power as frequently as possible. And because of the 4Matic+ all-wheel-drive system, grip is never ever an issue even if you launch the car on an unpaved road. The 9-speed (!) automatic gearbox rattles off the gears in quick succession and off you go. It's all very addictive and un-SUV like.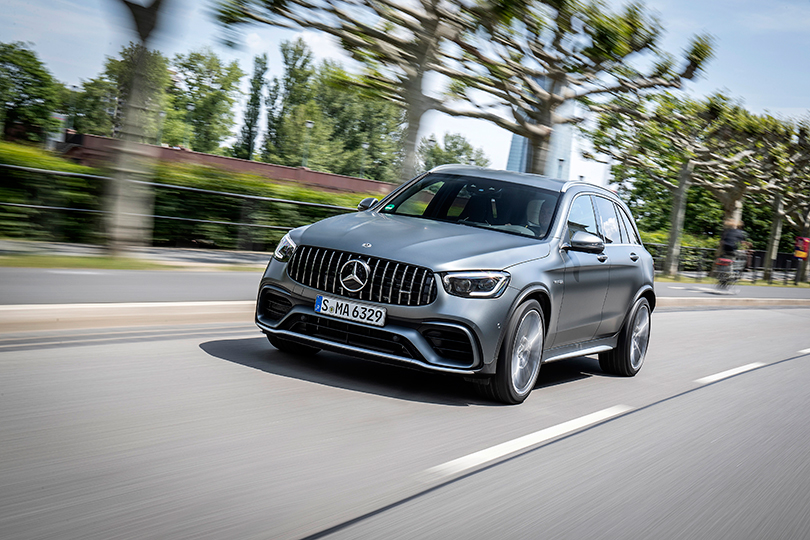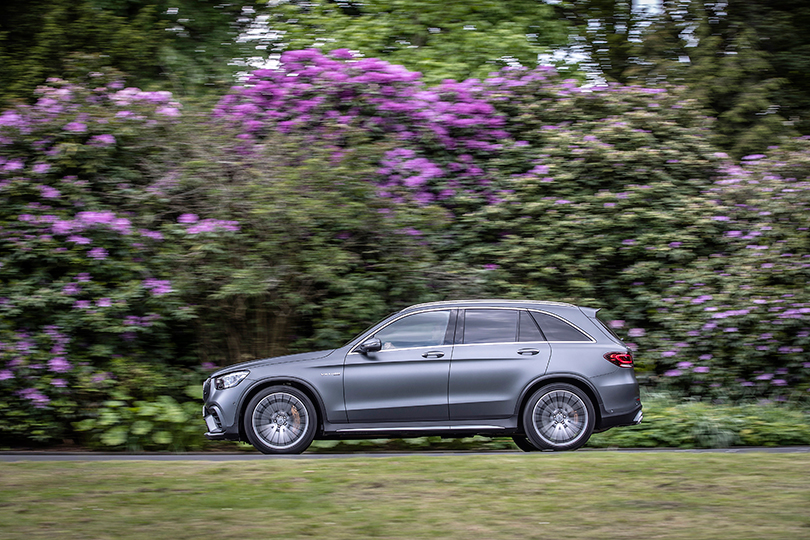 But the GLC is an SUV and one has to imagine that it'll be used as one most of the time. Being on the small end of the spectrum means that there aren't boatloads of legroom for people sitting on the rear seats, but neither is it actually cramped. I wouldn't disqualify the GLC on the basis of interior space unless you regularly transport two or more professional basketball players. The smaller dimensions are more than worth it if you value the driving experience. The ride is generally comfortable too as long as you don't dial the dampers up to 11 stiffness wise. Let's face it, there isn't really an uncomfortable car in Mercedes' entire roadcar portfolio. Even the AMG GT cars in some of their more hardcore flavours won't exactly break your back. So the GLC 63s passes the daily driver test with flying colours.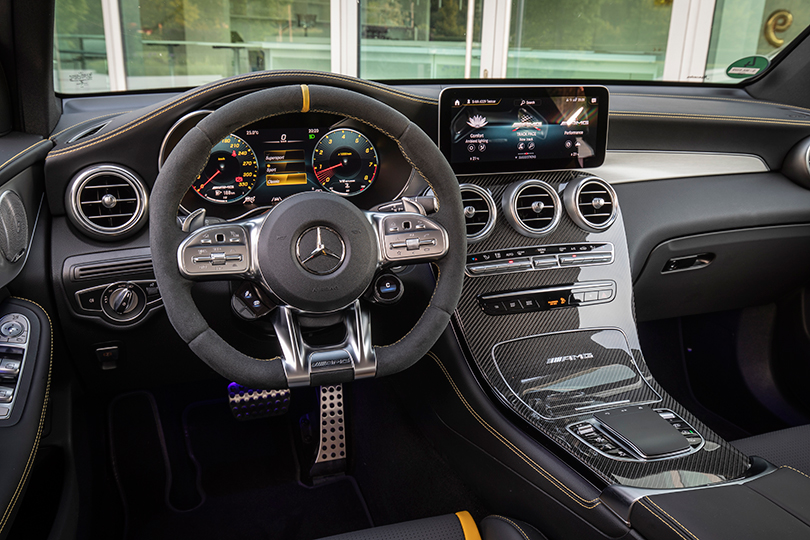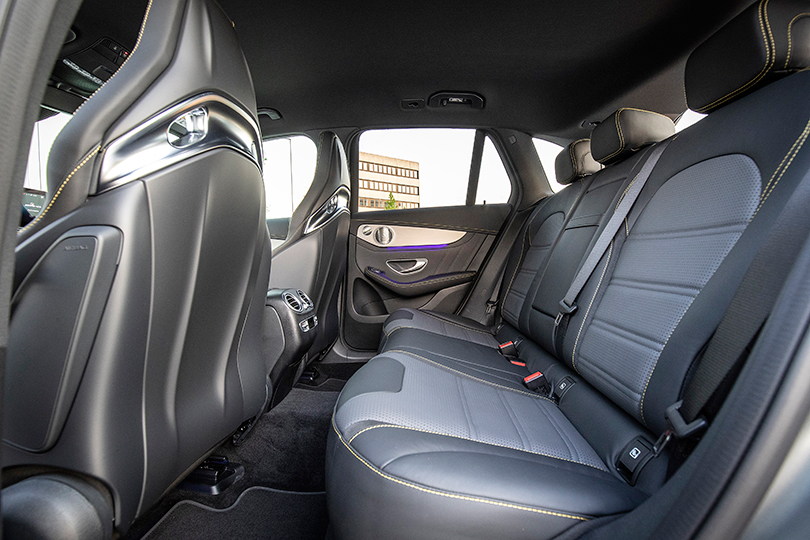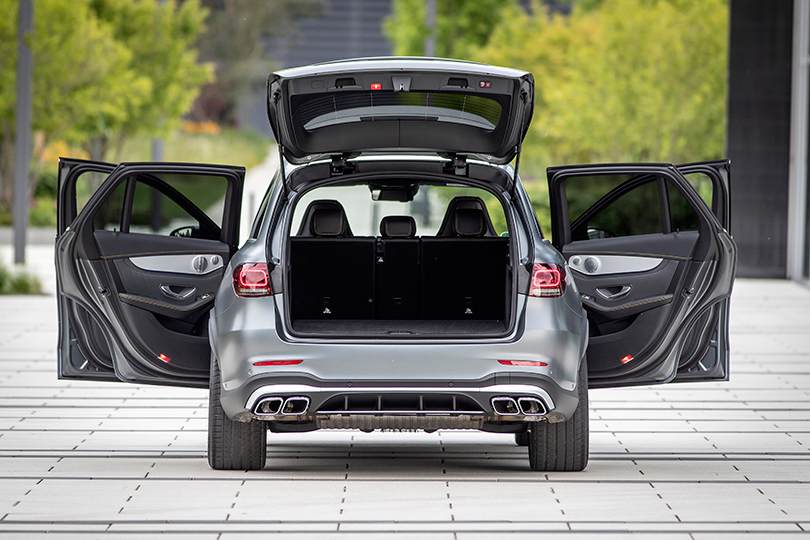 Of course, you wouldn't really buy an SUV if you didn't plan to daily drive it. It's not exactly an exotic sports car that you don't want to get wet, is it? And for most kinds of ordinary driving, the GLC models become progressively more sensible the further you go down the horsepower ladder. You're never really going to need the 510 horsepower beast, but going overkill is just so much fun isn't it? In all trim levels, the updated interior in the new GLC is a wonderful place to sit in and there's lots of technology to keep you safe and entertained at all times. Is there perhaps a point where things are so good that they become boring? I'm not sure, but in the case of the 63s the V8 will certainly prevent you from ever getting to that point.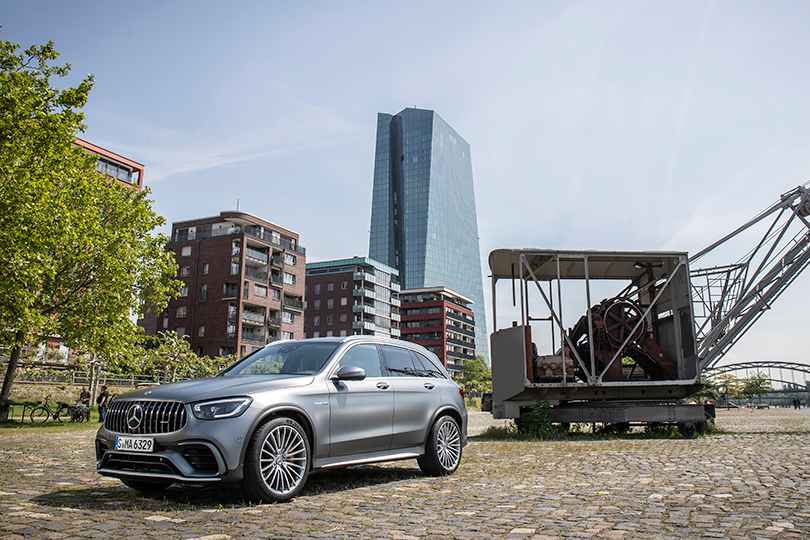 The one question that I'd be asking myself is why not get a C63s instead? Similar space, same engine, even more fun to drive… but I suppose I'd be repeating myself. Besides, until the next generation of the C63 is rolled out, that model is only available with rear wheel drive. Which, I will admit, is definitely a handicap if you live in a country which has an actual winter. In Russia, this engine deserves being mated to the 4Matic system so it can unleash all its power onto the surface of the earth. Which means, inevitably, that the Mercedes-AMG GLC 63s has some pretty unique selling points no matter from which way you're looking at it.