Sometimes, you just need space. One random example of such a time would be when you're told that you need to transport a large flat screen TV from Moscow to St. Petersburg with some urgen-cy. I ended up doing precisely that with Mazda's CX-9, in something of a snow storm no less.
Beauty is surely in the eye of the beholder, and SUVs in general are pretty much disqualified from any beauty pageants by default, but I think the CX-9's looks hit the spot very well. Large though it is, by European standards if not American ones, the CX-9 manages to look positively young and dy-namic with its sharp and well proportioned design. I think the crossover label is well applied here. Unfortunately, the climatic conditions during this test were such that keeping the white test car clean for more than three milliseconds was an impossibility and I'm going to use stock pictures of the CX-9 as a result. I'm not usually obsessive about presenting cars in a showroom-clean condition but a white exterior covered in copious amounts of brown mud just doesn't do it any justice.
The CX-9 offers three-row seating which is great if you have a large family or, as in this case, you want to move a very large item. Both rear benches can fold down flat, creating a huge amount of storage space when you need it. For a three-row car its outside dimensions are still fairly modest, which means that the leg room on the third row is probably better suited to children than large adults. Which is perfectly sensible anyway . The whole interior is quality, the CX-9 stands on the top step in Mazda's range and you can feel that when you step inside. The materials and workmanship are on par with what you'd expect from a higher priced German competitor, and it's been put to-gether extremely solidly.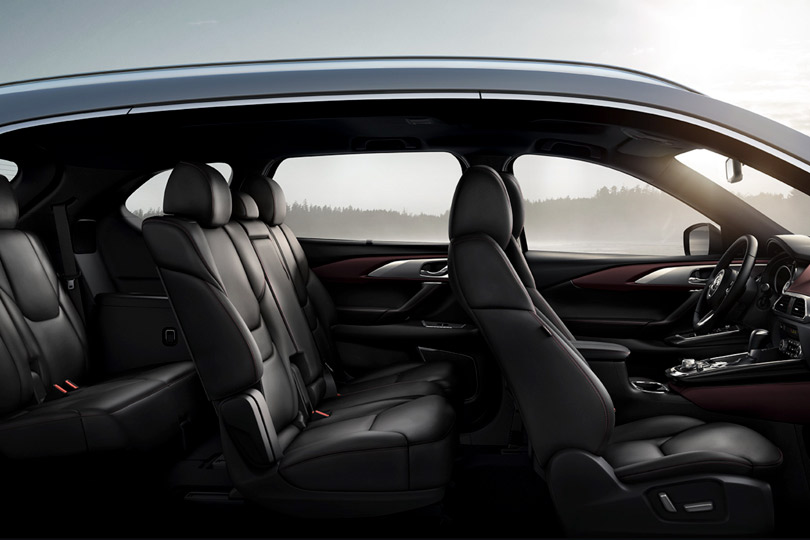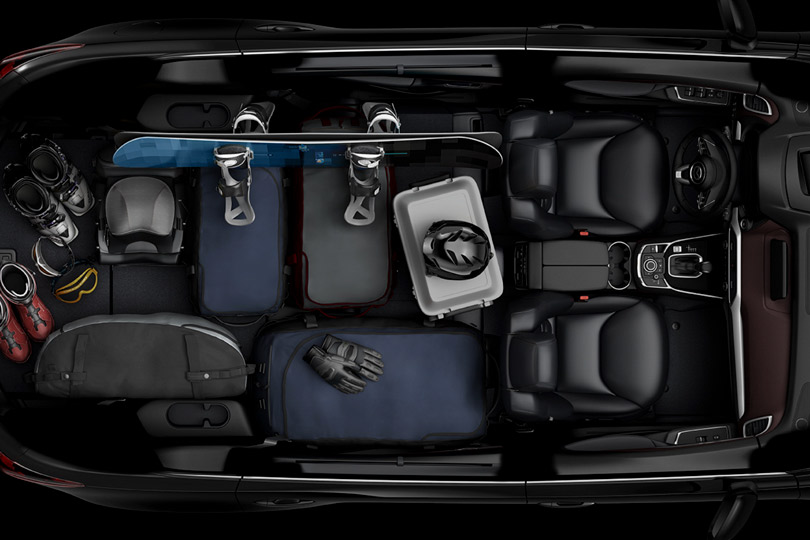 I've always liked Mazda's ways of doing things when it comes to building cars, as they evidently understand what makes driving fun. Obviously the brilliantly pure driving experience offered by their record-breaking MX-5 cannot be replicated in something as large and functional as an SUV, but driving the CX-9 you can tell that the people who made this car simply get it. The steering is light but very precise and the handling set-up tends towards the agile without sacrificing comfort. It's a car you can get in for the first time and drive purely on intuition. On snow-covered roads the all-wheel-drive CX-9 inspired a lot of confidence as well, the speed with which we hurled through win-ter wonderland ended up being limited by the traffic laws of the Russian Federation rather than the slippery road conditions.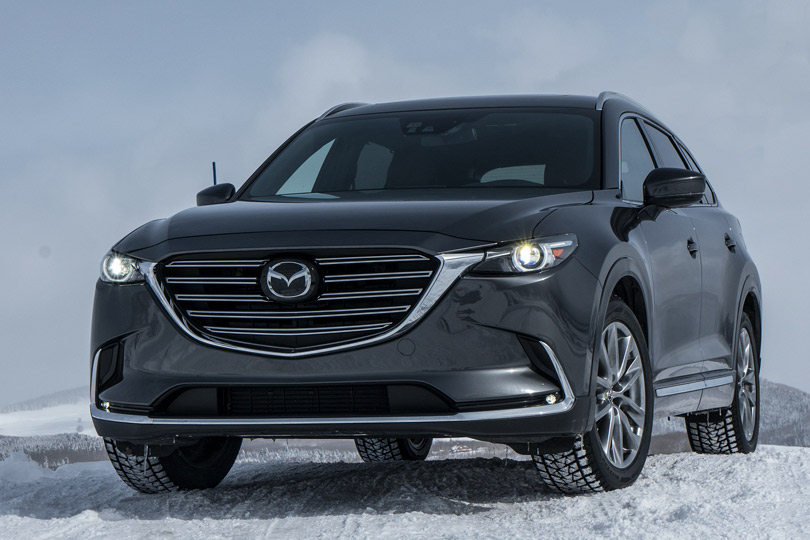 The engine, a 2.5 litre turbocharged 4-cylinder engine producing 250 horsepower, felt more than sufficiently powerful and the acceleration numbers back up that impression. A little over 7 seconds to reach 100 kilometres per hour in a large SUV is more than ample, in fact it's rather respectable in my opinion. If anything, perhaps more respectable and relevant than those SUVs you see with ab-surdly large and powerful engines. They're pointless and silly, if we're being honest for a minute. The CX-9's 6-speed automatic gearbox does its job well without being blindingly fast or particularly unusual in any way. It's a good, solid performing automatic gearbox which suits the intended pur-pose of the car and that's really all there is to say about it.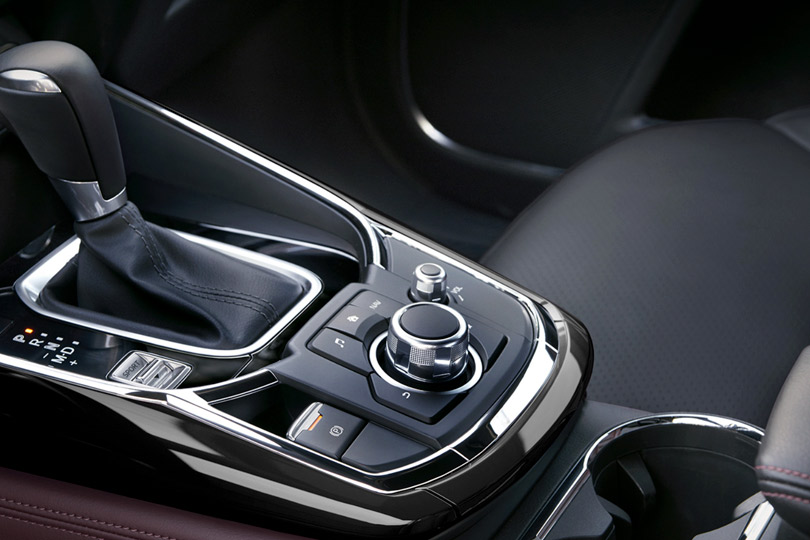 The road to St. Petersburg, while the toll road remains uncompleted, had quite a lot of overtaking opportunities and the CX-9 would move past slower cars remarkably swiftly when prodded. At no point did I wish to be in any other car actually, which is pretty rare for. Sitting in the comfortable front seats with the crisp and bright head up display showing my speed and navigation info on the windscreen the CX-9 felt like the perfect car for this long-distance job. At a red light or in traffic, I was also amazed at just how quiet the engine is — you can't actually hear it at all while you're stand-ing still, or at least I couldn't. When you take it into the higher RPM bands you do get the typical 4-cylinder sound but it stays very much in the background. There didn't seem to be any automatic engine start/stop function either, which is nice as it's one of those things that you usually turn off as soon as you get into a car that has it.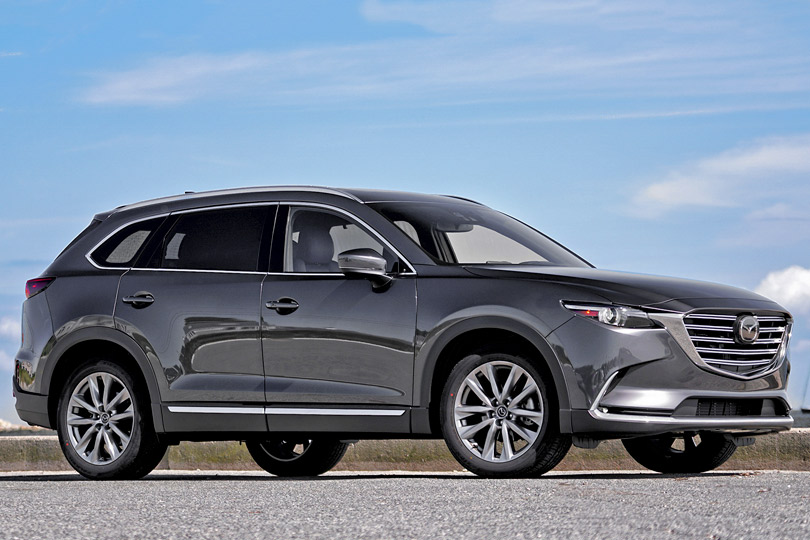 Unlike most manufacturers, Mazda has shown relatively little interest in going electric and is instead trying to push regular combustion engines forward with new technologies which they bundle under the the SkyActiv brand name. In terms of efficiency benefits the current engines offer modest gains but next year should see the introduction of SkyActiv-X engines which use a brand new tech-nology called Spark Controlled Compression Ignition (SPCCI) which is complicated but promises to deliver more power and up to 20 percent less fuel consumption for petrol engines even without us-ing a turbocharger.
It's difficult to overstate the CX-9's objective qualities as an SUV. I would frame it as a premium product for the unpretentious among us, and the price tag kind of reflects that. You get impressive value for money, but there is so much value in the CX-9 that it's not exactly a budget car at the end of the day. If your space requirements are a bit more modest the CX-5 offers much of the same in a more compact and affordable format.
Mazda's Kodo design philosophy sees cars more as living things rather than lumps of metal, and I like that. Then there's their Jinba Ittai driving philosophy, similar to the bond between a rider and his horse, and I like that too. More importantly than having various philosophies though, is actually fol-lowing them. And Mazda is doing precisely that.