If you're in the market for a compact crossover, the Mazda CX-5 is difficult to overlook. Partly because it looks great, but mainly because it has some pretty exceptional qualities for its price point. It's also utterly unpretentious, which I personally rather like in a practical minded car.
Having reviewed the CX-5's bigger brother, the CX-9, not too long ago, I found the overall experience quite similar on many levels. But unless you really need the massive amounts of space offered by Mazda's largest SUV, the CX-5 seems the right size to me. When looked at from the outside, its proportions are very pleasing, with a dynamic twist, and the entire car is just confidently good looking. Which does matter to most people, probably even more so than the technical details, though we will get to those in a minute.
Thinking about Mazda as a car brand, it always strikes me as curious how they have stayed relatively low key given how good their products are. They seem content to quietly go about their business of making good cars, without feeling the need to compete for being the noisiest chick in the nest. That's not to say that they haven't made any noise over the years. The rotary engine powered RX-7 remains a legend and the same goes for their Le Mans-winning 787B prototype. That last one really was very very loud, by the way, and probably one of the best sounding race cars of all time as well. But Mazda's philosophy on driving is probably best summed up by the MX-5: it should be a simple pleasure. You don't need huge amounts of power, just keep the weight down and make sure the car gives all the right feedback to the driver. Smiles will then ensue.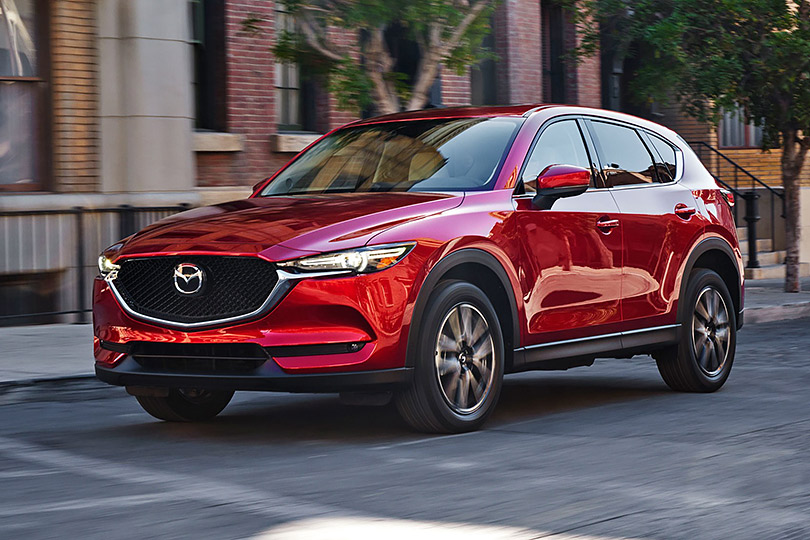 Not that any of the above is particularly relevant to a crossover SUV, which the CX-5 obviously is, but I think it's important to understand the peculiarities of a brand because there is always some part of the DNA that is shared by all siblings. The Mazda CX-5 does not pretend to be anything else than a practical family car, but much like a tiger can't change its spots, Mazda couldn't help but to inject it with some of its trademark playfulness. The ride is relatively firm with very little body roll, but it's still comfortable and above all else it feels organic. Many cars these days are going through great lengths to avoid body roll altogether, either with very stiff anti-roll bars or clever electric systems, but that usually brings an artificial feeling with it when you load up the car in a corner. The CX-5 is finds a very nice balance and feels completely natural. As a responsible family car, it obviously doesn't invite you to attack corners like a lunatic, but it won't judge you if you do either. Never mind dad, he just needs to get in touch with his inner teenager sometimes.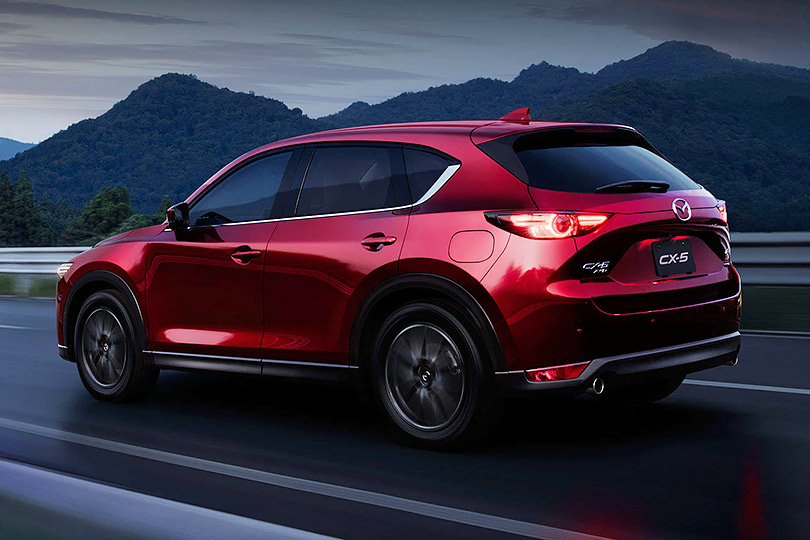 The one part of the car that feels slightly generic is the 2.5 litre 4-cylinder engine. But then I suppose that all 4-cylinders are inherently generic. But the engine is remarkably well damped, to the point that I couldn't hear it at all when standing still, and with 194 horsepower it is pleasantly powerful when you put your foot down.The 6-speed automatic gearbox is plenty smooth and generally unobtrusive as it goes through the motions. With all-wheel-drive, traction is never an issue no matter what weather it is in any time of the year. If anything, the worse the weather is the more impressive the CX-5's handling becomes. Snow? What snow? The car doesn't seem to care, it just goes about its business as usual. Technically and dynamically, all parts of the car are working together as a cohesive unit, nothing really stands out but the results are excellent.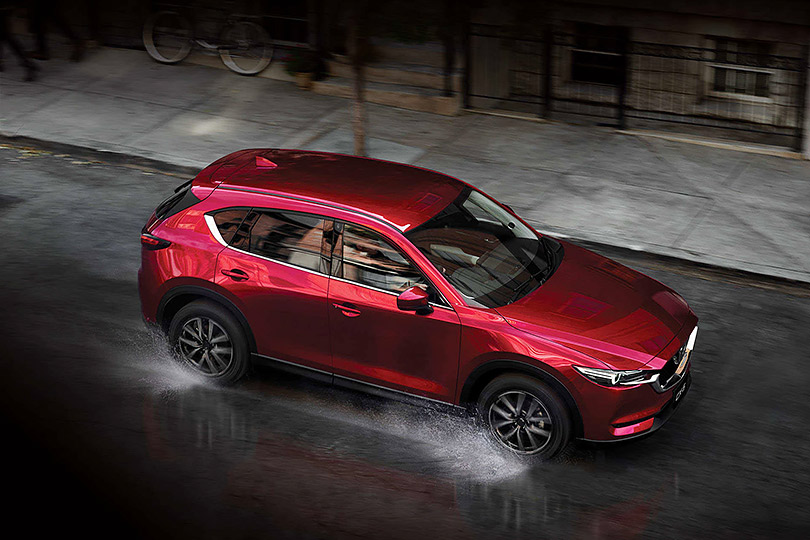 On the inside is probably where Mazda has made the biggest stride forwards compared to the previous generation. The cabin feels positively premium, with quality materials wherever you look and touch. The leather seats are soft and comfortable on even the longest journeys, which is something that is too often taken for granted in the car industry. The car has quite a lot of technology on board, and much of it is standard equipment depending on whether you go for the base "active" or more luxurious "supreme" edition of the CX-5. It's certainly a nice change of pace to look at a car configurator and see an options list as short as it is on this car. But even though much of the technology is standard or a moderately priced option, it all seems to work rather well. The HUD, or head up display, is particularly bright and crisply projected onto the windscreen, even when compared to much more expensive German cars. I was surprised to find that the rain sensor did a very good job too, as I rarely get along with rain sensors on any car. Somehow they always manage to wipe either too often or not frequently enough.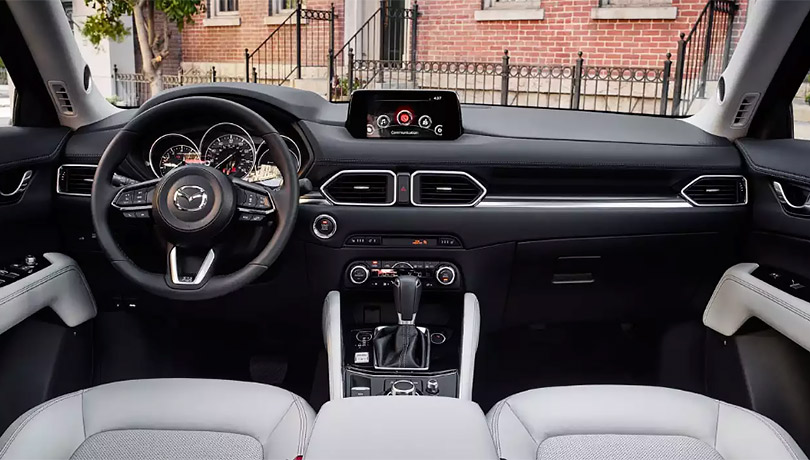 Safety is another aspect where the CX-5 is notably well equipped. An emergency autonomous braking system will do its best to prevent you from running into a car in front at speeds of up to 80 kilometres per hour, and is also able to spot pedestrians and apply the brakes if it believes you're about to hit someone. Optionally a similar system will avoid you running into objects when reversing at low speeds. Lane assist and blind spot systems further reduce the risk of getting into an accident. Should the unlikely happen, though, every CX-5 has six airbags to keep your head from hitting anything that is too solid.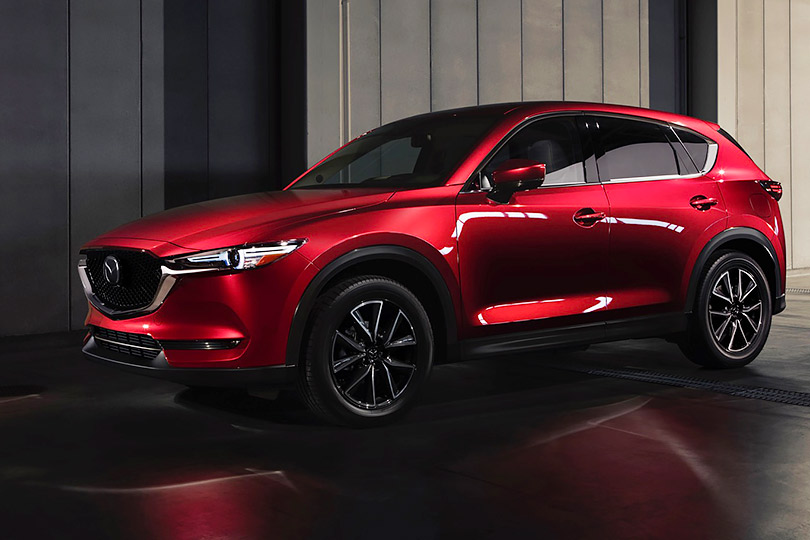 On the whole, it's very hard to fault the CX-5 for anything at all. It sits at a very attractive price point, as you can get one for well below two million Rubles and only just over that amount if you go for the highest spec with more optional extras. The car undeniably looks and feels like it should cost more than that, but it's happy to keep a low profile. Given Mazda's track record, it is also likely to be exceptionally reliable. This, combined with a roomy interior and dynamic handling on the road, undeniably makes it one of the top picks in this segment.