For fans of cars and sunny skies alike, good news! This year's Los Angeles Auto Show has opened its doors and will run until December 10th, so there's still time to pack your bags to go and have a look at some of the newest introductions on the car market.
Infiniti
The new QX50 from Infiniti is a lovely looking SUV, another step forward in a long line of impressive products from the brand, but the really interesting news lies under its hood. An industry first variable compression engine named VC-T which stands for Variable Compression Turbocharged. This revolutionary engine design allows the compression ratio of the engine to be changed depending on whether more power or more efficiency is required. Changing the compression ratio of an engine is incredibly difficult due to the pressures and temperatures inside the combustion chamber, the volume of which needs to be able to change in order to alter the compression ratio. But Infiniti have mastered the technology to create this 2 liter 4-cylinder engine which produces up to 268 horsepower while being up a third more fuel efficient.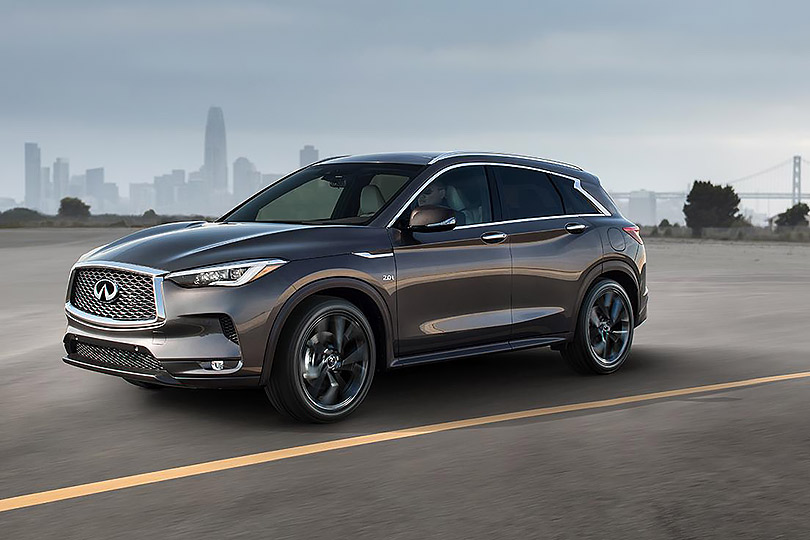 BMW
We all know the i8 by now, the spaceship-styled hybrid sports car from our friends at BMW. What's new about this one? Well they've chopped the roof of, for one thing. That's a slight simplification, obviously. This is the all new i8 Roadster, a car which admittedly does make a lot more sense when you're living in California rather than Moscow, but I think they've done such a good job with the styling that it deserves a mention. And a picture.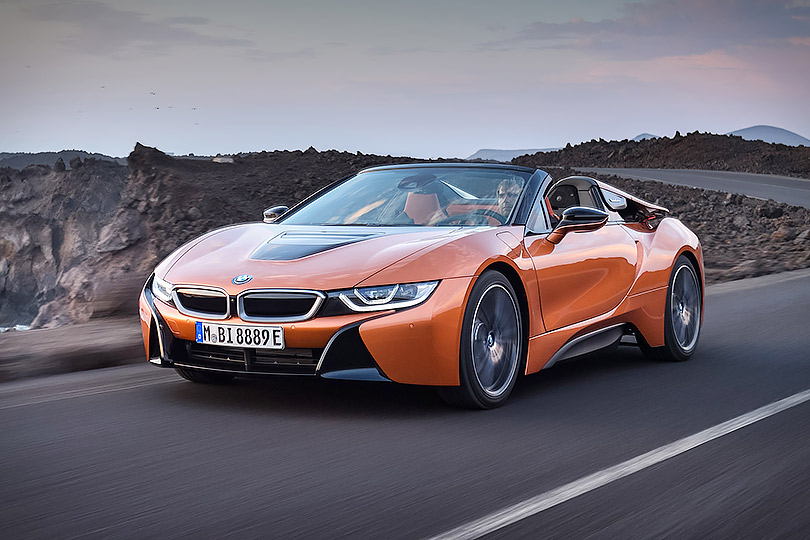 Mercedes-Benz
The good folks from Stuttgart are launching the 3rd generation CLS in Los Angeles, a sleek four-door coupe which now seats up to five people. When looked at in profile, the most noticeable thing for me is how small the side windows are. The new CLS gets the latest four and six-cylinder engines from the Mercedes-Benz range, and we trust that a mildly overpowered AMG version will come along shortly.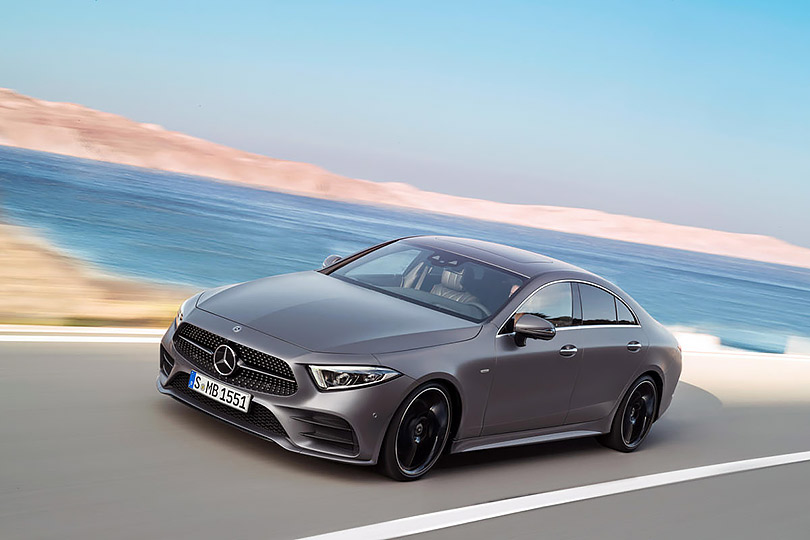 Mazda
The popular Mazda 6 has received a facelift along with a completely new interior and a more powerful engine at the top of the range in the form of a 2.5 litre turbocharged 4-cylinder with 250 horsepower. For fuel saving, this engine is capable of disabling two of its cylinders when traveling at moderate steady speeds. Mazda also promises that the updated suspension delivers a sportier feel while being even more comfortable than before. As far as great sensible cars go, the Mazda 6 is right at the top of my list.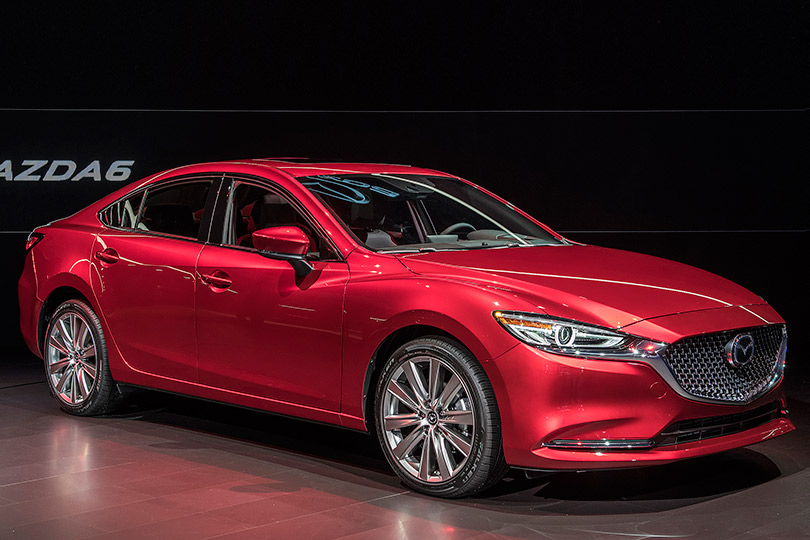 Lexus
The new RX 350L from Lexus is effectively a stretched version of its popular RX series SUV, a full 11 centimeters longer than the regular model. This allows for a third seating row which can be folded down at the press of a button. The tailgate at the back is also placed at a steeper angle to achieve more headroom for passenger sitting in the back row. The RX 350L is capable of transporting 7 people in total comfort, in case your family is large enough that it doesn't fit into a regular RX. The RX 350L comes with the familiar 290 horsepower 3.5-litre V6, but knowing Lexus, a hybrid version will not be too far away either.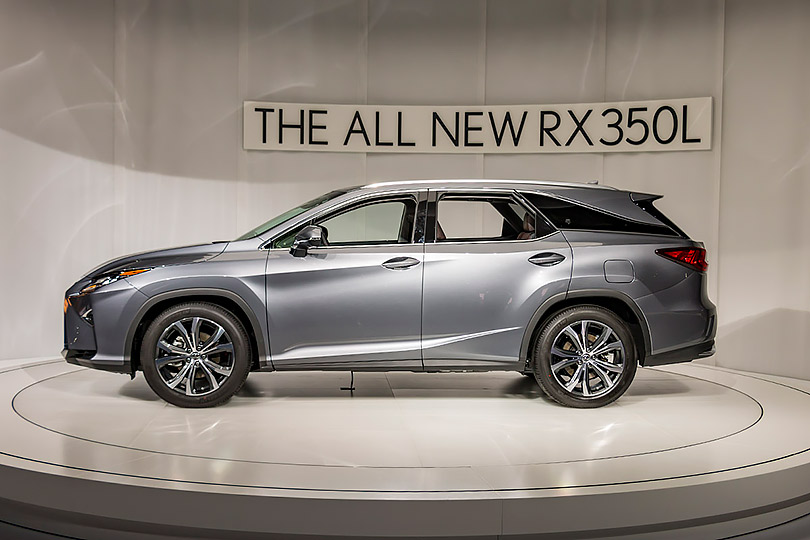 Porsche
It wouldn't be a proper car show without a new Porsche of some kind or other, and this is the first time that the 911 Carrera T has been displayed to the public. At this point, Porsche is famous for having more or less twelve billion different versions of the 911, yet somehow it still feels like we could use more. The Carrera T uses the 370 horsepower 3-litre turbocharged flat six from the base 911 but unlike the base 911 you can get it with all the tasty options you want from sports suspension to rear wheel steering and bucket seats and some effort has gone into saving weight as well. If you get it with a manual gearbox rather than the optional PDK, you also get shorter gear ratios that you can't get in any other Carrera. While it may not be a particularly impressive 911 on paper, its focus on driving pleasure should appeal to connoisseurs who like their cars to be just right rather than be occupied with having the biggest bragging rights at the bar. I quite like it, and due to the fact that the basic engine is exactly the same 3-litre unit as you find in the Carrera S and GTS, once your warranty is expired there are some easy ways to get a lot more power out of it should you want it.