I had barely gotten used to a world where mega powerful SUVs exist when Lamborghini, who else, announced the first ever super-SUV. Being a maker of super cars, the Sant'Agaga Bolognese based company is of course uniquely qualified to invent this new entirely category of automobile. But what should we reasonably expect from their new SUV in terms of super-ness?
Lamborghini have been talking about the Urus for a pretty long time. Well before the Urus name was made public, even. In those talks and presentations, a couple of points stood out. One was that, because it would be carrying Lamborghini's charging bull logo at the front, it would be an SUV like no other in terms of looks and performance. The other point was all about business. Lamborghini has seen huge growth in recent years, but in order to expand further and realise their ambitious plan to build double the amount of cars they have been so far, they need to go beyond exotic sports cars and into the luxury SUV market. Much more than any engineering-based desire to build the ultimate SUV, Urus is the result of their massive ambition for business expansion and, well, to make more money.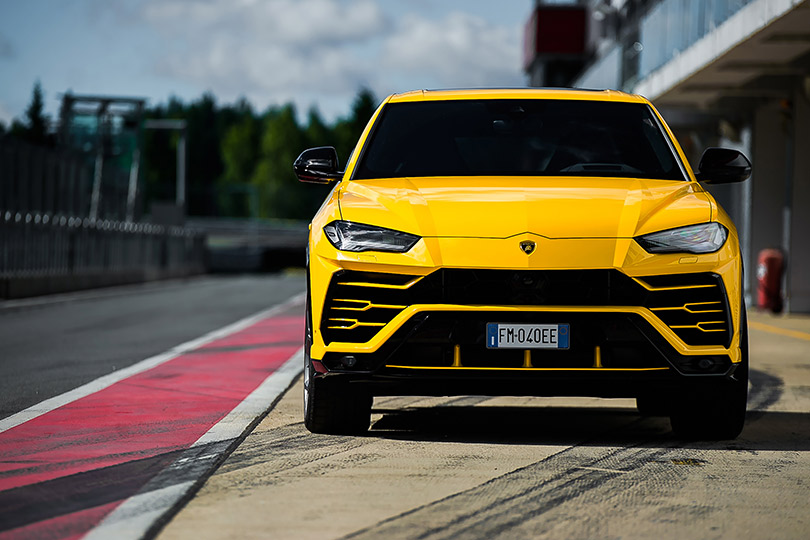 That's what businesses do, and it's commendable that Lamborghini have been open about this from the very beginning. I've found Lamborghini to be a remarkably approachable company, and I've rarely met a CEO of a company this large who is more humble and interesting to talk to than Lamborghini's Stefano Domenicali. It just feels like they're a group of enthusiastic car guys wearing suits, a very different breed from the self-appointed automotive royalty at Ferrari who appear to be of the opinion that they're doing even their customers a favour when they allow them to buy one of their cars. Yes, it's fair to say that I like Lamborghini a lot, and wouldn't buy a super car anywhere else if I was in the market (I wish!).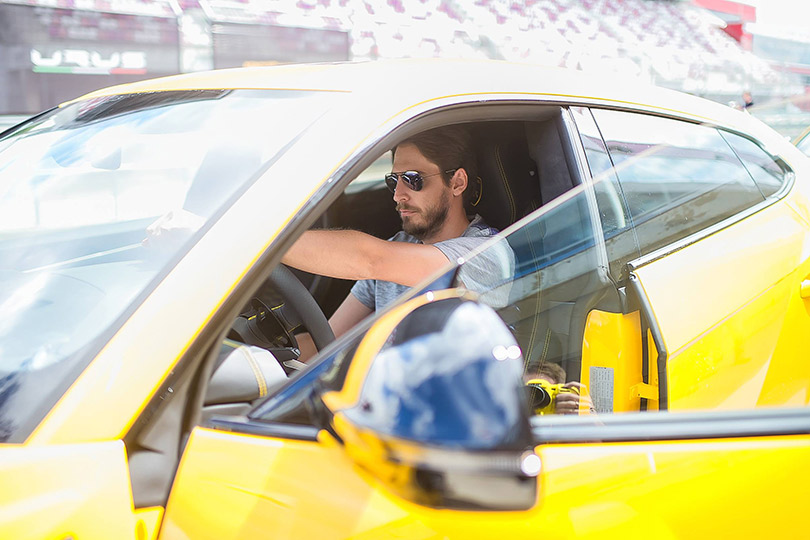 But what about the world's only SSUV, then? I think our expectations probably need to be managed somewhat. When Porsche introduced Cayenne, we all knew that it wasn't going to be like any other car Porsche had made until that point. Likewise, Urus isn't going to be like any other Lamborghini, not even the old LM002 which they like to point to for added credibility. That was really a military project that went wrong and the resulting road-going versions never went beyond becoming a marvellous curiosity for collectors. Or people who wanted to claim the record for the biggest ever refuelling bill, as the LM002 could hold 290 litres of petrol in its tank. Which still didn't last very long in a machine with a V12 engine lifted straight from the Countach and a weight to rival Earth's Moon. Still, it makes for one of the best ever marketing props now, and I never get tired of looking at it. You can put one in my living room any time, even though the size of said room means view of the TV will probably be obscured entirely.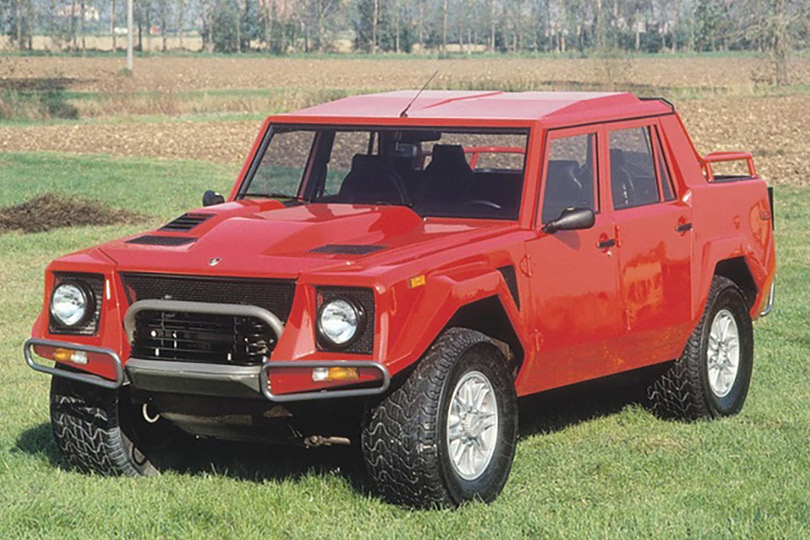 If you can do math, and remember the perpetual cycle of bankruptcies that companies like Lamborghini found themselves in before giant companies like the Volkswagen Group absorbed them into their brand portfolios, you will realise that you cannot create an exclusive Super SUV from scratch and expect to make any money. So Lamborghini hasn't done that. Instead they've taken well established German components and poured their own special magic Lambo sauce (™) over them. Urus is based on the unimaginatively named MLB Evo platform which already underpins cars like the Porsche Cayenne, Bentley Bentayga and Audi Q7. It's also going to be the base for the upcoming Audi Q8, which will be the Urus' more restrained and modestly dressed sister in the same way that the R8 is the choir-singing sibling to Lamborghini's fire breathing head-banging Huracan. I realise that if you've seen a Bentley Bentayga, much less driven one, it may seem like a stretch to turn that platform into something with dynamic credentials, but Lamborghini have pulled out all the stops they could find to make sure that Urus does its badging justice.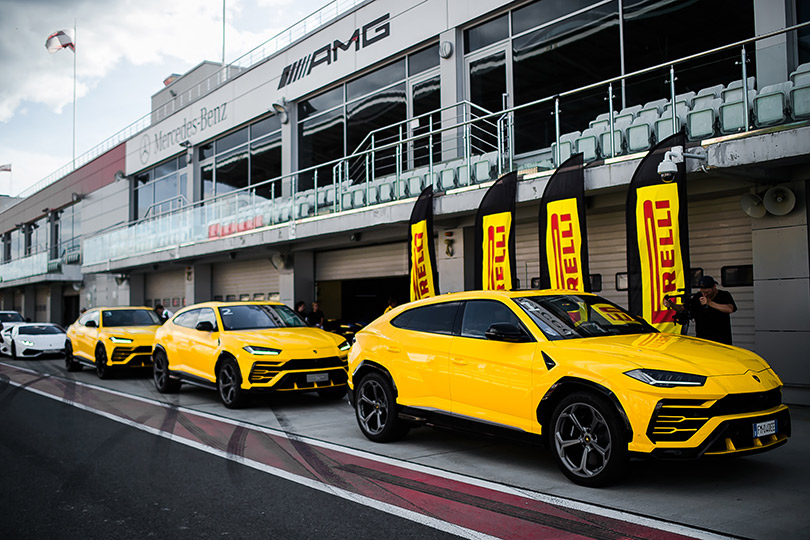 The four litre twin-turbocharged V8 is the most powerful version yet of the engine that we know from the Cayenne Turbo, to name just one. Here, it produces 650 horsepower and 850 Nm of torque which makes the Urus not just rapid but genuinely fast. 3.6 seconds is all it takes to hit 100 km/h and its top speed is well in excess of 300 kilometres per hour. And it feels it. My first go in the Urus was on the Moscow Raceway track near Moscow, and as soon as I pinned the throttle at the end of the pit lane it became clear that you'll have to show up in something very, very fast to outrun it. The acceleration is simply relentless as it goes through gear after gear, and you do need to keep in the back of your head that this car weighs what is weighs because you end up approaching the braking zones at such a rate of knots that a timely application of the brake pedal is paramount. The fact that the Urus does this with remarkable comfort makes the speeds even more deceptive. If Lamborghini wanted to make an SUV that will embarrass most sports cars around a racetrack, of all places, they've actually succeeded in doing that. By sheer brute force perhaps, but there's no arguing about the fact that this car really does redefine what an SUV can do.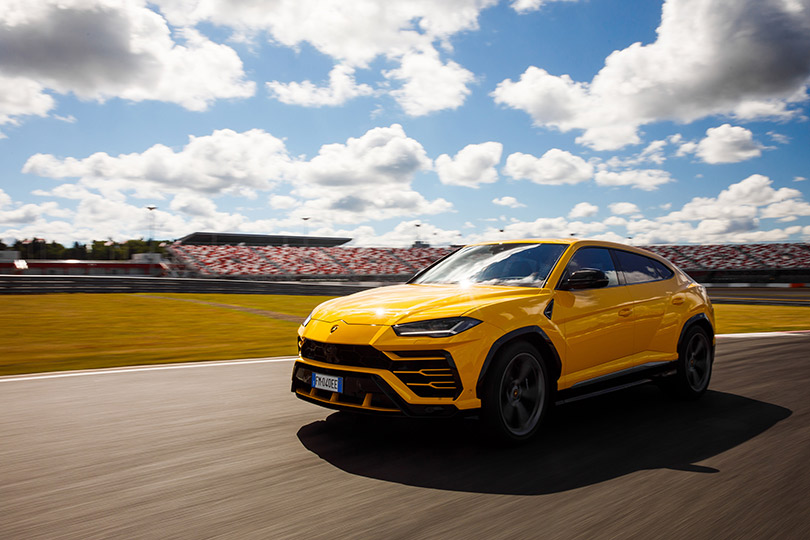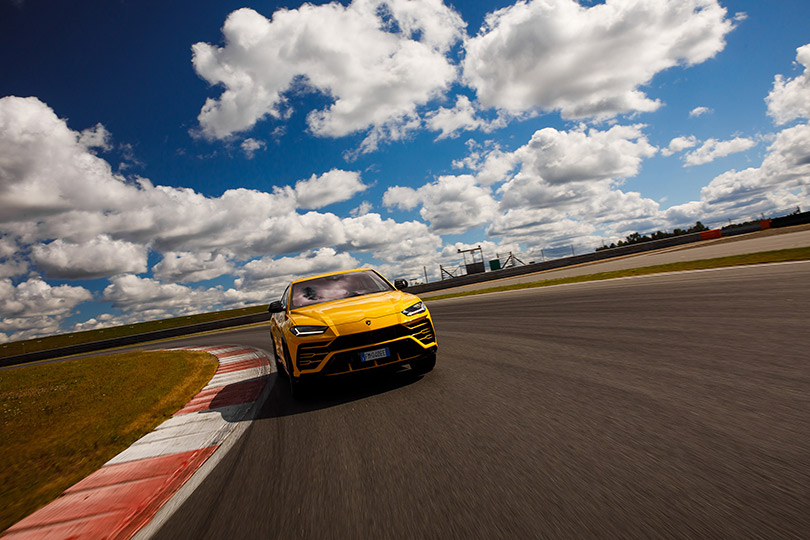 Is it fun, though? The best answer I can give to that is probably another question (I know you're not supposed to do that) in the form of: does it matter? Urus is not a car that its buyers will want to take on track, so it's not really made to do that consistently. If you haven't noticed, the rest of Lamborghini's car lineup will be rather better suited for this purpose. Sure, you can take Urus onto a track for a few minutes, to have a laugh as you roar past people in cars that they thought were fast until you showed up. And it will do it, happily. But doing these mind boggling performance tricks puts huge loads onto the tires and brakes, which will inevitably heat up and start to take the fun out of things sooner or later. And because it is what it is, Urus never gives you much feedback or pleasure from rattling through corners and breakneck speed and putting uncomfortable G loads on your anatomy. The pleasure of Urus is the knowledge of what it is capable of, rather than exploring those capabilities constantly. Which I imagine will suit its potential buyers just fine.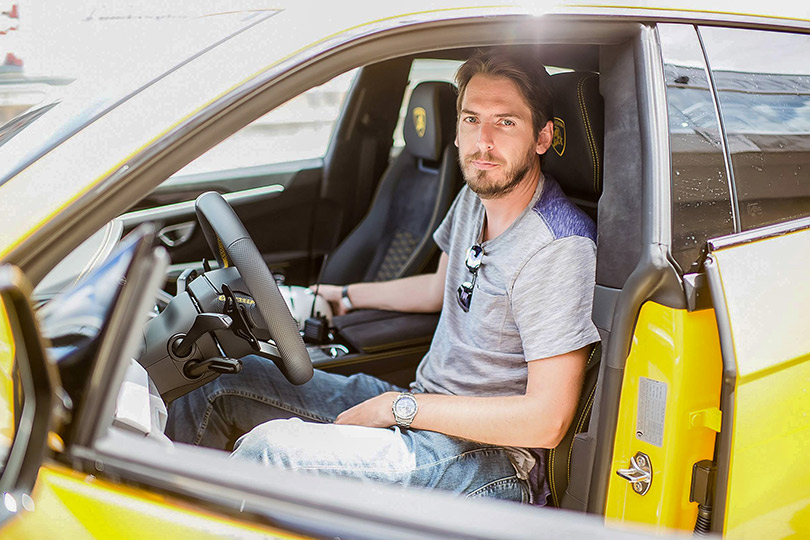 Lamborghini, sensibly, have made very sure to not compromise Urus as a road car. Of course it needed to have a race mode where it gets about as aggressive as a Pitbull which just inadvertently swallowed an open bottle of Tabasco sauce, but that could not be the point of this car. Neither, for that matter, are the off-road modes going to particularly relevant in real life. They let us drive the car on an off-road section consisting of mostly gravel and hills, and Urus was decidedly pointy and impressive on this loose surface. A bit heavy for a rally car, perhaps, but it could do it. Because they (somehow) made it possible, to paraphrase the mildly confusing Instagram* (*Meta Platforms Inc. (Facebook, Instagram) — организация, деятельность которой признана экстремистской, запрещена на территории Российской Федерации) hashtag they've chosen to promote Urus with.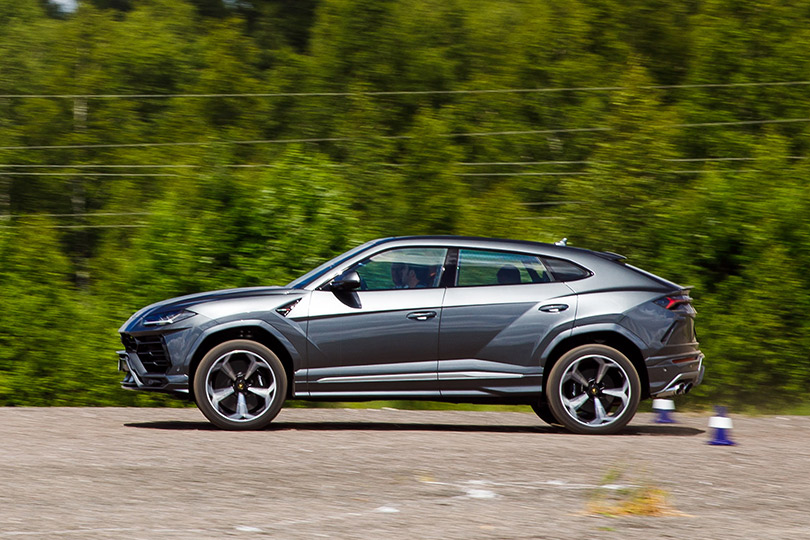 Riding on air suspension which adjusts in height depending on the drive mode you're in, and using a million times the computing power that got humans to the moon, this car is constantly adjusting itself to be as good as it possibly can be. Out on the road, where I actually spent the least amount of time driving the car, it is on the firm-is side of an SUV but never to the point where it could get uncomfortable. It feels purposeful even when driven really rather slow, which to me anyway is one of the best features a car can have if you want to enjoy driving it all the time. In my opinion, the single most impressive thing about Urus is the wide range of conditions where it is extraordinarily capable. There's plenty of cars on sale already with adaptive suspension which changes with the touch of a button from soft and comfy to slightly less soft and comfy. Or, for sports cars, from rock hard and bouncy to slightly less rock hard and bouncy. But Urus somehow impresses over such a wide range, from the racetrack to an unpaved road, and everything in between, that it does feel ground breaking in its own way. And a different way than the one we're used to from Lamborghini.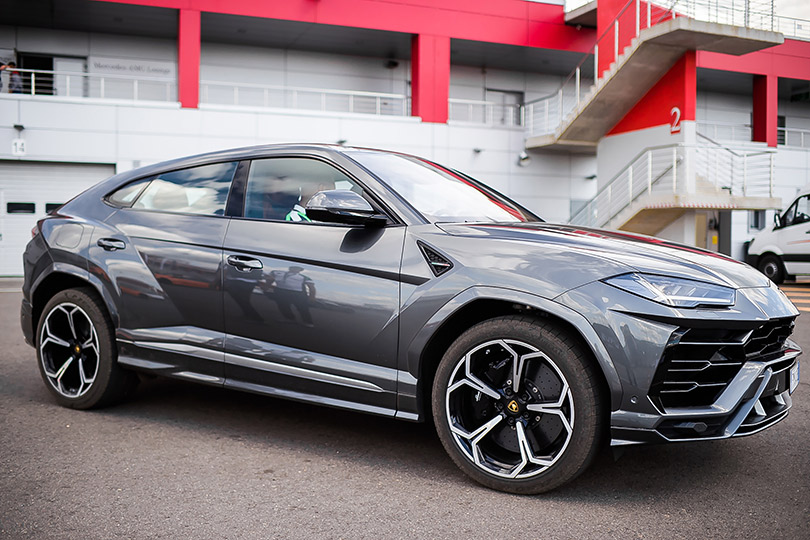 Of course, a very large part of Urus' appeal is going to be the design, inside and out. The interior screams Lamborghini but at the same time it is more user friendly than ever and full of the latest technology. It's a truly wonderful place to sit in, even if it doesn't feel like a Lamborghini in the way that we're used to. Comfortable and spacious, but you also can't get around the fact that it somehow feels like a place you've been to before. It looks very different to any of the other cars it is related to, but it cannot escape them completely as it does share some components here as well. In terms of exterior design though, Urus is very much its own car. From the front especially, it looks Lamborghini in a slightly confusing way because your eyes aren't expecting a Lamborghini to be this large and high up.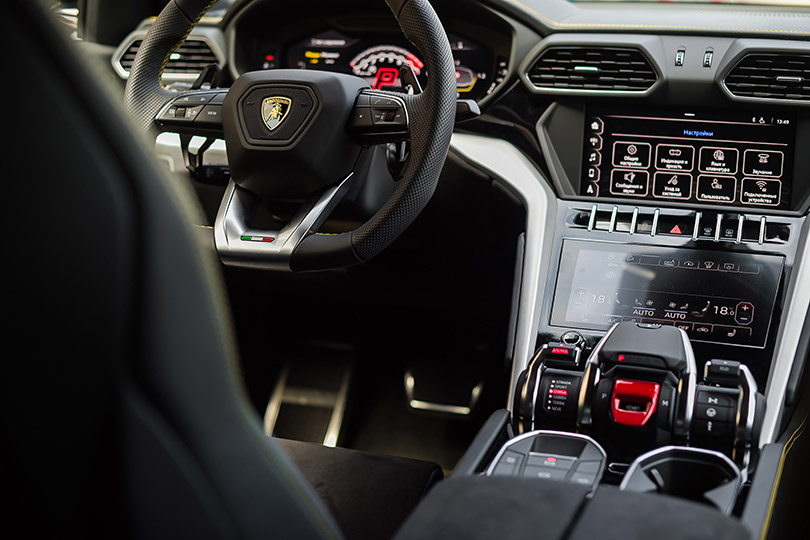 Nobody buys a Lambo to go through life unnoticed, and this is where Urus is playing to its biggest strength. You can make a proper entrance in this car, if that's your thing. But at the same time, if you forego the incredibly bright colours and opt for a more under-the-radar dark grey or so, it can be dignified if you spec it that way. You can now get an SUV which looks flamboyant if you want it to, with specifications that allow for plenty of bragging, which still gets you from A to B in absolute comfort no matter what the weather or time of year is like. The word unique is probably overused in this day and age, but the niche in which Urus resides strikes me as a potentially very successful one. And I do believe that was the point all along.