While it's not the biggest car show in the world, or even in the United States, the LA Auto show has often punched above its weight when it comes to big car launches and this year was no exception. California's huge car market and balmy climate are a powerful magnet to draw in manufacturers and visitors from around the world. If you happen to be in the area, the show runs until the 9th of this month and if you do, I suggest you make a beeline to the stands I've listed below.
Porsche
While the new 992 generation Porsche 911 was undeniably the star of the show, Porsche had another fairly remarkable new Neunelfer on the stand: the 991 generation GT2 RS Clubsport. Call it a racing version of the already sufficiently insane 700 horsepower GT2 RS. Not one to pass up a good opportunity, I climbed inside this rollcaged monster with some difficulty. Even more difficult was extracting my 1.93 meters worth of body back out with even a tiniest amount of gracefulness, but it was still worth it. There aren't going to be too many racing series that you can enter this car into, but that's certainly not going to stop the lucky few who manage to get on the list and pay for one of these ultimate toys.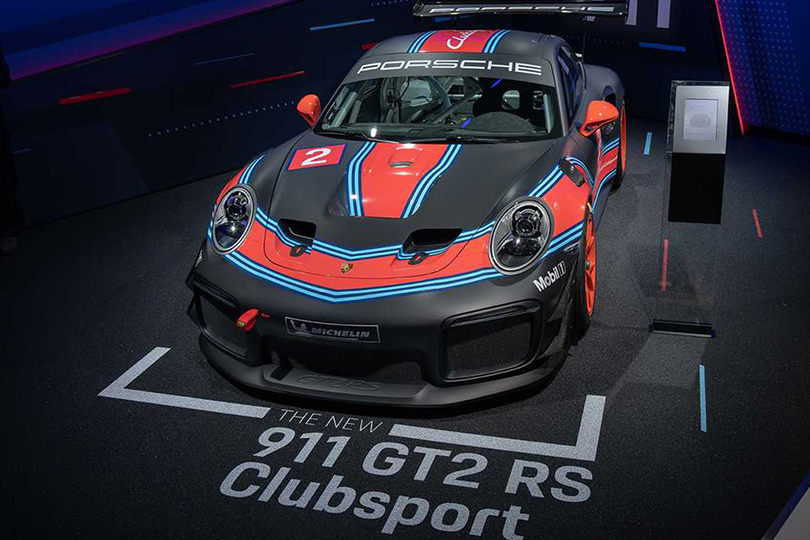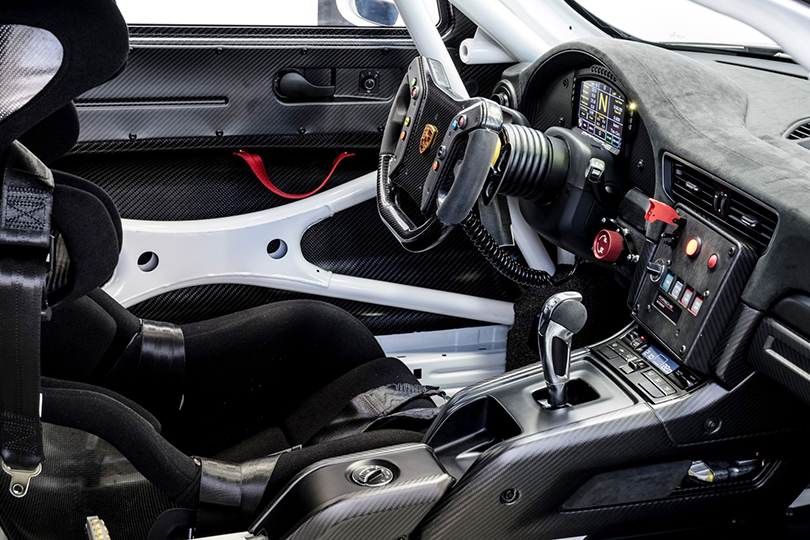 Mercedes-AMG
Not quite as much of a racecar, but nearly, is the new Mercedes-AMG GT R Pro. There is seemingly no end to the different variations that Mercedes can make of the AMG GT, but then you can never have too much of a good thing. The latest Pro version is an even faster and more hardcore version of the regular GT R, and rumour has it that the future may hold an even madder GT R in the shape of a Black Series. The GT R Pro, meanwhile, has just lapped the Nurburgring Nordschleife in a mere 7 minutes and 4 seconds which is faster than just about everything except for a couple of Porsches and Lamborghinis. Apparently, only 750 units are going to be made though, so getting one might be a little bit tricky.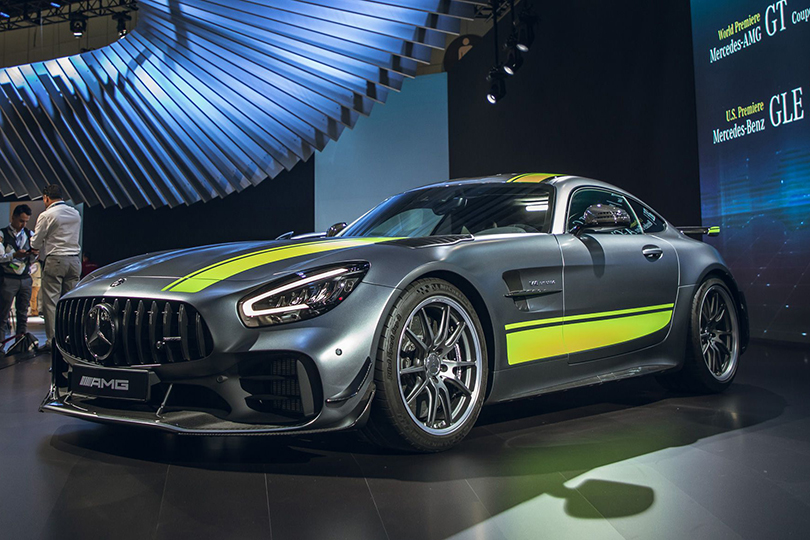 BMW
Our friends from Bavaria were keeping things a little more reasonable and normal-roadworthy. The very good looking 8 series convertible made its debut, while the X7 made its first outing on North American soil. The latter is an SUV for people who think that the X5 is just too darn tiny. With size being the X7's main attraction, it's going after cars like the Mercedes-Benz GLS. As such, it is rather huge and boxy looking automobile so its straight lines are hardly a surprise. It does look absolutely massive on pictures and in real life, but in return you get three rows of seats inside. Which is a first for BMW.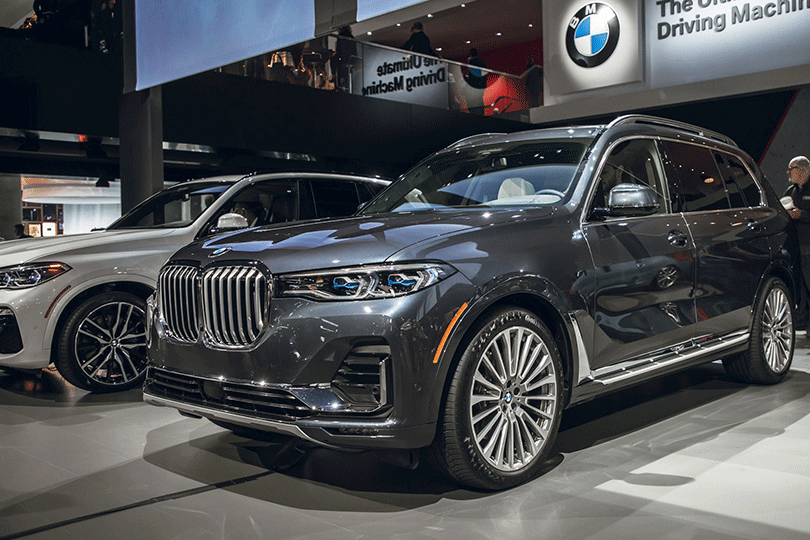 Audi
The biggest news on the Audi stand is their E-tron GT concept, due for production in 2020 and fully electric. While it looks fairly different, it is using the same platform and drivetrain as the upcoming Porsche Taycan. It has the same preliminary specs which claim a 0 to 100 kilometres per hour time of 3.5 seconds, an 800 Volt super fast charging system and the promise that this car can deliver its maximum performance over a long period of time on the Autobahn or a racetrack. That's obviously a bit of a dig at Tesla, whose cars are incredibly fast but only for a short amount of time before thermal protections kick in. It's fair to say that the whole world is watching what brands like Audi and Porsche can do when they put their heads together to develop a performance EV, but we'll have to wait a bit longer to find out.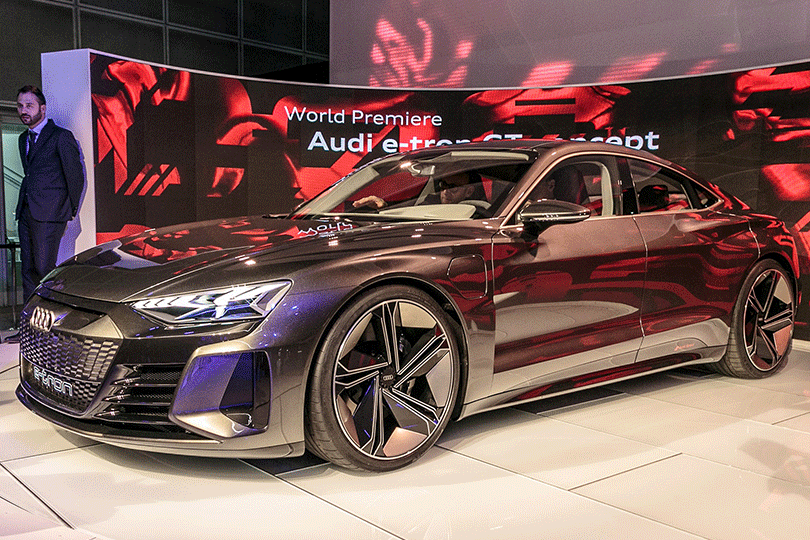 Mazda
It would be difficult to overstate how big of a deal the launch of the new Mazda 3 is, as it's such a huge seller for Mazda and one of those reasonably priced cars that car enthusiasts can really get behind. The new front and rear designs look great to me, with the only questionable design feature being the positively humungous C-pillar on the hatchback. That's not going to be ideal for rearward visibility, I reckon. But then you could solve that by getting the possibly even better looking sedan, which is also more practical to boot. The interior is yet another step forward, putting the Mazda 3 firmly in premium car territory. Combined with the build quality and reliability that Mazda is well known for, there is no reason for this new 3 not to be another winner.