While some people believe, probably for good reason, that the future belongs to SUVs and crossovers, we probably shouldn't forget what has been for a long time the best selling type of car in Europe: the hatchback. And the Infinity Q30S seems as good an example as any.
If the perception of this Moscow-based journalist is correct, Infinity's market share in the Russian market is quite strong. True to form, I haven't actually looked up the numbers, but it certainly appears to me that Russians are quite receptive to the premium sub-brands of Japanese giants like Nissan orToyota. And there are certainly many good reasons for that. The Infinity Q30 Sport which I drove, however, is interesting because it's not simply a good looking, well built Japanese car. It's actually the result of a technological partnership with Mercedes-Benz, using the platform of the A-class, and it's built in the UK. So we have a German platform which was built on by the Japanese and the whole thing was put together by the British. The world has certainly changed a lot in the last 60-odd years. But what's the result like?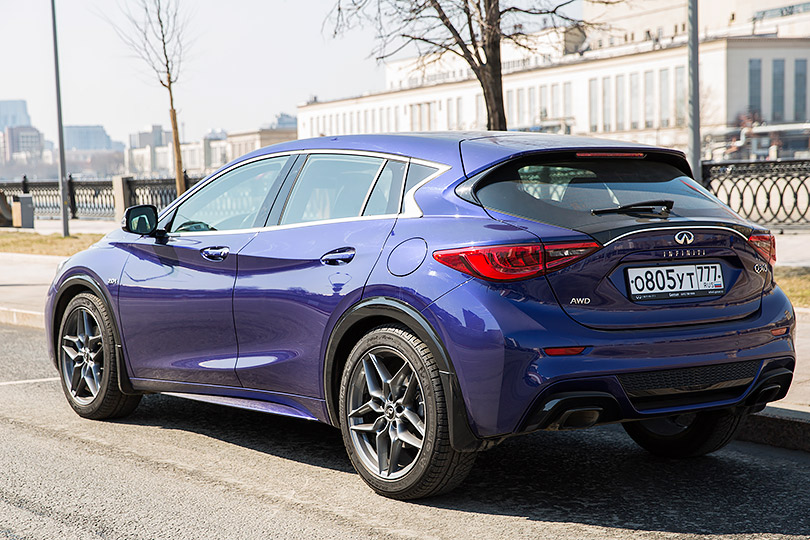 For starters, the Q30 is definitely a bit of a looker. And the fastest version, this Q30 Sport, even more so. Its visuals are an attractive mix of elegance and sportiness, you certainly wouldn't mind being seen getting into this car anywhere or any time. Infinity's has knocked this one out of the park I feel, especially because the beautiful design stands on entirely its own two feet with not a clue to be found of the family relationship with Mercedes. On could go so far as to call the styling quite bold even, especially compared to the many "gray mouse" type designs that are present in this part of the market. In terms of size, it's not difficult to understand why this kind of car became popular in the first place, there's just a load of space inside given the modest exterior dimensions. Sure, you could't transport a grand piano on the back seat, but why would you?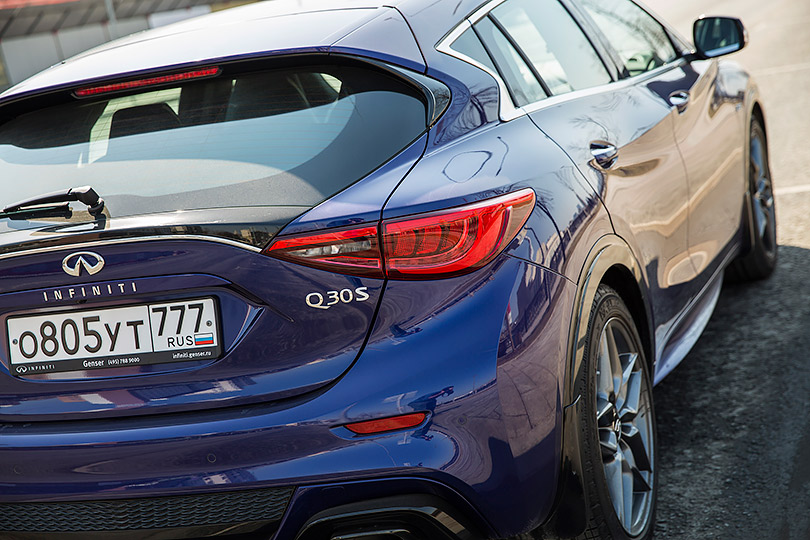 On the inside, it stays true to the premium car tag. The front seats are exceptionally nice to sit in for a car of this price point, and all the materials are nice and well put together. The view out the front window almost suggests that you're driving a bigger car than you actually are, in a good way that is. A few things like the dashboard and switchgear for the electric seats do remind you of its German sister car, but the fact is that they're quality pieces and pleasant to use. The Q30 Sport, being the top model of the range, has a long and impressive list of standard equipment so buyers which means that as a buyer you're not going to have to fork out much more than the base price of this car. If you're used to going over German-length lists of optional extras, this makes for quite a nice change.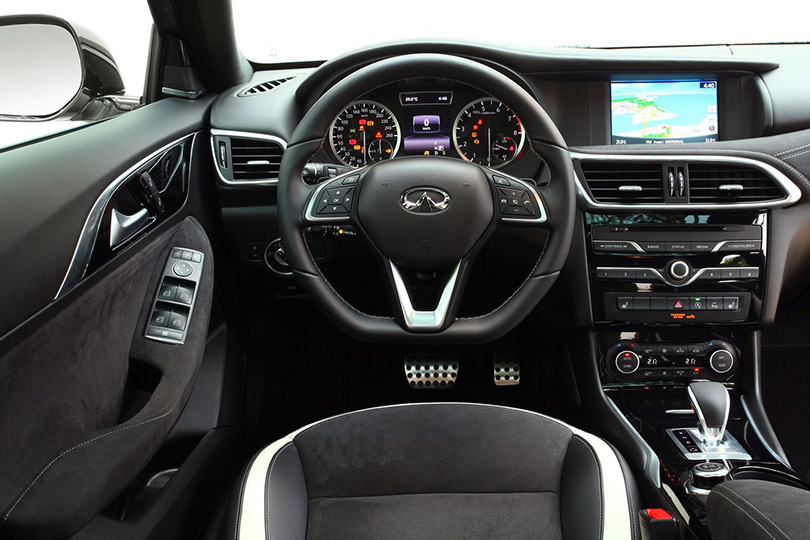 I found the driving experience to be much in line with how the Q30 looks. Infinity wasn't trying to make an all out sports car here, they sensibly decided to err on the side of comfort, but there is a definite youthfulness to this car. Then again you'd expect a compact car with a little over 200 horsepower and a 0-100 km/h time of only 7.3 seconds to be pretty snappy. The Q30 Sport is the kind of car that you probably end up surprising other cars with when you decide to put your right foot down, even on the Autobahn where it will go on to reach a top speed of 230 km/h. And because of the all-wheel-drive system, you won't need to put up with any embarrassing wheelspin of the kind that some of the Q30's front-wheel-driven rivals could struggle with. Calling it a wolf in sheep's clothing would probably be too much, but the Q30S has been to the gym and could give an overconfident wolf or two quite a scare.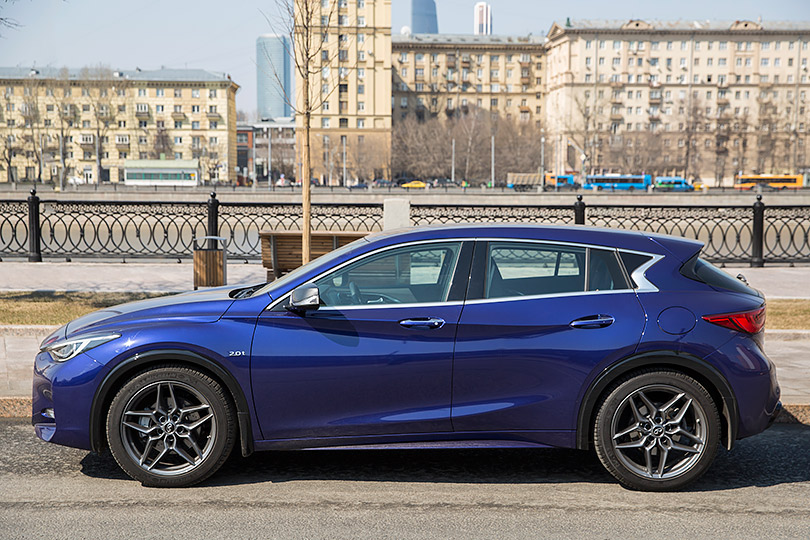 In a time where even cars like Bentley and Rolls-Royce are made with German parts, I suppose we shouldn't be too surprised to find a car that is as much of a cultural mix as the Infinity Q30. But even so I'm most impressed with the delicate balance which Infinity have struck with this car, which still comes its own distinct character. It's made to appeal to actual customers who are looking for great quality in a compact package and at a price point that offers good value for money. The Q30's smart looks and distinctive styling are the cherry on top of that already great package.