The bi-annual Frankfurt Motor show, formally known as IAA, has always been one of the biggest events of its kind in the world. This year though, it's distinctly less busy with slightly fewer manufacturers than usual in attendance. It's also quieter, with fully electric cars now the main topic both inside the exposition halls and on the roads between them. Thankfully though, this hasn't made it any less interesting.
Mercedes-Benz
The brand with the 3-pointed star is the only one left taking up an entire pavilion (and a half) all to itself. And if that wasn't enough, they parked another dozen cars or so in front of it. I suppose with a lineup that spans nearly 50 models you do need quite a bit of space. One new model that should be popular here in Russialand is the Coupe version of the new GLE. There was also a raft of new plug-in Hybrid models, some of which will go on sale here next year but those cars get their own article soon enough as I already got to take them on a short test drive in Germany after the show.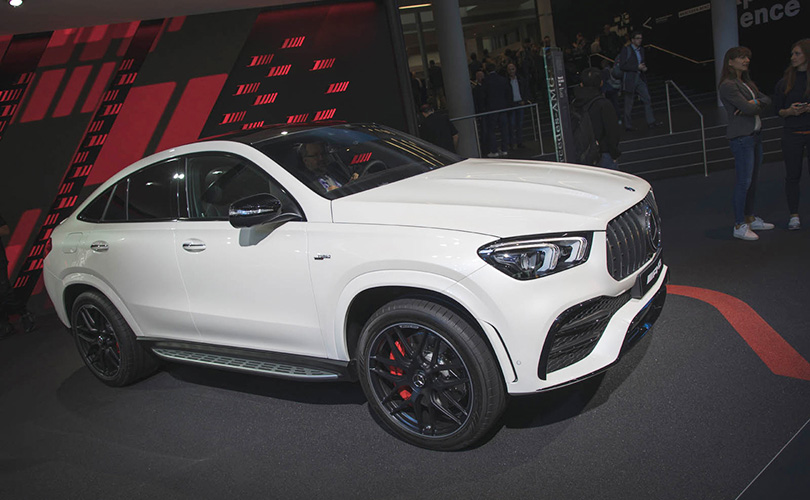 But the main attraction of Mercedes-Benz' impressive press conference was the Vision EQS — a concept car, to be clear. This is how Mercedes sees its electrified future when it comes to large sedans, and the EQS is nothing if not striking. I suspect by the time we see production cars that were inspired by this they may go a little easier on the blue LED lights and such, but in any case the most striking thing about electric cars like this remains just how much interior space they have. Nearly enough that you could challenge your passenger to a game of ping pong while you're stuck in traffic. Nearly.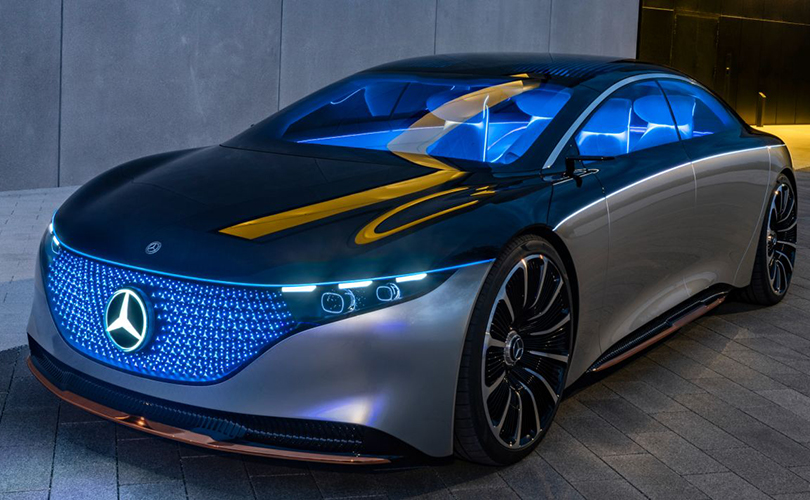 Audi
Lots of cars at Audi as well, and my attention was (predictably) drawn first to the new RS7. The front end of the car carries over the really rather bold styling that we saw on the new RS6 which was launched only a couple of days before, so as a car it was hard to miss even if it was surrounded by other muscular-looking RS models. The 6 and 7 both use the familiar 4 litre twin-turbocharged V8 which now produces a nice round 600 horsepower.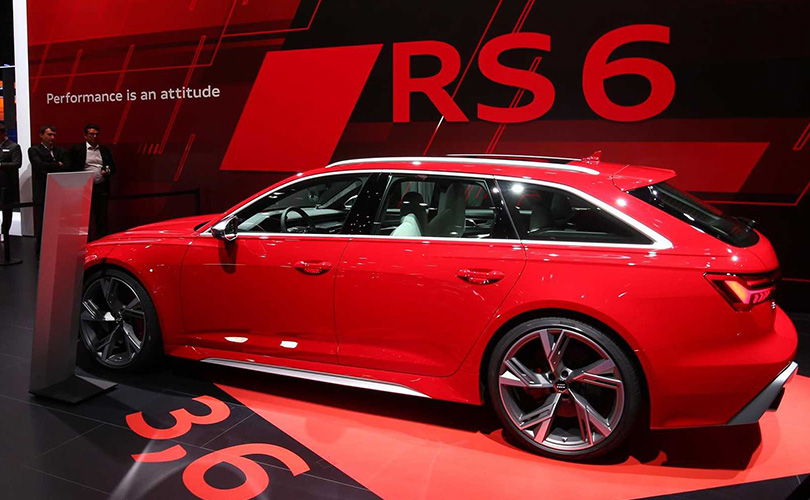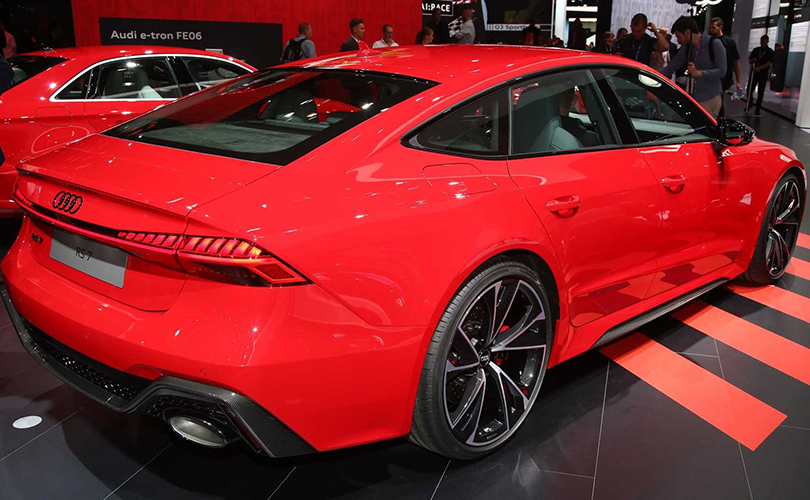 Of course they wouldn't forego the opportunity to also show off a somewhat insane concept car, and this time Audi chose to go with a design study of future SUV design and called it the AI:TRAIL quattro. Fully electric, of course. I'm struggling to describe how it looks actually, so the pictures will need to do the talking for this one.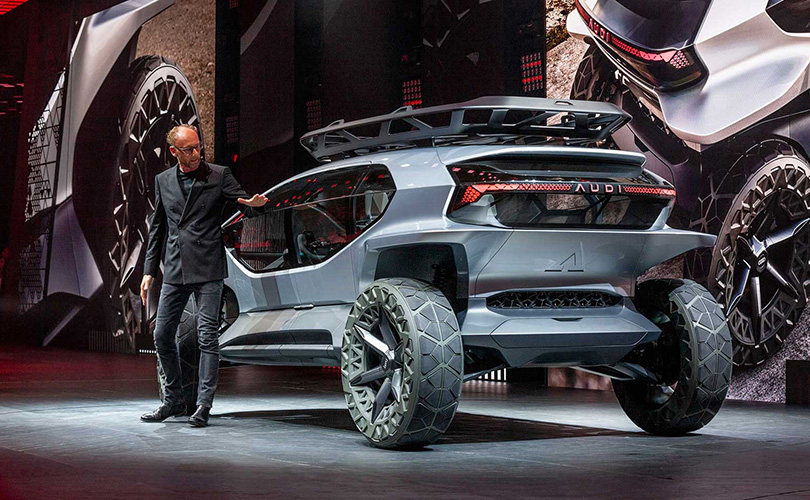 Porsche
If the huge world premiere of the Taycan — the first fully electric car out of Zuffenhauen — days before the show wasn't evidence enough of how serious Porsche is about making this model a success, a quick look at their stand in hall 3 should dispell any remaining doubts. The entire ground floor section of the stand was littered with Taycans, I counted 7 of them in fact. Seven! When's the last time you saw Porsche put this many (nearly) identical cars in prime positions for a car show? For any other of the brand's products you had to climb a few stairs.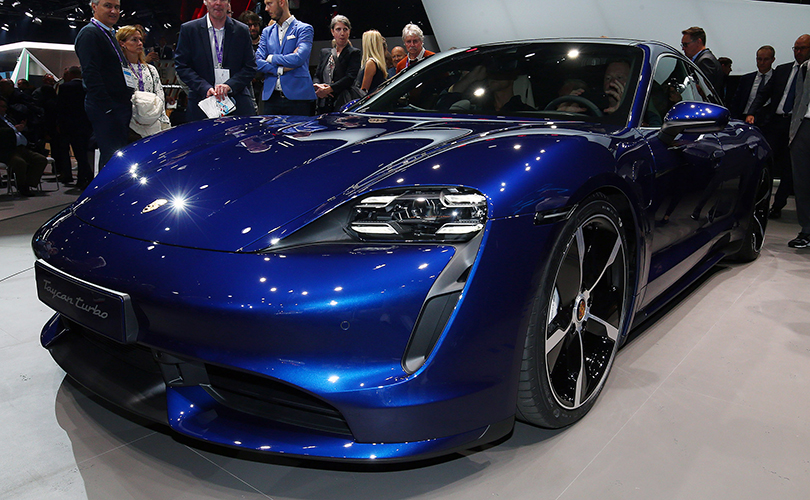 That a bit of physical exercise was well worth the effort though as I got to see the new Boxster Spyder and Cayman GT4 in the flesh there for the first time. Convertible and base model versions of the latest 911 generation 992 were also in attendance, but seemingly a little jealous about the fact that all the attention seemed to go to other models in the family. How quickly things change!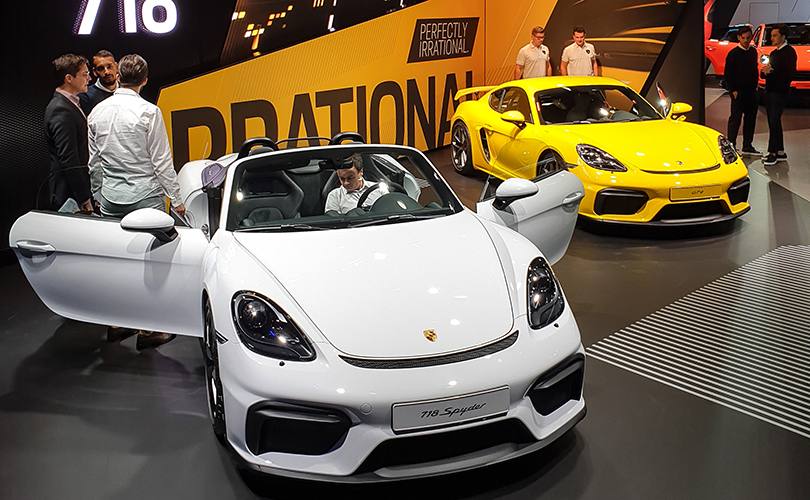 Volkswagen
Lots of electric cars and lots of colour is the story at Volkswagen this year. During the press days, they didn't have a single non-electrified car on their stand full stop. A bold but clear statement of intent, though with the show now open to the regular public they I hear that they did add a couple of good old fossil fuel burning cars back into the mix. Not that those really matter because it's all about their brand spanking new ID.3 fully electric car. In terms of dimensions one could say it's pretty much Golf sized and sort of looks like the futuristic brother one too, but Volkswagen themselves don't seem too keen to make that connection as it's not replacing the Golf nor is it really in the same segment of the market. They do consider it as big of a revolution as the Golf was, and the Beetle before it. So to mark that occasion, they've gone for the ID.3 name to mark this 3rd revolution of sorts.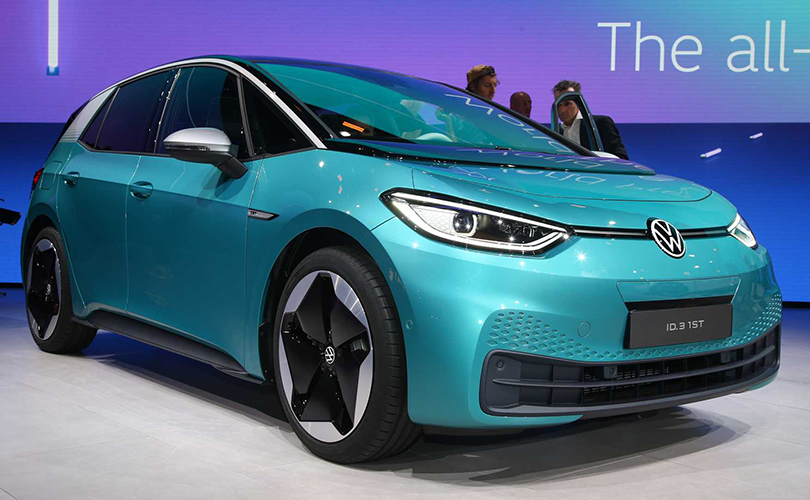 What was clear already last year when I saw the new MEB platform at a VW factory in Dresden is that we'll have to recalibrate out minds to the size differences between traditional cars and those that are built on this EV platform. Electric motors don't take as much space as a regular combustion engine, and unlike a fuel tank the battery packs can be stored in the floor of the car itself. That means they offer much more interior space for a given exterior size than the cars that we're used to. As such, the ID.3 may be roughly Golf sized on the outside but it offers Passat space inside.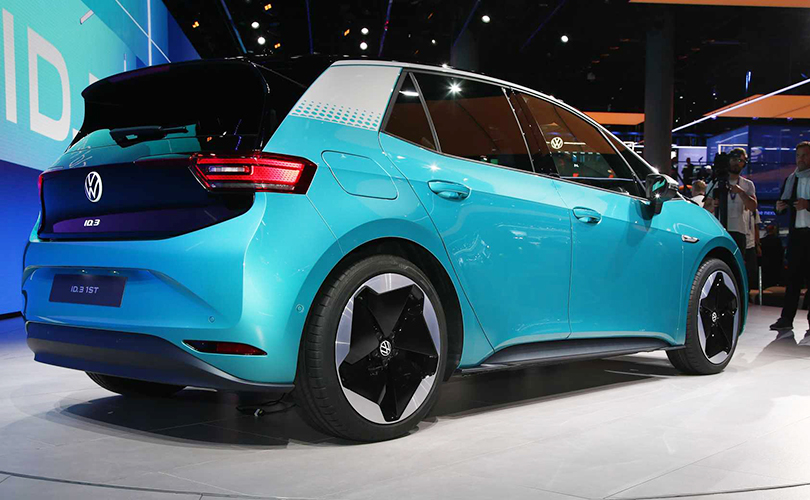 BMW
Getting most of the attention, by far, at the legendary Bavarian brand's corner was a couple of new radiator grilles. I say grilles, but if you looked closely they did also seem to have cars attached to them. Concept cars, actually. So I suppose that there is still hope that they might never actually use this particularly bold design of the famous kidney grilles on a real production car. Seriously though, it's like they ran out of space to make their grilles bigger in the horizontal dimension so someone got the bright idea to mirror them vertically in photoshop and then tried to cover up his poor effort by just drawing a bunch of straight lines agressively across the front bumper. Ugh. At least the rear and side profiles of the "Concept 4" looked very promising, if not quite typically BMW.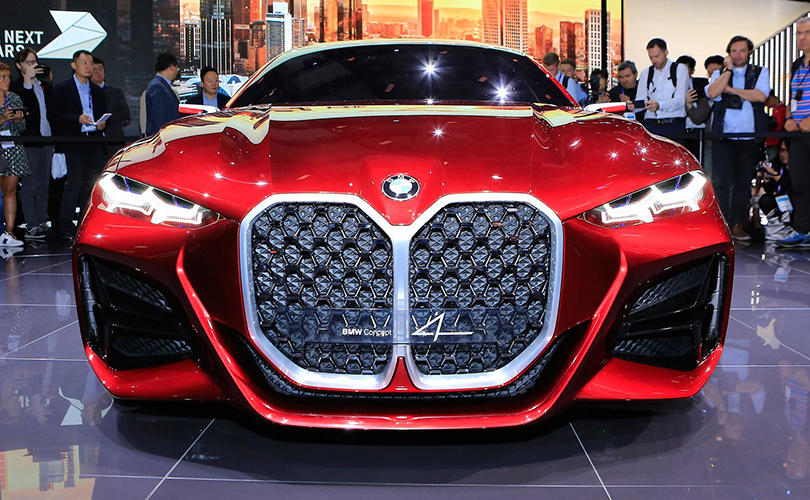 Blasphemous concept designs aside, there was a slightly (only slightly, actually) more traditional looking new BMW making its first public appearance in the form of the new X6. As you would imagine it's built on the same platform as the new X5, which I would personally prefer as it seems to have slightly less of an identity crisis. Then again, I'm not the taste police.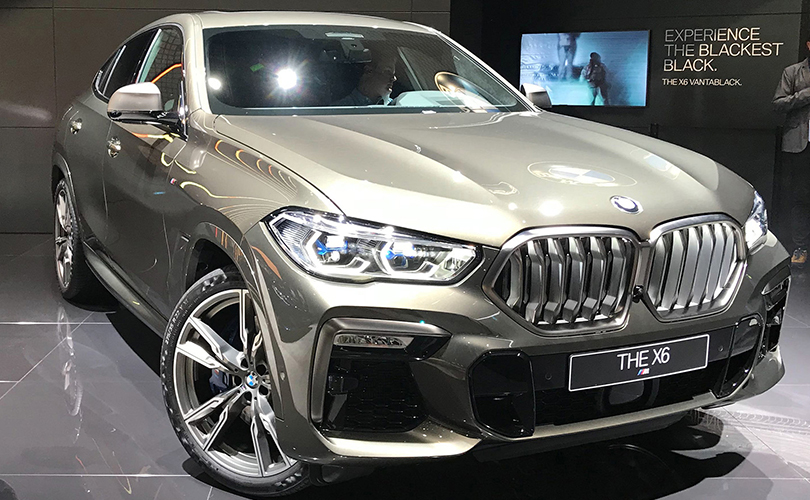 Land Rover
The new Defender! Just like the previous brand I talked about, Land Rover did a good job in plastering its hugely important new model all over its stand. There were new Defenders everywhere of all kinds of sizes and configurations, most of them in slightly nostalgic trim it must be said. It's a car that you can keep staring at for quite a while, discovering more new styling features the longer you look at it. They've tried to keep the boxy styling but at the same time have gone for contemporary to slightly futuristic twists on the old theme. It's fascinating to look at and probably just as interesting to drive.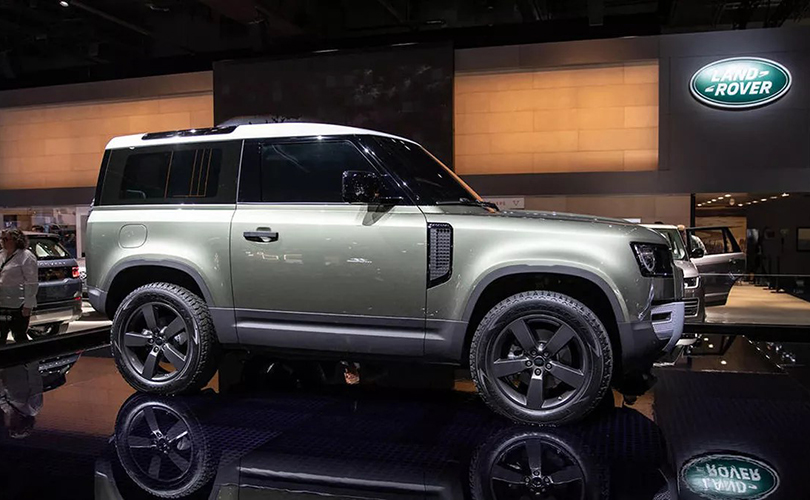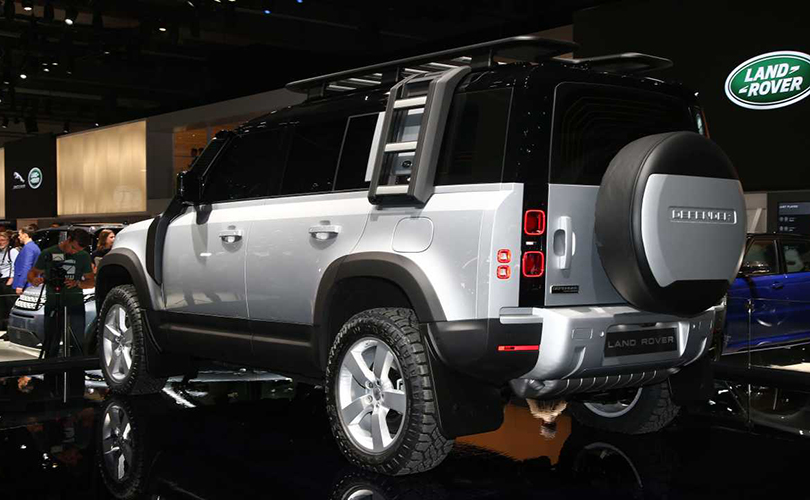 Lamborghini
It wouldn't be much of a car show without a crazy and wildly expensive Lamborghini, would it? Based on the Aventador, the Sian is their very first hybrid and it comes with a slightly modified version of the massive 6.5 litre V12 coupled to an electric motor which gets its juice not from something as mundane and boring as a battery. No, Lamborghini have gone for a supercapacitor which they say is three times more powerful than a lithium-ion battery of the same weight. Cutting edge stuff. Then again — while total power is a fairly insane 819 horsepower only 34 of those are supplied by the 48V mild hybrid system. So if burning copious amounts of fossil fuel makes you feel guilty, this may not be the car for you. Not that this is an issue that many Lamborghini owners struggle with, I believe. Neither do I, come to think of it. Although, as they're only going to make 63 in total at the price of $3.6 million apiece, the impact on the earth's climate should be pretty small.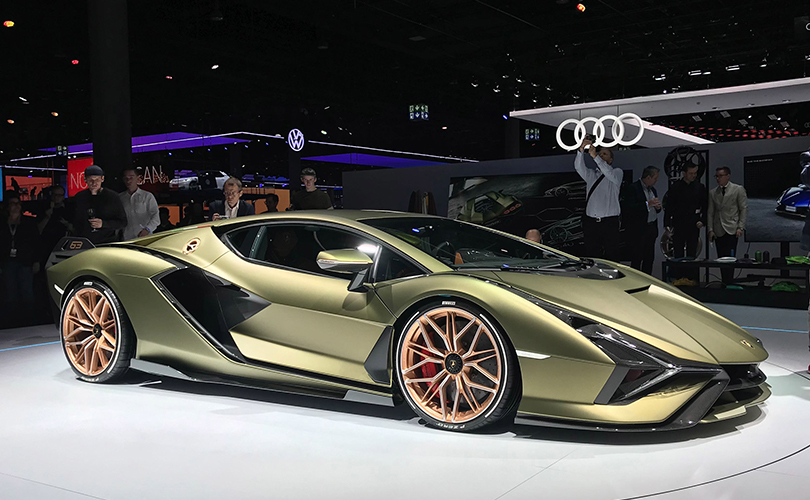 As a special ode to the recently deceases Ferdinand Piëch, this car's full name is the Sian FKP 37. With FKP being the legendary man's initials and 1937 the year he was born. Piëch was chairman of VW Group's executive board when Lamborghini was acquired in 1998, and he played a significant role in making it all happen.