New at the 2017 Geneva Motor Show.

Porsche
Porsche has a habit of launching its most interesting cars at Geneva, and this year is no exception. in fact, they've brought an extra large batch of significant model introductions for us to salivate over. Obviously, I'm going to start with the latest incarnation of the 911 GT3. Andreas Preuninger's team appear to have made this 991.2 generation of the GT3 something rather special even by Porsche standards. It now comes with a new 500 horsepower 4-litre flat 6 engine, a slight increase in capacity over the old 3.8. One could be forgiven for assuming that they've simply fitted the engine from the previous generation GT3 RS and 911 R, but you'd be wrong. The new 4-litre naturally aspirated motor is based on the true racing engines, even using a rigid valve train which is not normally used on production cars due to the need for regular adjustments. Porsche engineers have found a way to solve that issue, and are claiming that no adjustment is needed during the entire lifespan of the engine, or 300 thousand kilometres. Reportedly, the new aggressive valve train design means the GT3's flat-six wail sounds even more exciting than it used to. We'll have to wait a little bit longer before we can hear it, unfortunately.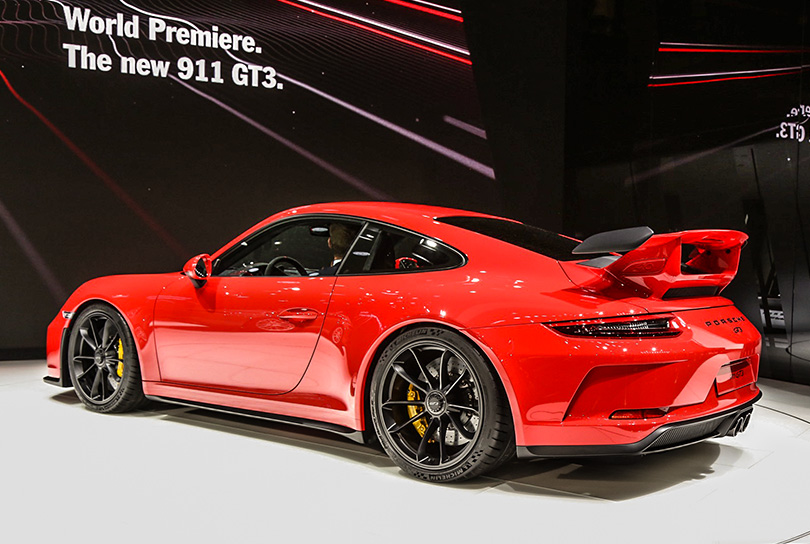 Perhaps even bigger news than the engine upgrade is the fact that you can now order your GT3 with a manual gearbox again, the same 6-speed unit that won praise in the 991R is a no-cost option over the PDK. The manual box is definitely something that enthusiasts have been asking for, but it's not secret that the car is significantly faster with the PDK. As such I'd expect the majority of GT3 sales to still specify the PDK, but perhaps the fact that we can now order a track-focused 911 with a manual gearbox again will let a bit of air out of the speculative price bubble. I wouldn't hold my breath for that, personally.
Another big launch is the Panamera Turbo S E-hybrid. Think Panamera Turbo but with extra electric power and torque, because the regular one clearly wasn't silly fast enough. It's particularly significant because this is the first regular production Porsche which uses hybrid technology to create the ultimate high performance specification. Thanks to a 136 horsepower electric motor, this Panamera will get to 100 km/h in 3.4 seconds and go on to a top speed of 310 kilometres an hour. If we had to guess, I'd say this means we will start to see more hybrid cars in Porsche's performance range in the future. Being a plug-in hybrid though, you can also drive it for 50 kilometres on electrical power only, or save significant amounts of fuel and reduce emissions.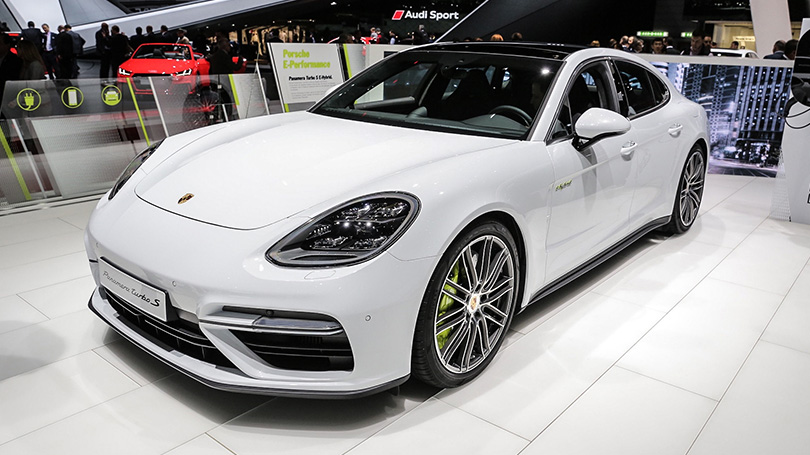 Finally, the Panamera Sport Turismo has also officially seen the light of day, we've talked about it a couple of times already. If you ask me it's a more practical and better looking Panamera, so you can't really go wrong with it.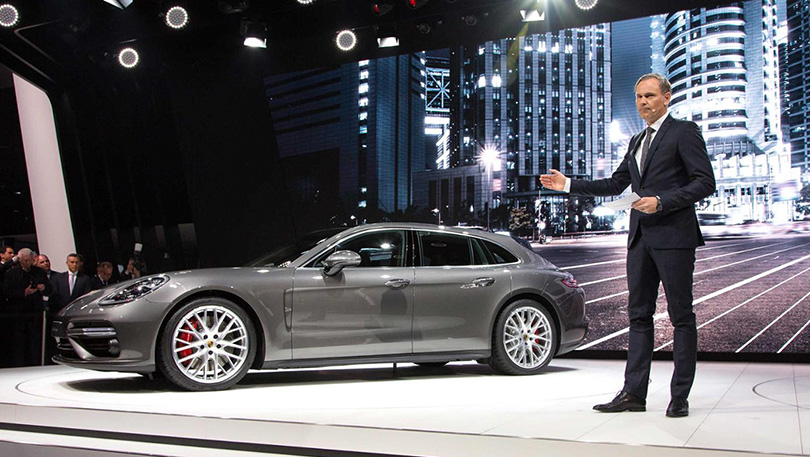 Audi
There was a lot to love about Audi's high-revving 4.2 litre V8 engines which powered the RS4 and RS5 models from as far back as 2006. Alas, they have now gone the way of the Dodo. The new RS5 Coupe is home to a new 2.9-litre turbocharged engine, the very same which we find in the Porsche Panamera S, though it makes an extra 10 horsepower here for a total of 450. This may not sound like an obvious performance upgrade over the old V8 which was supposed to make the exact same amount of power, but there is more to performance than a peak horsepower number. A large increase in torque and a flatter power curve means that there is nearly always more power available with a turbocharged engine, making the car go faster. The fact that the new RS5 can sprint to 100 km/h in 3.9 seconds, a full 7 tenths of a second faster than the old one, confirms the improvements in overall performance. Whilst we shed a tear for the old engine, we look forward to the smile the new one will undoubtedly put on our faces. I do wish Audi would go back to using more aggressive wide wheel arches though, the old Audi RS models looked so beautifully mean with them.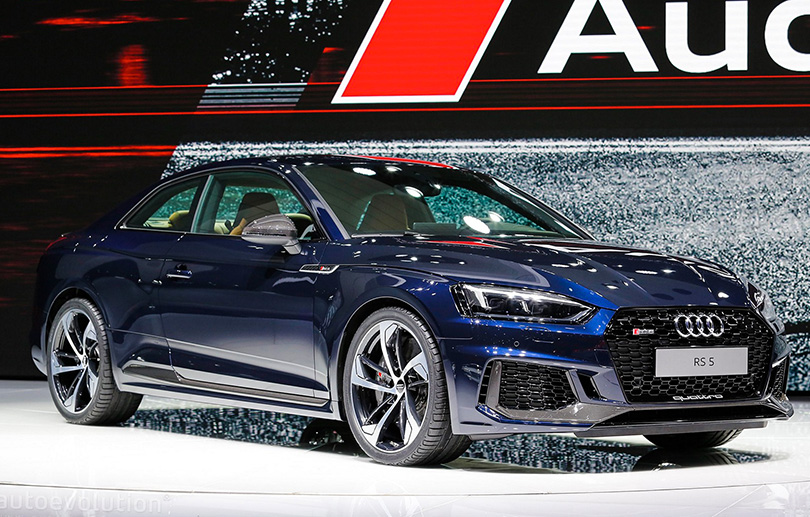 Mercedes-Benz
When it comes to cars that I really don't like, though, the Mercedes G wagons in AMG form are pretty high up the list. With the newest special edition, the Mercedes-Maybach G650 Landaulet, they may well have secured the top spot. Putting a massive engine in an off-road chassis first drawn up in the middle of the last century and then chopping the roof off just isn't a car recipe that I'd like to taste. The saving grace of this twin-turbocharged V12 four-door convertible G-class is that it is limited to 99 cars. So we're unlikely to ever see one unless we wander into an oil-rich desert.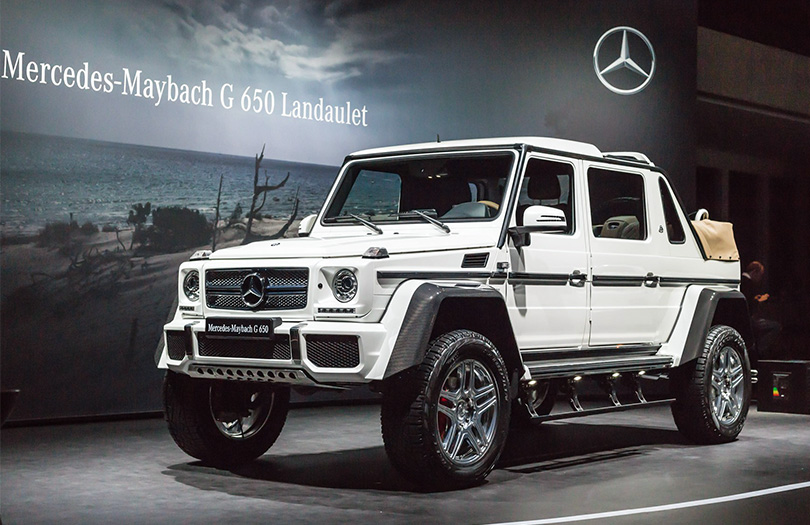 Fortunately, the Mercedes stand has some cars on it that will immediately make me forgive them even their worst sins. The nicest of them all, if you ask me, is the new E63 AMG Wagon. There's just something about hilariously overpowered family estates that appeals to me, and now that we get the E63 with all-wheel-drive (including a «drift mode», dear children) it has become a rumbling turbocharged V8 rocket that you can use even when it's snowing. The Audi RS6 just got some pretty stiff competition from Stuttgart.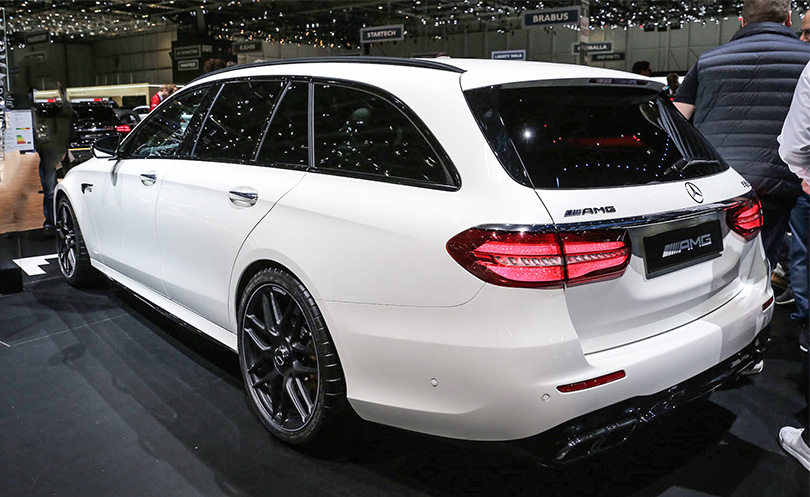 BMW
We already knew the new BMW 5 series sedan, but now we know what the 5 series estate looks like, too. Not a particularly unexpected design, given how the new 5 series in general looks evolutionary relative to the outgoing model, but I think the new 5 Touring looks pretty sleek. The Touring gets the same engines as the sedan, which means similar performance with added practicality. I do hope they make an estate version of the M5 too this time, to complete the trio of mad German monster estates with the E63 AMG and RS6. It would not be the first M5 Touring, having previously made them for the E34 and E61 generations, we can hope.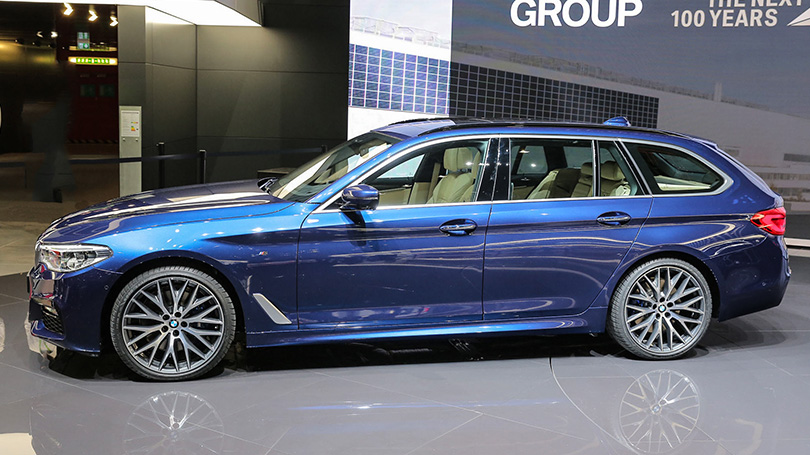 Volvo
The new XC60 is a hugely important model for Volvo, given the excellent sales enjoyed by its immediate predecessor. Just about 1 out of every 3 Volvos sold has last year was an XC60. Unsurprisingly, it looks like a slightly smaller XC90, as the car has inherited the recognisable styling of its bigger siblings. As we predicted a little while ago, the XC60 will use the same 4-cylinder engines we already know from other Volvo models, even the 400 horsepower turbocharged supercharged hybrid electric T8 version. That one probably won't be the best seller, but it's definitely an impressive proposition.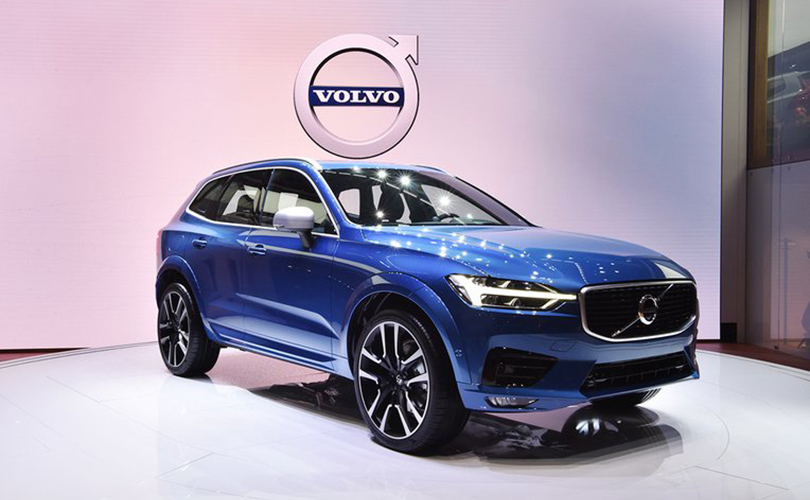 Range Rover
Do you find the Range Rover Evoque too small or the Range Rover Sport too big? Then Land Rover has the solution for you with the all new Velar. Filling in apparent hole in the range, it borrows some styling features from both its smaller and larger siblings, but at the same time introduces a more modern design language and technologies which are entirely new in Range Rover's range. The cockpit comes with a liberal dose of LCD screens, many of which are touch sensitive. As it is still a Range Rover, we expect it to have excellent off-road ability as well as on-road presence. A range of 4- and 6-cylinder gasoline and diesel engines will be available, with the top spec being the lovely 380 horsepower supercharged V6, which we're already familiar with from cars like the Jaguar F-Pace.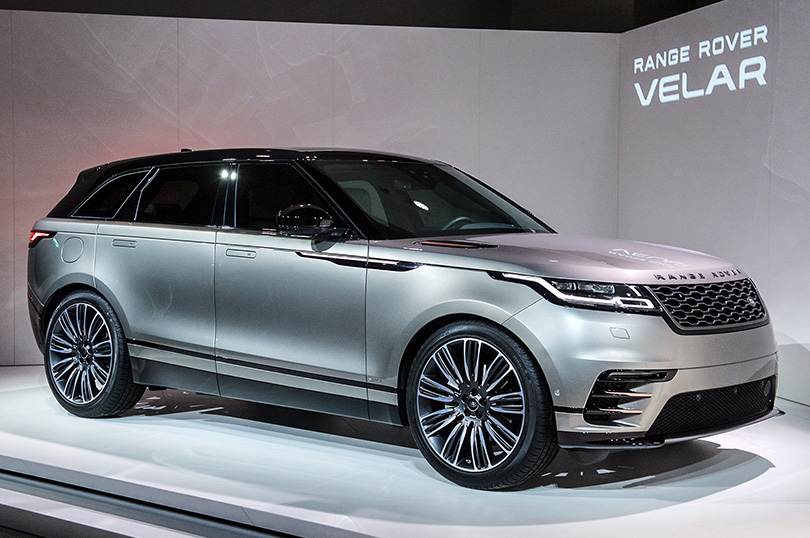 Ferrari
The brand which is so good at making cars that they can afford to give them silly names has struck again. Meet the new Ferrari 812 Superfast. Well, at least they're being descriptive this time. I also feel it helps a lot if you read the word superfast with an Italian accent. How can you not love them.
The 812 is the direct successor of the F12, and in terms of exterior design the new car is clearly an evolution of its predecessor. It's the same story with the engine, a 6.5 litre naturally aspirated V12 now producing a frankly ridiculous 789 horsepower at 8500 RPM. Just typing those figures made me tingle. It has to be one of the most exciting engines being made today, and there won't be many more versions of it, so we better enjoy it while it lasts. The 812 is the first Ferrari to feature electric power steering, a sign that the future is coming even to the biggest and baddest models from Maranello.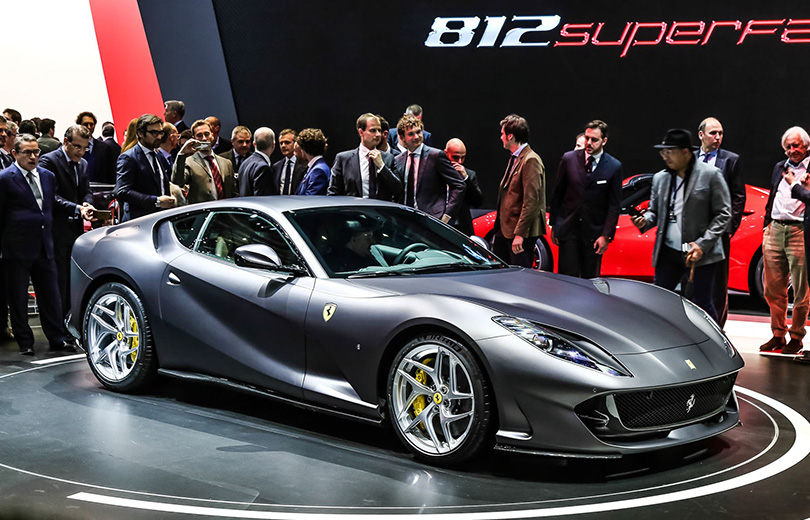 Lamborghini
Ferrari's German-owned Italian rivals Lamborghini, meanwhile, have been busy turning the Huracan into a car which can finally excite the retired racing-driver-turned-journalist who like to plaster their car porn all over YouTube. The Huracan Performante is a very different kind of car than the regular model, featuring active aerodynamics, a significant weight reduction and increased engine power from the 5.2 litre V10. What really got this car a lot of attention was its headline-grabbing record on the Nurburgring of 6 minutes and 52 seconds. The time raised some eyebrows, as this 640 horsepower Lamborghini somehow lapped significantly faster than a 900 horsepower McLaren P1 or the 887 horsepower Porsche 918. A lot of conspiracy talk and video analysis on how the lap time could have been faked followed, as did a general consensus that these kinds of lap records may be getting slightly pointless. There's never any independent verification, and things like «production car» are a flexible concept anyway. It's not that hard to ask your tire supplier for some extra-extra sticky tires that would allow you to massively cut the lap time, to give example. The controversy ended up overshadowing the truth, namely that the Huracan Performante is clearly the Huracan which enthusiast drivers have been waiting for. A raging bull, which may kick you in the head unlike the slightly fool-proof standard Huracan.