The Geneva International Motor Show has been held each year for over a century, and it is something of a highlight on the yearly calendar of car shows, not least because it's refreshingly compact. It also tends to see quite a number of new car premieres and big announcements, though this year seemed quite lean from that perspective. Even so, if brand spanking new cars are your thing, there is plenty to look at and the show will continue until the 17th of this month so if you're in the area is is very much worth checking out.
Porsche
There's plenty of good history when it comes to Porsche announcing cars in Geneva, many of them from their GT department, but not this year. We still got to see the new 911 Carrera S Convertible in the flesh for the first time, which is certainly better than your average consolation prize, but best of all I got to sit down for an interview with the soon retiring "Mr. 911" August Achleitner. We'll be publishing that very soon.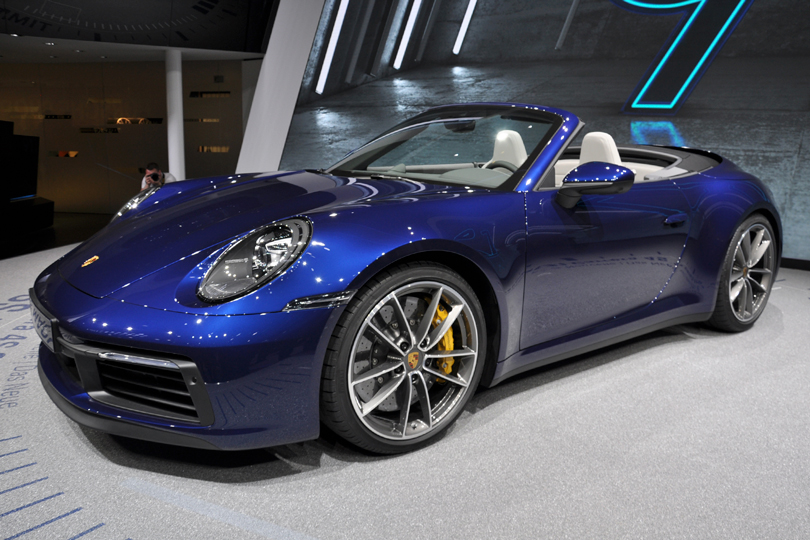 Audi
Our friends from Ingolstadt were focused entirely on electric vehicles this year, the most important of which being the Q4 e-tron and e-tron Sportback. They feature 150 kW fast charging so you won't have to spend too much time plugged in on long journeys. Both of these concepts are expected to become a reality sooner rather than later without too many changes and with first deliveries planned as soon as next year. For the regular high volume models, more hybrids will become available as well to lower overall emissions.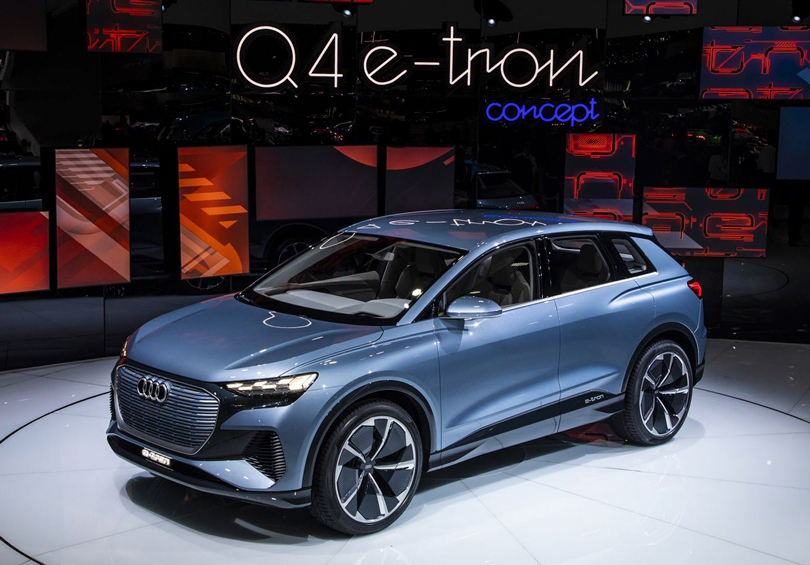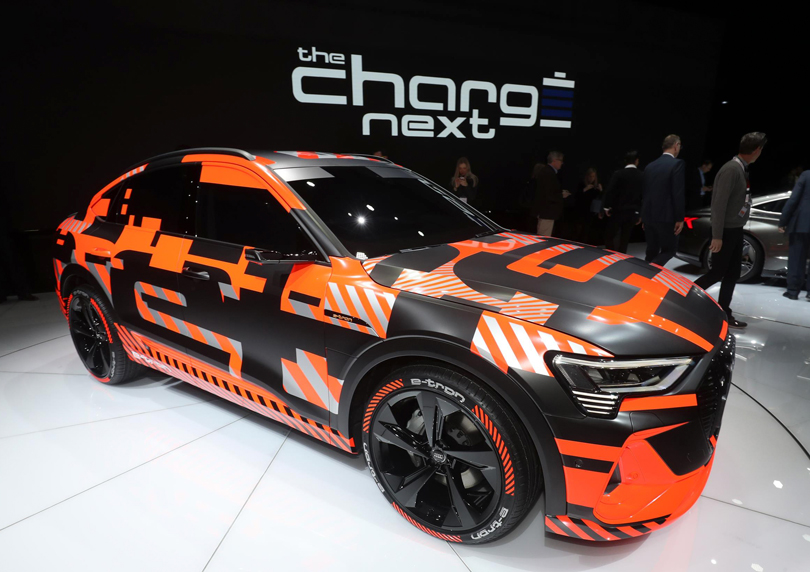 BMW
While not technically a launch as it was shown a few weeks ago, the new 7 series made its show debut making it, almost literally, the biggest thing on BMW's stand. The brand also presented its 4th generation of plug-in-hybrid powertrains which will be available in a wide range of its cars and is denoted by a little -e at the end of the model name as usual. I also particularly liked the M Performance M340i on the stand as it really brightened up the way the new 3 series looks, but there was no price indicated as yet so for now it hasn't quite been released yet.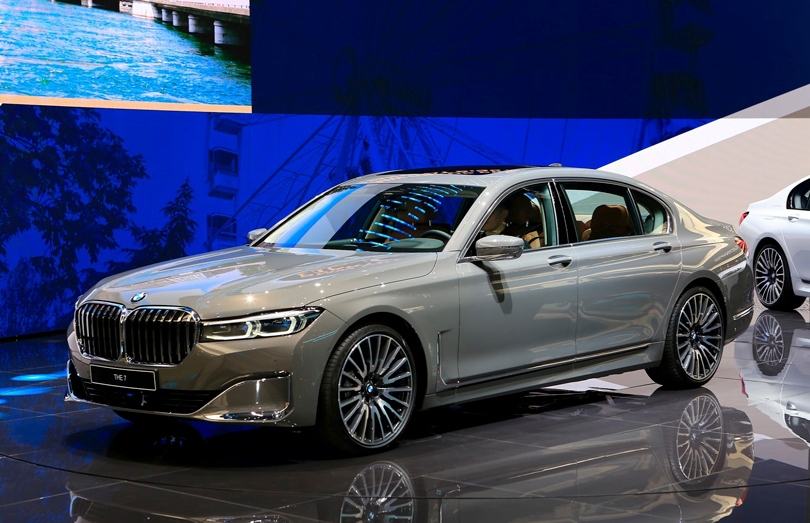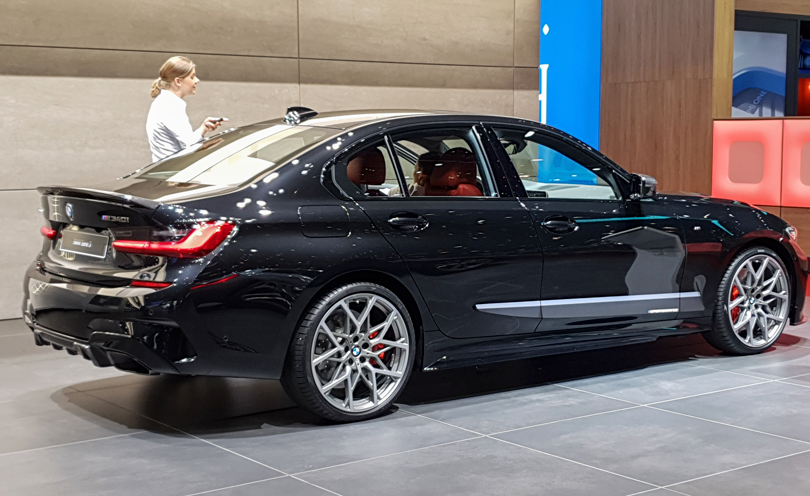 Mercedes-Benz
Slightly unusual scenes at Mercedes-Benz this year, as most of the attention went to their EQV concept. A van, basically, but completely electric and thereby a whole new thing. It's the first EV in this class and Mercedes-Benz will be putting it into production shortly. Its 100 kWh battery promises to give it a decent range and the top speed of 160 kilometres per hour should also be plenty. It might not be the most exciting, but the EQV can reasonably claim to be the most useful electric car announced so far. At the opposite end of things, they also had a Final Edition of the S65 AMG as a goodbye to the V12 engine and a limited edition roadster of the AMG GT R. A car which Mercedes-Benz is using to challenge the Porsche 911 not just performance wise but also in terms of how many different versions they can possibly make of it.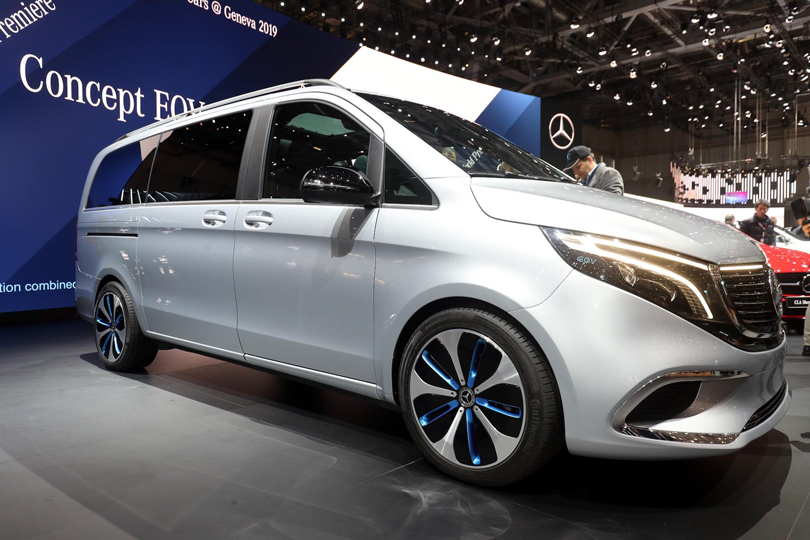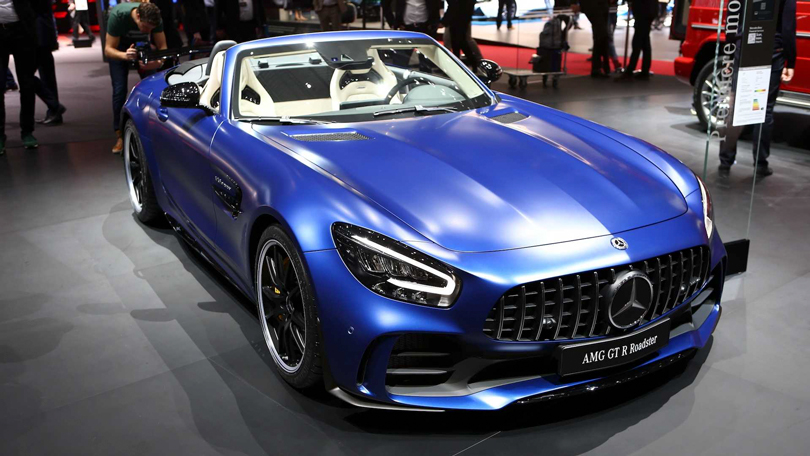 Volkswagen
One of the coolest, and at the same time utterly pointless, new electric creations of the show is VW's dune buggy concept. Because why not. Styled with more than a hint of nostalgia and painted in an impossible-to-miss green colour, this MEB platform based concept is probably not all that likely to be turned into a real car but it goes a long way to show just how versatile Volkswagen's new electric platform is. The new 8th-gen Passat was also on the stand, both as sedan and station wagon, and looking really good. It shouldn't be forgotten that cars like these are still a huge part of sales with the Passat being good for 660 thousand units in 2017.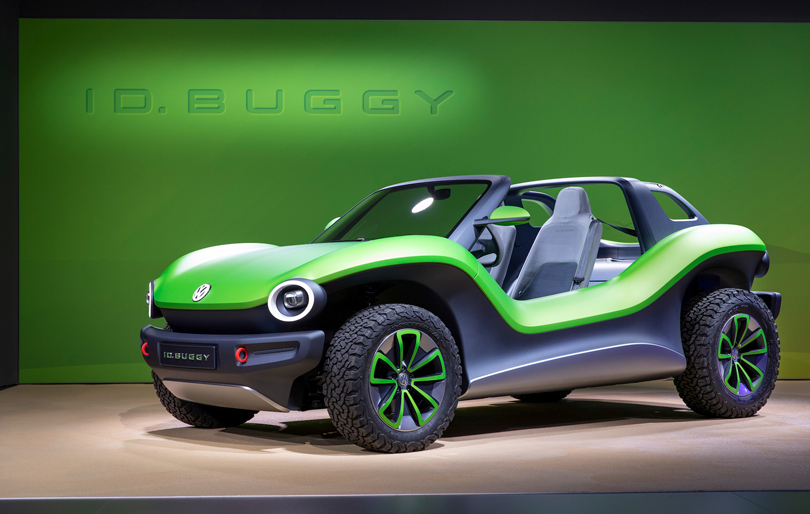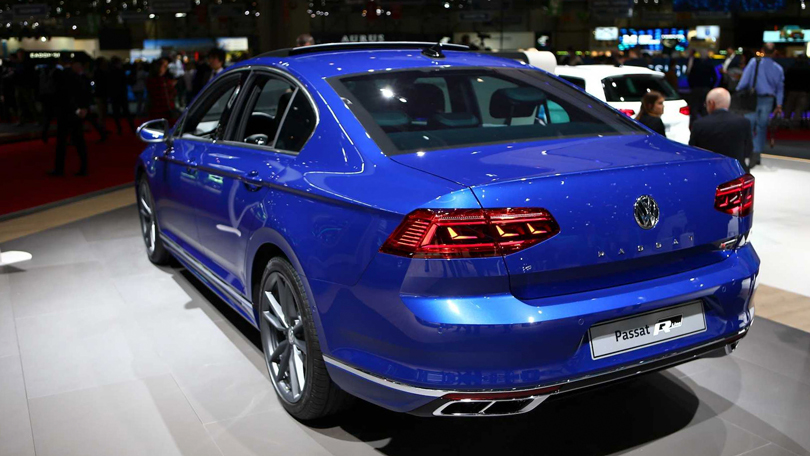 Skoda
A very similar story at VW's subsidiary Skoda, with the breathtaking Vision iV all-electric concept stealing the show and the premiere of the much more sensible real world Kamiq going slightly under the radar. Skoda's first electric vehicle will, predictably, use VW's MEB platform and pack an 82 kWh battery to feed its two electric motors which provide a combined 302 horsepower. The Kamiq, meanwhile, is the smallest sibling in Skoda's SUV lineup and will only be offered with front-wheel-drive.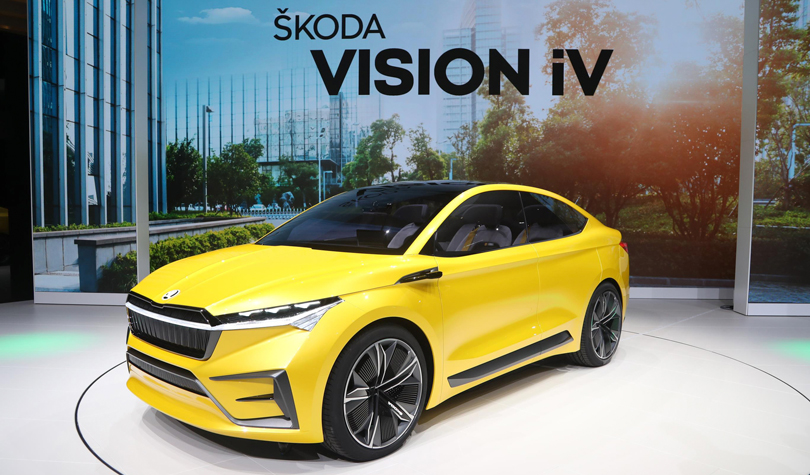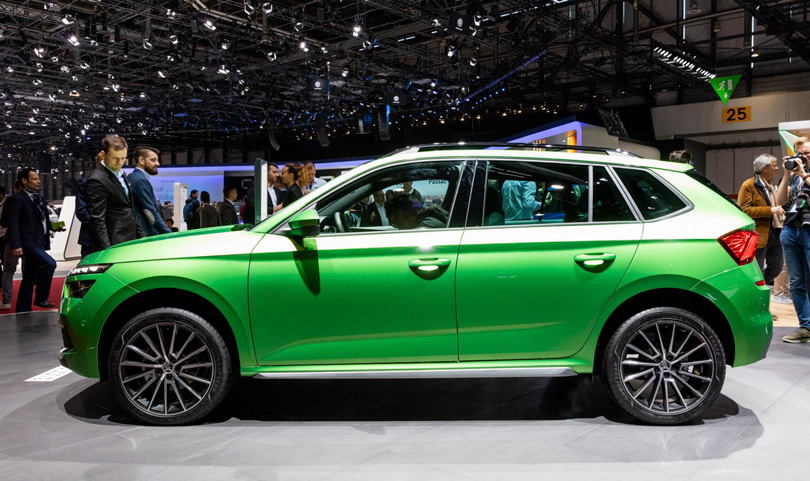 Lamborghini
Due to a scheduling conflict I wasn't able to see the revamped Lamborghini Huracan when it was unveiled in Moscow a little while ago, so I was eager to get a good look at the Huracan Evo first of all. While perhaps subtle, there is a case to be made that this is now the definitive Huracan. Some subtle changes have made it look even better, especially at the back where a new ducktail type spoiler and the Performance style exhaust are simply gorgeous. But we're told that the biggest changes have been made to the handling, and it gets the 640 horsepower V10 straight out of the Performante as well. Nothing but good news. And the Geneva show saw the unveiling of the Huracan Evo Spyder — the same goodness but with a removable roof, basically.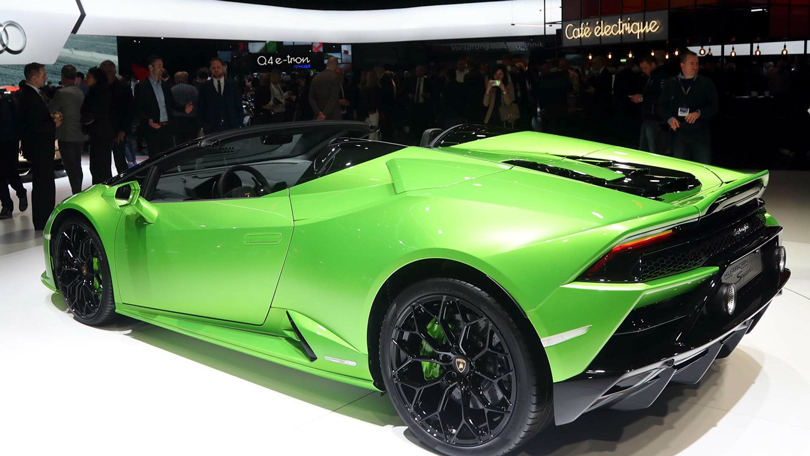 Speaking of roofs that come off, more big Lambo news was on site in the sleek shape of the Aventador SVJ Roadster. While on paper chopping the roof off of a track focused supercar might seem a little odd, as it inevitably comes with a slight performance penalty, experiencing the might and sound of the 770 horsepower V12 with nothing but air separating your ears from the exhaust pipes is most probably worth the extra 50 kilograms over the coupe.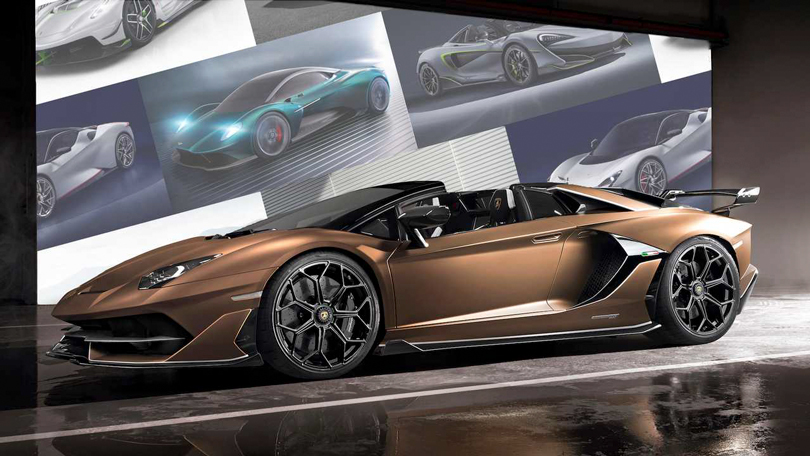 Maserati
At a glance, there was nothing actually new to be seen at Maserati, but upon closer inspection there was a matte blue Levante that looked a little different. It is in fact the Launch Edition of the Levante Trofeo, which might not mean much to you until we get to the part where it has a 590 horsepower 3.8 litre turbocharged V8 straight out of Ferrari's parts warehouse. That makes the Levante capable of sprinting to 100 km/h in 4.1 seconds and a top speed of nearly 300 km/h. Which are rather grown up numbers, I think you'll agree.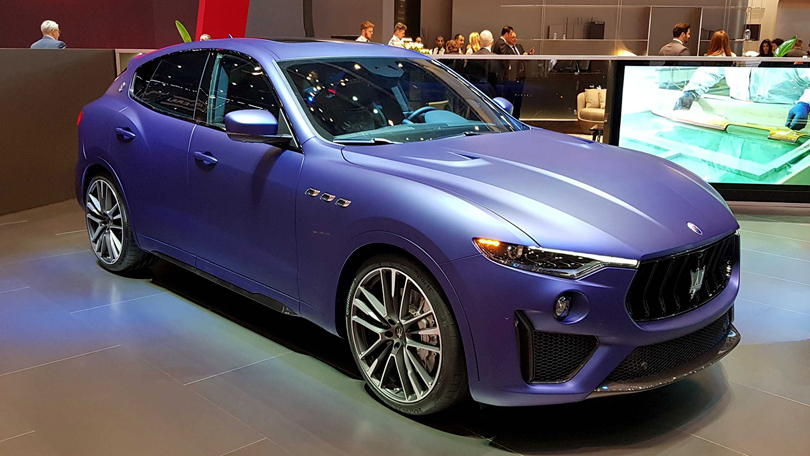 Ferrari
The prancing horse from Maranello chose Geneva to launch its new mid-engined V8 supercar, and named it the F8 Tributo. I think I'll probably stick to calling it the F8 from now on, it's just neater. Word around the camp fire is that this will be the last Ferrari of its kind that will be powered by petrol only. Hybrids are coming, even to this holy land. The new F8, meanwhile, is very much an evolution of the 488 which was itself not a million miles removed from the 458. But then Ferrari isn't known for fixing things that aren't broken, they just make them faster. The latest car essentially gets the same engine that the 488 Pista had, which means 720 horsepower from the 3.9 litre turbocharged V8 and a 0 to 100 km/h time of 2.9 seconds. Which is impressive, but not as impressive as its 7.8 second 0 to 200 time. It's definitely fast enough. It also looks rather nice, as you'd expect of course.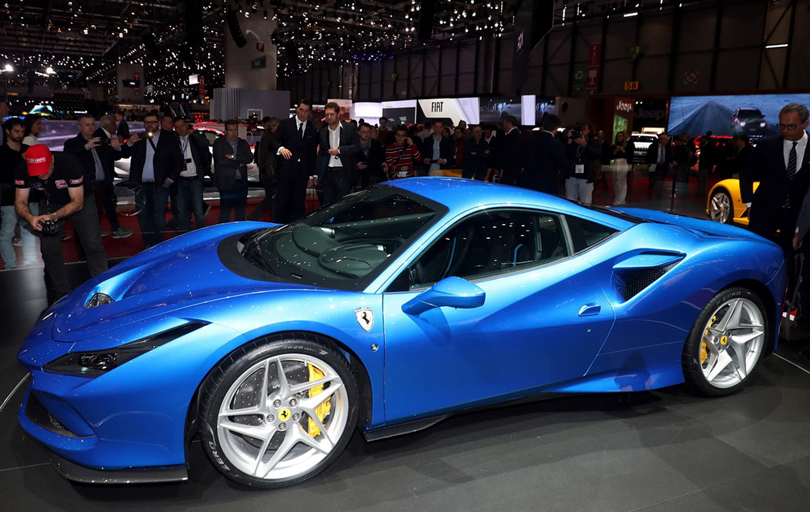 Bentley
Over at Bentley, there was a rather big birthday to celebrate. And they'd need a rather big cake too, as it would have to hold 100 candles. To mark the occasion, 100 units of a special edition Continental GT "number 9" will be built by Bentley's Mulliner division. The number 9 goes back to the Le Mans winning Bentley 4 1/2 litre "Blower" from 1930, which is cool no matter which way you slice it. The special models are mechanically unchanged but feature plenty of exclusive materials on the inside.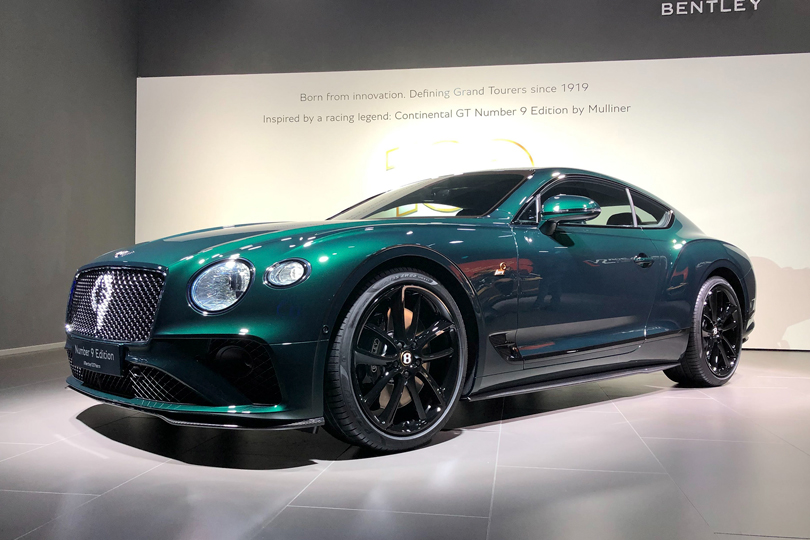 Polestar
I suppose the brand name is mildly confusing as we're really talking about Volvo here, but Polestar is undoubtedly one of the most exciting upcoming new brands full stop. We're still waiting to see the Polestar 1, a sporty hybrid coupe, go into final production but that's not stopping them from already announcing the Polestar 2. Full points for a clear and simple naming strategy, by the way. Unlike Polestar 1, number two will be a fully electric 5-door fastback and it is aiming squarely at semi-affordable EVs like Tesla's Model 3. Its electric motors produce 402 horsepower which makes the Polestar 2 quite rapid. Its claimed driving range is well above 450 kilometres too, which would make it very efficient considering it has a 78 kWh battery. Production is slated to start in 2020, so watch this space.