A coronavirus may be keeping us all from visiting most of the typical exotic travel destinations, but thankfully driving exotic cars is still a possibility. Lamborghini, probably the quintessential exotic car maker, put on another one of their yearly Esperienza Lamborghini events and let us stretch the legs of their screaming Huracan Evo on the lovely Moscow Raceway track.
It's fair to say that Lamborghini has been doing well lately. Their year-on-year sales have been on an upward trajectory for a decade, quintupling production since 2011. And since they launched their super SUV, Urus, the curve has bent upwards even steeper as they've more than doubled the amount of cars they sell in the past two years. That's got to make the shareholders very happy indeed. Still, as we were at a race track, we put the massive success story that is Lamborghini's SUV and stuck to their most nimble model — the Huracan Evo.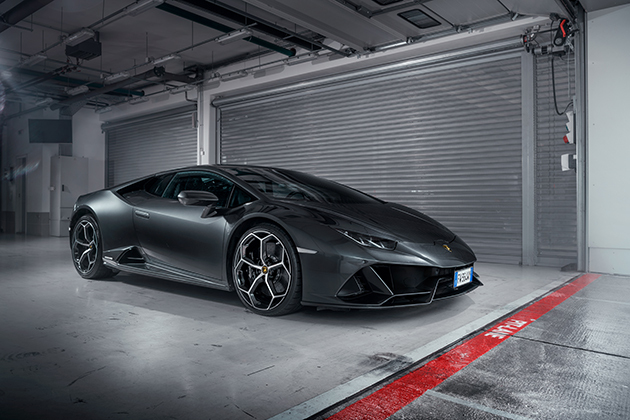 Now, we were actually supposed to also drive the newly released Huracan Evo RWD, the slightly more hardcore rear-wheel-drive version, but for some reason or other those plans ended up being changed and the regular all-wheel-drive Huracan Evo would have to do. I was actually rather curious how much better the RWD was going to be, as removing the front driveshafts and some weight from a car that is already fairly brilliant could only have helped things. But in any case, there was still plenty to look forward to. It's not like one tires easily of driving any Lamborghini no matter how familiar it is.