In the world of technology,
it often seems like the present is already in the past, and the future is the present. At least, that's how we look at it. A car you can buy today is never quite as interesting as one you will be able to buy only tomorrow.
Or next year, for that matter. The next big thing is always just around the corner. Patience might be a virtue, it sure isn't a fun one. So let's cheat and look ahead at what Santa will have in his bag next year.

Honda NSX
The original NSX is without doubt one of the best cars ever to come out of Japan. The late Ayrton Senna was involved in its development, and it was such an important car for Honda that they made it for 15 years without any major changes. The last one rolled off the production line nearly 10 years ago and for all the speculation since then, a successor never materialized. Until now, that is. Much like an old Hollywood franchise being given new life, a new NSX will go on sale in 2015. It'll come with a turbocharged V6 and some extra electric motors, making it a hybrid supercar. Unlike the original, it will actually be built in one of Honda's American factories in Ohio. The design also suggests the car is aimed heavily at the American market, almost like a Japanese version of the latest Corvette. Hopefully this sequel will be better than what Hollywood usually produces.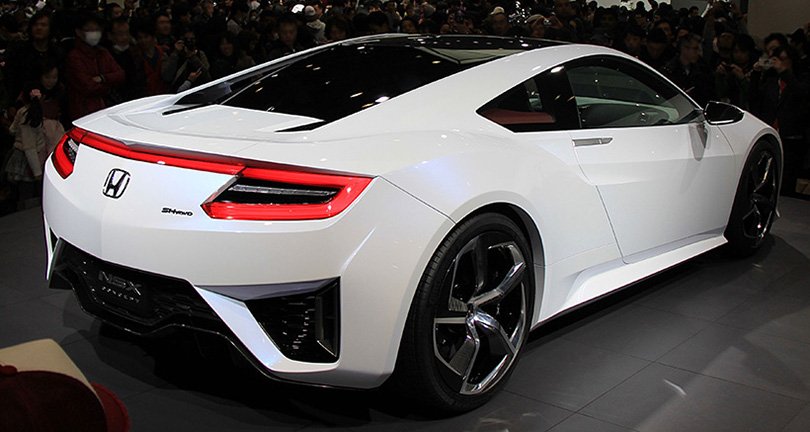 Aston Martin Lagonda
This is a tricky one, as Aston Martin have said the Lagonda will only be offered to customers in the Middle East. At least initially. It's also, and I am choosing my words carefully here, not very pretty.
An ugly Aston Martin is just strange on so many levels. Did I say ugly? I meant «unconventional looking». Of course, the 1980s Lagonda was a pretty weird looking car as well. Judging by what I have seen on the internet, this might not be such a bad business plan in the Middle East. Being a Sheikh presents one with the issue of trying to be different from the other Sheikh who lives down the road. This often results in hideously modified cars that many of us wouldn't want to be seen dead in. Now, if the Skeikh next door has just taken delivery of a dozen Bentley Mulsannes, you don't need to go out and get yours gold plated with diamonds. No, now you can simply buy some Lagondas and be done with it. Good thinking, Aston.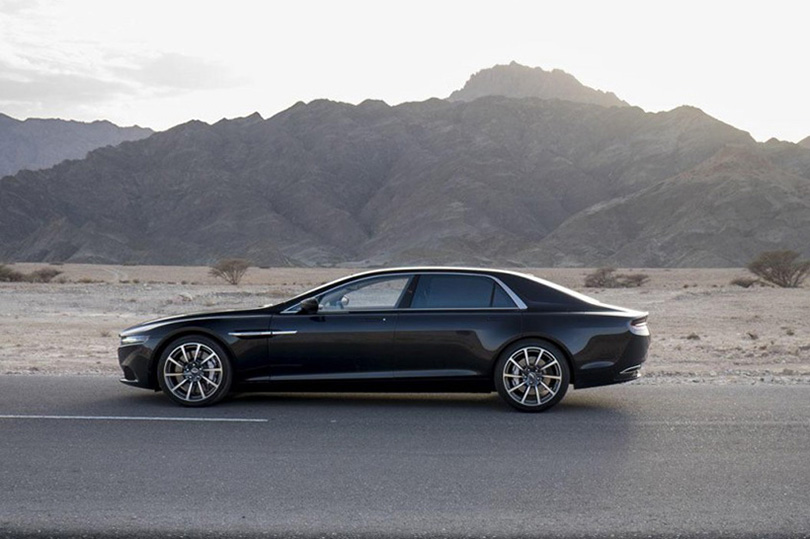 Audi R8
The R8 has been in production for 7 years now, so it's about time for a big update. 2015 will see the launch of the second generation R8, which has already been seen testing on the Nürburgring. I'm happy to report that, even though much of the car will be entirely new, Audi is sticking close to the recipe of the original. No electric drive, and no turbochargers. Just a nice big engine in the middle, old fashioned in a glorious kind of way. We'll get the same V8 and V10 engines as before, only with a bit more power. The V8 will be updated to the RS5 version which develops 450 horsepower, whilst the V10 will increase from 525 to 560 horsepower. That's the same power this engine was producing in the Lamborghini Gallardo previously. As the old R8 was strongly related to the Gallardo, expect the new R8 to have more than a few things in common with the new Lamborghini Huracàn.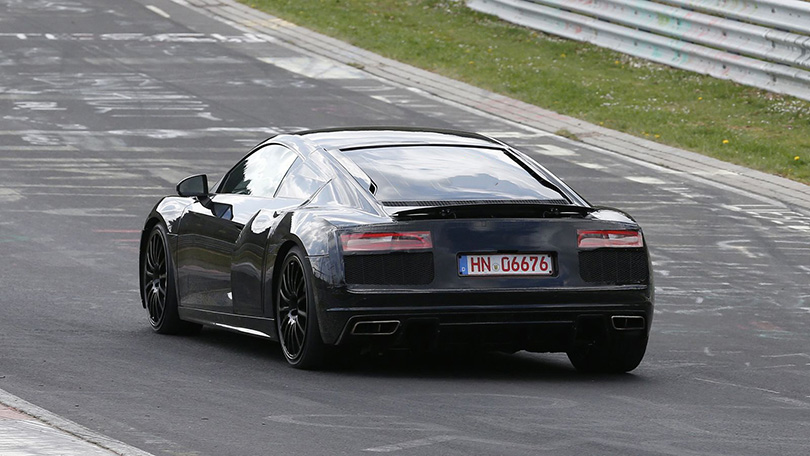 Mercedes-AMG GT
It would appear Mercedes have taken a good look at their Stuttgart neighbour Porsche. Late next year we expect them to introduce the GT, a direct competitor to the latest 911. Oddly, this car will be under the Mercedes-AMG brand name, no mention of Benz. It will be more compact than the current SLS, and somewhat less hardcore, but it's still going to be properly fast.
Sadly, Mercedes are saying goodbye to the great 6,2 litre V8 we all love, and a smaller 4-litre V8 with 2 turbochargers will take its place. It's probably going to develop around 500 horsepower and be more efficient than the old engine, but it's safe to say it won't be as much of a hooligan as the old 6,2 was. Tougher environmental regulations, and the need to develop ever more powerful engines are pushing every manufacturer in the same direction. It's no coincidence that Mercedes, BMW and Audi are all using turbocharged V8 engines of about 4 litres in many of their newest cars. The price of progress, I suppose. In any case, the GT looks great, and it's exciting to see Mercedes moving into this market. I have to say though, that roof line looks very 911, doesn't it?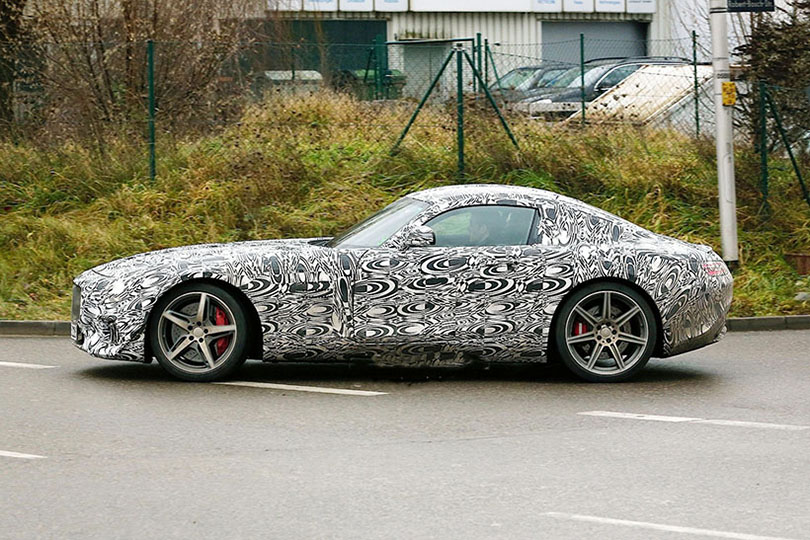 BMW M2
As expected, BMW is continuing its recent tradition of breaking with old tradition by creating ever more ///M cars. After making the M1, M3, M4, M5 and M6 it should come as no surprise that there will in fact be an M2 as well. Whilst sour old traditionalists like me might find it sad that the ///M name is being commercialized to the point that it is not as special as it used to be, this is certainly going to be a great little car. Besides, it's not like Audi RS and Mercedes AMG aren't doing the same thing. RS Q3 or ML63 anyone?
The M2 will use the same straight-6 turbocharged engine from the M3 and M4, but less weight means it's going to be quite the little rocket.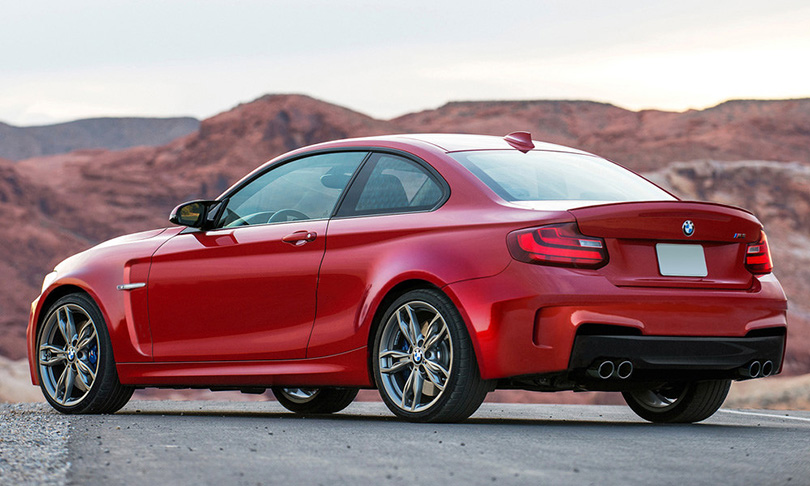 Jaguar XE
Speaking of little rockets, Jaguar is planning to launch a direct competitor to BMW's 3 series in the form of the XE. A fast version will be available using the 5-litre supercharged V8 which we've known for a while, producing about 490 horsepower. If Jaguar can do the same job on the car's handling as they did with the F-type, it may well beat the M3 as a drivers' car. It will most certainly sound better than the BMW with that famous V8, and the extra 65 horsepower should make it faster in a straight line too. Sure it'll use more fuel, but who cares? The XE-R, or whatever they will call it, is looking like one of 2015's most interesting cars already.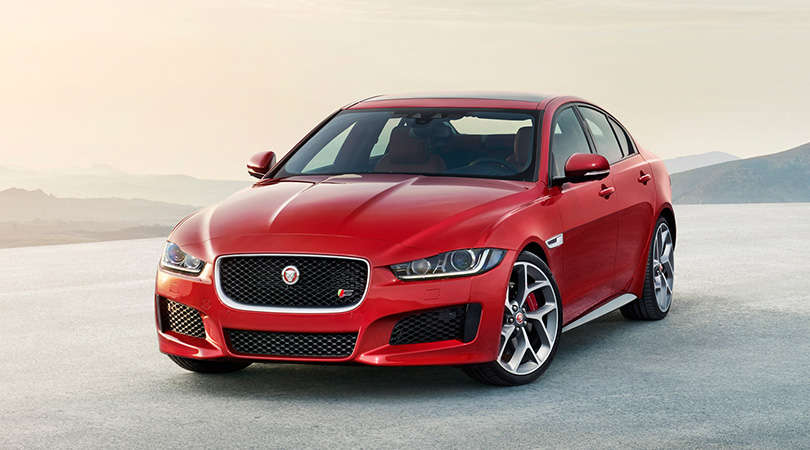 Overall, 2015 will not hold many surprises, not from the big German brands anyway. They are continuing on the same path of downsizing and turbocharging their largest engines, in order to gain both performance and efficiency. On paper, it makes absolute sense, but the sad truth is that these improvements make engines less exciting. They are clearly aware of this fact, as some are literally sending fake engine sounds through the audio system to make up for the engine's lack of sound. Whilst car enthusiasts are still getting used to this new reality, some brands are seeing this as an opportunity to finally break into a market which has been dominated by Germany for so long.
Lexus has just launched the RC F to succeed the IS-F, using a normally aspirated 5-litre V8 engine which produces 467 horsepower. The abovementioned Jaguar is also continuing to use a supercharged V8. Both of these engines are immeasurably more fun to to drive than the new generation of German turbocharged engines. Many people who buy these cars probably don't care, of course. But I, for one, am glad that at least some car companies are keeping the dinosaurs alive.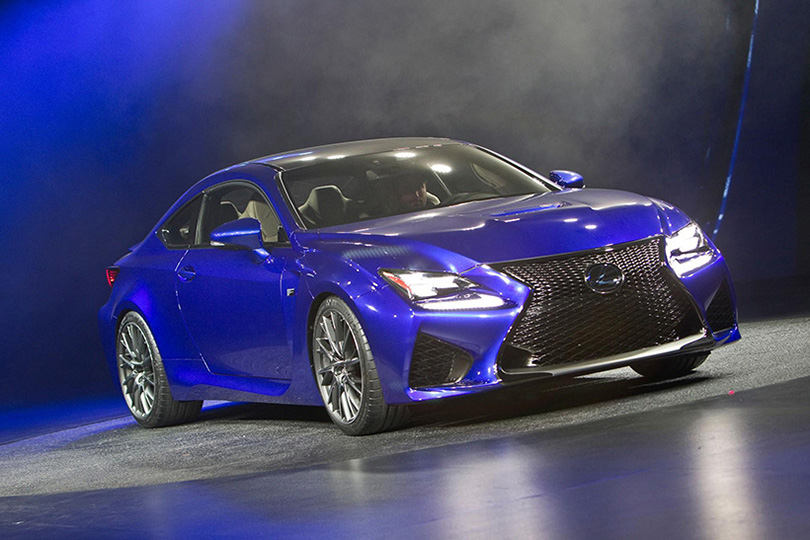 Last article
Mechanisms with Jan Coomans: Men's weekend at Nürburgring Nordschleife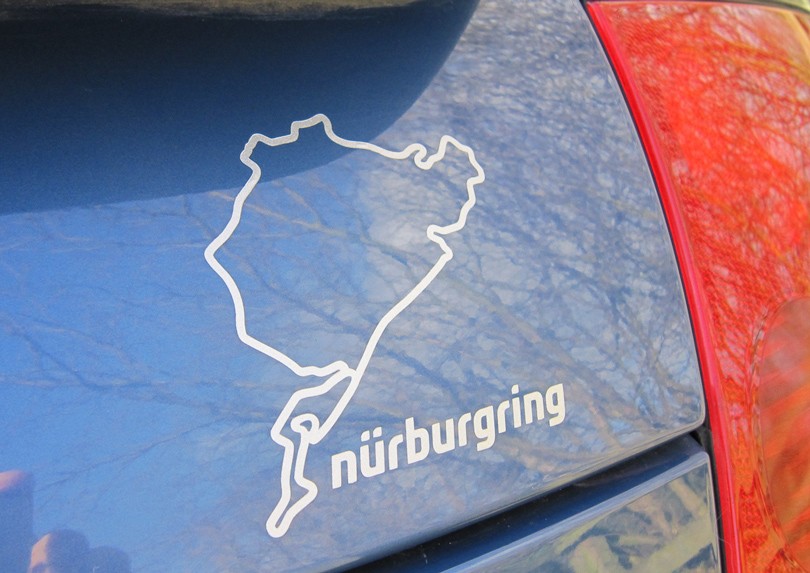 The Nürburgring Nordschleife.
What is it, how do you spell it, and why do people put stickers of it onto the back of their cars?
Well, it's a racetrack. And if you want to spell it correctly, keep in mind that the track is located in Nürburg, Germany. Not Nuremberg which is hundreds of miles away, and certainly not Nuremburg which doesn't exist at all. It's worth pointing out, as some people have quite literally ended up in the wrong part of Germany. Why the Ring has become the automotive Mecca of the world is going to take a bit longer to explain.
The Nürburgring is really two tracks, the old Nordschleife and the new GP track. For official races these tracks are usually linked together, as the Nordschleife lacks a proper pit lane. But even though the GP track obviously hosts the Formula One races, it really isn't that interesting to most people. The Nordschleife on the other hand, is legendary. Its nickname: the Green Hell.
Read more…