Almost a month in, I'm still not quite used to writing the year as 2019 but that's not going to stop us from looking ahead to see what we can expect to see in the next twelve (OK, more like 11) months. Obviously some manufacturers are more tight lipped than others, and even after seeing prototypes run around on public roads there is still a degree of uncertainty about them, but generally speaking we can make some well educated guesses more often than not.
Audi
Lots and lots of cars are lined up to be added to Audi's portfolio, so many in fact that I had a hard time narrowing it down to the three that I think are the most important. The first of which is an all new model: the Q4. Thanks to Audi's fairly logical and consistent naming scheme, the Q4 will be an A4-sized SUV. It fits neatly in between the Q3 and Q5 (isn't math wonderful) and will compete with cars like BMW's X4 and Mercedes' GLC. If these early pictures are to be believed, the Q4 may well be the prettiest of the bunch though, I think it looks sublime for an SUV and in line with the bold new styling of the Q8. It will get the usual Audi engine choices all the way up to the brilliant 2.5 litre turbocharged inline 5, if and when they make an RS version later on.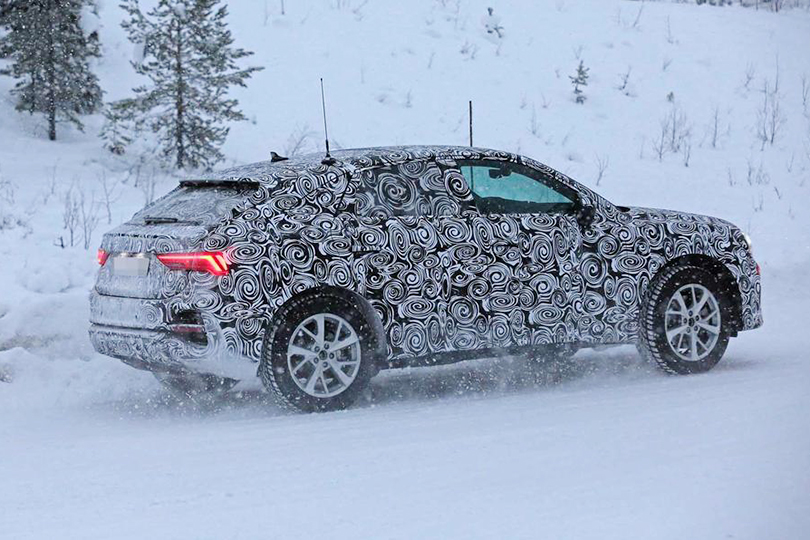 An RS Q5, however, is ready to go. It will share the 2.9 litre, 450 horsepower turbocharged V6 with the RS4 and RS5 and it should appeal to anyone who likes fast cars but needs a bit more practicality. Or, if you have trouble getting your wife to approve the purchase of a sports car, you can just get this and tell her you got an SUV. I mean, you wouldn't exactly be lying.
There's also going to be an all new and even more powerful RS 7. On the list of things that the world absolutely needs, I'm not sure that "more power for the RS 7 please" would rank very highly but then again more has to be better somehow. It's also likely to be the first plug-in-hybrid Audi RS, borrowing the setup from Porsche's Panamera Turbo S which means we're looking at a horsepower number high into the 600s. What a time to be alive, eh.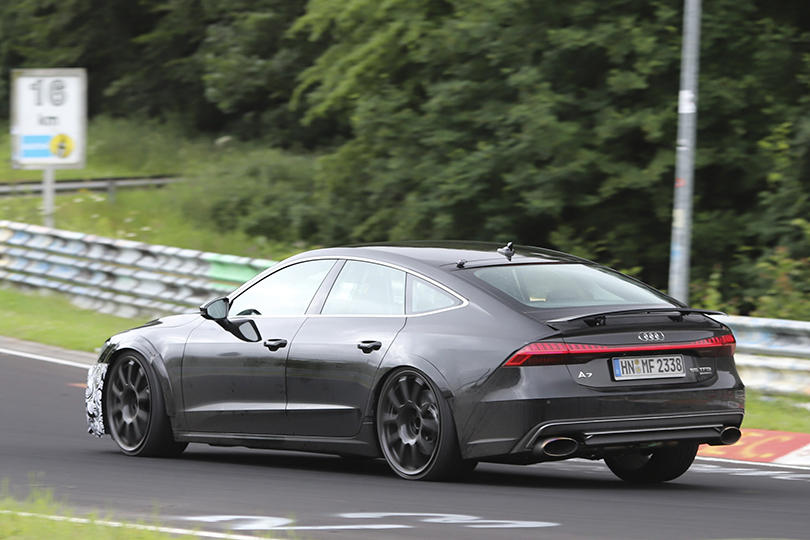 Mercedes-Benz
The good people of Mercedes' like to follow the alphabet and have thus decided to create an all new GLB to slot in between the GLA and GLC. Not too much is known about it yet, other than that it's already been dubbed a baby G-wagon in terms of design and that it is built on the A-class platform. As such, we're likely to see it receive the same line of engines too.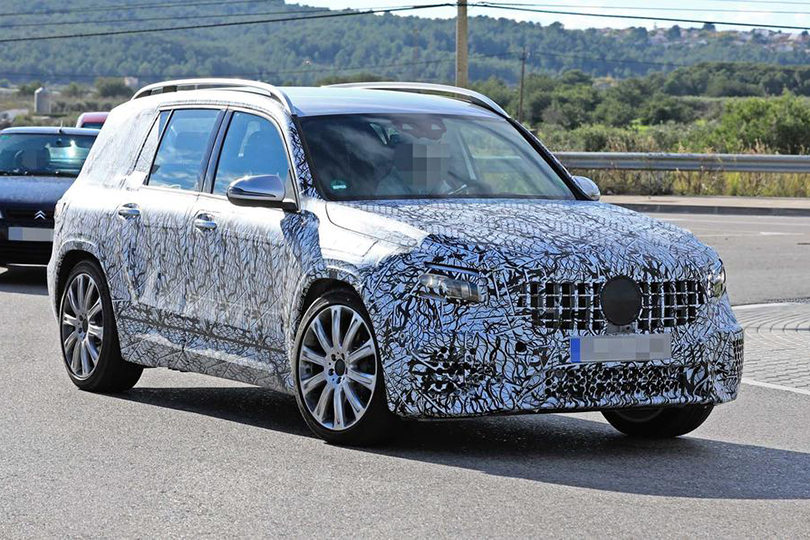 The A-class, meanwhile, is finally getting its long anticipated A 45 AMG version. We saw the A 35 AMG launch with "only" a little over 300 horsepower last year, but this new 45 will get the full treatment and likely over four hundred horsepower in a reply to the Audi RS3. The familiar all-wheel-drive system and dual-clutch gearbox will make a return to make this by far the rallycar-est model that Mercedes-AMG sells.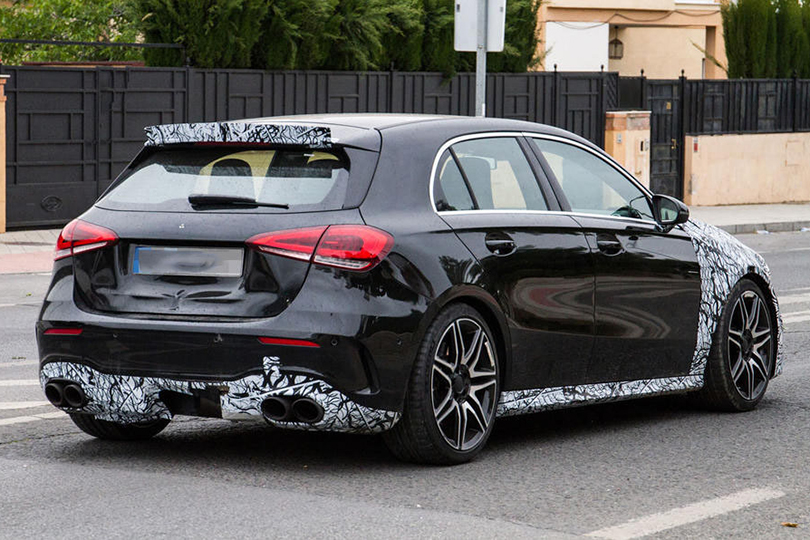 There's also going to be a new regular B-class, following contemporary design trends by having a more swooping design than before to better compare to its rivals such as the BMW 2 series Active Tourer.
Porsche
Even though last year included the launch of a 911, this year looks to be an even bigger one for Porsche. History will be made near the end of the year as the first Porsche EV enters production, carrying a badge that says Taycan. It's impossible to overestimate the importance of this milestone, but there's still quite a bit of time between now and then and there's no news on how soon after its launch we may see it arrive to Russia. What we do know about the Taycan is that the fastest version of it will carry the "Turbo" badge, which is bound to induce some sniggering in the room as an EV obviously has zero turbochargers. But what's in a name, anyway. It has also been reported that Porsche is aiming to double the Taycan's production to 40 thousand units per year, after very strong demand has already created longer waiting lists for this car than was originally anticipated.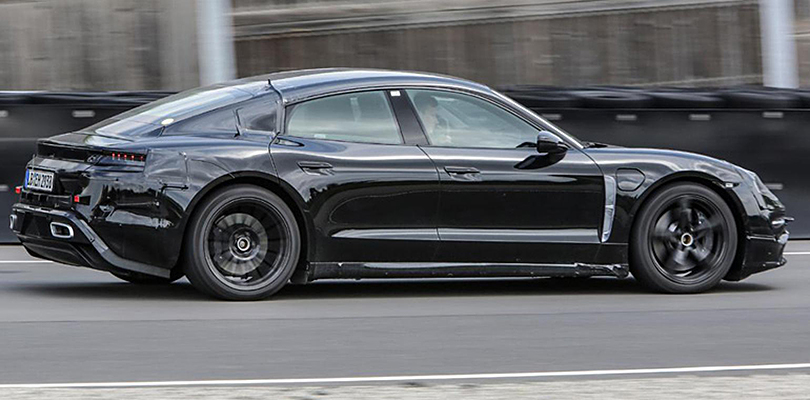 A more unexpected model that appears to be on the horizon, if the frequent sighting of prototypes is any indication, is a Coupe version of the Cayenne. It looks like a cross between the Cayenne and a Panamera and will most likely get the same drivetrain and engine choices. There probably isn't too much engineering involved for Porsche to put this into production, and the SUV-coupe shape certainly seems popular with buyers right now, so it's probably going to be put on sale soon enough.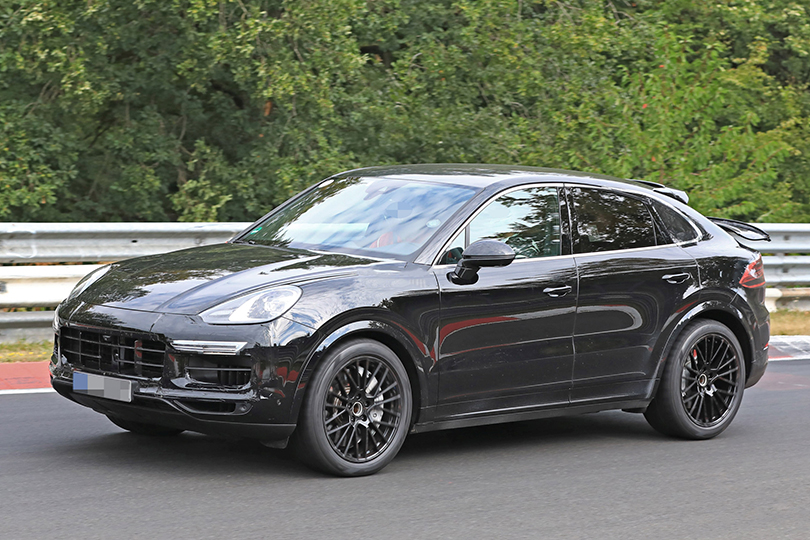 Most interesting to me personally, but probably the least interesting to everyone else so I considerately kept it until last (you're welcome) is the new 718 Cayman GT4 and 718 Boxster Spyder. They've been road testing them for ages now, and with the race car version already released in the form of the 718 GT4 CS, the road cars have to be right around the corner. If it's anything like the last one, it may be announced online first before making an appearance in the flesh in Geneva in March. I'll be holding my breath until then. In any case, purists around the world will rejoice in the fact that the turbocharged 4-cylinder engine is not making an appearance and they will instead be powered by a full blooded naturally aspirated flat six of at least 3.8 litres, possibly even a 4.0 with power up from the old 385 horsepower to somewhere between 420 and 430. Though it won't be the super expensive high revving engine out of the 911 GT3, seeing a new Porsche model receive their most famous and revered engine configuration is still cause for celebration. The end for this kind of engine is not too far away now.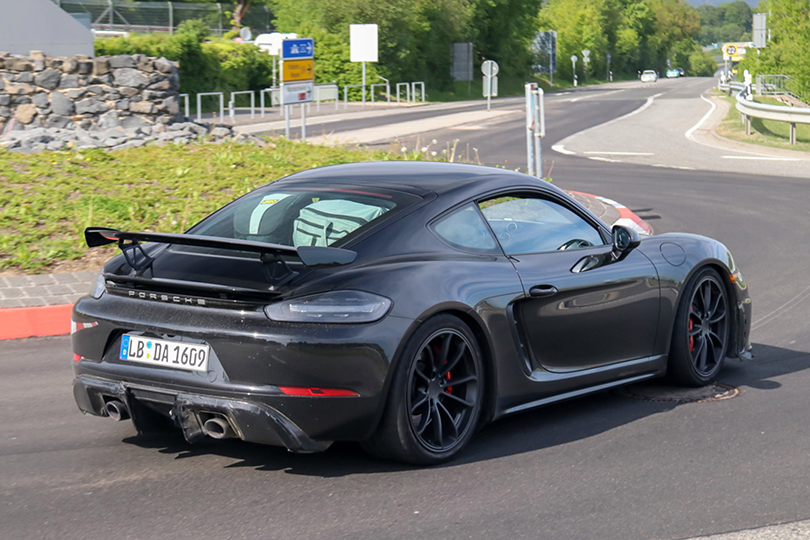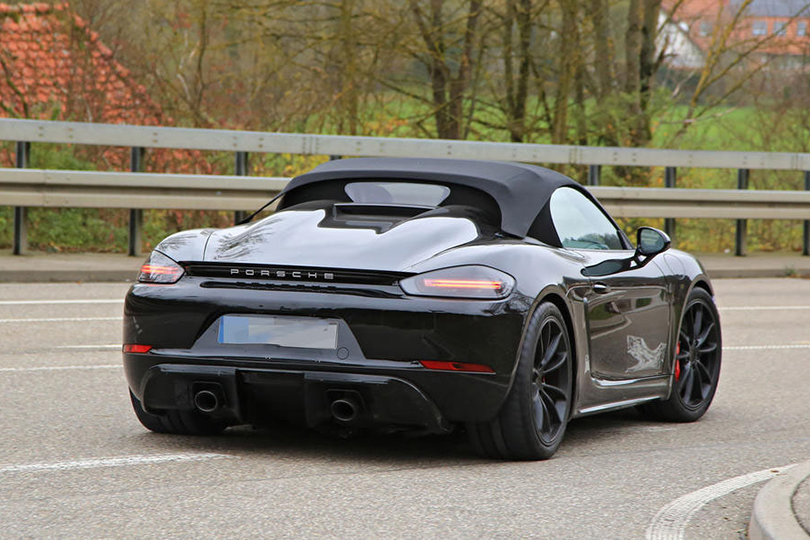 Bentley
Hot on the heels of the new Continental GT line, Bentley will be launching a new Continental Flying Spur this year. Built on a modified version of the same platform that the GT shared with the Porsche Panamera, the new car is undoubtedly going to be a massive step forward. Expect to see the same W12 engine to be the only used initially. If nostalgia for the previous century is your thing, you'll want to run out and order the current version before it's discontinued. For everyone else, the new one is going to be the same massive step forward that the Conti GT got.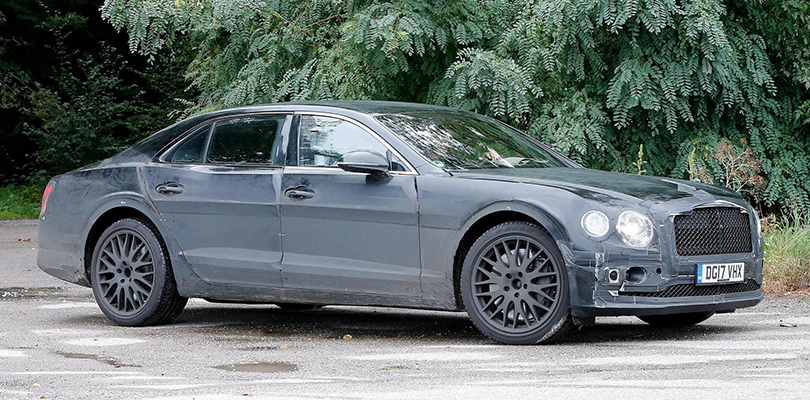 BMW
Big changes for BMW's 1 series as an all new version will be arriving this year which no longer uses the traditional rear wheel drive layout but will instead be underpinned by a front wheel drive platform shared with MINI. The change should improve interior space but make the base models perhaps just a tad less engaging to drive. More powerful models, however, will get BMW's Xdrive all-wheel-drive system as standard.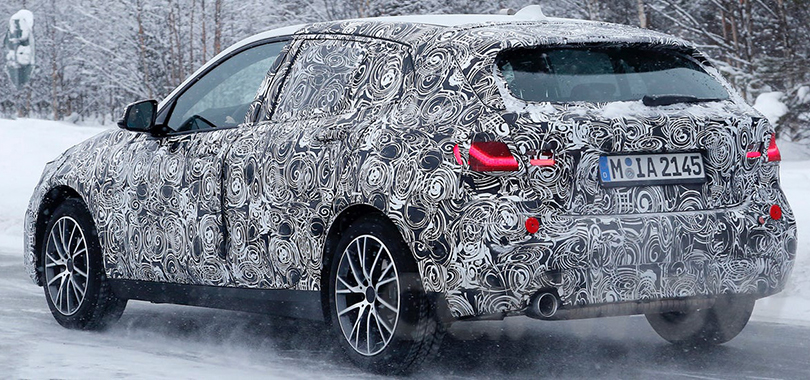 There's also going to be a completely new X6, looking sleeker than ever to compete with Audi's new Q8 and Mercedes' equally new GLE. In fact, the new X6 will be built on the same platform used for the 5 and 7 series sedans which promises still better handling and a bit more interior space, too. The top model, as ever, will be the X6 M with probably around 600 horsepower from the by now familiar turbocharged V8.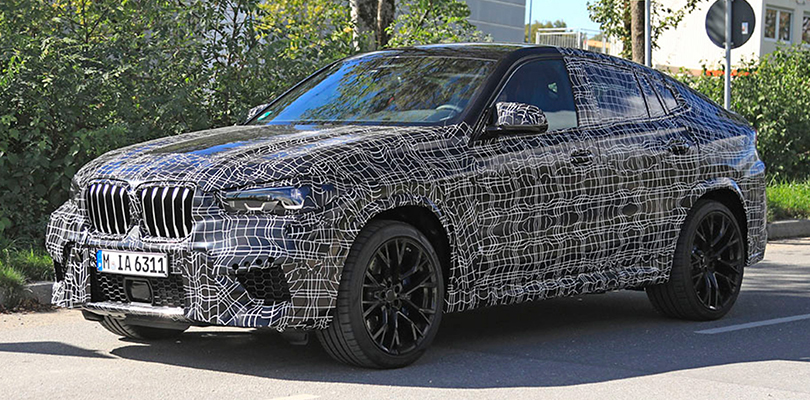 Less attractive for the Russian market, but attractive nonetheless, is the new Z4. We're told that it has become more of a sportscar, but perhaps most intriguingly this new BMW has been developed in cooperation with Toyota whose new Supra is very much a Z4 in disguise. While the Supra is a legendary name, I'd probably prefer to buy the Z4 which is much more true to its badge than the Toyota will be. Both cars are promising to be pretty great, though.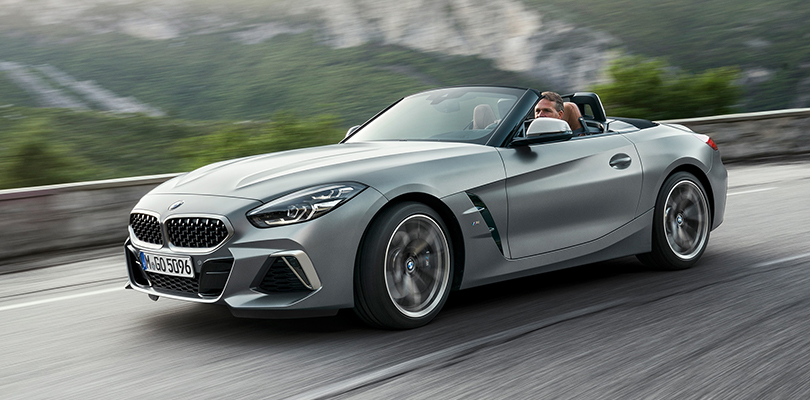 Lexus
I did massively enjoy driving the Lexus LC 500 last year, with its huge naturally aspirated V8 feeling very much the part as a modern day muscle car. But despite the impressive power figures, the LC never did feel "really really fast" so it left us wanting a little bit more. It now seems like "a little bit more" in the works, with the LC F probably using a smaller V8 with added turbochargers to give the LC a lot more power and torque. Which it most certainly deserves.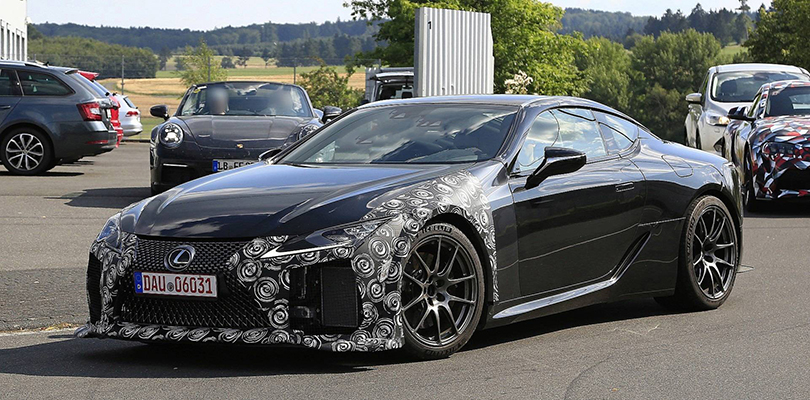 Range Rover
Ill be test driving their new Evoque soon enough to let you know what that's like, but later this year Range Rover looks set to introduce the Velar SVR. The acronym stands for Special Vehicle Racing, but as "racing" is a bit of an odd word to use on a car of this shape and size I reckon "So Very Rapid" would have been a better interpretation. Good luck to my Russian translator to make that work, though. The bottom line is that the Velar will get stiffer suspension for sportier handling with JLR's famed 5 litre supercharged V8 adding 550 or so horsepower into the mix. Only good things, basically.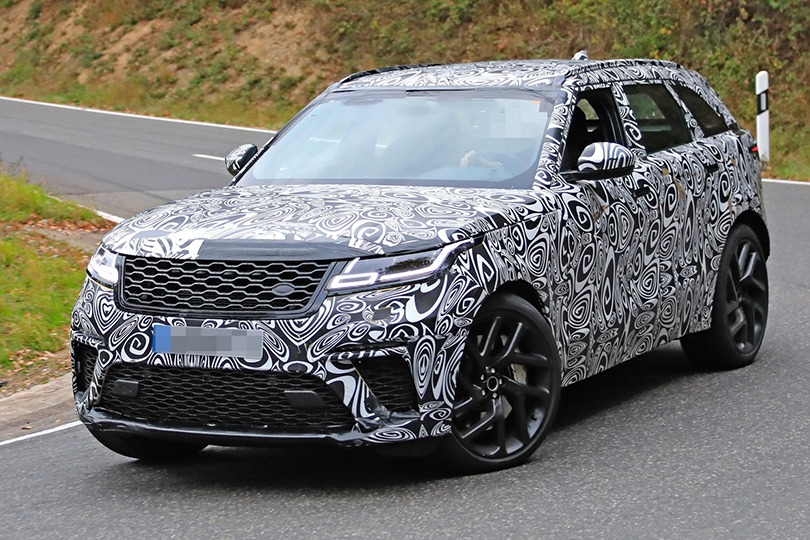 Volkswagen
There's going to be a new Golf! Generation 8 of one of the best selling cars of all time is due to be unveiled probably this summer. Built on the new MQB platform, it should be a good bit lighter than the old car and have provisions for hybrid powertrains. This is still arguably the most important car for the VW brand, so great care will have been taken to not change the DNA of the Golf too much. Things like analog clocks in the dashboard are likely to be a thing of the past now, though, with this being the first Golf to get a completely digital dashboard.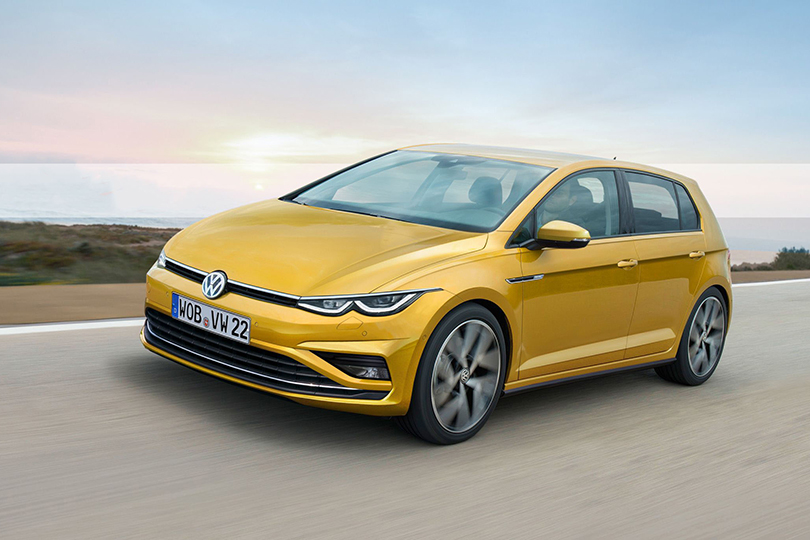 The car that is arguably the Golf's 21st century successor, the all-electric I.D. will also go on sale before the year is out. It will be the first car built on the completely new MEB platform for electric vehicles and by next year Volkswagen is aiming to build a cool 100.000 of them. The future is here. Well, almost.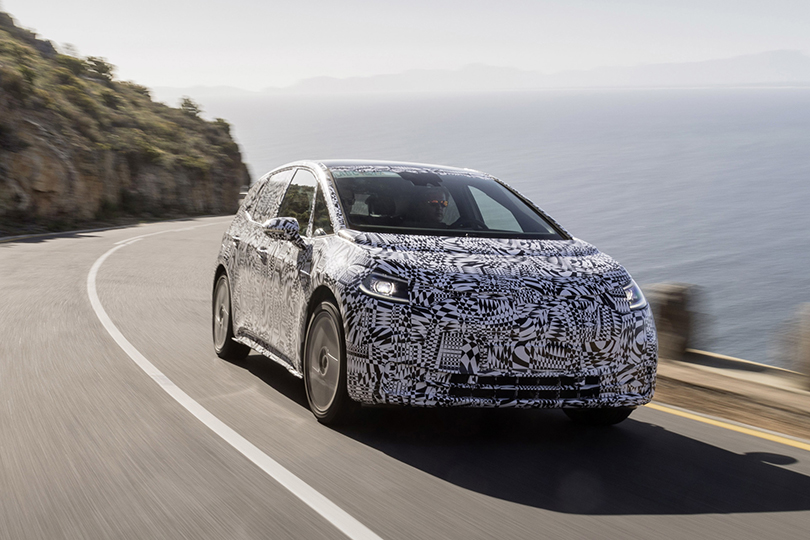 Volvo
Long gone are the days that Volvo's were regarded as boxes on wheels. I mean, they were actual boxes on wheels if you go back far enough, but still. I did enjoy the term "turbo brick" for the quicker models. These days though, Volvos are not only incredibly pretty examples of Scandinavian design, they have the technology and build quality to go along with it. This year, we're getting a new S60 which looks as good as anything Volvo have done recently. As they're no longer doing diesels, the S60 will get different versions of their 2 litre turbocharged and supercharged 4-cylinder petrol engine, with all wheel drive and hybrid versions to go along with it and the top spec T8 getting no less than 400 horsepower.