If you've read some of my articles before,
вступают Bentley и Jaguar,
you probably know that I'm not a fan of SUVs. But although I maintain that there are some really good reasons why SUVs are stupid, I have to admit that some of them are becoming really good. With Bentley and Jaguar now joining the fray, the competition has never been stronger.
My problems with SUVs are twofold. First, the fact that the «S» in them stands for Sport. Secondly, the laws of physics. If you raise the center of gravity of a car, it becomes worse. If you make a car heavier, it becomes worse again. SUVs are tall and heavy cars that don't necessarily offer more interior space. Of course, I'm thinking like someone who sees all cars as things that primarily produce G-forces and good noises. It's a bit like talking to a bloke who works in a computer shop really, you know the kind of guy who looks at you like you're an idiot because you don't know quite as much about computers as he does. Never mind that he's probably living in their mother's basement and wearing a T-shirt that's several sizes too small, anyone who doesn't share a snob's opinion like them must be an idiot. I like to believe that I'm at least a little more reasonable than that. At least once a week, for a couple of minutes.
So let's look at the positives, let the glass be half full. People, apparently, feel that SUVs are safer than regular cars. I could probably write an entire article about whether or not this is true, but there is some evidence that a modern SUV offers slightly more protection to its occupants than a regular sedan. I say modern, because if you go back 10 years things were certainly different but that didn't stop people buying things they thought were safer even though they were actually less safe. Still, let's take it as fact that SUVs now offer superior safety. Safety for the people inside, that is. If you crash into a smaller car those people are going to fare worse due to those annoying laws of physics again. This creates something like the famous prisoner's dilemma, at least until everyone drives an SUV to make things equal.
Of course, I've never made a logically sound car buying decision so I shouldn't expect anyone else to, either. Just because I like fast cars and someone else likes big heavy cars with lots of ground clearance, in the end it's only a matter of opinion and everybody's got one. It's certainly a fact that SUVs are fashionable, and that's all that matters to car companies who are trying to run a profitable business. Giving the people what they want is a lot easier than explaining to them why they ought to like something else. Meanwhile, the ever-growing demand for SUVs has caused tremendously fast technological development to the point that they now make a lot of sense even from a purely technical perspective. Computer controlled shock absorbers, huge brakes and clever all-wheel-drive systems have managed to tame the laws of physics to such a degree that the best SUVs are now certainly better than most cars. It's no surprise, then, that some premium car brands who have so far been absent in the SUV market have decided to enter.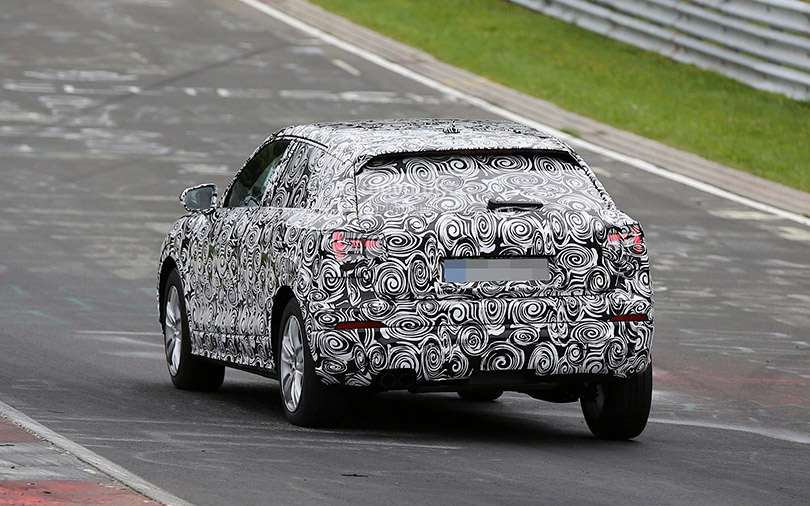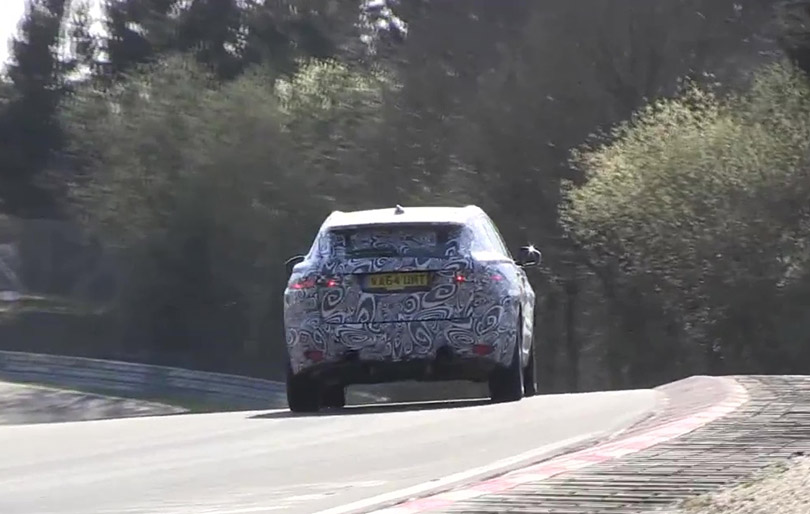 All major car brands now test the handling of their SUVs extensively on the Nurburgring Nordschleife
We'll do the most expensive one first: the Bentley Bentayga. Aside from the mildly awful name, it can credibly claim to be the fastest and most advanced SUV on the planet. As the Bentley badge would have you expect, it has a huge engine, all wheel drive and plenty of leather. Looking at the Bentayga's specifications, a long forgotten factoid suddenly popped into my head. When China built the famous 3 Gorges Dam, creating a huge body of water to generate electricity, earth's rotation slowed by 0,06 microseconds. You probably didn't notice. You see, creating heavy things above sea level slows down earth's rotation ever so slightly due to what is known as the moment of inertia. Yes, more physics. It's the same principle which figure skaters use to spin faster. So that made me wonder, when Bentley starts to sell a whole bunch of Bentaygas, how much longer will the days get? Food for thought.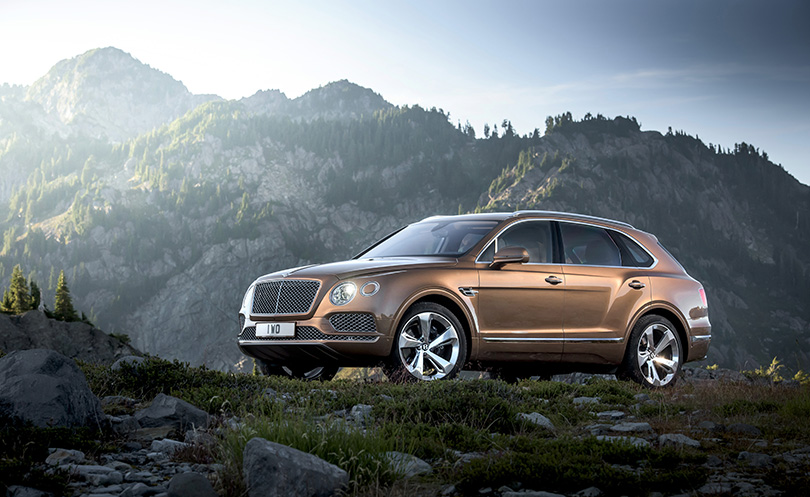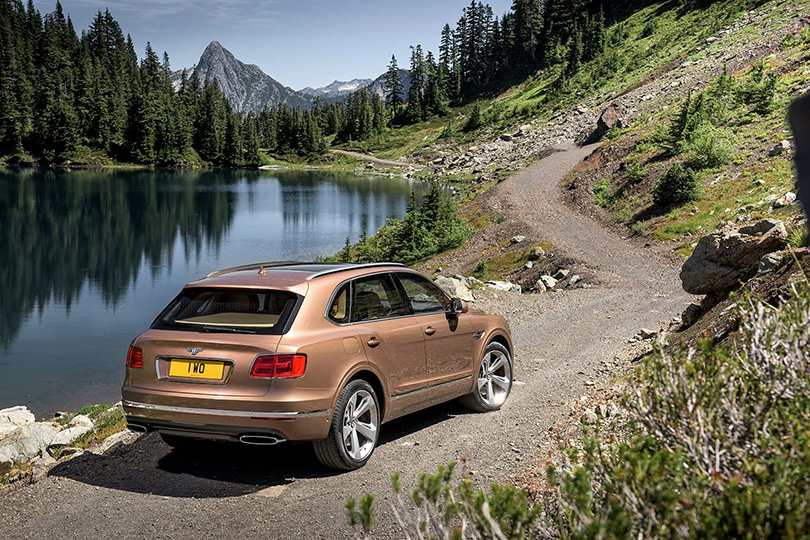 The new Bentley Bentayga is certainly no lightweight, but it still packs a strong punch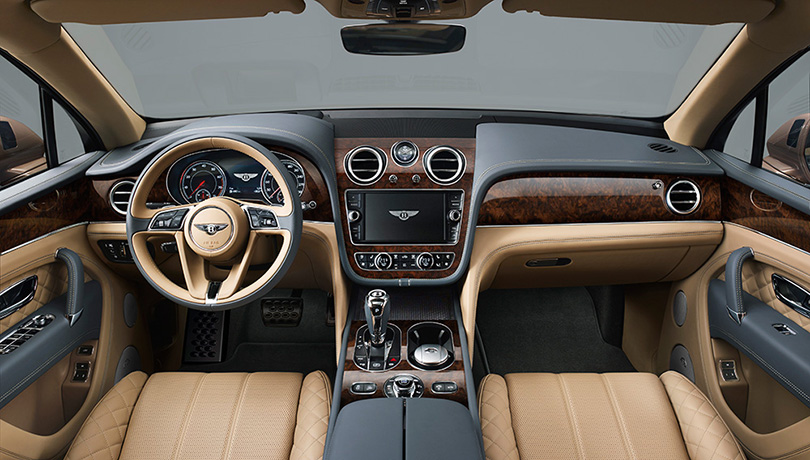 While the weight means that the Bentayga won't exactly go around corners like a Mazda MX-5 (ссылка http://posta-magazine.ru/mechanisms/mazda-mx-5), there's no problem with straight line acceleration as Bentley has thrown a big heap of horsepower at it. The Bentayga is supposed to go from a standstill to 100 km/h in a hair over 4 seconds. That's about as fast as a Ferrari F430 used to be on paper, in the real world the sportscar from Maranello wouldn't have a chance against Bentley's monster SUV. Ridiculous? You bet. But I'm sure you'd like to tell your friends all about it if you bought one. The W12 engine is also all new and improved over the old one, which means higher efficiency and less pollution. Somehow I doubt that whoever buys one of these will be particularly obsessed with protecting the environment. A hybrid Volvo XC90 might be more suitable, if you are.
The real reason driving these engine developments is that governments around the world are creating ever tougher laws on car emissions, C'est la vie. The new W12 has direct injection and can disable some of its cylinders when not much power is required. I suspect that with time a V8 version may also become available, which would be a more logical choice for a car which entire purpose defies logic. It will come as no surprise to you that an entire year of Bentayga production is already sold out, and we're certain to get our fair share of them here in Russia.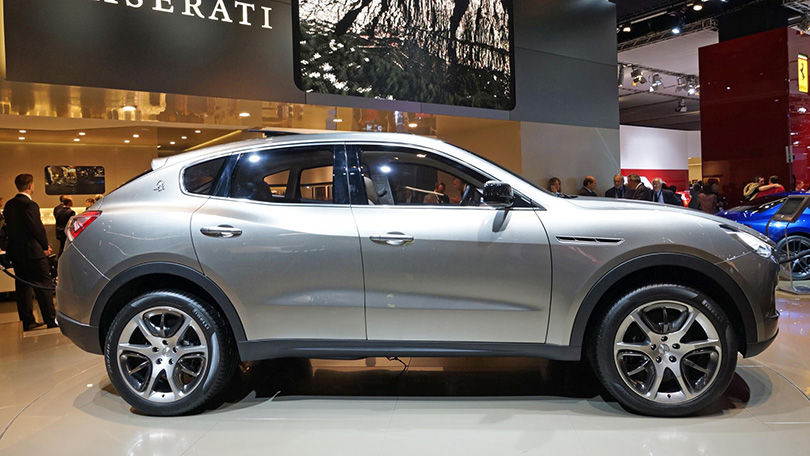 If you prefer Italian, Maserati is expected launch its Levante SUV this year. Though I imagine you may not want one after you notice it looks like a Chinese copy of… something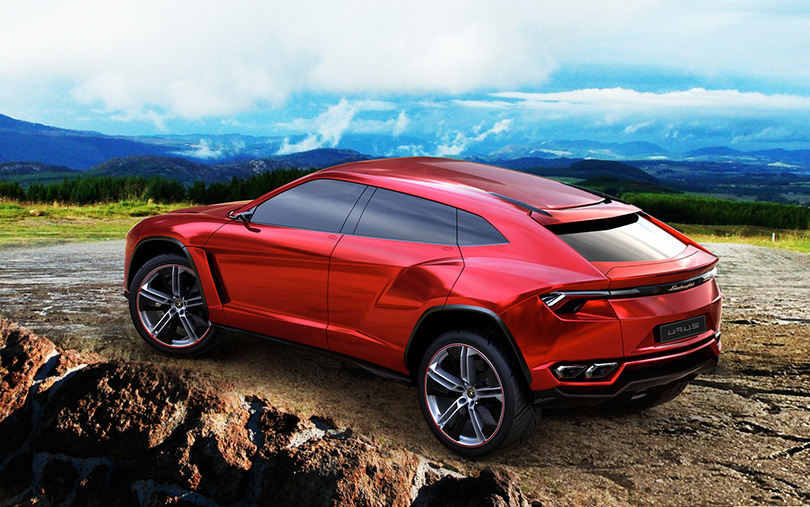 Sure, why not. Lamborghini will make one as well. The Urus is expected in 2018. Clearly, nothing is sacred
At the slightly more sensible end of the scale we have Jaguar's new F-Pace crossover. I know a crossover technically isn't an SUV, but it certainly looks like a lot like an SUV to me. If «crossover» means that they made an SUV which is a bit more like a normal car then that's all right by me. It also has more than a few styling cues from the lovely looking F-type, which is a good thing. Next to a Bentley Bentayga the F-Pace looks like a proper beauty queen, albeit a petite one. Not that looks are the number one feature that SUV buyers seem to go for, but I appreciate Jaguar's efforts nonetheless.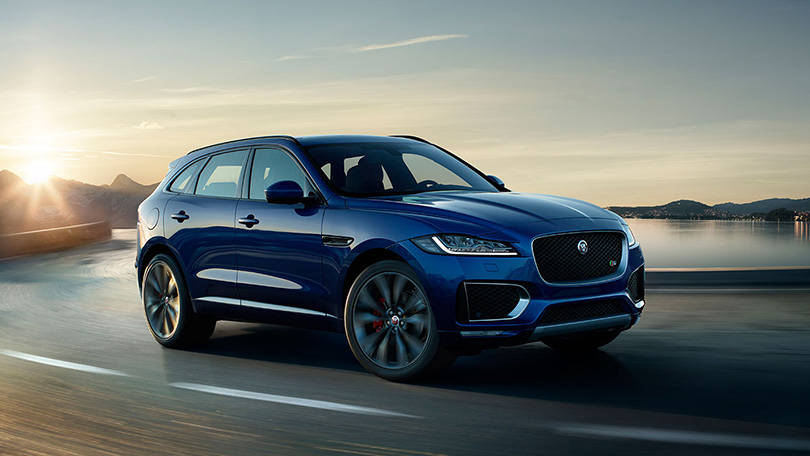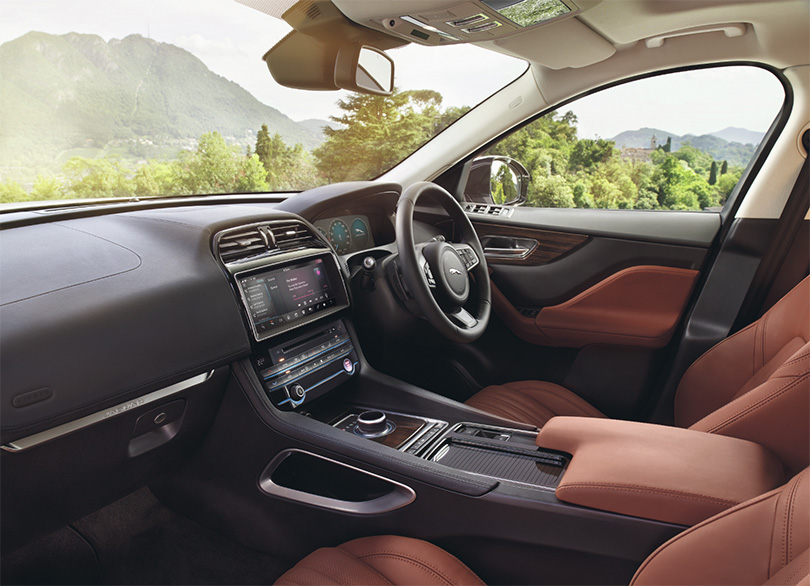 The F-Pace is the slightly sportier Sports Utility Vehicle
There's a lot to like about the F-pace from a technical perspective as well. It comes with some really good engines and while the driving position is high enough for that «SUV feel» people seem to like, it's actually quite low by SUV standards. And it has some genuine sporting credentials, Jaguar tells us, as it is aiming to compete with Porsche's Macan. That's definitely aiming high in terms of trying to reach a certain level of driver enjoyment. The Macan moved the goalposts for the entire industry when it was introduced, and Jaguar's design team makes no secret of the fact that they had to take a break and re-do the suspension in response to just how good the Porsche drives. This re-evaluation of the car's competition also pushed it down into crossover territory rather than full on SUV — which I personally think is a great decision. Jaguar has also been very keen to demonstrate the car's off-road capabilities. Which 99,9 percent of buyers will never use, obviously, and I personally care even less. But it's good to know that it'll do great in mud or snow anyway.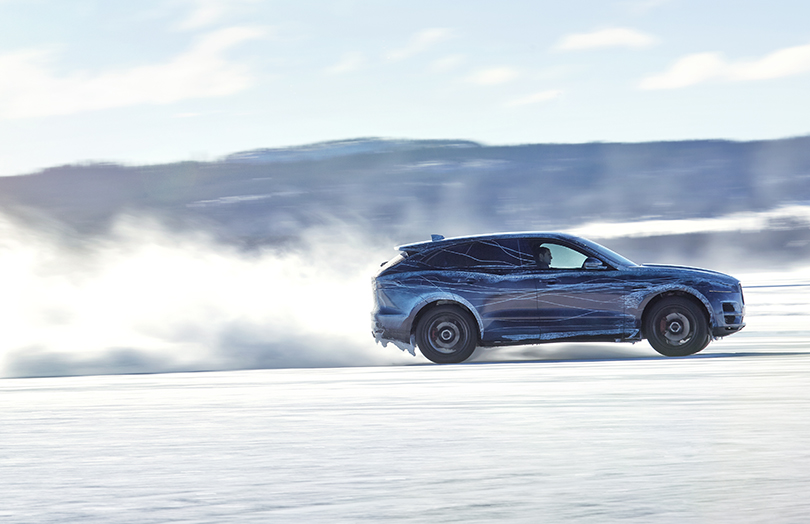 The F-Pace is priced competitively, while no hard numbers are available the base prices are expected to sit just below the Porsche Macan. Considering the price of Porsche options, particularly those you really need, the Jaguar will probably end up quite a bit cheaper by the time you're done ordering. Engine wise the F-Pace can be had with 2-liter turbocharged engines, a 3-litre diesel or the big daddy 3-litre supercharged motor. With the latter, the F-pace hits 100 km/h in a hair over 5 seconds. Plenty fast for a family car I think you'll agree. As the «alternative» choice to the big German brands, the Jaguar F-Pace looks like a very attractive proposition indeed.
This is where the die-hard car snob in me starts to feel a little confused, as there are now so many SUVs coming onto the market and so many of them are great in their own right. Like an ice bear sitting on an ever shrinking piece of ice, I'll probably hold on as long as I can. Sooner or later though, I might need to swim. And with that in mind, it's reassuring to see car makers come up with cars that are as impressive as these are.