Back at the Geneva International Motor Show a couple of weeks ago, I had the chance to sit down with Stefan Sielaff, Bentley's design chief and director of Mulliner and also Christian Schlick who is the new head of Bentley Russia and Eastern Europe. Naturally, I asked them some questions about their cars, present and future, as you don't get opportunities like this every day.

Jan Coomans: In terms of design but also technology, we are now seeing a new generation of Bentleys come to life (where the previous one was marked with the beginning of VW's ownership and use of their D1 platform) — what are the biggest and most exciting improvements in your opinion?
Stefan Sielaff: Well for us in design the changes in proportion of the Continental GT were certainly very helpful. We always start first with a sculpture of a new car before we go more into more details and the improvements were immediately clear. We now have a very short front overhang and a longer one at the back of the car plus a longer wheel base but the height of the car has remained more or less unchanged from the previous model. But the effect of the seemingly small changes had a huge effect on the looks of our sculpture; it immediately looked more powerful and muscular.
We are also now using a very interesting production technique called super forming, because for the first time the car is made using a lot of aluminium rather than steel. This special super forming technique is really only possible for small production volumes, three or four thousand card per year in this case. It involves heating the aluminium in specific places after which it gets pressed into the tooling with a kind of cushion. This allows us to create very precise lines and creases in the exterior bodywork, almost more precise than we could be with steel, and this super accurate 3D forming of the metal together with the amazing proportions of the new car is really what makes it look so special. It's really the next step in terms of technology both inside the car and how it is made.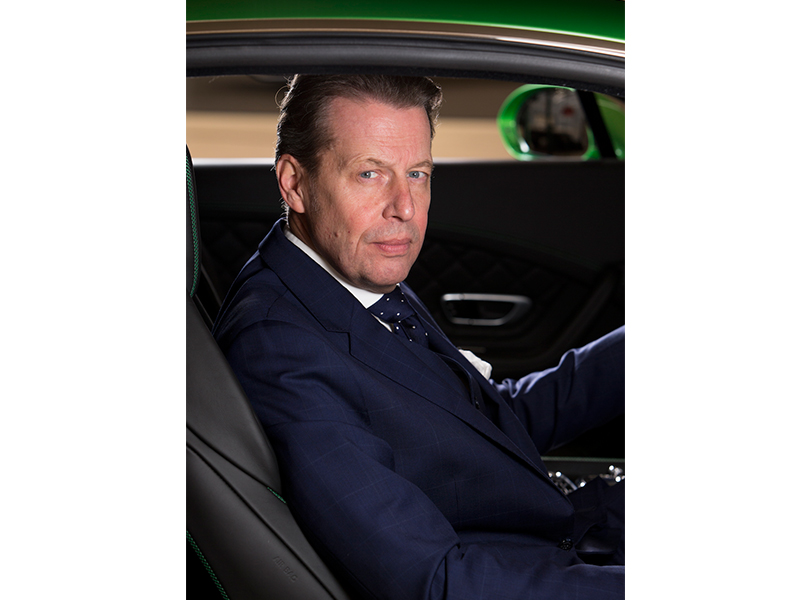 Stefan Sielaff
Jan Coomans: It makes for a much better looking and performing racecar as well, as I saw last year at the Spa 24 hour race.
Stefan Sielaff: Exactly, yes. The car not only looks more dynamic, because the front axle is now more forward the engine can now be fully behind it which means a better weight distribution and better performance both on the road and the racetrack.
And actually on that topic, we are actively looking at making a number of Continental GTs that are based on the race car but homologated for the road, which is definitely something to look forward to!
Jan Coomans: Clearly when given the choice between comfort and driving dynamics, Bentley will not want to compromise the former by much, but how important is it to you that you end up with a car that can be rewarding during a spirited drive? And is this something that your customers are actively asking for?
Stefan Sielaff: We believe in a fusion of the best elements, in this case performance and luxury. And I guess we felt like we had to push the performance side a bit more for the new generation. As you know we like to use big engines, like the 6 litre W12 we have here on the stand, with 630 horsepower, but you need to be able to really feel it to enjoy it. The performance has to be there for you if you want it, but it has to be just below the surface. And it must be usable too, of course. We presented the new Continental GT last year in Kitzbühel and drove it over a mountain to show that it could go anywhere. This is a car which is perfect for doing big tours on which you can enjoy both nature and the car.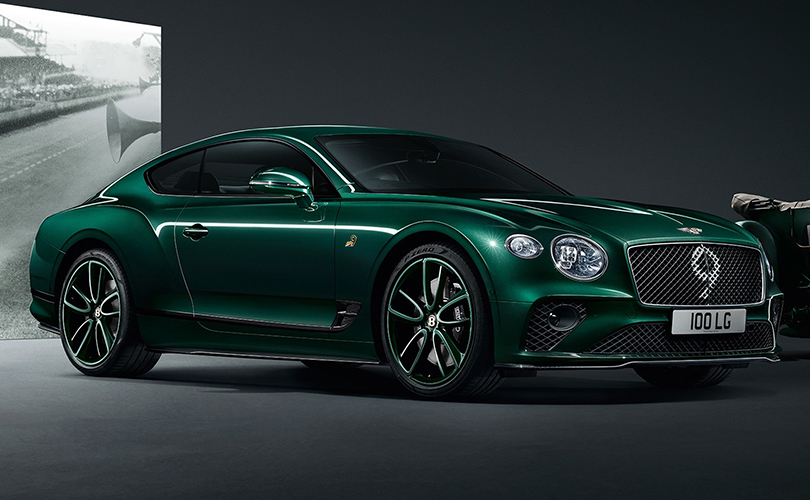 фото #2
Jan Coomans: Since you mentioned big engines, I've often wondered why the W12 is still used by Bentley because if I'm being honest… I think that the 4 litre V8 is probably a nicer engine overall than its bigger brother. And it is certainly capable of the same kind of power output. What is the main reason to stick with 12 cylinders?
Stefan Sielaff: It is true that with the V8 engine the cars are a little bit more agile, because it is lighter. It also has great performance, I agree, and of course we will introduce this engine soon in the new Continental GT. The 12 cylinder engine is, maybe, in some markets, about prestige. In China, for example, we started offering the V8 engine in the Bentayga but the customers said no no no we want the 12 cylinder. For some markets, the bigger number still matters a lot.
Jan Coomans: Electrified cars seem to b the order of the day, and the Volkswagen group of which you are part is betting quite heavily on EVs and hybrids. Are you looking to offer something similar in the near future? Given that there already exist hybrid Porsche Panameras which share a platform with the Continental GT one imagines that it would not be too difficult to make the first hybrid Bentley?
Stefan Sielaff: Certainly for hybrids we are looking to make those in the near future. There will be a hybridization of our whole fleet in the next years starting with the Bentayga and then onto the other models.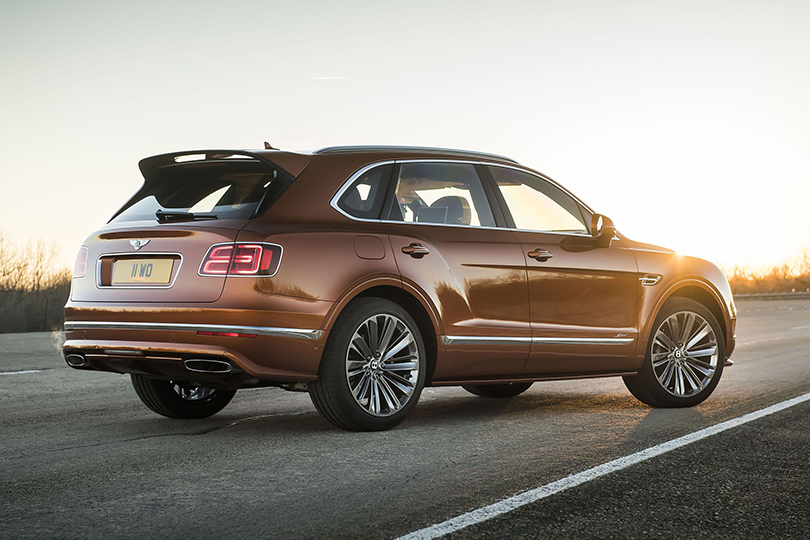 Jan Coomans: I'm guessing that this is purely driven by emission regulations at this point, not so much that your customers are asking for electrified cars?
Stefan Sielaff: That's exactly right, yes. It's probably the same for many of the other brands as well. We all have to play by these rules.
Jan Coomans: Bentley and your Mulliner personal commissioning division are obviously very much about cars built specifically to how the customer wants it, I was wondering if you see a difference between markets in how much your clients make use of these custom, personalized options?
Stefan Sielaff: Actually I think that this is more of a global trend. We are seeing more and more demand for personalized cars but I can't say that there is one country or region that jumps out. We have some customers, who are rich people, and then there are those who are even richer, but all of them want something very personal. They love limited edition cars and more and more they keep asking us to do very small volume editions where they can buy for example a car which is one out of only 10 in the world or even a one of one. Of course it's a question of money at that point, but by the end of this year we will also show something where we are pushing the idea of coach building a step forward. And I am convinced that this will fulfill the needs of a portion of our customer base for which money is really not an issue. And because these cars are made by Mulliner you get a real Bentley, it is not at all the same as when some tuner fits some custom parts to a car.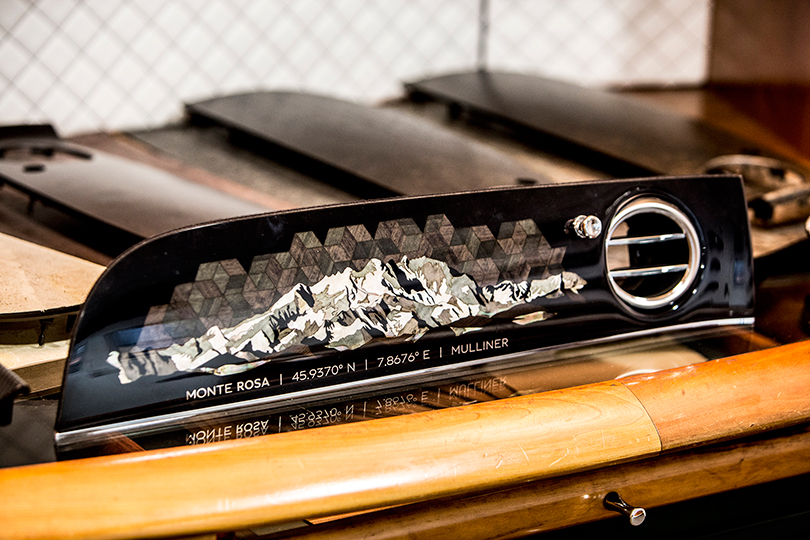 Jan Coomans: Question for Mr. Schlick — I can tell just by the cars that I see out on the roads in Moscow that Russia is a pretty important market for Bentley?
Christian Schlick: It is, and it's also very stable. We don't have these big ups and downs that you see in some other markets. In terms of growth, I think that too much of it can also be dangerous, but we have a very stable development in Russia, a great foundation that we can build on going forward. And we have really nice and interested customers in Russia, who are also younger on average than they are in Europe for example. Many are in their late thirties, so that means lot of families too.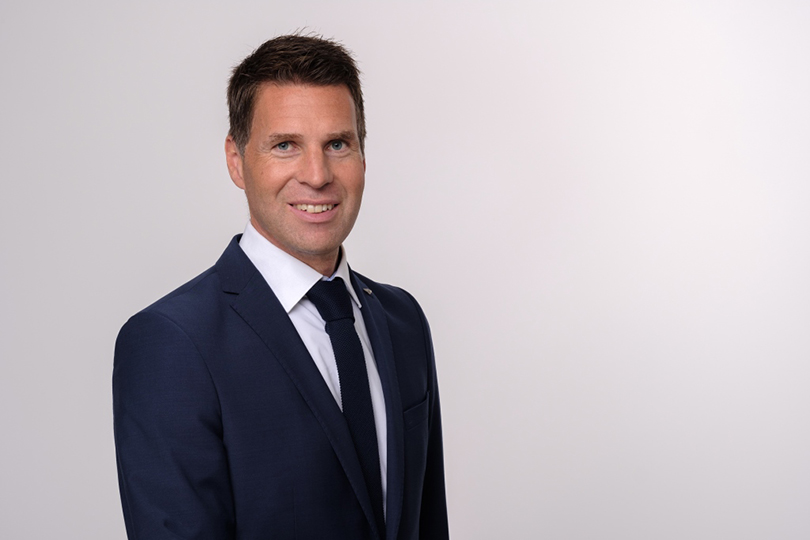 Christian Schlick
Jan Coomans: I know you've only just arrived in this job last November, but I'm sure that you have made some plans already for your brand in the Russian market?
Christian Schlick: Well like I said, we are enjoying a very stable position right now and of course we want to keep it like that, with some slight growth of course. To that end, we will be expanding our model lineup to attract more people. Unfortunately there is nothing yet that I can announce, except of course for the things that you can see on our stand right now such as the Bentayga Speed and the Continental GT Convertible which will appear in Russia in the second quarter of this year.
Jan Coomans: Ah yes, the Bentayga Speed is now the fastest SUV in the world, by one mile per hour? Which still counts of course! Is the Bentayga still doing well sales wise for you, now that there is ever more competition in this part of the market?
Christian Schlick: Yes, absolutely. We have a lot of variants of the Bentayga on sale in Russia, including the Diesel which is not available in all markets. The V8 diesel engine has all the latest technology and it is a very popular option with customers, actually.
Jan Coomans: I suppose that a large diesel engine does suit the car best in terms of character.
Christian Schlick: Yes and it's the range, also. You can go much further on one tank of fuel than you can with the petrol models, which is a big plus. Nobody likes to visit petrol stations for fun right?
Jan Coomans: I couldn't agree more — gentlemen thank you very much for your answers!