When it comes to fast Audis, the mid-engined R8 supercar duly excluded, there has always been something of a disconnect between critical car journalists, who generally don't like any car that doesn't want to drift, and actual satisfied customers. In this case though, I happen to be a journalist who has owned a couple of Audi RS models himself, in fact I still do with a B7 generation RS4. I guess that makes me the equivalent of the proverbial cat with a buttered slice of toast strapped to its back. Will the feline land on its feet or will the buttered side of the toast hit the floor? It's something of a paradox.
I believe it is customary for car reviews to get the negative stuff out of the way first, so we can have a nice happy end conclusion afterwards and we all live happily ever after. I suppose something that is not broken does not need to be fixed, so I'll just go ahead and start this review by getting a few things off my chest that annoy me about the direction not just of Audi RS but also their direct competitors. Because to understand a car such as this one in particular, it's all about what the competition is doing. Or not doing. One of car journalism's main sources to get a decent word count is going on about how things used to be better in the past, anyway, and this will fit into that category nicely as well.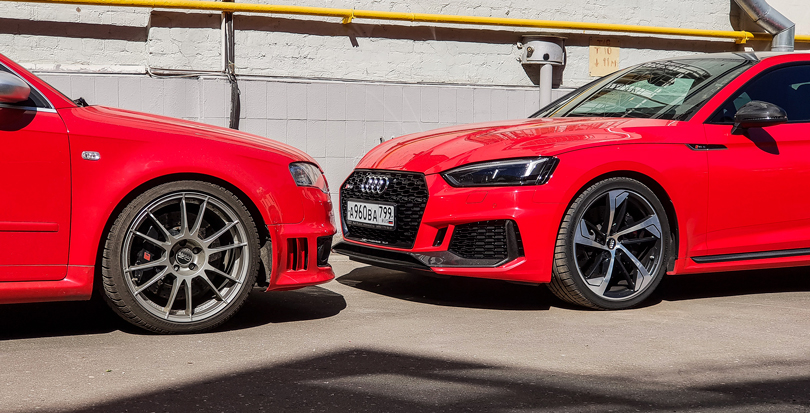 Old and new: Audi B7 RS4 and B9 RS5 in Misano Red
To be fair, environmental regulations have not been very kind to car makers as of late. The EU in particular has been placing some fairly draconian limits on harmful emissions from cars, and with so many of the world's top car manufacturers being European we all get to enjoy the results no matter where we live. As such, we've been seeing a downsizing of combustion engines for a while now, with turbochargers used across nearly the entire model range of many car manufacturers. Even the fastest models haven't escaped this trend. The BMW M3/M4 and Audi RS4/RS5 have both gone from using a naturally aspirated V8 engine to smaller turbocharged 6-cylinder engines. The Mercedes C63 has managed to hold on to its V8 for now, but rather than having a capacity of 6.2 liters it is now down to a 'mere' 4 liters and comes with two turbochargers to make up the difference. For people who enjoy the raw and visceral character of a naturally aspirated engine, this makes for some pretty grim reading. Because the naturally aspirated engines which used to power this holy trinity of compact German performance cars are still among the best that have ever been made, it does hurt to lose them.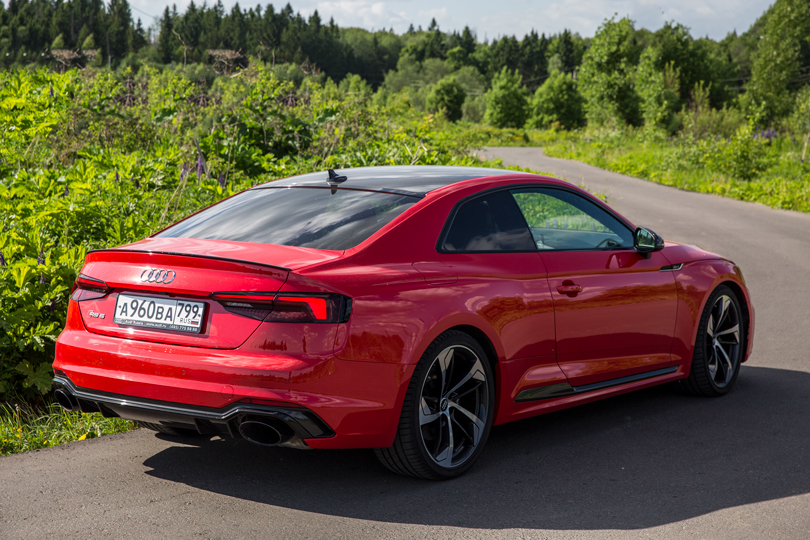 To be fair, I think that the Audi RS5 probably handles the transition into the turbo era the best of all, because Audi RS cars have been turbocharged from the very beginning. The original RS2, RS4 and RS6 were all turbocharged and the naturally aspirated engine that was used in the mid-sized RS models briefly was a bit of an outlier. As such, dropping that high-revving 4.2 liter naturally aspirated V8, fantastic though it was, for this new 2.9 turbocharged V6 is Audi Sport going back to its roots. Anyway, things to know about the RS5's new 2.9 litre V6 is that it makes 450 horsepower, 600 Nm of torque, and that it's pretty much the same engine as you find in a Porsche Panamera 4S. Which is about as impressive as resumes get, I suppose.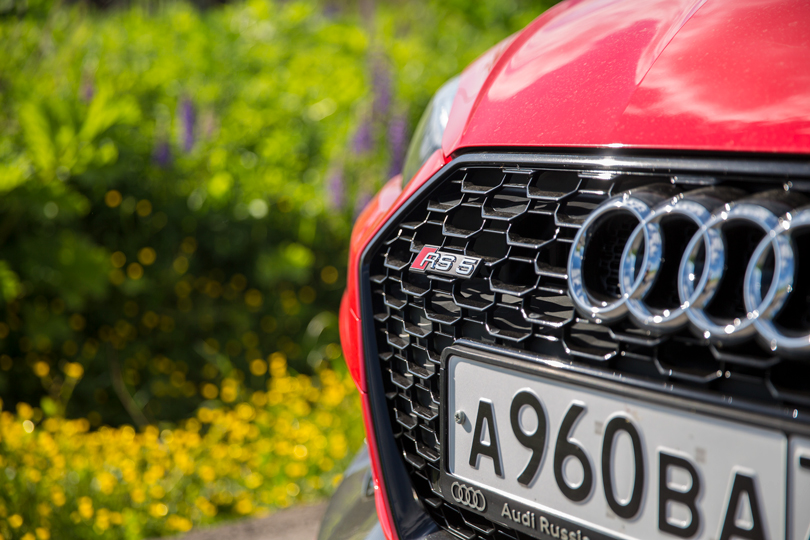 The exhaust note is pleasant, especially when driving around slowly with the window down a little bit the engine makes a pleasant growl that suggests it is not to be messed with. That's about the best part of it though, as the sound at full throttle and high RPMs is fairly muted and monotonous. The way the engine has been set up also lets it delivery a lot of torque at low RPMs, which is nice but then you miss that extra step at high RPMs where you don't really get any increase in shove over what you felt in the mid range. Of course the one complaint that we always had about the naturally aspirated V8 in the previous model is that it lacked torque, and the new engine solves that entirely. But then car journalists are nothing if not inconsistent. We won't be happy until a cake is invented that we can eat, and have too. But it is hard to not miss the way the old engine would rev to more than 8000 RPM and sound like a bunch of ancient Greek Gods having a fist fight. That engine alone is why I bought the B7 RS4. The new turbocharged engine, no matter how much more powerful and efficient, doesn't speak to the imagination in quite the same way. It does give the new RS5 a different set of qualities, many of which I certainly wish my old car had.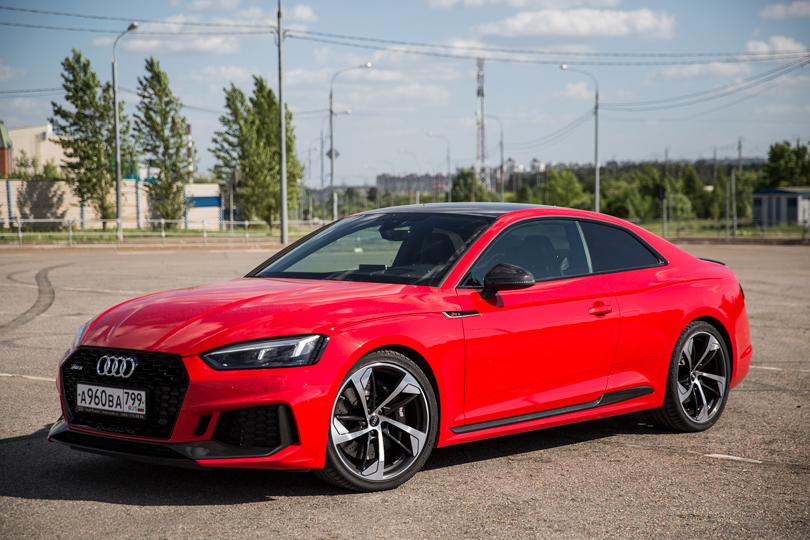 The RS5's gearbox is another big change over the previous model, as the dual-clutch S-tronic gearbox from the first RS5 has now been replaced by a regular 8-speed automatic gearbox. It wasn't so long ago that dual-clutch transmissions were hailed as the future, but now we're seeing more and more performance cars (the BMW M5 is another prominent example) drop the dual-clutch and use a traditional automatic gearbox instead. Aside from cost and reliability reasons, it's true that automatic gearboxes are now vastly better than they were back when the first dual-clutch transmissions were introduced. The 8-speed automatic in the new RS5 is buttery smooth in normal mode and shifts very quickly indeed when you put it in Sport. But like all automatics it lacks a little in directness when you step on, or get off, the throttle pedal. Once again this means that the car is a bit more refined and smooth than it predecessor, but not quite as sporty and exciting.
Still, I think the direction Audi has taken with the RS5 makes a lot of sense to prospective buyers. Especially when looked at in the context of its immediate competition, not to mention the climate that we 'enjoy' in this part of the world, the RS5 tick a lot of the right boxes. In this segment, Audi's famous Quattro all-wheel-drive system is still a very big differentiating factor. With the power and torque levels that we now see on cars like this, having rear wheel drive only is a considerable handicap for anyone who wants to use their car all the time. Even in dry conditions cars like the BMW M4 and C63 are traction limited in first gear. Accelerating from a dead stop up to 150 km/h or so, the RS5 will leave them with no chance. In real life, the RS5 is faster than any of them, most of the time. Not on a bone dry racetrack, no, but that's not what these cars are made for. I've driven some of these fast rear wheel drive cars during winter, on winter tires, and while they are perfectly usable you simply cannot access the power they have until you're halfway through third gear and very much breaking the law. Until that point, all you will see is the orange light of doom (the traction control system) flashing away endlessly while it cuts engine power by a huge amount.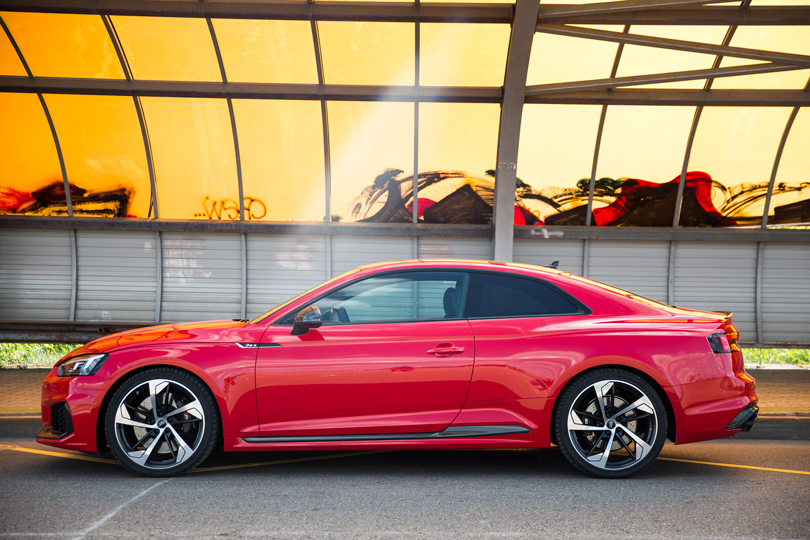 You'll have no such issues in the RS5, which will dig into a road like a cat digs its nails into a tree. Which makes it by far the most usable German performance car in its class. It's always fast, not just when the conditions are perfect. And one advantage that I did find with the RS5's automatic transmission is that it allows you to load the engine while standing still by pressing the brake and the accelerator pedals at the same time. This lets the turbochargers build up the boost before you decide to take off , and the result is absolutely ferocious acceleration in first gear. The first few meters in the RS5 are just about as mind boggling as launching a Nissan GTR. It actually takes your breath away for just a moment. The flip side of the permanent all-wheel-drive system is that it doesn't really care to engage in anything as juvenile as powersliding. There is no "drift mode" here and I'm happier for it. There is nothing wrong with building a car for grownups.
And, while doing my best impression of an actual grownup, the RS5 made a lot of sense to me. It reminded me why I've bought cars like this in the first place. That click is still there, the cars are still very special even if I'd like a few things here and there to be different. I miss the wide wheel arches the old RS models had, for example. That muscular body builder look has been phased out and replaced by more subtle box-shaped panels around the wheel wells that remind us of the original Audi "Ur-Quattro". A fairly small detail, to be sure, which goes to show that it's not that easy to find anything wrong with the RS5.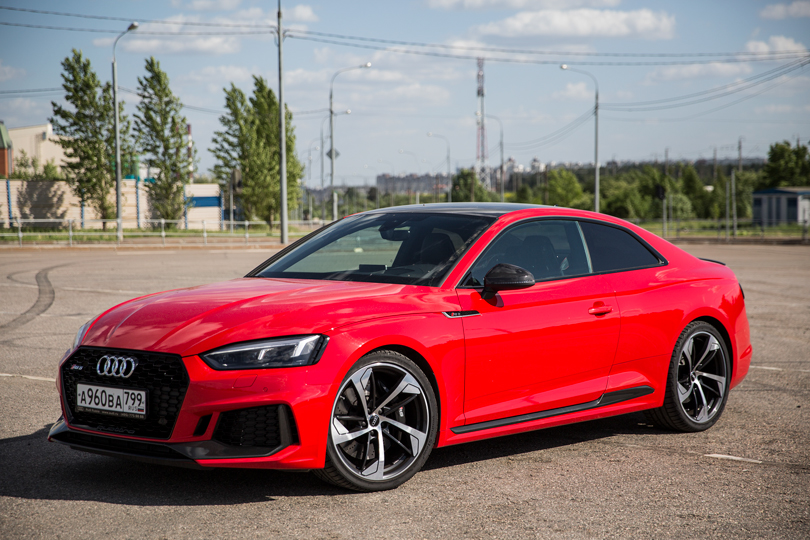 Truth be told, if I had to choose one car in this segment to do a single timed lap of the Nurburgring Nordschleife with no practice at all, I'd take the RS5 every time. Even with all the protections turned off it is a very good natured car that communicates its limits loud and clear. Within two corners you can get the most out of this car very easily, there are no surprises. Just massive amounts of grip and traction. It's really wants to be your friend, the RS5, and that confidence translates into impressive lap times right out of the gate. And, having driven a regular A5 on studded tires on a frozen lake earlier this year, I can imagine that the RS5 must be absolutely fantastic in a winter environment as well.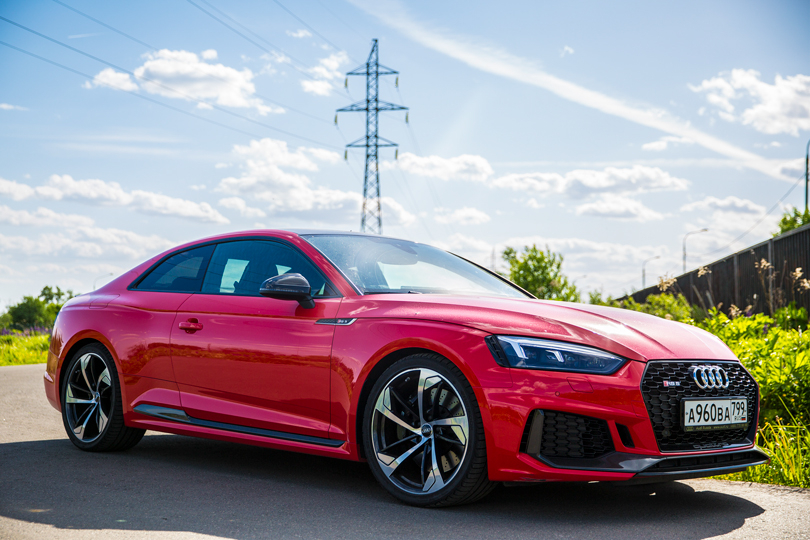 I don't think that too many people are actually cross-shopping between Audi, BMW and Mercedes, things are much too tribal for that these days. Choosing between these brands is more often than not just down to a personal preference that is difficult to quantify, but is often most visible in places like YouTube where 'fanboys' will go back and forth endlessly bashing the other teams. Each car has its strong points and whichever are more important to you will be the deciding factor. In the case of the RS5, the composure of the chassis in even the worst conditions and the fantastic interior are very high on my list of priorities for a car that I would use in Moscow on a daily basis. Sure, I could choose to be stuck in traffic in a regular A5 2.0 TFSI instead and life wouldn't be all that different. But cars like the RS5 simply soothe the soul of a car enthusiast, somehow or other. Having huge reserves of power, gigantic brakes and aggressive exterior styling is just the kind of thing that makes life worth living for some of us.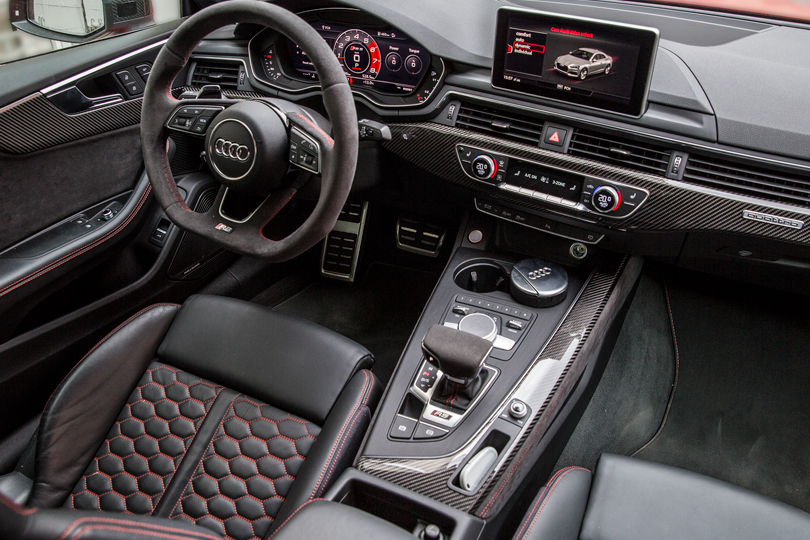 And my word, doesn't the RS5 look good. The carbon fiber strip on the side is a very nice touch, and so is the little carbon lip on the trunk lid and front splitter. Audi always makes carbon look fantastic. The overall design of the car is just on the right side of menacing, with a classy twist, and there's little chance anyone will mistake this for a regular A5. I suppose the elephant in the room, if there is one, has to be the new RS4. With the same powertrain as the RS5, it offers very nearly equal performance but in a more practical, family friendly even, package. The character of the new engine and gearbox probably suit a model like the RS4 even better than they do the RS5, and luxuriously fast turbocharged estate cars with all-wheel-drive is pretty much a category that Audi invented. Even so, for those of us who don't really need four doors or a lot of luggage space, the RS5 is just too good looking to ignore. It has its distinct place in the world and it occupies it with full confidence. Which makes it very easy to love and appreciate. Just, if it's not too much to ask, give us those cheeky old RS wheel arches back, Mr. Audi. I thank you in advance.