In today's blog
we will know all about one of the most interesting places in Tel Aviv and about a trip to historical Jerusalem.
Last year I barely spent more than 2 weeks in one country and managed nine cities in December alone. My plan for 2015 was to stay put for a little longer in one. Old habits die hard and an invitation to Tel Aviv for a long weekend was simply too tempting: I'd never been to Israel. Moreover, frequent travel keeps homelife fresh and interesting; it surely goes some way to explaining my enthusiasm for Moscow.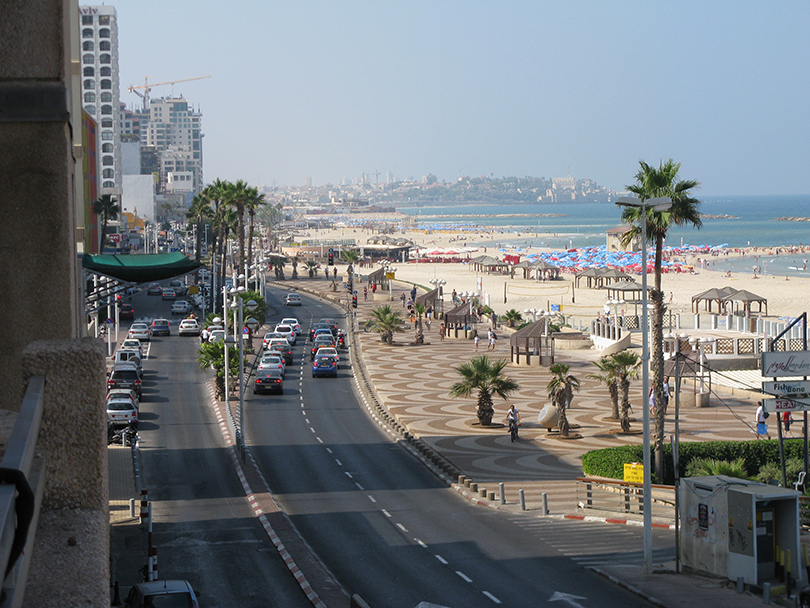 Tel Aviv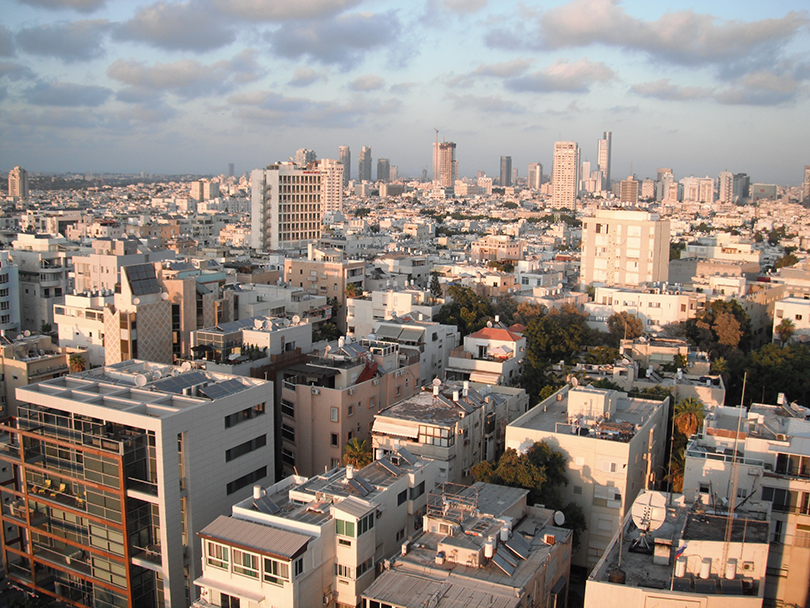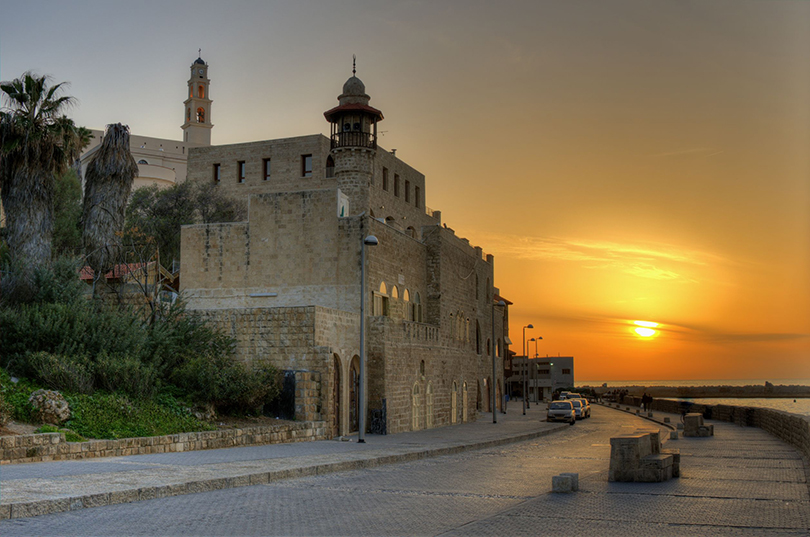 El Al provided a professional service though some of the passengers had me worried: perhaps it was the post prazdnik time of year that made many look pasty and poorly; they sniffled and snored, and on touching down, one disorientated elderly gentleman asked his travel companion whether we'd landed in Jerusalem — apparently there hasn't been a commercial airport there since 2001.
Sea air and a balmy breeze dispelled misleading first impressions. Soon my chauffeur was cruising through leafy boulevards lined with Bauhaus buildings jostling next to more eclectic styles, with mirrored sky rises towering behind them. I'd been told that Tel Aviv nightlife is on a par with Ibiza and Mykonos (which I can only imagine having never been to either), perhaps this is why locals whizz around town during the day time on electric bikes and scooters, to conserve energy for long nights ahead…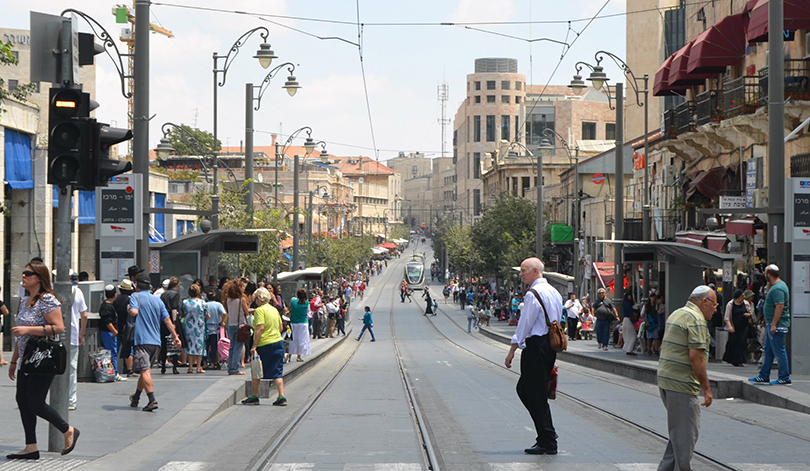 Jaffa Street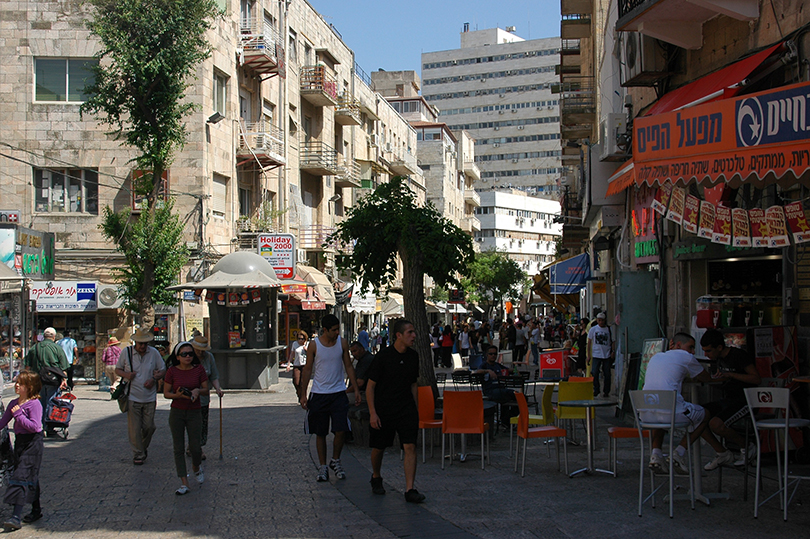 West Jerusalem. City center.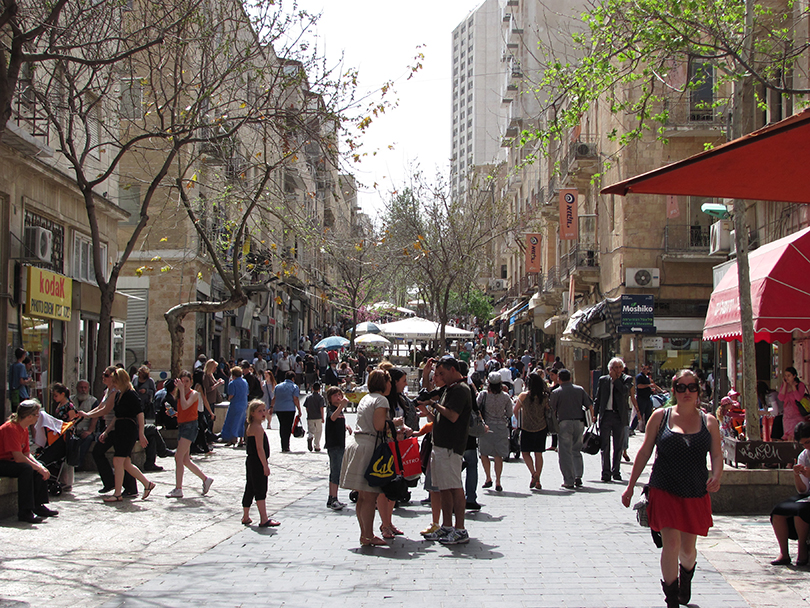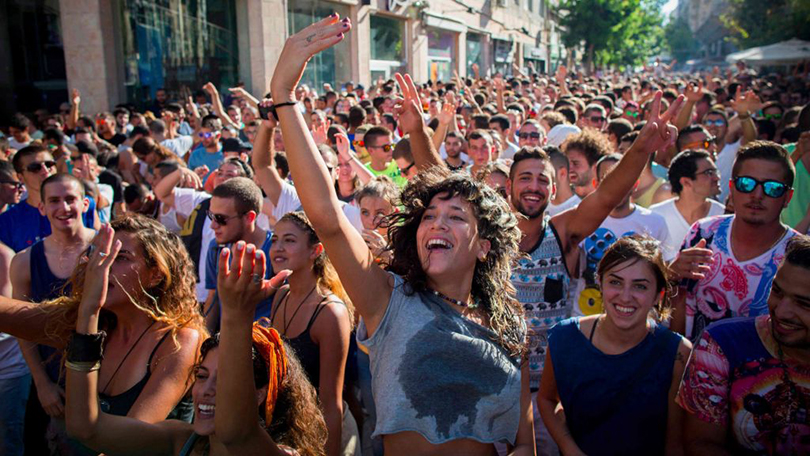 Jerusalem street party
I met Yaron Liberman, GM at The Norman Tel Aviv, in Moscow a year ago, his chic appearance, gentle demeanour coupled with fervour for the property still in development stages was irresistible. For me places are about people and while The Norman is achingly stylish I asked to be kept informed of any refurbishment plans in years to come and an auction of the interior pieces — the team behind the space have given it a heart. Beyond the duck egg blue walls of 23–25 Nachmani Street, which have a touch of the art deco about them, the interior is reminiscent of an elegant — rather grand — home, which once it was, two in fact built in 1923 & 1924.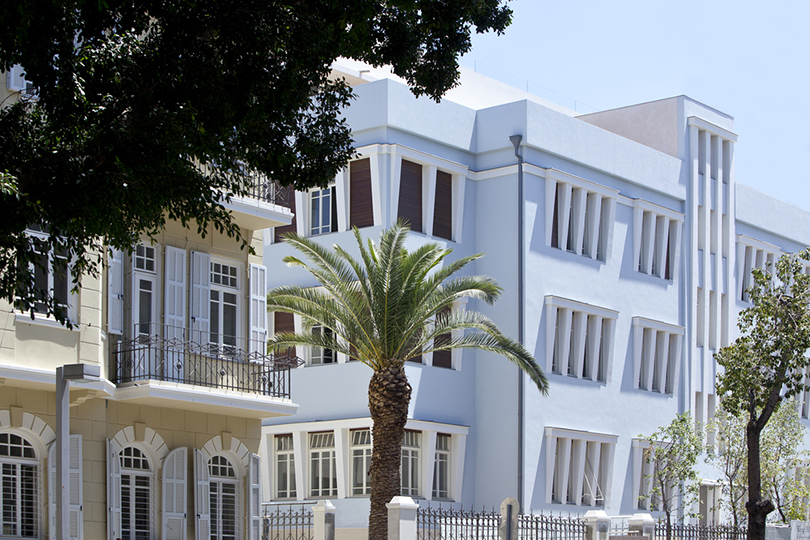 The Norman Tel Aviv hotel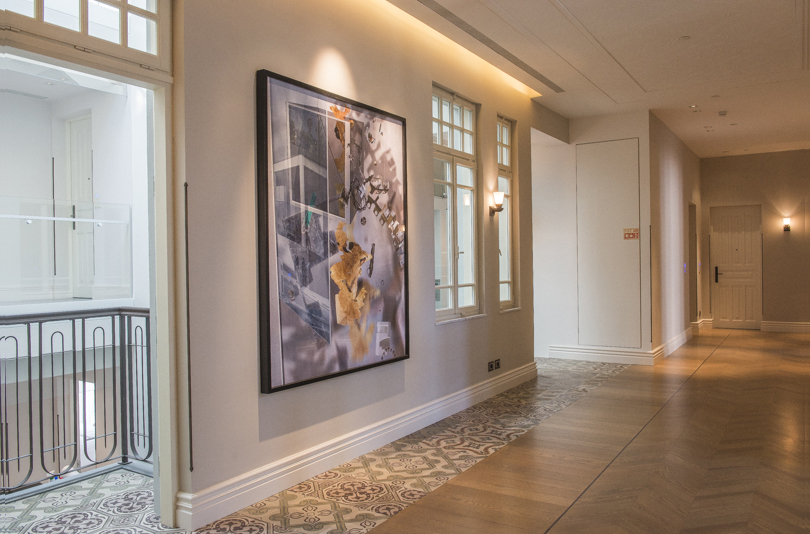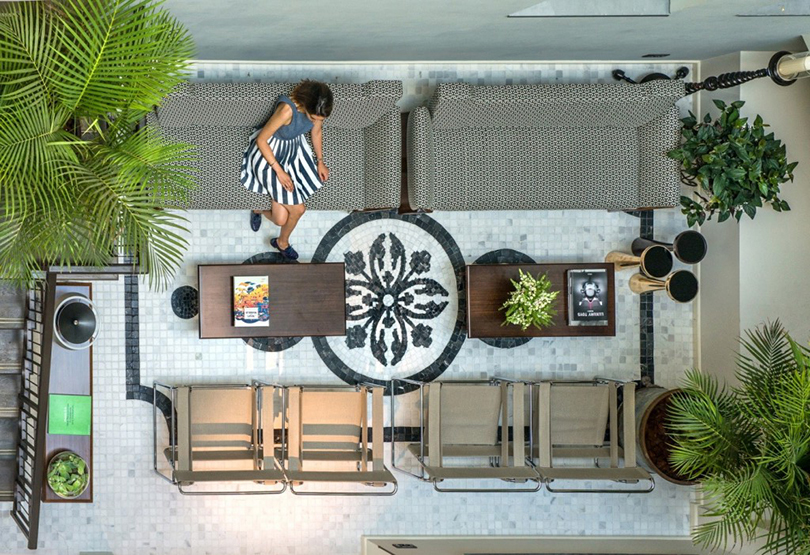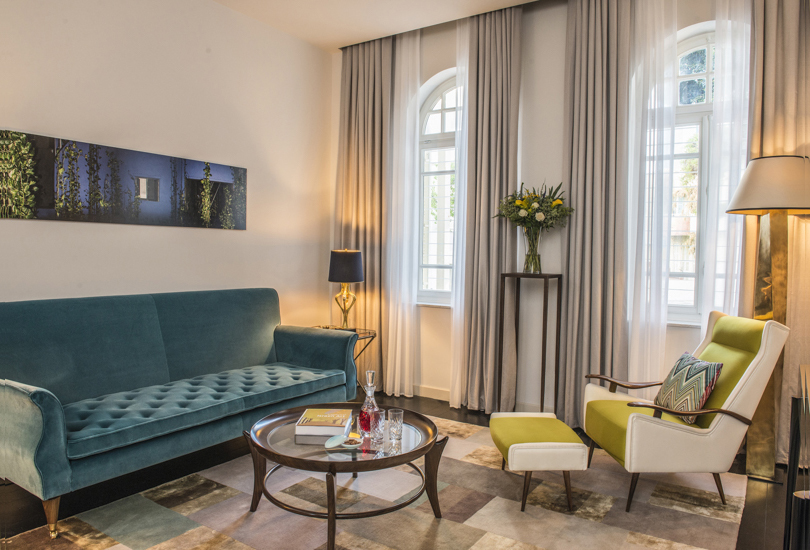 Certainly London-based designer David d'Almada seems settled at The Norman and I bumped into art curator Tamar Dresdner with friends a few times in the Library Bar. Together they've remained sensitive to the building's heritage and location while giving it an international feel. European elegance combined with Levant edginess appeals to visitors and locals alike: the latter lounge at the Pavilion, chatter at the Champagne & Wine Bar and feast in the restaurants. They add sparkle to the public spaces, entering them is like drifting in and out of a party — a perfect prelude to enticing nightlights beyond.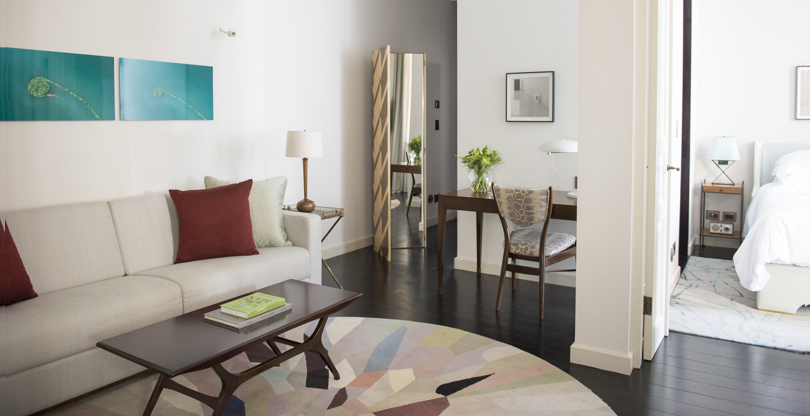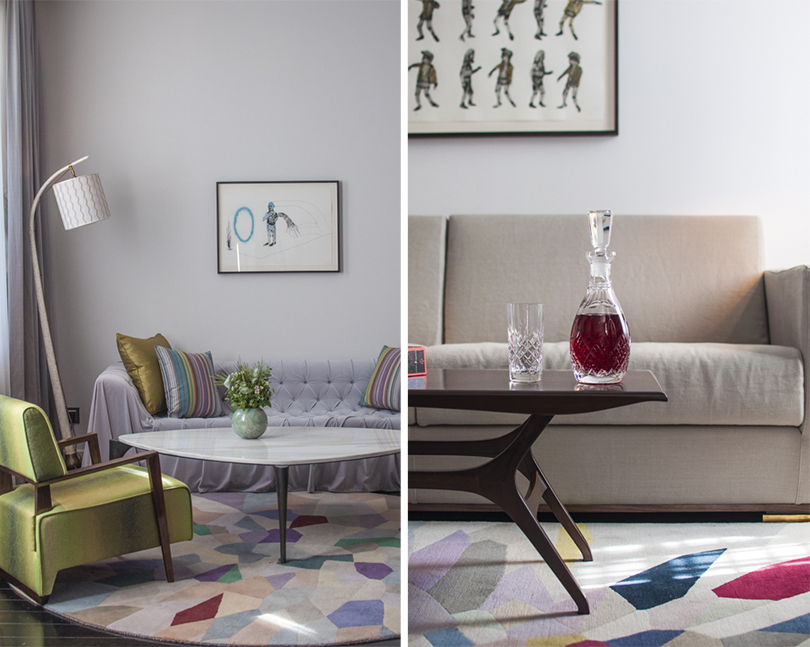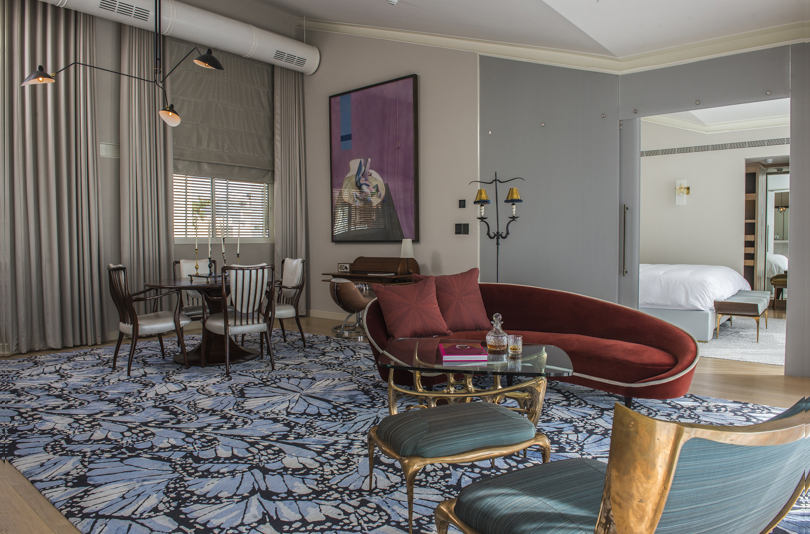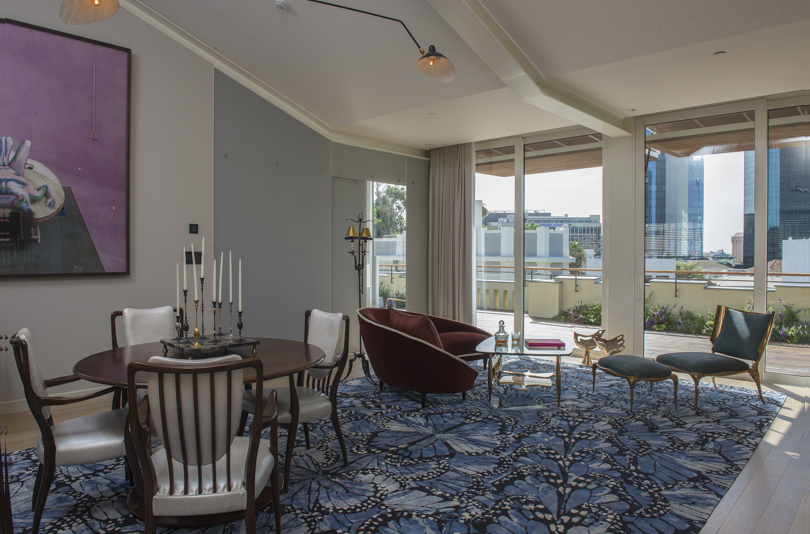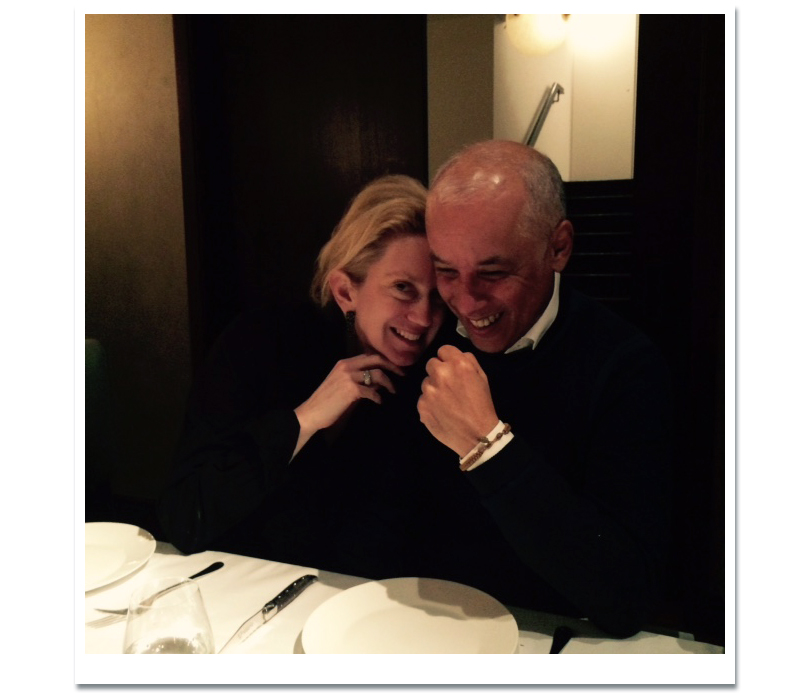 David d'Almada
A short drive away (which in retrospect I see we could have walked) at The Salon, I was so engaged in conversation with dining companions that the content of tastefully prepared sharing plates, which flowed to and from our table is a bit of a blur. Actually I prefer food to facilitate conversation rather than stifle. I remember quantity and at the end, a sweet tray of moreish marmalade like fruits. Next there were vodka shots and a novel concoction of strawberry juice served from a jug which had gathered drops from a plastic goldfish-style bag installation hung from the ceiling at a station in front of the open kitchen, each coupe was topped with whipped cream. Then the dancing started, also on the table.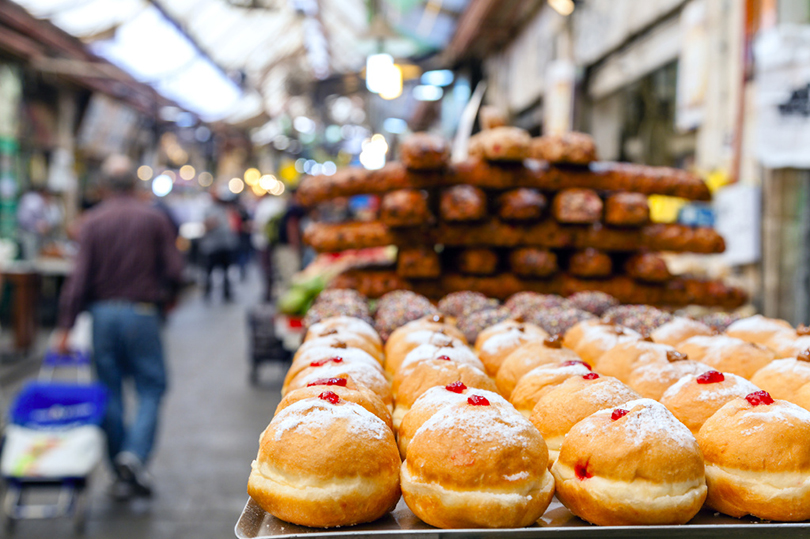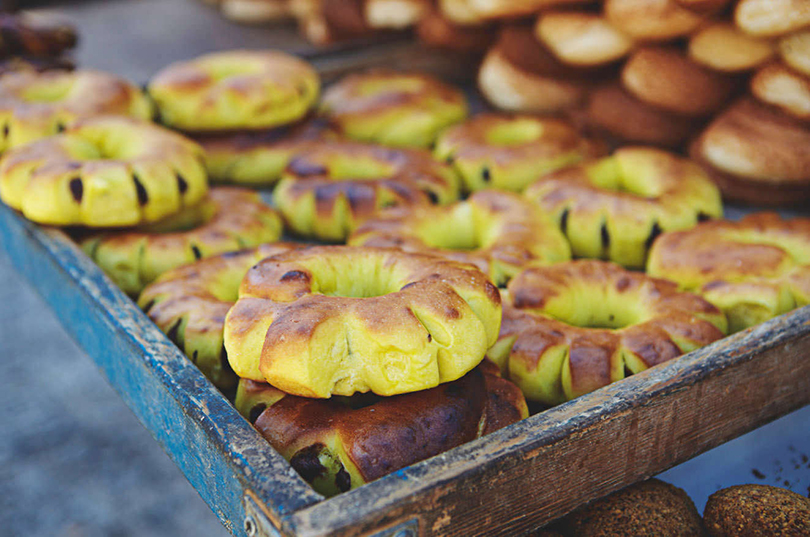 Thank goodness for the rooftop pool! And not just for its healing powers. The pool wasn't officially open, nor was it heated but 50 lengths coupled with stunning views and tranquillity were soothing and had it been a warmer time of year, I might have settled on the sundeck. For the less adventurous, also wishing to brush away the cobwebs, The Norman offers bikes to residents, as well as a guided tour on them.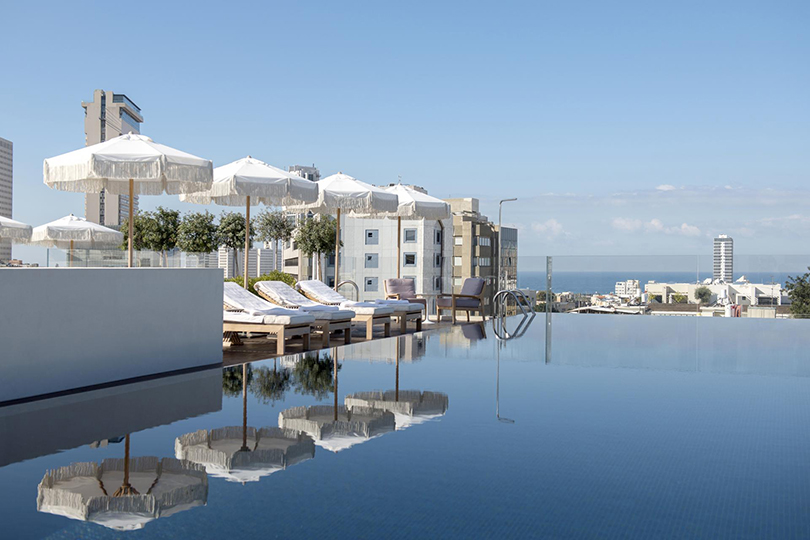 Roof pool at The Norman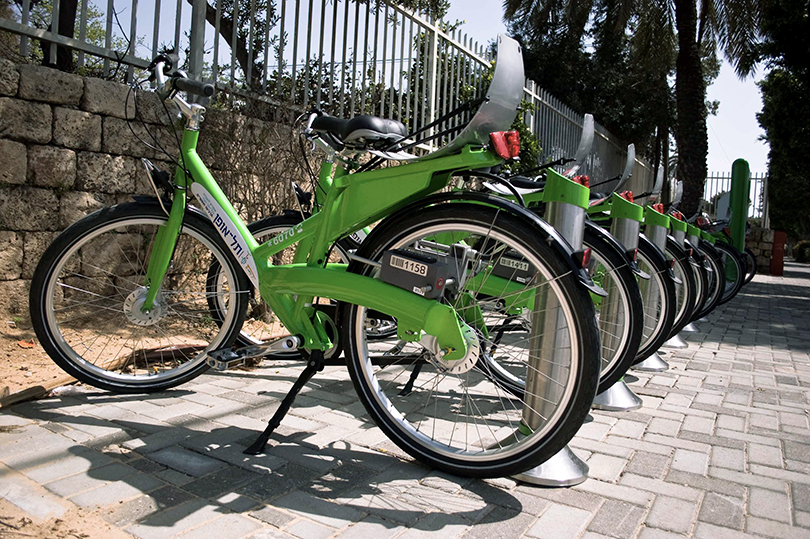 However, Jerusalem beckoned, for the other kind of spirit, for the soul. I had sensed that Tel Aviv is the nerve centre and Jerusalem the heritage hub, both essential to an Israeli experience and who knows when I'll visit again? The bus journey is easy to manage, it's comfortable and takes about an hour and a half. On arrival I headed straight for the legendary King David Hotel, which I made my base. After a light lunch of humus, cucumber salad and olives, with a glass of the hotel's signature white «proudly produced» in the hills by the Binyamina Winery (one of Israel's largest), I set off for the historic Old City. It was noticeably chillier in Jerusalem but with a couple of hours to spare before shut down for the Sabbath, a brisk walking pace would keep me warm. I had been warned that there would be little to see pre Shabbat but as sunset drew near, so activity on the cobbled paths increased as worshippers moved calmly but purposefully towards the Western Wall. There was a sense of anticipation.
Jerusalem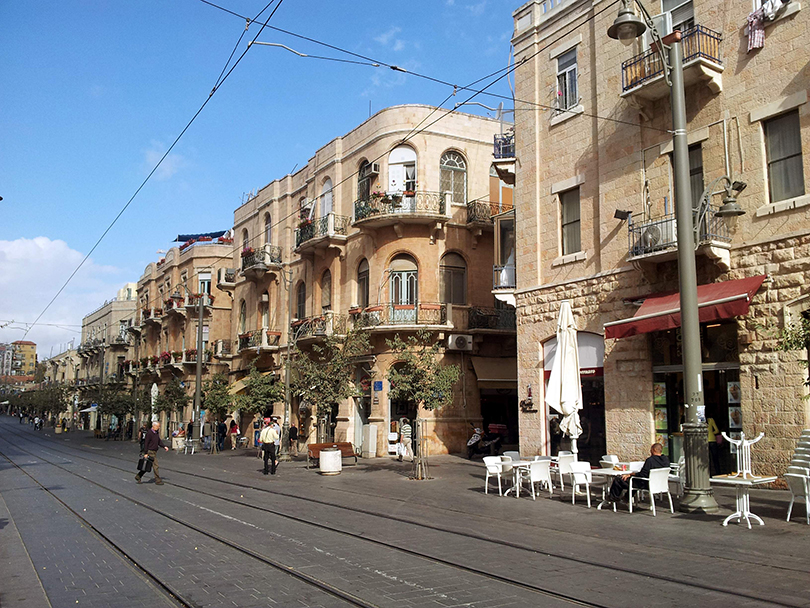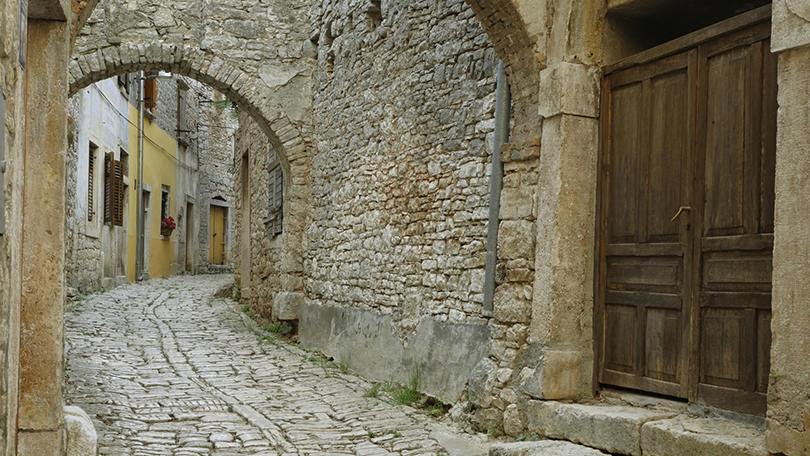 I embrace all beliefs, so following a brief photo opportunity at the Wailing Wall with new friends from Manchester, I continued to the Church of the Holy Sepulchre, home to branches of Eastern and Oriental Orthodoxy and to Roman Catholicism. Here I followed Greek clergy as they chanted during the end of their procession in whiffs of incense and afterwards I popped into the Russian church to light a candle. On the way back to the hotel I squeezed in a spot of market-stall shopping before closure: dates, postcards and mini ceramic pomegranates, which make cute cocktail stick holders.
With the sun going down, so public transport is put away but thankfully enterprising taxi drivers offer fair deals and insightful conversation. There was just enough time before my driver was due to indulge in a little old-world glamour at the bar c/o barman Schwarz and to admire the strip of famous signatures in the lobby — Mikhail Gorbachev's is right next to Pamela Anderson's, incidentally.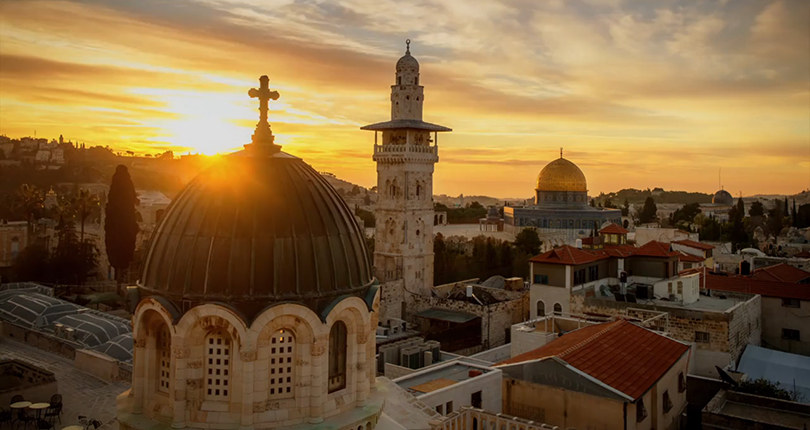 The following day, I was to meet jewellery designer Oded Burnstein — one half of the team behind fine jewellery brand Inbar — thanks to a mutual friend in Moscow. And what an enchanting encounter it was. Oded is brimming with positive energy and love for life, no wonder the fruit of his labour should be so exquisite. We enjoyed a lengthy lunch overlooking the beach on the terrace at Manta Ray: a selection of mezze, fish from the daily catch and more white wine, Kosher by Flam, one of Israel's top producers.
Oded suggested we walk barefoot along the sand, waves lapping at our ankles, to the ancient port at Jaffa. He told me about his passion for the sea and in particular for sailing, how the sky absorbs the colour of the sea and not the other way round — as I mistakenly believed. His last boat was called Paraiba, inspired by the neon light blue of the Caribbean tourmaline, his favourite stone. The current one is Omaya, named after his children. We remained barefoot on the road as we meandered back to the car, stopping on the way for mineral water. Little did I know that Oded bought it to wash our feet, there were clean flannels in the boot to dry them too — so gracious, an almost biblical gesture, in keeping with much of the afternoon.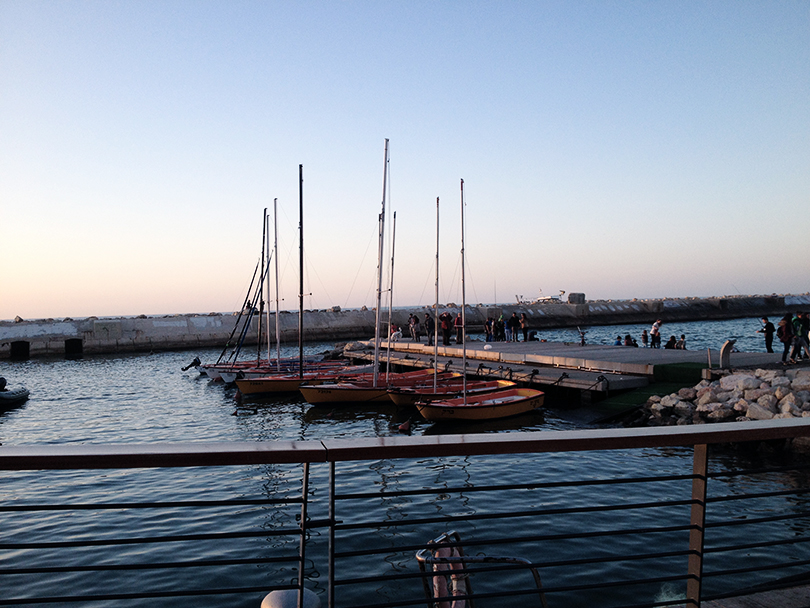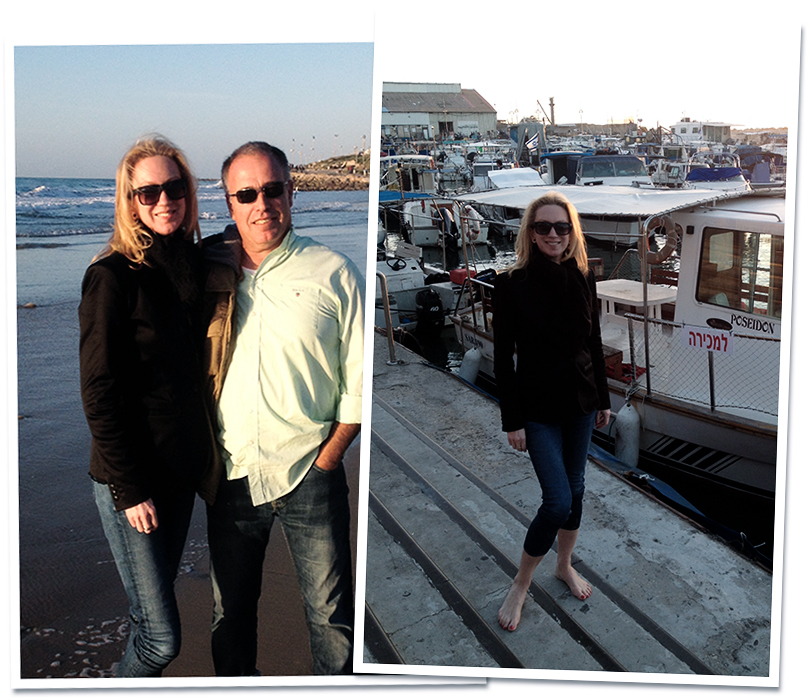 Weekend travel plans can be a little like deciding which gems to wear: it's tempting to adorn oneself but it's usually more effective to remove most and allow one or two pieces to enhance. Tel Aviv is an exciting city and The Norman eager to please with unique experiences on- and off-site, one too many could be exhausting. Therefore, on my last morning, anxious to keep a few beautiful memories foremost I took myself off for a run. I planned to jog for 35 minutes but as I inhaled the sea air, I felt it carry me further and five kilometres turned into fifteen, from one end of the beach to the other and part of the way bare foot in sand and spray from the swell.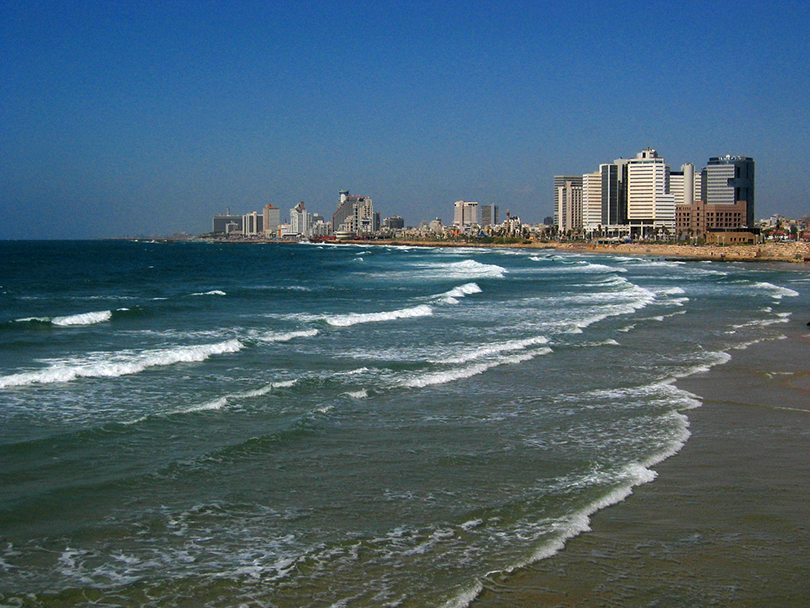 So, an invigorating and windswept end to my Israeli introduction, one which was soon tamed for the journey home by English / Russian-speaking freelance beautician Daria, who's available for hair and nail appointments in the room. The trip definitely paid off — a driver who gave me a ride in Moscow a few weeks before, stopped again by chance on my return and commented that I'd grown younger since our last meeting. Toe-Dah Tel Aviv!