While there is no doubting Porsche's technical brilliance when it comes to building cars, I would argue that they're even better at simply knowing what their customers want. To the average person, the sheer number of different Porsche 911s (it's 24) in the catalogue might seem crazy, but somehow there isn't a bad seller among them. But it's only when we get near to the end of a 911 product cycle that Porsche gives us the Carrera GTS, which is a "greatest hits" album of sorts. So you'd expect it to be rather good.
It seems like yesterday, Porsche wheeling out the 991.2 generation 911 and with it the first ever turbocharged Carrera models. But of course it wasn't yesterday, it was actually 3 years ago. And the passage of time, I think, has vindicated Porsche's engine choice pretty well. When we first got to drive the 991.2 the increase in power and performance from its turbocharged 3 litre flat 6 was obvious, but there was still some nostalgia for the naturally aspirated 3.8 litre engine of the 991.1. Right now I don't think there's much of that left. As I wrote back then in my review of the Carrera 4S, the turbo engine gave the 911 effortless performance whereas you had to rev the nuts off the old car to get into the window where it made plenty of power. And, if we're being honest, the turbocharged flat six still sounds pretty good. It sounds like a Porsche flat six. Which is something we can sadly no longer say of the Cayman and Boxster, who have had to make do with two fewer cylinders since they moved from naturally aspirated to turbocharged. The uncharacteristically negative press that the character of the 718 range's engine has received might also have persuaded 911 lovers that, actually, the new 3 litre engine they got was still pretty damn awesome. And for those who cannot live without the iconic wail of a Porsche flat six breathing fresh air without the help of any turbines, there is still the GT3.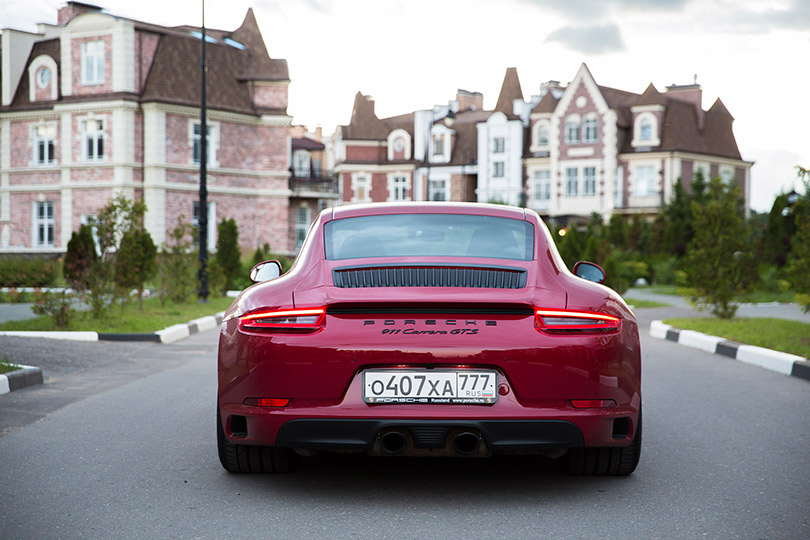 Speaking of track focused Porsche 911s, I think the sheer performance of the 991.2 Carrera GTS is explained pretty well by the fact that it's as fast around the Nurburgring as the 991.1 GT3. Put the GTS onto the same tires as that GT3 and it'll be faster. It's simply that quick. But that doesn't mean that it's intended for the racetrack per se. While, as with any 911, you can happily hammer it around a track all day and it won't complain, this car is made to devour roads rather than racetracks. For the same reason, you can get a GTS with all-wheel-drive too if you want, and as a convertible, or even a Targa.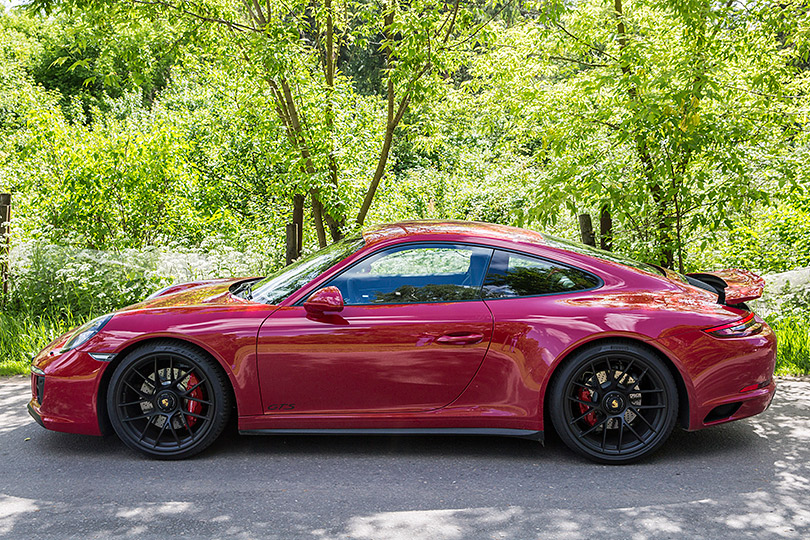 Which leads us to what the GTS actually is — the greatest hits version of the Carrera "S" range. Aside from a few things like a GTS-only interior option and centre lock wheels, the Carrera GTS is essentially an S with Porsche throwing in the most popular performance options such as the sports exhaust and Sports Chrono. Oh, and an extra 30 horsepower as the "power kit" option with larger turbos and different mapping of the engine computer is standard on the GTS. The grand total of 450 horsepower makes for some pretty eye-watering acceleration numbers. 0 to 100 kilometres per hour takes a mere 3.7 seconds, assuming you buy the car with the PDK gearbox which, let's face it, nearly everyone does anyway. I think the best way to describe the GTS is a kind of baby 911 Turbo. But not the innocent newborn kind of baby, more like the sort that grows out of its clothes every two weeks and bullies the pets.
As I drove the 991.1 Carrera 4S back in the day, I specifically asked for the GTS press car to be rear wheel drive this time, and I was happy I did. I've driven all-wheel-drive 911s on the road, on racetracks and even frozen lakes, and they are mightily capable. On paper, you would say the all-wheel-drive car is the model to have, because it's faster most of the time and feels almost the same as the rear wheel drive car anyway. Almost. It's a word that we like to use a lot, but in this case the final few percentage points in agility and enjoyment that the rear wheel drive car gives you do count for a lot. We're buying a 911, which is not a car that is usually bought for practical reasons. And on a dry summer's day, even the rear wheel drive car is simply not traction limited at all.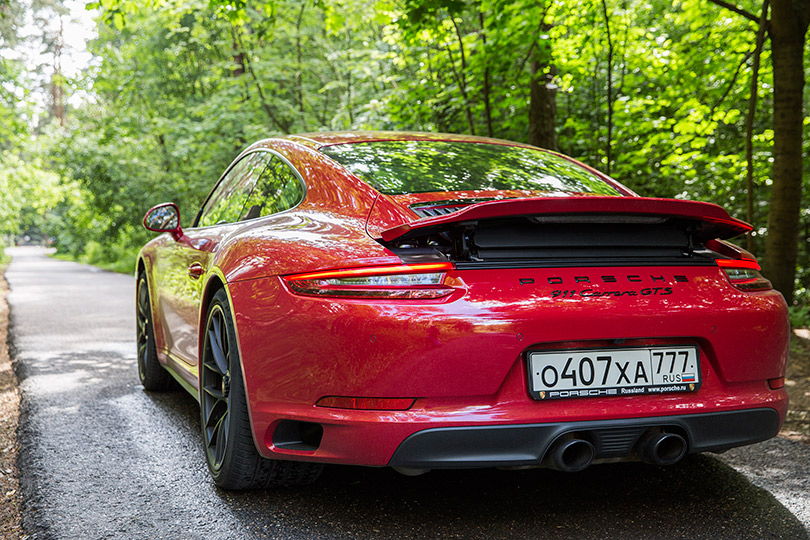 911s have always been famous for their traction, due to the rear engine design that places a lot of weight onto the rear wheels. Even 450 horsepower isn't really enough to unstick the 305 millimetre wide rear tires in most conditions, in a straight line. When cornering, you can balance the car ever so nicely with the throttle at modest slip angles. It's quite perfect, to tell you the truth, and all-wheel-drive will always turns the car into a slightly more blunt instrument. If you're lucky enough to be in the market for a 911 Carrera, get the rear-wheel-driven GTS. You'll be happy that you did.
Having said that, I think that there are a few aspects of the Carrera option list that you should be aware of. The GTS interior, for a start, is awesome. I love it. It's full of Alcantara, which makes it feel much more sporty inside than when everything is clad in soft leather. I like sporty because, let's face it, I'm a wannabe racing driver of sorts. So I'd probably order it myself, and the optional bucket seats too. But as nice as Alcantara feels to touch, it doesn't wear very well. Alcantara on the steering wheel and gear lever will start to look bad after a while of using the car, unless you wear gloves all the time that is. Leather is simply a lot stronger and will look good for much longer. Another thing about the GTS that is 50 percent awesome / 50 percent inconvenient are the centre lock wheels. They look great, but you're going to be driving a car where the wheels won't be able to come off unless you have a specialised tool. Not all tire shops will be able to help you in case of trouble, and the centre locking mechanism itself has a limited amount of cycles before it should be replaced, so opting to forego the centre lock wheels by clicking the no-cost regular wheel option could make sense depending on how you feel about it. One thing that you definitely do want to order is the rear-wheel-steering option. It improves the handling and shortens the turning radius to boot, which can be handy for U-turns or even parking.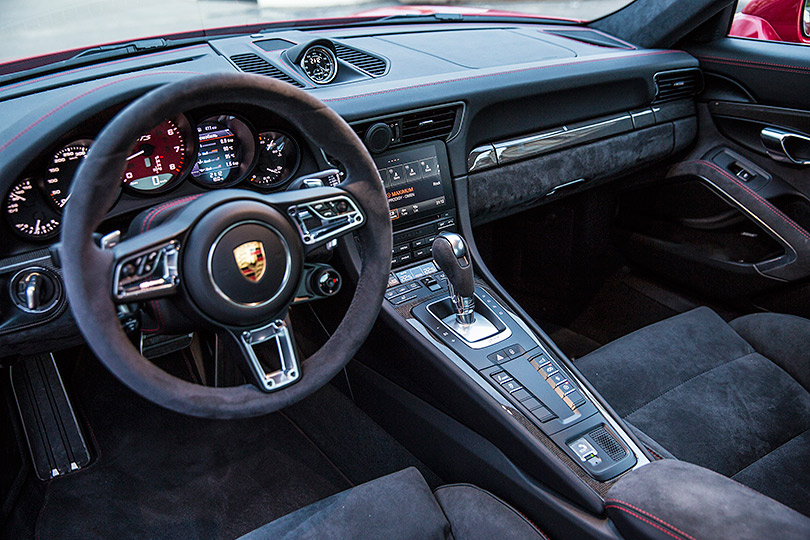 Visually, the 991.2 GTS looks quite a bit meaner than the other Carrera models. The sport design front bumper and a gloriously modest lip on the rear spoiler make sure of that. I may still be a little bit sad that there is no "ducktail" rear spoiler available anymore like there was on the 991.1 GTS that I also drove a few years ago. The reasons for that appear to be a matter of cooling, as the turbocharged engine actually needs the air vents in the engine cover and the ducktail would have to block most or all of that. Even so, this is a very special looking car all around.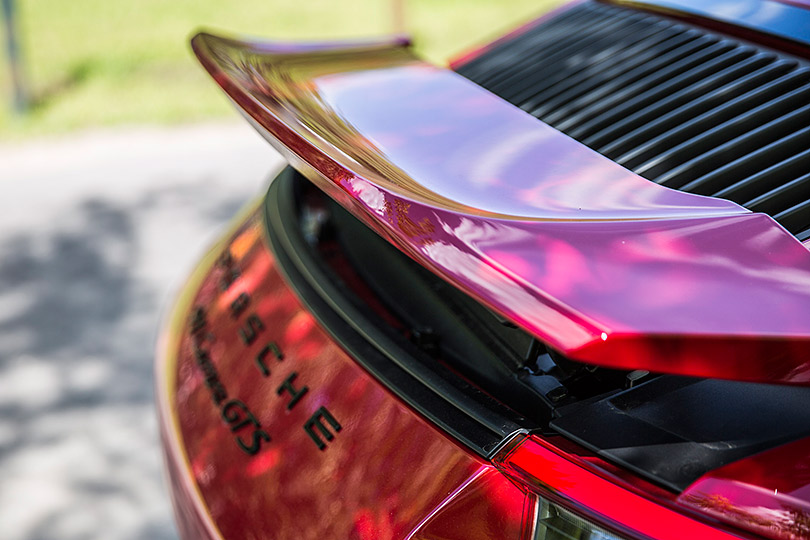 The elephant in the room is of course the fact that it won't be long now before the night falls on the 991 generation Porsche 911. Before this year is out, 992 will see the light of day. Porsche product cycles are like clockwork, so the 992 Carreras will be shown first, followed by hotter models like the GT3 and Turbo about 2 years later. How much sense does it make to get a 911 that will be "old news" sooner rather than later? Well, to my mind, quite a bit. For a start, it will still take a while before 992 deliveries will start and prices are more likely to go up than down. 992 will also not be as big of a step as 991 was over the old 997, because 992 will be an update of 991. Very much like 997 was an update of 996. From the spy pictures we have seen, unreliable though they are, it also doesn't seem like a certainty that the new car will look better than this 991.2 GTS. 992 will also get a very similar if not the same 3 litre engine, with power levels of the upcoming 992 Carrera S likely to be the same as what this 991.2 GTS already has. Finally, the new cars will have to be built to the newer more strict noise and emissions regulations. Which is very unlikely to make them sound better, I'm sorry to say. Unless you are looking forward to owning a plug-in-hybrid 911, I think I would be pretty happy to take what the Porsche 911 Carrera GTS is offering right now.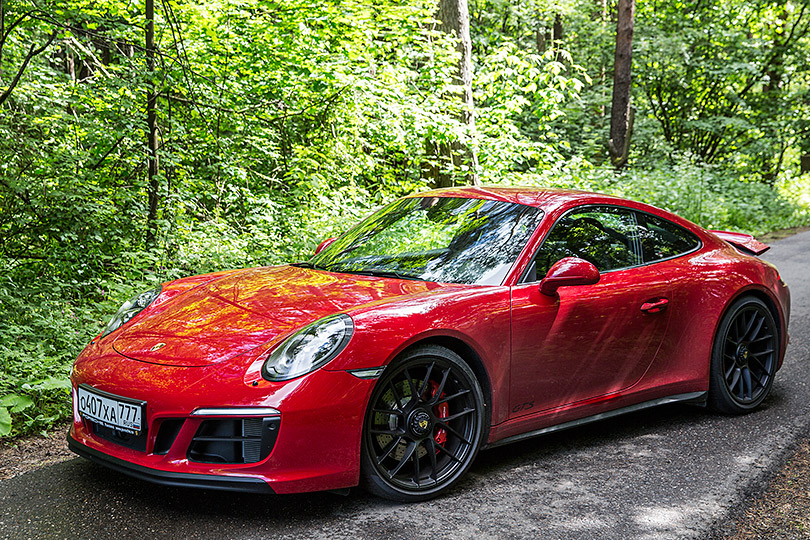 Reviewing Porsche 911s never gets old for me. They've never made a bad one, and because they deliver so much of what I want in a car, the articles nearly write themselves afterwards. Which is handy. What I've always found remarkable about the "GTS" line of Porsches is that they somehow manage to raise an already very high bar whilst seemingly using almost nothing that wasn't already available on the regular Carrera S. It's magic sauce. Which 911 would I get? Well that's as tough a question as you could ask, probably, because like a kid in a candy store you kind of want all of it. I'd happily sacrifice my living room to have more garage space so it could fit both a GT3 and GTS. You wouldn't ask anyone which child they preferred, and choosing only one 911 seems just as cruel.